This decadent dessert is a deep-fried burrito filled with all the flavors of a caramel apple cheesecake. If you're looking for a sweet fall treat – this is it!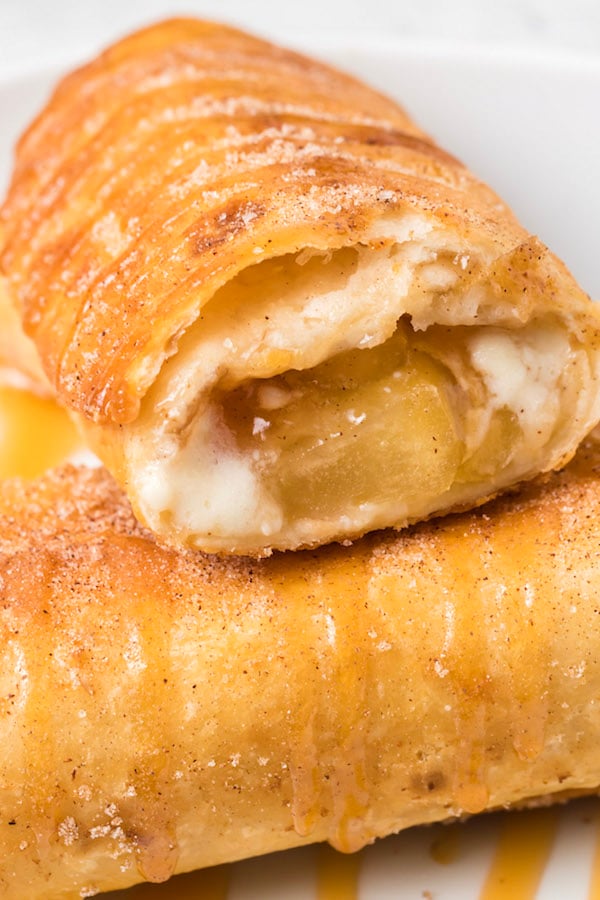 Wondering what could possibly be better than cheesecake? Me too!
One way I like to take a dessert to the next level is by deep-frying it. I'm familiar with cheesecake egg rolls (they're incredible!), but when I heard about deep-fried cheesecake chimichangas, I knew what love was for the first time.
What is fried cheesecake chimichanga? It's a sweet, crispy burrito shell filled with cream cheese and pie filling. Right before serving, it's dusted with brown sugar & cinnamon topping. I decided to make a fall version with apple pie filling and caramel sauce.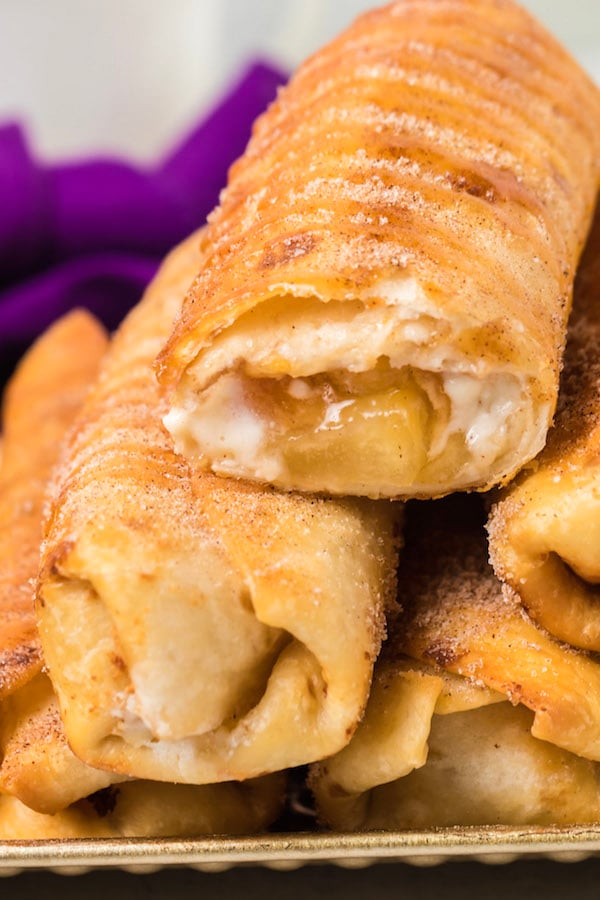 Ingredients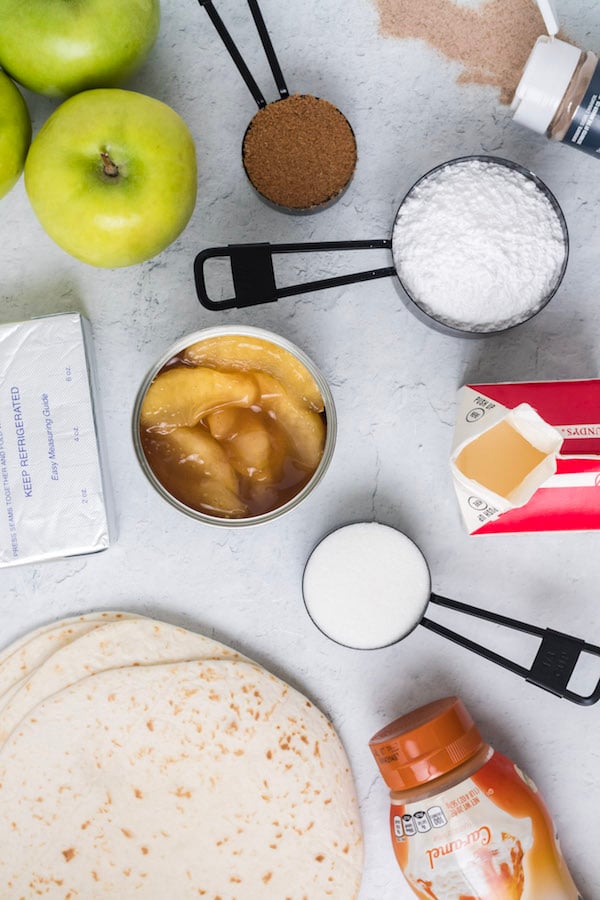 Tools Needed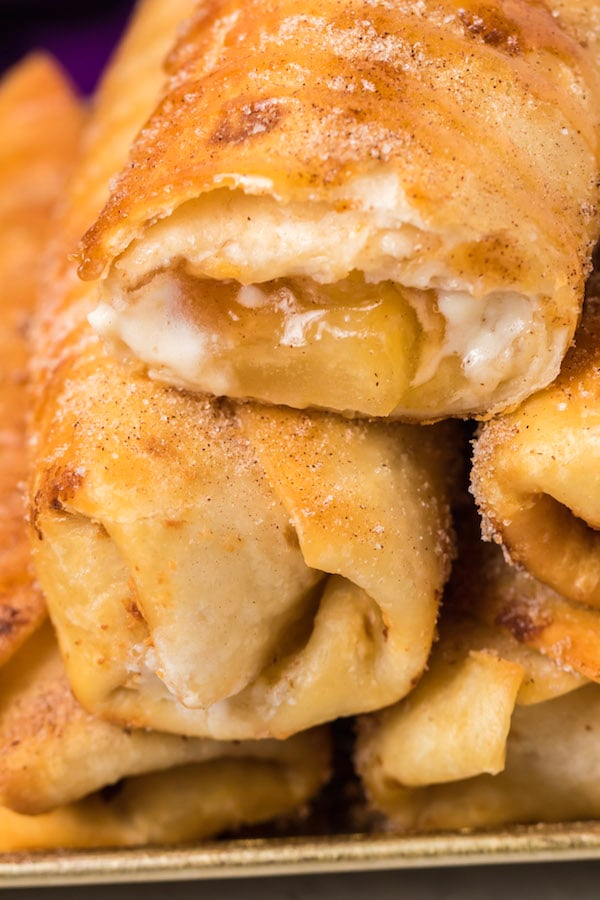 Other Recipes with Apples
More Fried Desserts
Print
Caramel Apple Cheesecake Chimichangas
A deep-fried dessert burrito filled with all the flavors of a caramel apple cheesecake.
Author: Jessica Pinney
Prep Time: 14
Cook Time: 6
Total Time: 20 minutes
Yield: 6 1x
Category: Dessert
Cuisine: American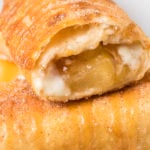 Ingredients
Caramel Apple Cheesecake Chimichangas
8 oz Cream Cheese (softened)
1/2 Cup Powdered Sugar
1/4 Cup White Sugar
1 Cup Heavy Whipping Cream
20 oz can Apple Pie Filling
¼ cup Caramel Sauce
6 Flour Tortillas (taco style)
Canola or Peanut Oil (for frying)
Brown Sugar & Cinnamon Coating
1 Tablespoon Brown Sugar
½ Tablespoon Cinnamon
1 Tablespoon White Sugar
Instructions
In a bowl, combine cream cheese, powdered sugar, white sugar, and heavy whipping cream. This will be the cheesecake filling.
In a separate bowl, combine apple pie filling with caramel sauce.
Microwave tortillas for about 15 seconds before rolling the chimichangas. This makes them more flexible and easier to fold without tearing.
Lay tortilla flat. Add 3 tbsp of cheesecake mixture, followed by 3 tbsp of apple pie filling directly in the center of the tortilla in an oval shape.
Fold the bottom half of the tortilla over the top half. Then, push filling back slightly into the tortilla, making a tighter wrap in doing so. Next, fold the sides towards the center and roll the burrito to the top half. Repeat until all tortillas are filled.
Mix remaining white sugar, cinnamon, and brown sugar and evenly cover the bottom of a plate. Set aside.
Add oil to your deep fryer's minimum fill line, or add 2" of oil to a cast-iron skillet. Heat oil to 375°F.
Once the oil is at temp, slowly lower chimichangas into the oil using tongs. Fry for 3 minutes on each side. 
Remove chimichangas from oil one by one, immediately placing onto the plate filled with brown sugar and cinnamon. Roll to evenly coat.
Drizzle caramel sauce on top and serve warm. Enjoy!