Make Cracker Barrel's Fried Apples at home with this quick & easy recipe. Tastes just like the classic Southern side dish served at the infamous American restaurant!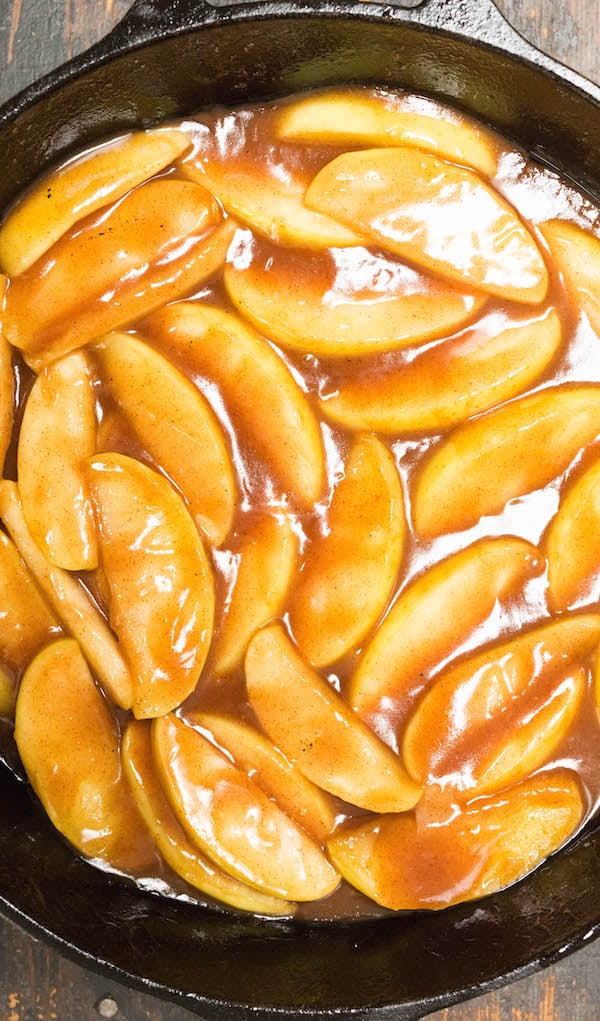 Cracker Barrel is a guilty road trip pleasure of Janette and mine. Anytime we're on the road and see an exit for one our mouths immediately begin salivating.
We both have a few favorite menu items, but the fried apples definitely top my list. My mom used to make them for Sunday dinners sometimes, so eating them is very nostalgic for me.
With the holidays coming up, I was thinking of what side dishes I wanted to make and Cracker Barrel's Fried Apples came to mind. I thought I'd do a few test runs to perfect my recipe before Thanksgiving and I have to say I am very happy with how it turned out!
So far my favorite thing to serve them with is pork chops. I've also used the leftovers in my oatmeal the next morning and it's so delicious!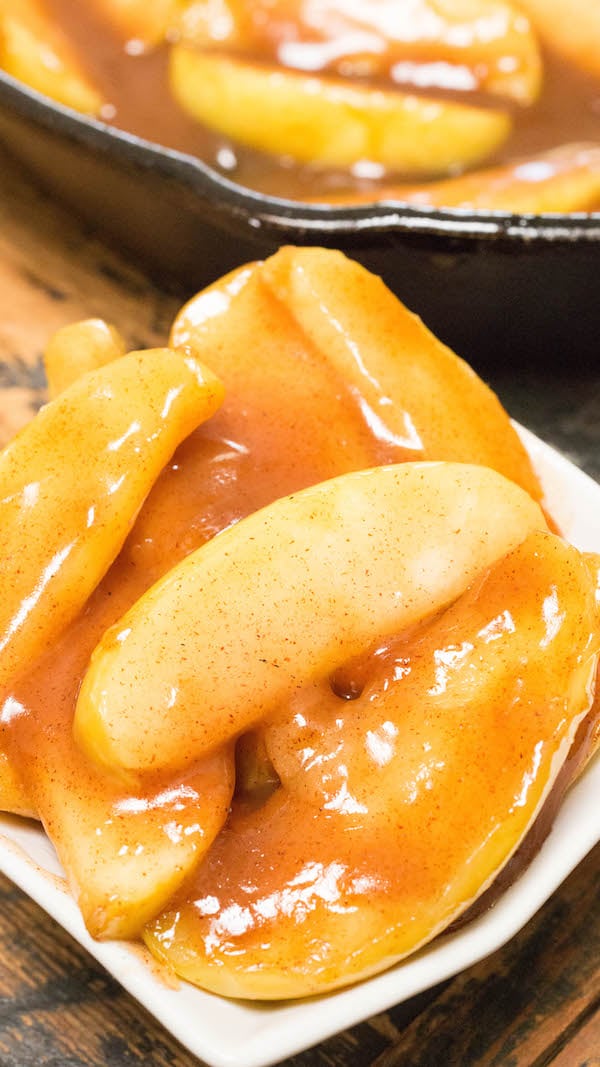 Ingredients
Golden Delicious Apples
Butter
White Sugar
Brown Sugar
Cinnamon
Apple Cider
Cornstarch
While researching Cracker Barrel's fried apple ingredients, I noticed a lot of people claiming they use Golden Delicious apples. After all the testing I did, I believe this to be the case as well.
If you can't find Golden Delicious or you want to use another apple variety, that is okay too. Keep in mind that the best apples for making fried apples are somewhat firm so that they don't turn to complete mush while cooking. Varieties like Honeycrisp or Pink Lady are good options.
I prefer to cook my Cracker Barrel Fried Apples in a cast-iron skillet, but any large non-stick skillet will also work.
This post contains affiliate links (when you buy we make a little money at no cost to you). See our disclosure for more information.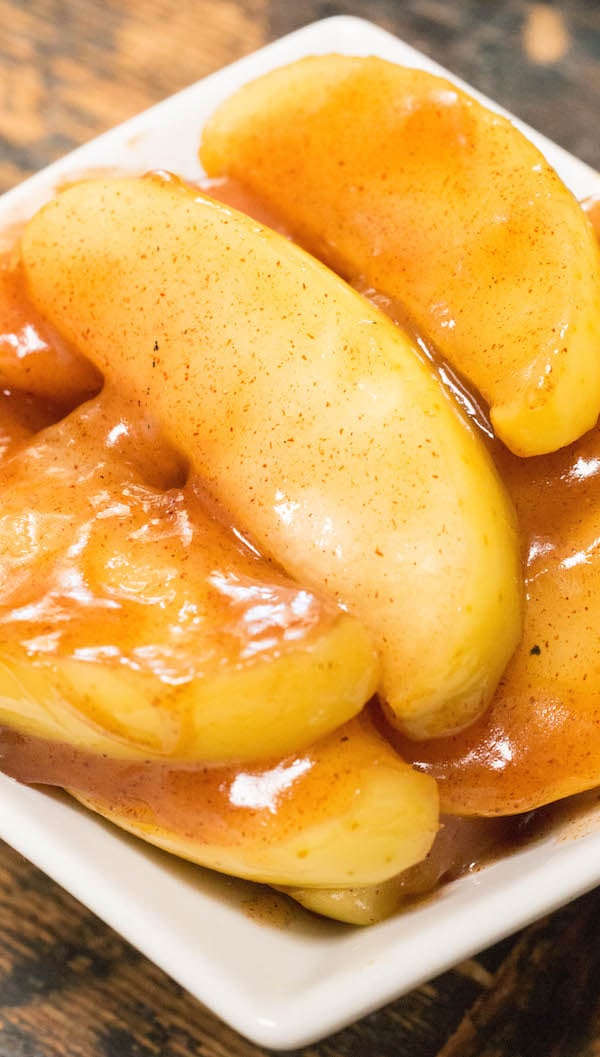 Other Copycat Recipes
Other Side Dish Recipes
Print
Cracker Barrel Fried Apples
Love Cracker Barrel's fried apples? Learn how to make your own at home with this copycat recipe.
Author: Jessica Pinney
Prep Time: 5 minutes
Cook Time: 15 minutes
Total Time: 20 minutes
Yield: 4 1x
Category: Side Dish
Cuisine: American
Ingredients
1/4 Cup White Sugar
2 Tablespoons Brown Sugar
1 Teaspoon Cinnamon
2 1/2 Tablespoons Butter
2lbs Golden Delicious Apples, cored and cut into 1/2″ slices (use an apple cutter to make this easy)
1/2 Cup Apple Cider or Apple Juice
3/4 Tablespoon Cornstarch
Instructions
In a small bowl, combine the white sugar, brown sugar, and cinnamon. Set aside
Melt the butter over medium-high heat in a large cast-iron or non-stick skillet. Once butter has melted, add the sliced apples and sprinkle with cinnamon-sugar mixture. Cook for about 12 minutes, stirring often until apples are tender. Remove the apples from the pan and set aside.
In a small pyrex cup, whisk together the apple cider and cornstarch. Add to the skillet and stir constantly for 1 minute, until it has thickened. Add apples back into the pan, stir gently to combine then serve immediately.
Nutrition
Calories: 168
Sugar: 21.6
Sodium: 11.6
Fat: 7.4
Carbohydrates: 27.2
Fiber: 2.9
Protein: 0.4
Cholesterol: 19.1