A modern twist on the classic Italian Soda, this version replaces the club soda with a Red Bull energy drink.
Have you seen the trending drink that makes Italian soda with a Red Bull twist?
I've been seeing videos of them on TikTok and I was so intrigued! I found out that they are most popular up in the Pacific Northwest, where little drive-thru drink shacks serve them up for people looking to get through their day with a little something other than coffee.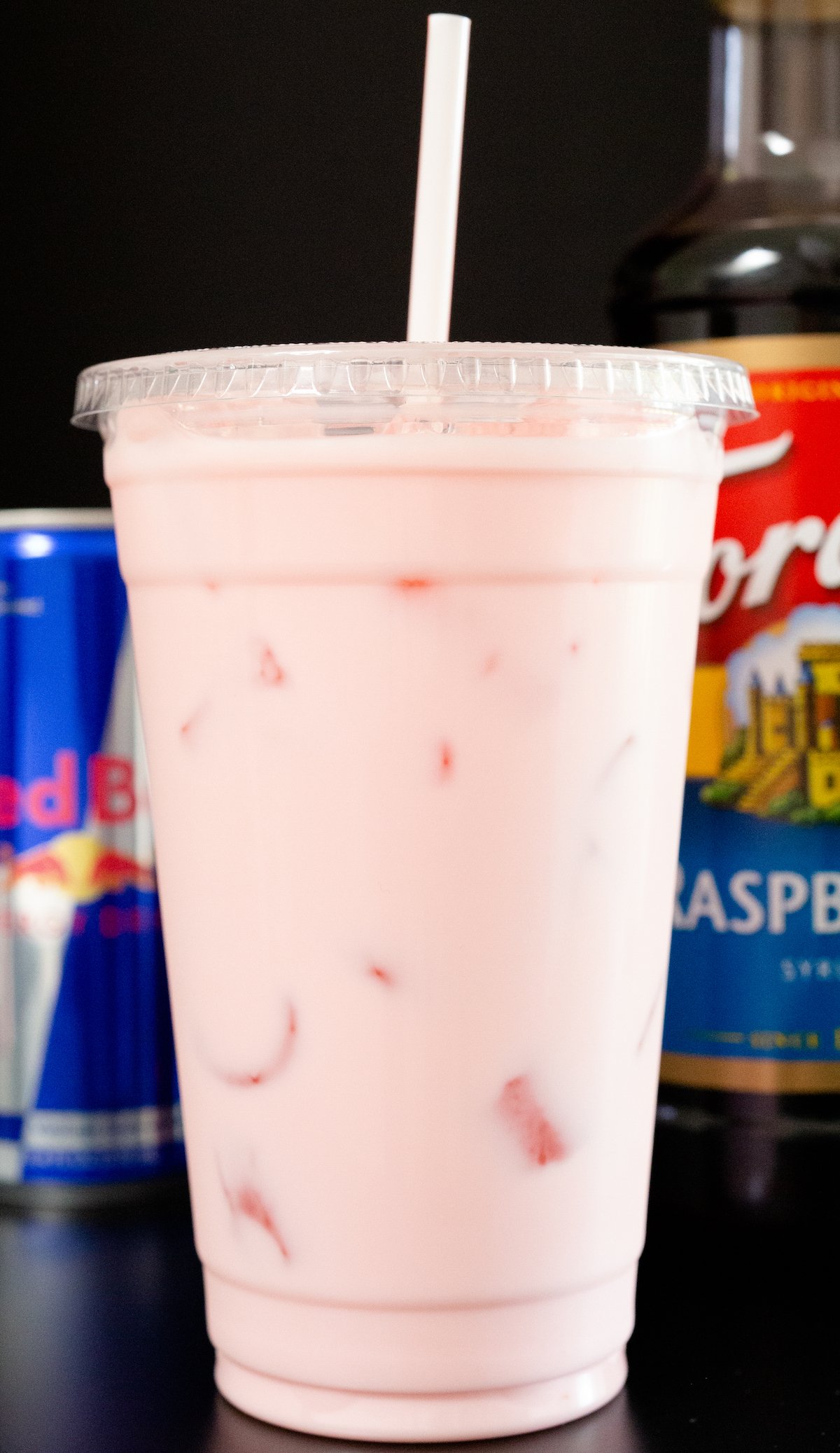 Since we already have a lot of flavored syrups on hand to use in drinks and desserts, I thought I'd give one a try and I immediately fell in love!
They taste even better than the Italian Sodas I used to get as a treat when I was a kid. They've become my new afternoon pick-me-up drink and maybe occasionally my pre-game drink…
Ingredients
Red Bull – You can use Red Bull or another energy drink of your choice. I do not recommend using sugar-free because it causes the cream to curdle.
Half & Half – You could substitute heavy whipping cream or whole milk, if you have those on-hand.
Flavored Syrup – You'll need a flavored syrup of your choice, or a combination of multiple ones. We like Torani syrups. See the list in the post below for different flavor combination ideas.
Ice – This drink is best served really cold, so you'll want ice. Any ice works, but pebble ice made with the Opal is my favorite.
This post contains affiliate links (when you buy we make a little money at no cost to you). See our disclosure for more information.
How To Make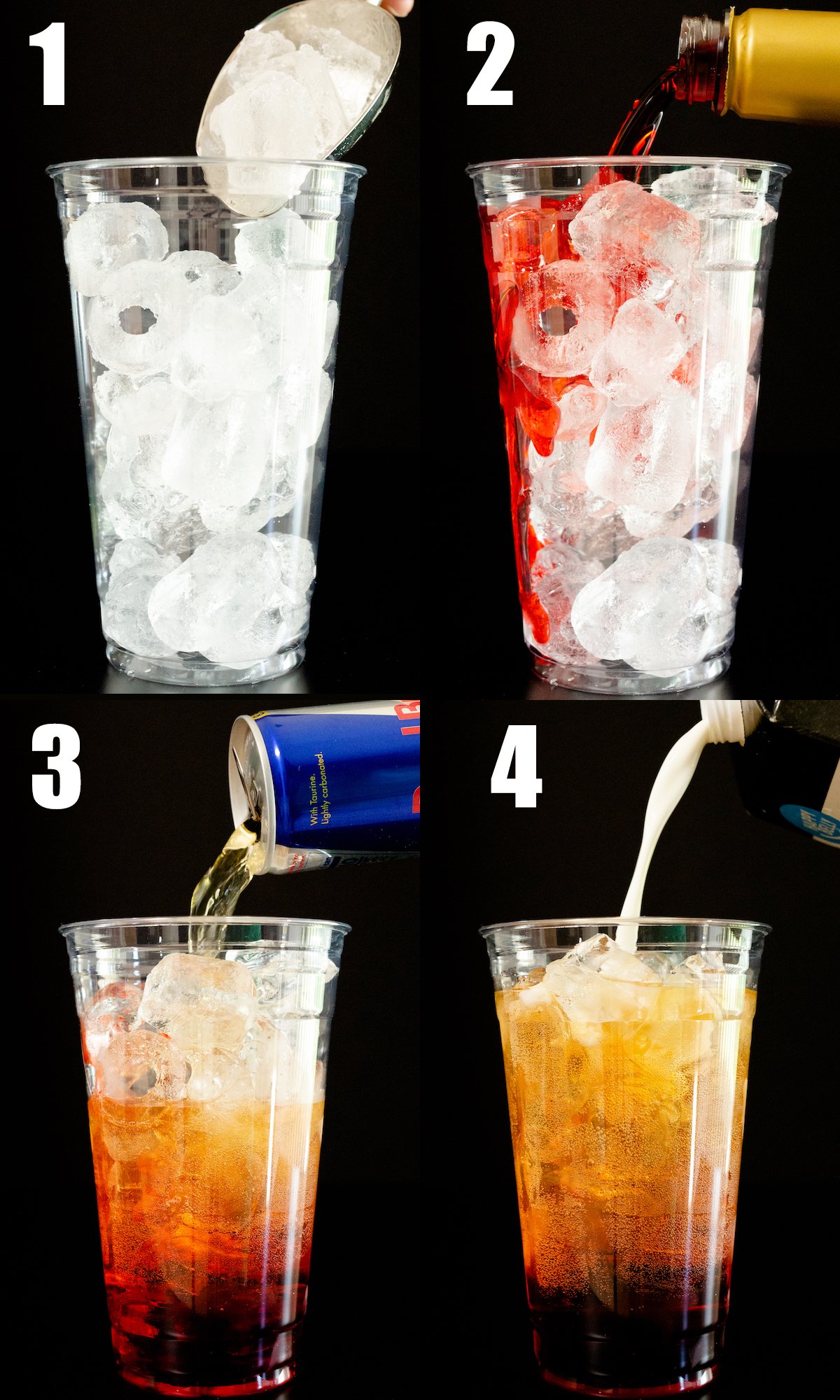 Fill your cup with ice.
Add flavored syrup(s).
Pour Red Bull.
Top with cream.
Italian Red Bull Soda Flavors
The amount of different flavors you can make is only limited by your imagination. We keep a variety of flavored syrups on hand, so we have found many delicious flavor combinations.
My personal favorite is blue raspberry and coconut. When those flavors mix with the Red Bull the result is a creamy drink that tastes like a Sweet Tart!
Here are our favorite Red Bull Italian soda flavors:
Orange Creamsicle – Orange, Vanilla
Route 44 – Cherry, Lime
Sweet Tart – Blue Raspberry & Coconut
Berries & Cream – Blackberry, Raspberry, Strawberry
Summer S'more – Peach, Toasted Marshmallow
Hawaii 5-0 – Banana, Orange, Pineapple
Watermelon Sugar – Watermelon, lime
Peaches & Cream – Peach, Vanilla
Tigers Blood – Strawberry, watermelon, coconut
Strawberry Shortcake – Strawberry, vanilla
Caramel Apple – Green Apple, Caramel
Tips
Don't want it creamy? Simply leave the half and half out. It'll will be less of an Italian soda and more of a flavor infused Red Bull.
The easiest way to stir this drink is to make it in a glass with a lid, then place the lid on securely and gently swirl to combine all the layers. (Like you would an iced latte from Starbucks.) If that's not an option, use a bar spoon to gently stir together in your cup.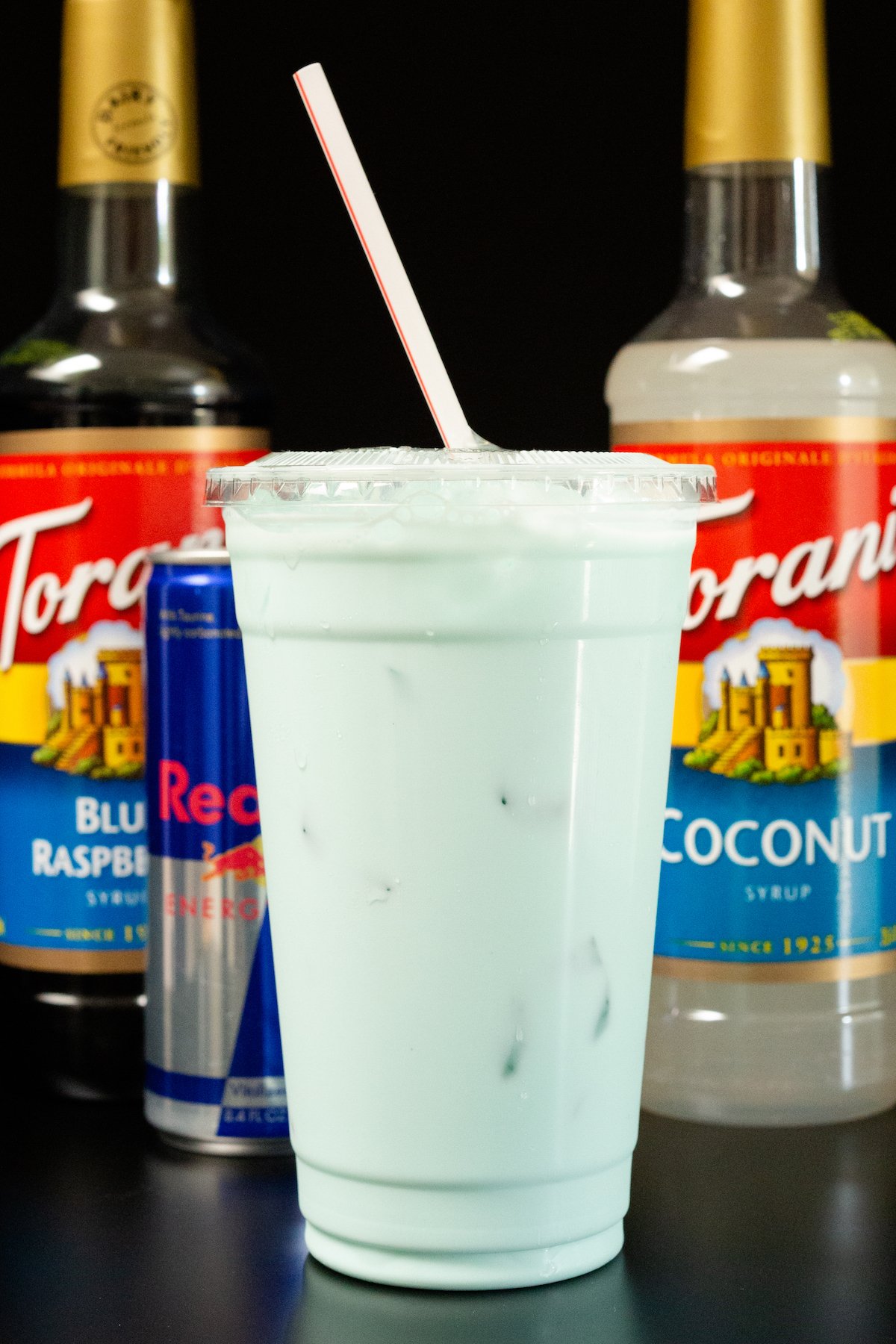 More Red Bull Drinks
Print
Red Bull Italian Soda
An Italian Soda made with Red Bull instead of club soda.
Author: Jessica Pinney
Prep Time: 5 minutes
Total Time: 5 minutes
Yield: 1 1x
Category: Drink
Cuisine: American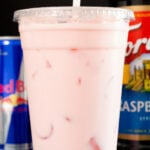 Ingredients
1 Can Red Bull
2 Tablespoons Flavored Syrup (adjust to your taste)
1/4 Cup Half & Half
Ice
Instructions
Fill your cup to the top with ice (I use a 24 oz cup).
Add the amount of flavored syrup you'd like (I like about 2 tablespoons.)
Pour the can of Red Bull over the top.
Add cream.
Place lid on your drink and carefully swirl to combine.
Drink and enjoy!