This Red Bull Cocktail with orange juice and orange vodka is essentially an energizing screwdriver. It's the perfect brunch drink!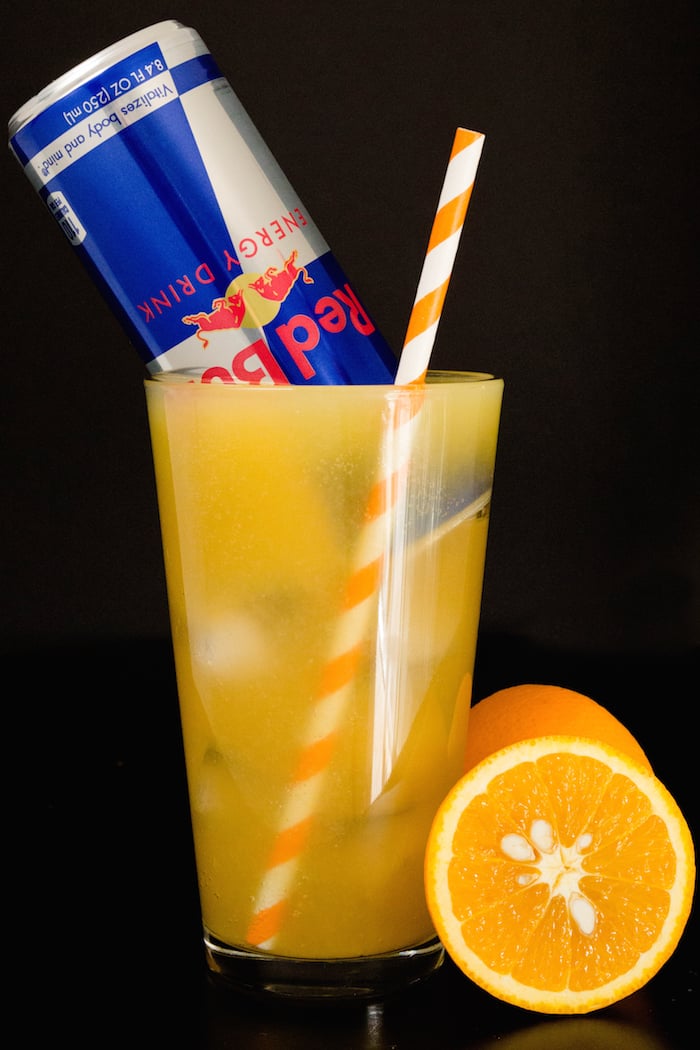 If you like the Red Bull cocktails I've made in the past, you're going to love this newest version. It's very easy to make and perfectly acceptable to drink any time of day, even brunch!
I like to describe this Vitamin C drink as a "Red Bull Screwdriver". It only has three ingredients – orange juice, orange vodka, and Red Bull. It tastes like a delicious, energizing citrus punch!
Ingredients:
Orange Juice – I think it's best to use a pulp-free version for this cocktail.
Vodka – I like to use an orange vodka to give it an extra flavor boost, but you can easily substitute regular or another citrus-flavored vodka.
Red Bull – I use the original Red Bull flavor for this cocktail. You could also use the sugar-free version, or the "Yellow Edition" for even more fruit flavor.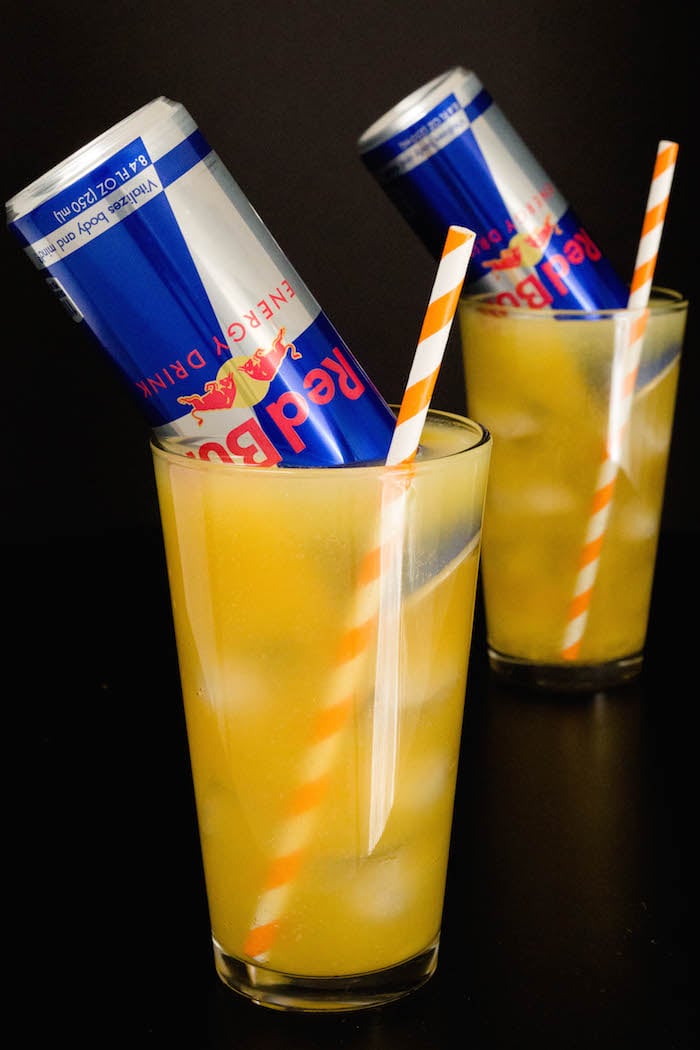 I drink almost everything on the rocks, so I usually choose to serve this over ice. It is, however, quite tasty blended. I especially recommend serving it that way by the pool or ocean 😉
More Cocktail Recipes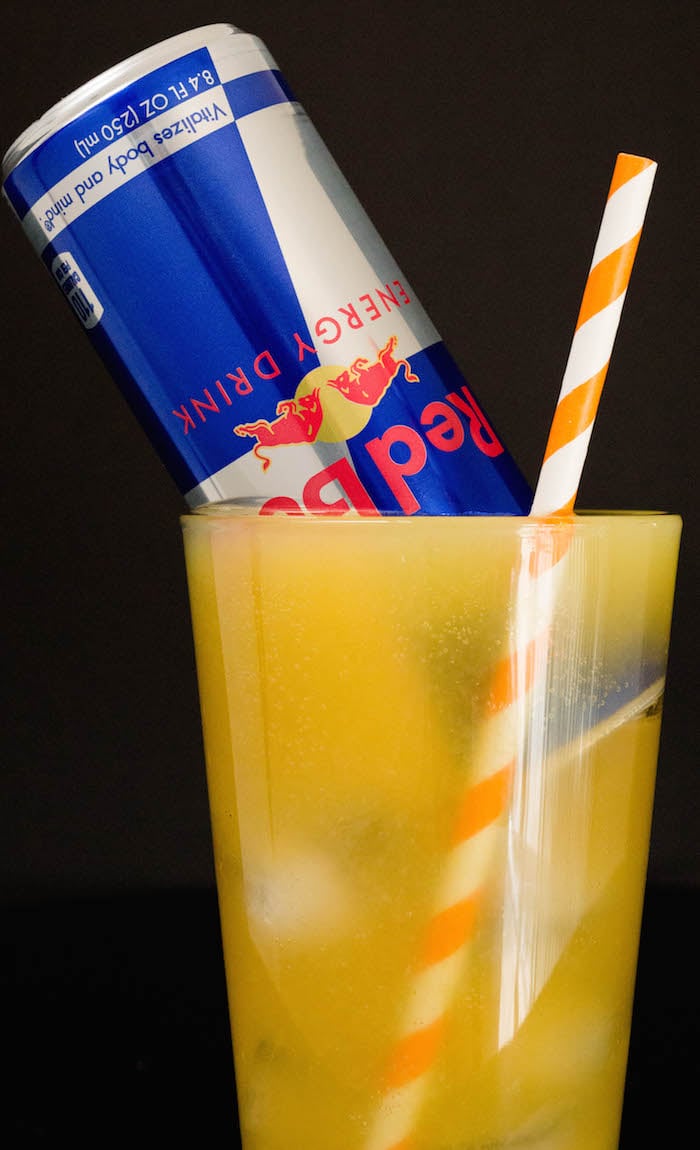 Print
Vitamin C Red Bull Cocktail
This Red Bull Cocktail with fresh orange juice and vodka is essentially an energizing screwdriver. The perfect brunch drink!
Author: Jessica Pinney
Prep Time: 5 Minutes
Cook Time: 0 Minutes
Total Time: 5 minutes
Yield: 1 1x
Category: Cocktails
Cuisine: American
Ingredients
1/2 Cup of Ice
2oz Orange Vodka
2 oz Orange Juice
1 8.4oz Can Red Bull
Instructions
Add ice to a pint glass. Pour in the vodka and orange juice.
Crack open the Red Bull. Quickly turn it over and place on top of ice in the glass. Add a straw and enjoy immediately.