These Cherry Limeade Cocktails have become the unofficial drink of my summer!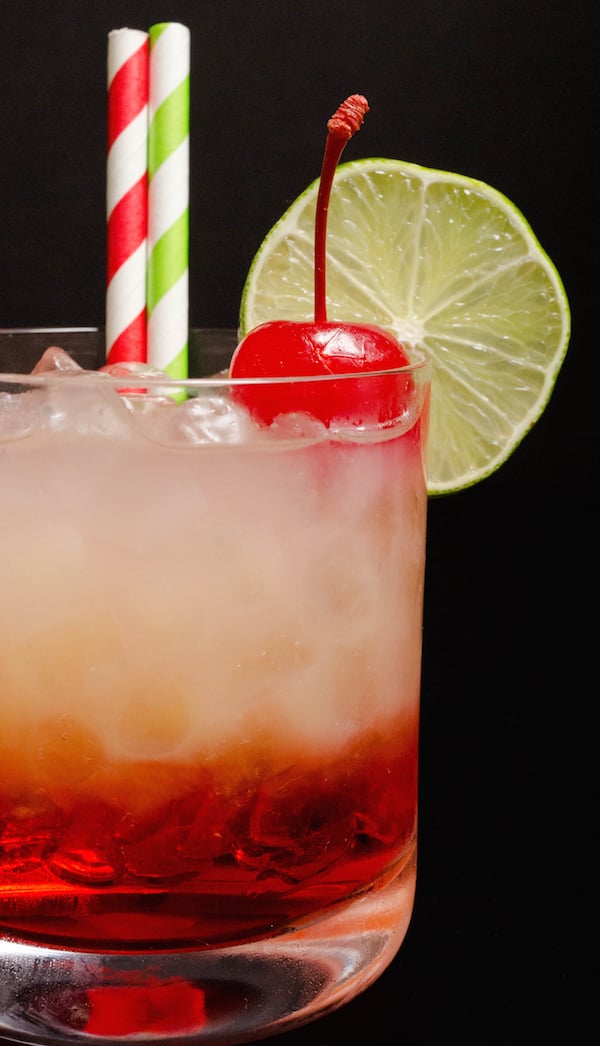 I'm one of those die-hard Sonic Cherry Limeade fans. Unfortunately, there are no Sonic's within 100 miles of me, so whenever we see one on a trip we just have to stop.
Back in the day, it wouldn't be uncommon for me and friends to get a Route 44 (what a size!) Cherry Limeade, add a little vodka to it and head to the beach. I wanted to make a more "grown-up" version of that so I could feel classy while I sip on it.
That led me to come up with this super easy cherry limeade cocktail recipe. You only need four ingredients, including the vodka, to make it!
This post contains affiliate links (when you buy we make a little money at no cost to you). See our disclosure for more information.
Cherry Limeade Cocktail Ingredients:
Fresh Lime Juice
Maraschino Cherry Syrup
Vodka
Club Soda
Sliced Limes (For garnish)
Maraschino Cherries (For garnish)
Fresh squeezed lime juice is best for this recipe. If you want to use store-bought for a shortcut, just make sure it is 100% lime juice with no preservatives added. Preservatives will alter the flavor.
I love Sonic's "nugget" ice, so we own the Opal Ice Maker. It sits on our living room bar and we love using it for cocktails like this.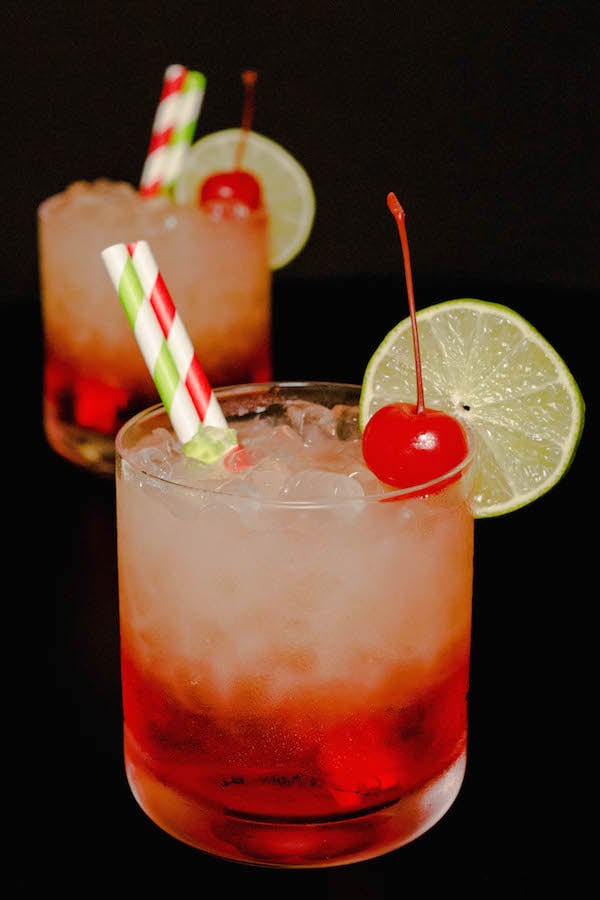 How To make Cherry Limeade Cocktail:
Serving them layered as I've pictured them is very easy. Simply measure out the maraschino cherry juice and place it in the bottom of a collins glass. Add ice, then the vodka, then slowly pour in the lime juice. Add the club soda and serve.
Mix together with your straw before enjoying.
Related Recipes:
Print
Cherry Limeade Cocktail Recipe
This drink takes the classic flavors of Sonic's Cherry Limeade and turns it into a refreshing vodka cocktail.
Author: Jessica Pinney
Prep Time: 10 minutes
Total Time: 10 minutes
Yield: 1 1x
Category: Cocktails
Cuisine: American
Ingredients
1/4 Cup Maraschino Cherry Syrup
Ice
2 oz Vodka
3 Tablespoons Fresh Lime Juice
Dash of Club Soda
Lime slice, for garnish
Maraschino Cherry, for garnish
Instructions
Place cherry syrup in the bottom of a collins glass. Add ice until the glass is about 3/4 of the way full.
Add the vodka, then slowly pour the lime juice in. Top with club soda.
Add lime slice and a maraschino cherry for garnish.
Stir together with your straw before enjoying.