You guys have been asking me for a homemade version of Taco Bell's Nacho Cheese since I dropped the Crunchwrap Supreme recipe. (Can you believe that was 4 years ago??)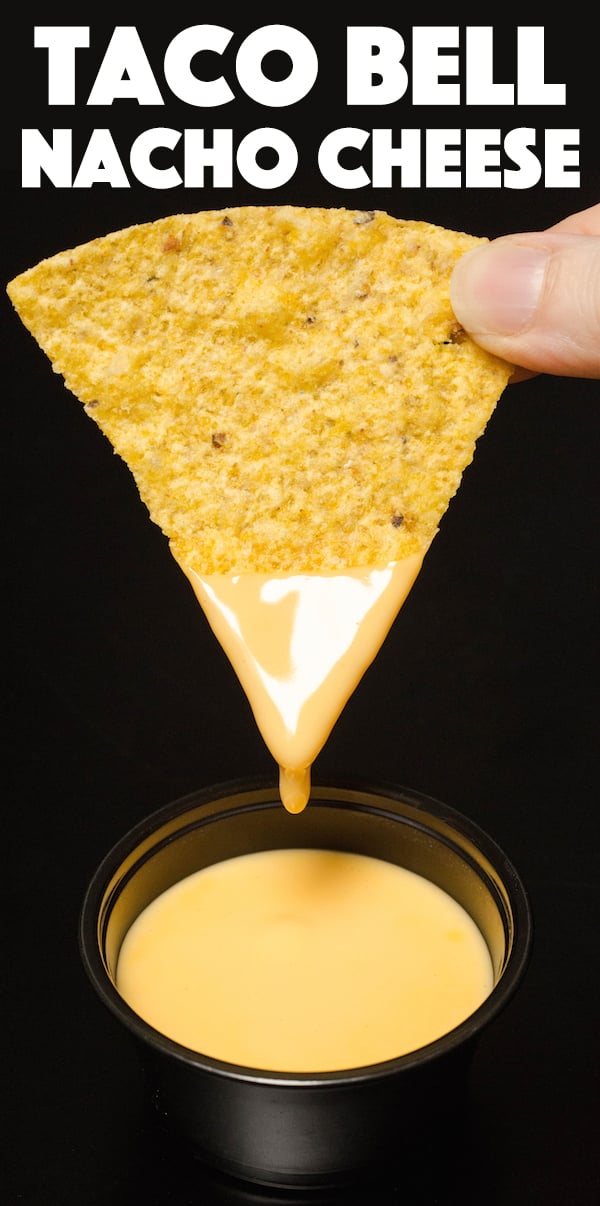 I'm finally delivering to you my personal recipe for copycat taco bell nacho cheese. I have been developing and testing this recipe for over a year now! Who would've thought it would be such a hard nut to crack?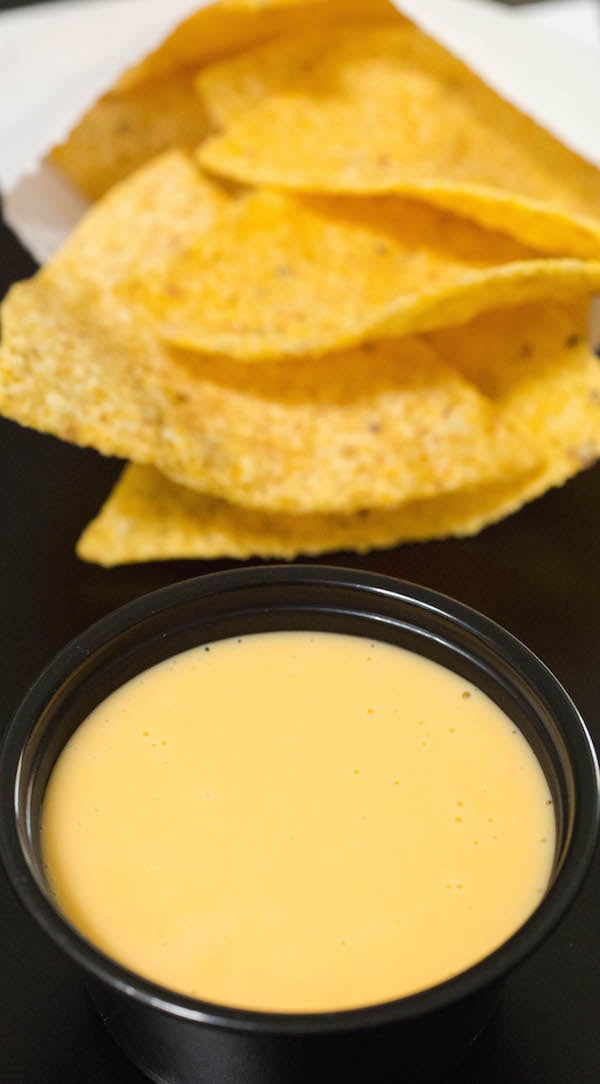 What is Taco Bell Cheese Made Of?
Taco Bell actually gets their nacho cheese delivered to them pre-made or in a powdered form that liquid is added to and heated up. It is labeled something like "jalapeno cheese sauce".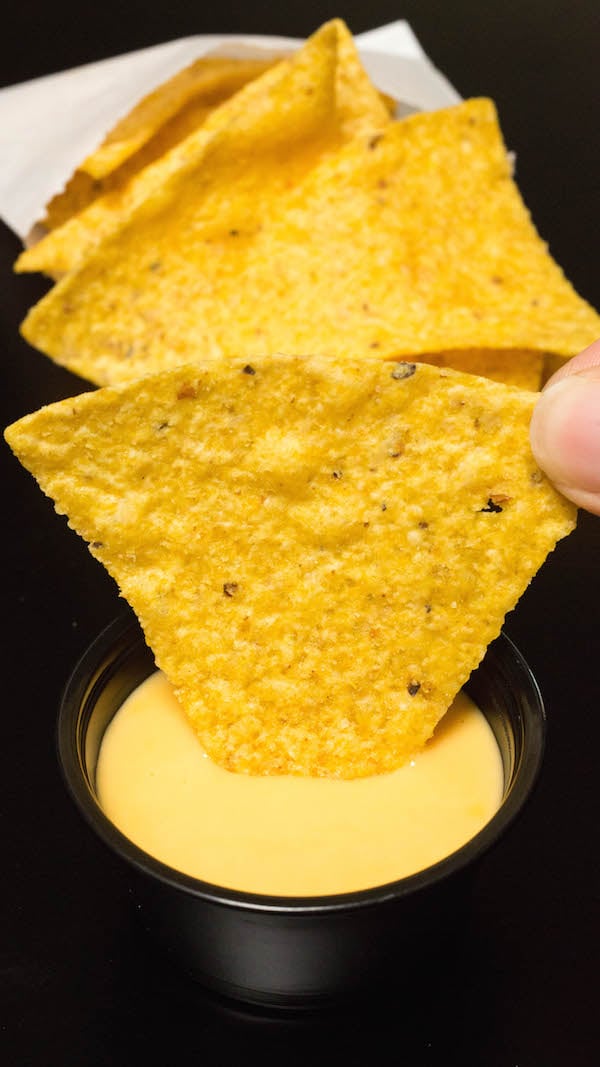 This post contains affiliate links (when you buy we make a little money at no cost to you). See our disclosure for more information.
Ingredients for Homemade Taco Bell Cheese
I tested soooo many different ingredients to try to recreate the taste of Taco Bell's nacho cheese. Everything from cheddar cheese powder, cheddar cheese slices, American cheese slices, cream cheese, and at least 5 different brands of pickled jalapeños.
At the end of all that testing, I believe I have found 4 ingredients, easily accessible to any home chef, that gets you about 98% close to that Taco Bell cheese sauce taste:
How To Make Taco Bell Cheese Sauce
Melt all those ingredients together in a saucepan over medium-low heat, stirring occasionally.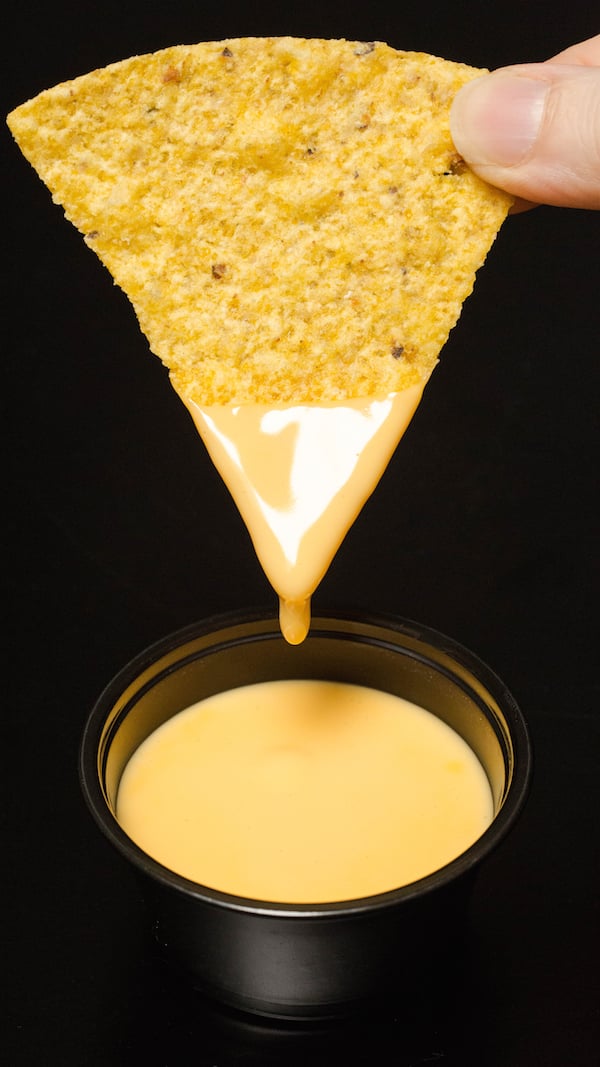 More Copycat Recipes:
Print
Taco Bell Nacho Cheese Recipe
The perfect copycat of Taco Bell's Nacho Cheese Sauce! Make your own at home with this easy recipe.
Author: Jessica Pinney
Prep Time: 0 minutes
Cook Time: 5 minutes
Total Time: 5 minutes
Yield: 4 1x
Category: American
Cuisine: Sauce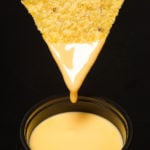 Ingredients
1/2 Cup Kraft Cheez Whiz*
1/4 Cup Pickled Jalapeno Brine (Old El Paso has the best flavor for this recipe)
1 Tbsp Whole Milk
2 Kraft American Cheese Slices
Instructions
Add all ingredients to a saucepan and melt over medium-low heat for about 5 minutes. Stir occasionally. Once ingredients have melted and combined, remove from heat. Serve immediately.
Notes
*Please note that this product is NOT canned cheese. It is a jarred cheese dip. Please click the link and see the specific product to avoid any confusion.