The Irish Trash Can is going to be your new go-to St. Patrick's Day cocktail, I promise! This drink definitely brings the "fun" factor and is totally 'grammable!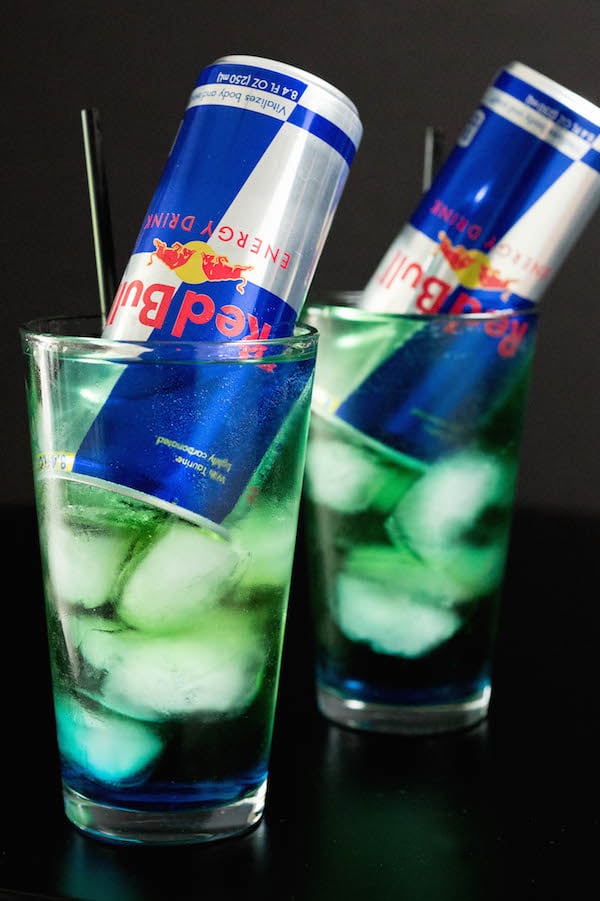 What Is An Irish Trash Can Drink?
The Irish Trash Can is a potent cocktail that contains 3 liquors and 3 liqueurs. It is served with a can of Red Bull on top. It is blue at the bottom and green at the middle and the top.
Ingredients
Vodka
Gin
Rum
Blue Curacao
Triple Sec
Peach Schnapps
Red Bull
As you can see, the Irish Trash Can is loaded with six types of alcohol and caffeine. Because this cocktail is extra potent, please be sure you drink responsibly. One of these drinks goes a loooong way…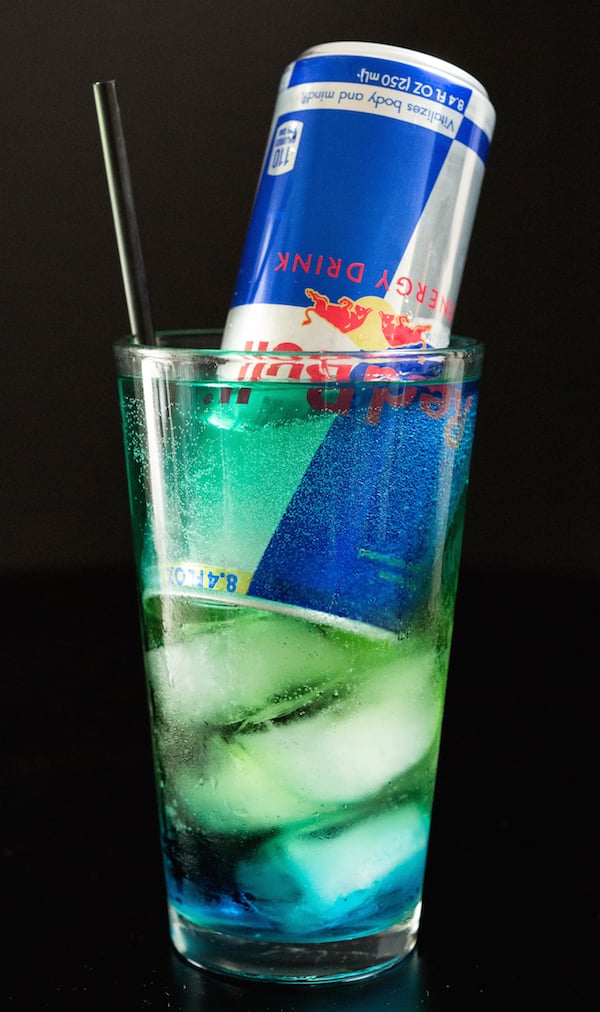 Irish Trash Can vs AMF
You may have noticed that the Irish Trash Can has a lot of similarities to another potent cocktail, the AMF or Adios Mother Fucker. There are, however, a few differences between the two drinks.
AMF's have a few things Irish Trash Cans do not, like sweet and sour mix, tequila, and clear soda. Irish Trash Cans have some ingredients that are not in the AMF, like triple sec, peach schnapps, and Red Bull.
I like both cocktails, but overall prefer the fruitier taste of the Irish Trash Can, as well as the caffeine boost it gives you.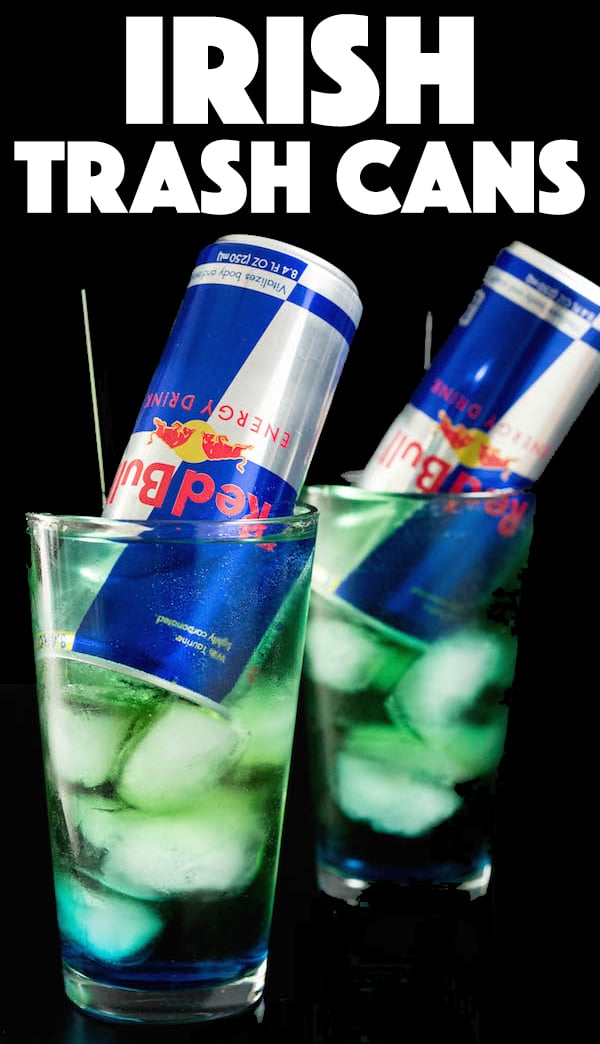 Other Cocktail Recipes
More "Instagrammable" Drinks
Print
Irish Trash Can Recipe
The Irish Trash Can is a fun & potent St. Patrick's Day cocktail. It is served with a Red Bull energy drink in the top.
Author: Jessica Pinney
Prep Time: 5
Total Time: 5 minutes
Yield: 1 1x
Category: Drinks
Cuisine: American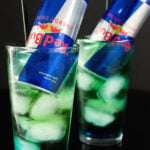 Ingredients
1 oz Blue Curacao
1 oz Gin
1 oz Light Rum
1 oz Vodka
1/2 oz Peach Schnapps
1/2 oz Triple Sec
1 Can of Red Bull (8.4 Ounces)
1/2 Cup Ice (approximately)
Instructions
Add the Blue Curacao to the bottom of a pint glass. Add ice until the glass is about 2/3 of the way full. Add the other alcohols, then open the Red Bull can and quickly flip over and place in glass.
Add a straw and enjoy!
Nutrition
Serving Size: 1
Calories: 420