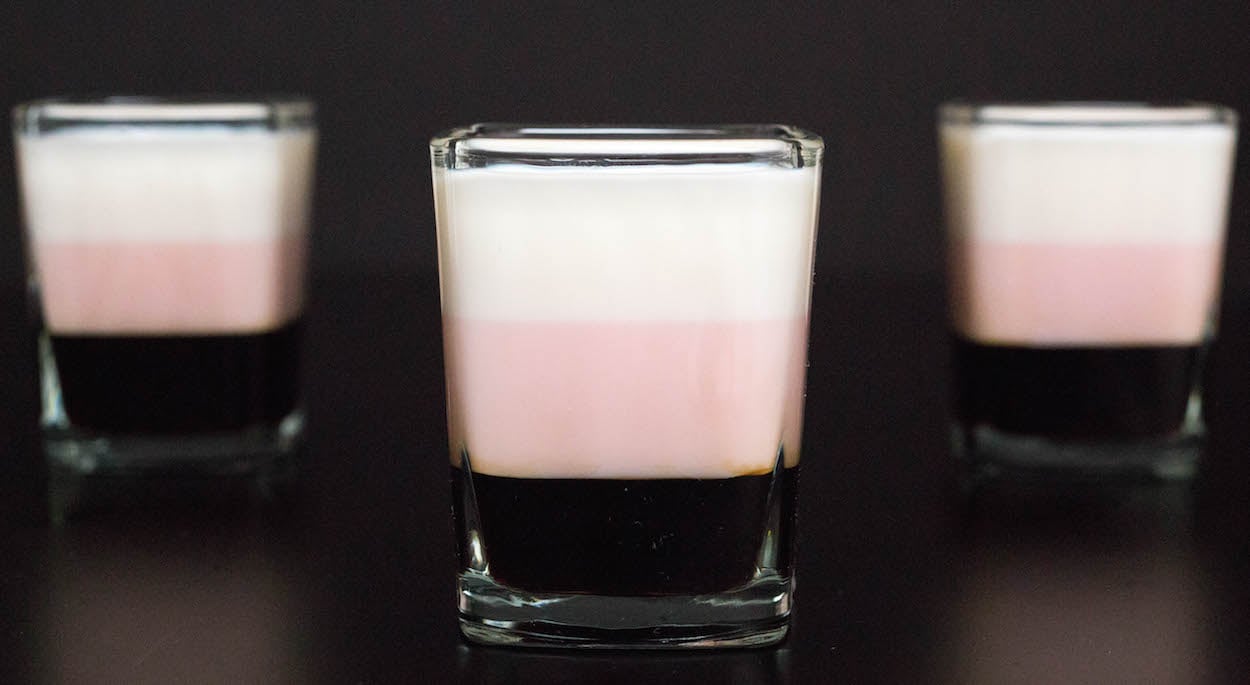 Layered Neapolitan shots make an incredibly fun after dinner or dessert drink. They taste just like your favorite ice cream!
Neapolitan shots are, of course, comprised of three flavors: chocolate, strawberry, and vanilla. To get these flavors in a shot, we used Kahlua, Tequila Rose, and Godiva White Chocolate liqueur.
All I have to say is…OMG! This stuff tastes heavenly! The decadent dessert flavors overpower the alcohol and make one of the tastiest shots I've ever had!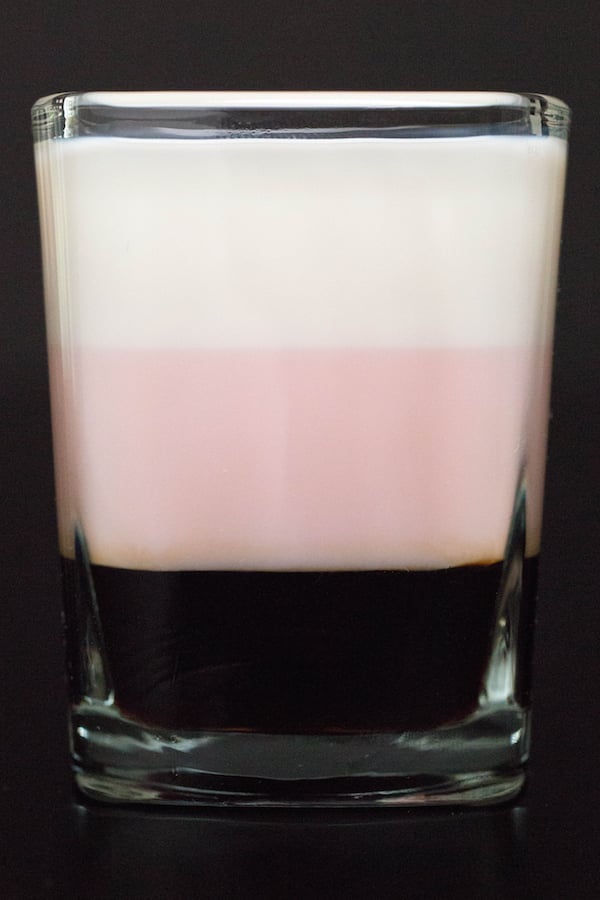 What's the trick to getting the layers to separate? It's easier than you might think!
The first, and arguably more important thing, is to add the alcohols from highest to lowest densities. In this Neapolitan shot, that means pouring in the Kahlua first, then the Tequila Rose, and the Godiva liqueur last.
This post contains affiliate links (when you buy we make a little money at no cost to you). See our disclosure for more information.
The next thing to know to achieve a cleanly layered shot is to slowly pour and add each layer on top of the other. It helps to have something to break the tension, like a bar spoon. This is not necessary though. If the liqueurs are far enough apart in density, they will layer on their own.
I used these square shot glasses that hold about double the volume of a traditional one. Obviously, this is a rather large shot and you may prefer to make smaller 1oz ones to "shoot" them better.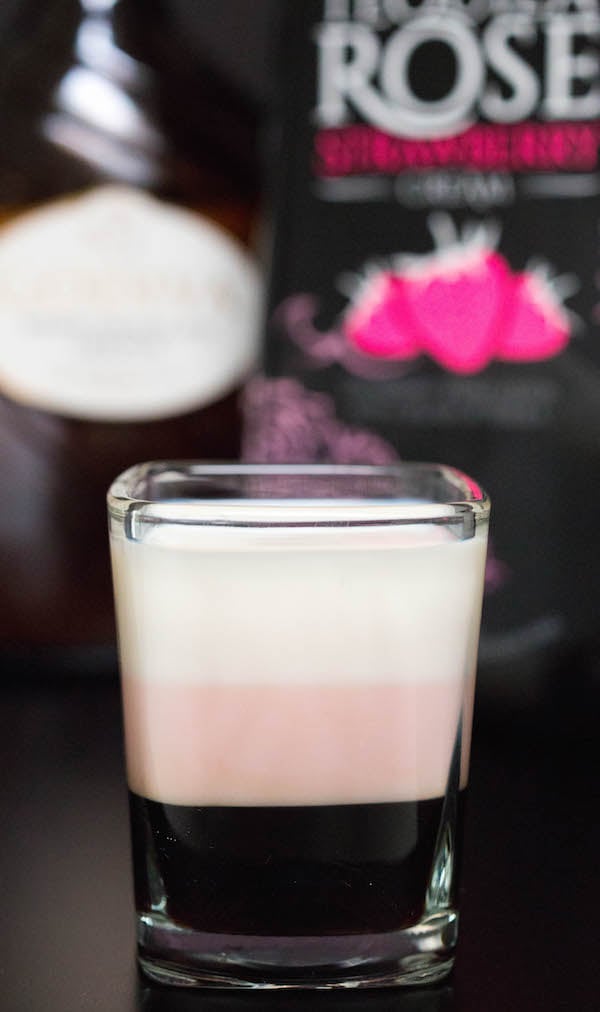 Print
Neapolitan Shots Recipe
A beautiful layered alcohol shot with black, pink, and white liqueurs. 
Author: Jessica Pinney
Prep Time: 5
Total Time: 5 minutes
Yield: 1 1x
Category: Drinks
Cuisine: American
Ingredients
1 Part Kahlua
1 Part Tequila Rose
1 Part Godiva White Chocolate Liqueur
Instructions
Fill the bottom third of your shot glass with Kahlua.
Slowly add the Tequila Rose on top of the Kahlua. (If you want to use a bar spoon, place it just below the surface of the Kahlua while you pour the Tequila Rose)
Again, slowly pour the Godiva White Chocolate liqueur on top of the Tequila Rose, using a bar spoon if you wish.
Cheers with friends and enjoy your Neapolitan shot!