Layered Neapolitan shots make an incredibly fun after dinner or dessert drink. They taste just like your favorite ice cream!
Neapolitan shots are, of course, comprised of three flavors: chocolate, strawberry, and vanilla. To get these flavors in a shot, we used Kahlua, Tequila Rose, and Godiva White Chocolate liqueur.
All I have to say is…OMG! This stuff tastes heavenly! The decadent dessert flavors overpower the alcohol and make one of the tastiest shots I've ever had!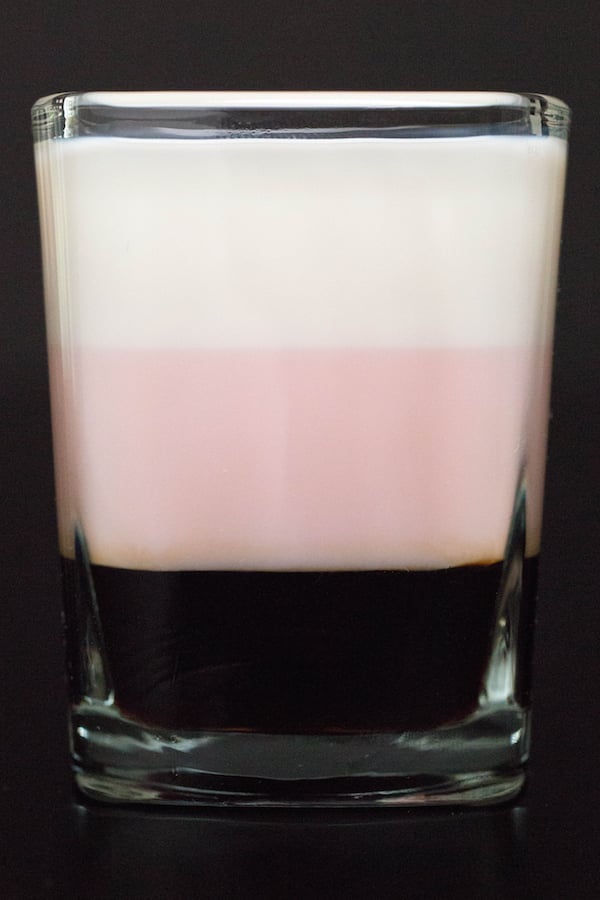 …