Thick, soft Texas toast bursting with buttery garlic flavor just like Raising Cane's. Serve it on the side or use it to make a delicious chicken tender sandwich.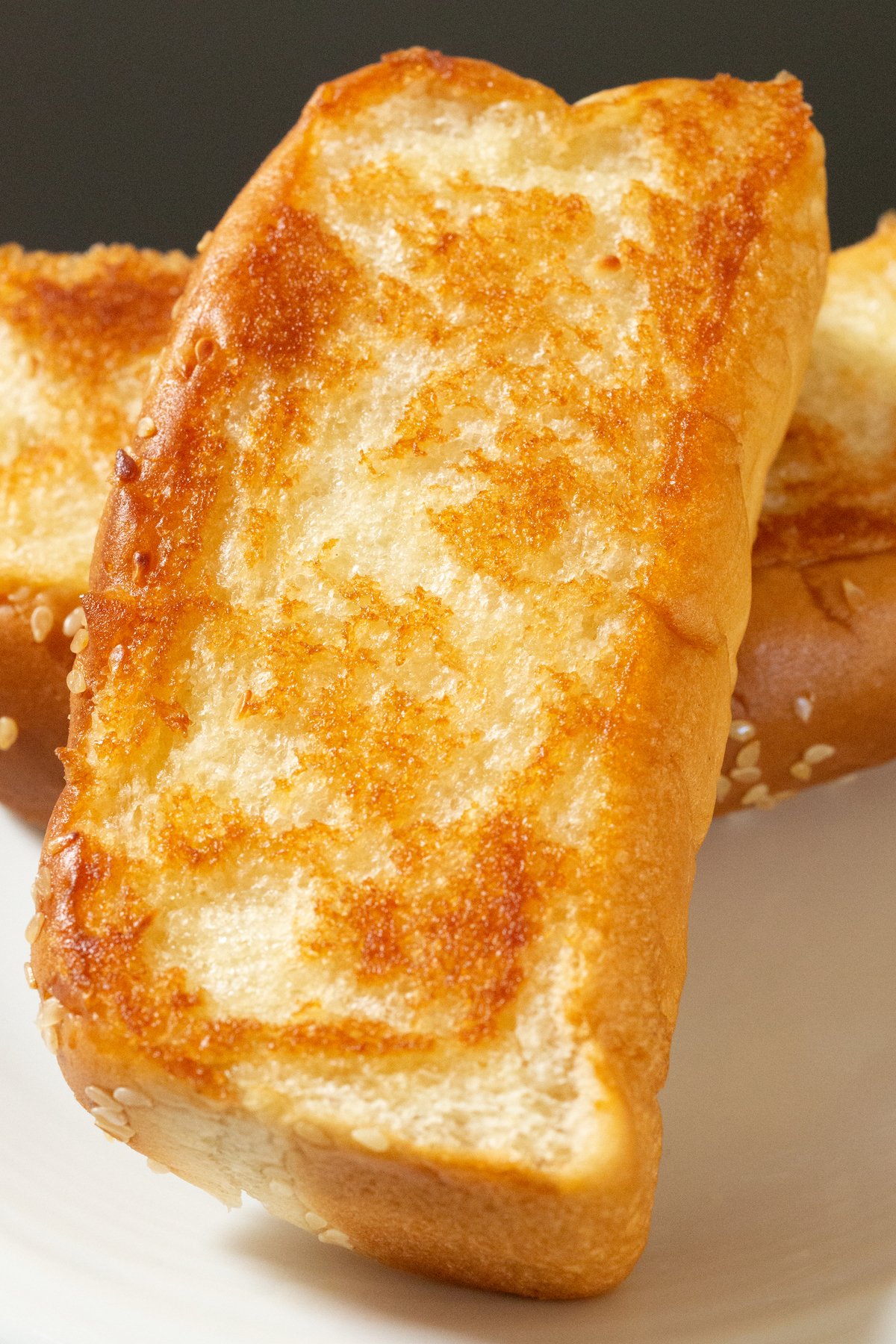 Raising Cane's got started in the area I grew up in and I've missed it every single day since I've lived on the west coast.
The thing I crave the most is their Texas toast. That pillowy soft, buttery, garlicky, oh-so-delicious bread lives rent-free in my head. I've never been able to help myself from gobbling it down even before I get to my chicken tenders!
Well, the secret is out, and I've got the scoop on how to recreate that addictive bread right in your own kitchen. It only takes three ingredients to make and comes together in minutes. I even use the exact same bread they do!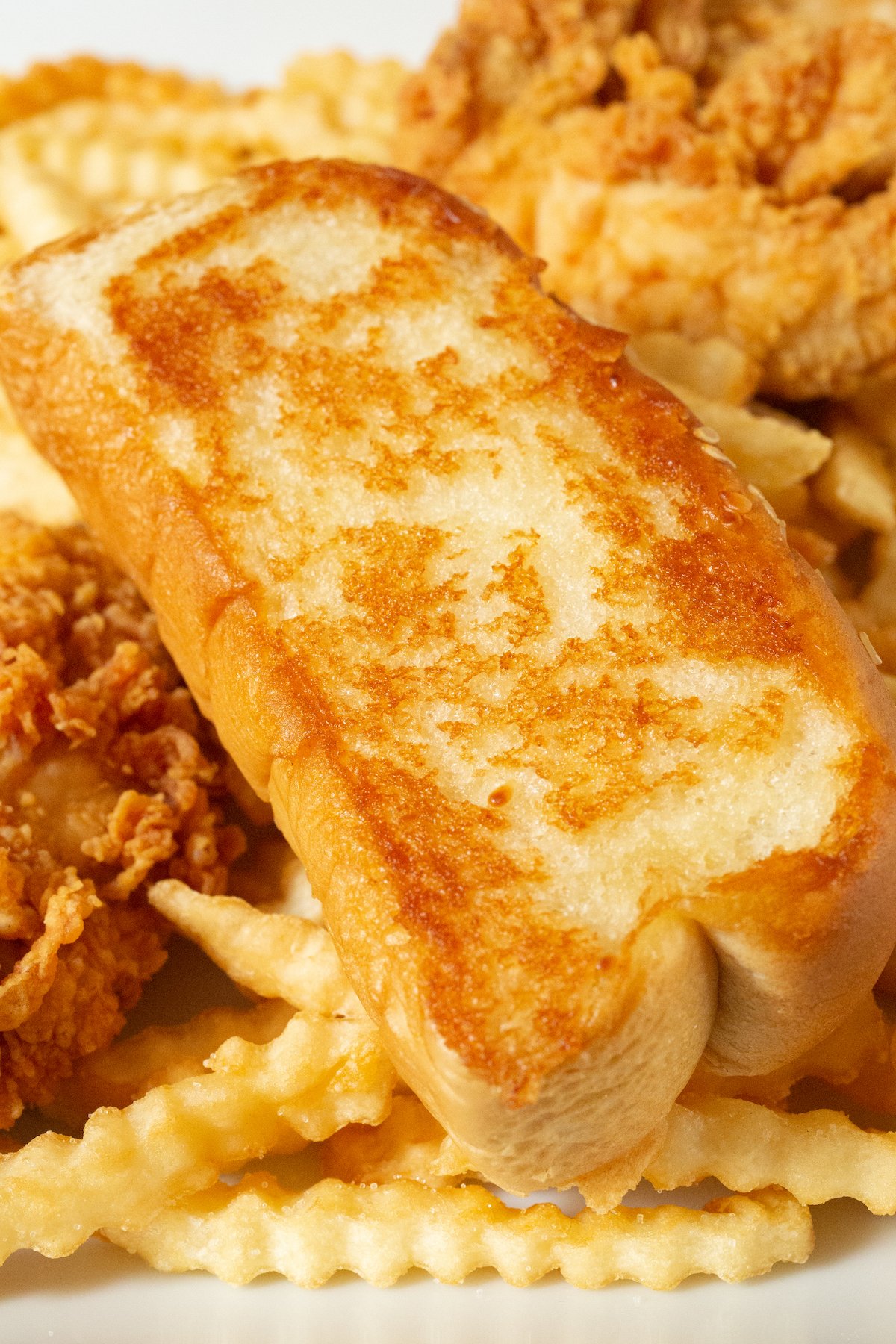 Once you make it, you'll be hooked! It goes with almost everything, though I'm particularly fond of serving it with pulled pork and the easiest dinner recipe ever – air fryer bbq chicken.
I also makes an incredible sandwich. Everything from a BLT, to a Texas toast sloppy Joe, or (my favorite) a buttermilk chicken tender sandwich that's covered in homemade Zax sauce.
Ingredients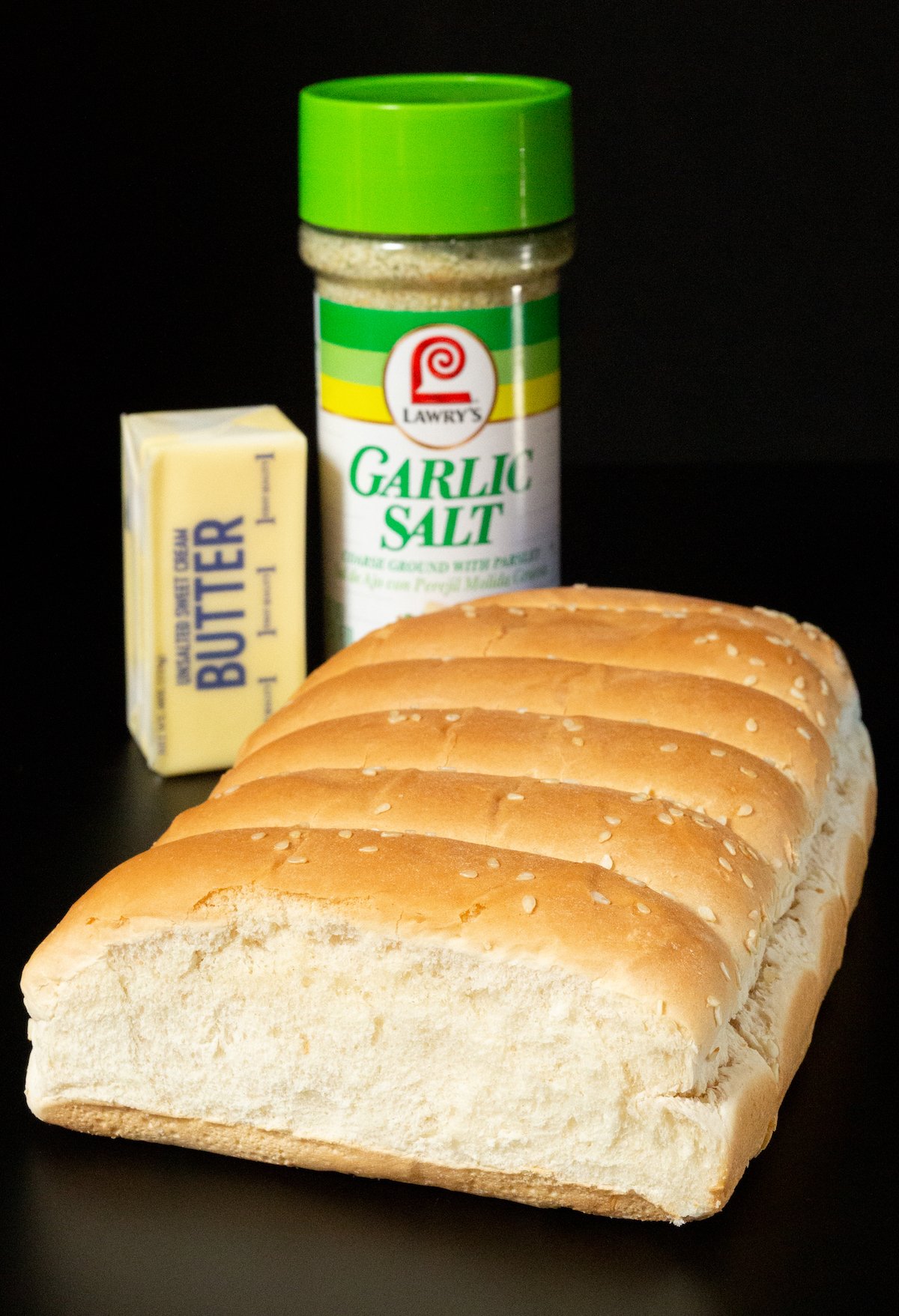 Bread – Rasing Cane's uses sesame pull-apart bread. In some parts of the US Bunny Bread sells a version of this. You can also purchase Klosterman brand in bulk. I just store it in my freezer until needed.
Butter – Use unsalted butter and make sure it is at room temperature, or softened enough to spread.
Garlic Salt – I use Lawry's garlic salt.
This post contains affiliate links (when you buy we make a little money at no cost to you). See our disclosure for more information.
How To Make
Mix the softened butter with garlic salt.
Spread over the top of each slice of bread.
Heat a cast-iron skillet over medium-high heat, then working in batches, sear the buttered side of the bread for about 2 minutes until it has started to brown.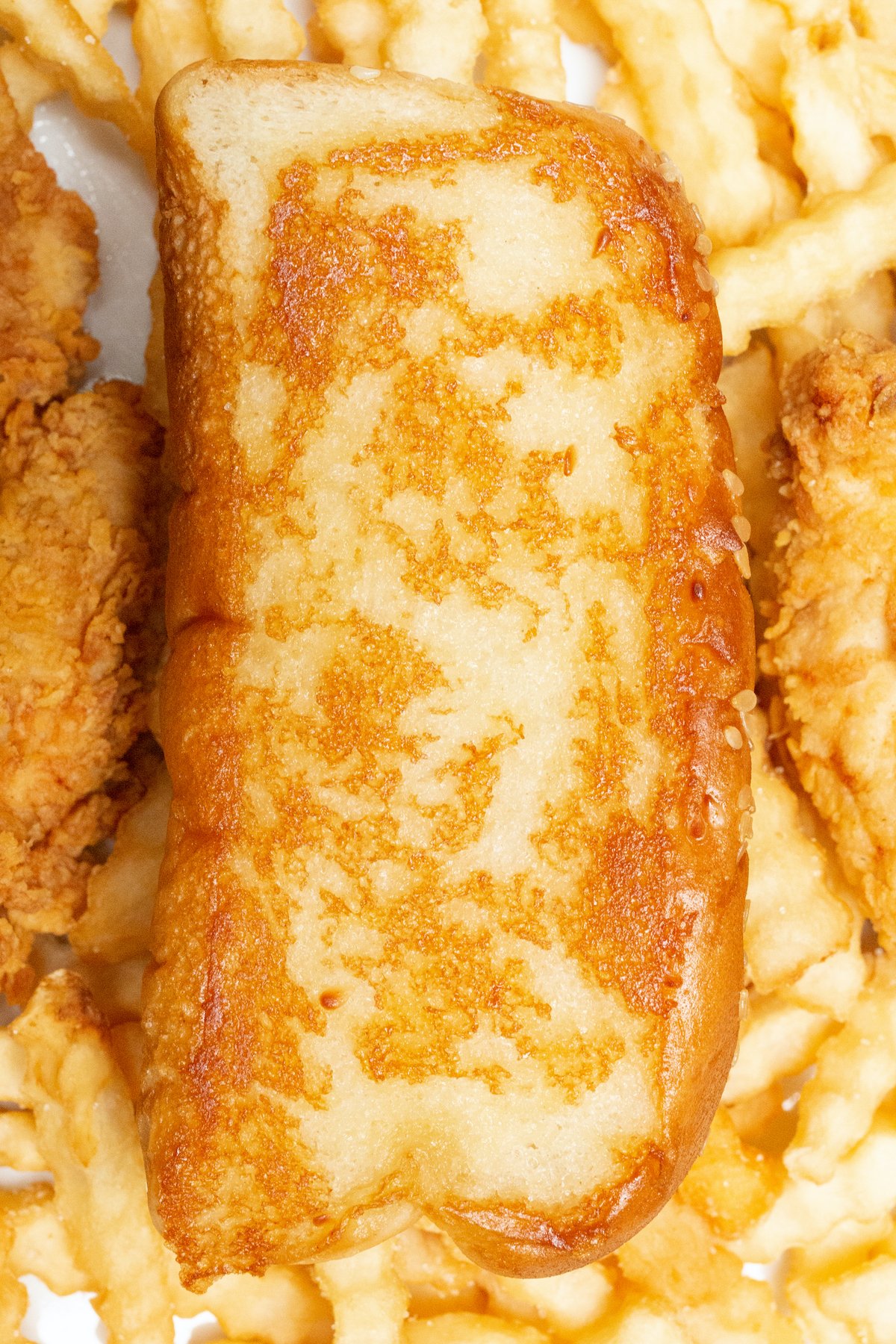 Tips
No garlic salt? No problem. Mix 1 tablespoon sea salt with 1 teaspoon garlic powder.
Experiment with different bread. Any thick cut bread works well for this recipe. I sometimes use a loaf of brioche.
Use your air fryer. Instead of searing in a pan, make this recipe using the same cooking instructions as my air fryer garlic bread.
Leftovers
How to store
Store the bread in an airtight container and place in the refrigerator for up to 3 days.
How to reheat
Cook in the oven or air fryer at 350F for 2-3 minutes, until bread is warmed through.
Print
Raising Canes Bread
Homemade garlic bread just like they serve at Raising Canes!
Author: Jessica Pinney
Prep Time: 2 minutes
Cook Time: 3 minutes
Total Time: 5 minutes
Yield: 4 1x
Category: Bread
Cuisine: American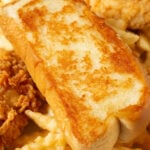 Ingredients
4 tablespoons unsalted butter, softened
1 teaspoon garlic salt
4 slices BBQ sesame bread
Instructions
Mix the softened butter and garlic salt together in a small bowl.
Spread it over the top of each slice of bread.
Heat a cast-iron skillet over medium-high heat for about 2 minutes.
Place the slices of bread in the skillet butter side down and sear for about 2 minutes, until it has started to brown.
Remove from skillet and serve.