A homemade version of Zaxby's delicious Zax sauce. It's perfect for dipping French fries and chicken tenders.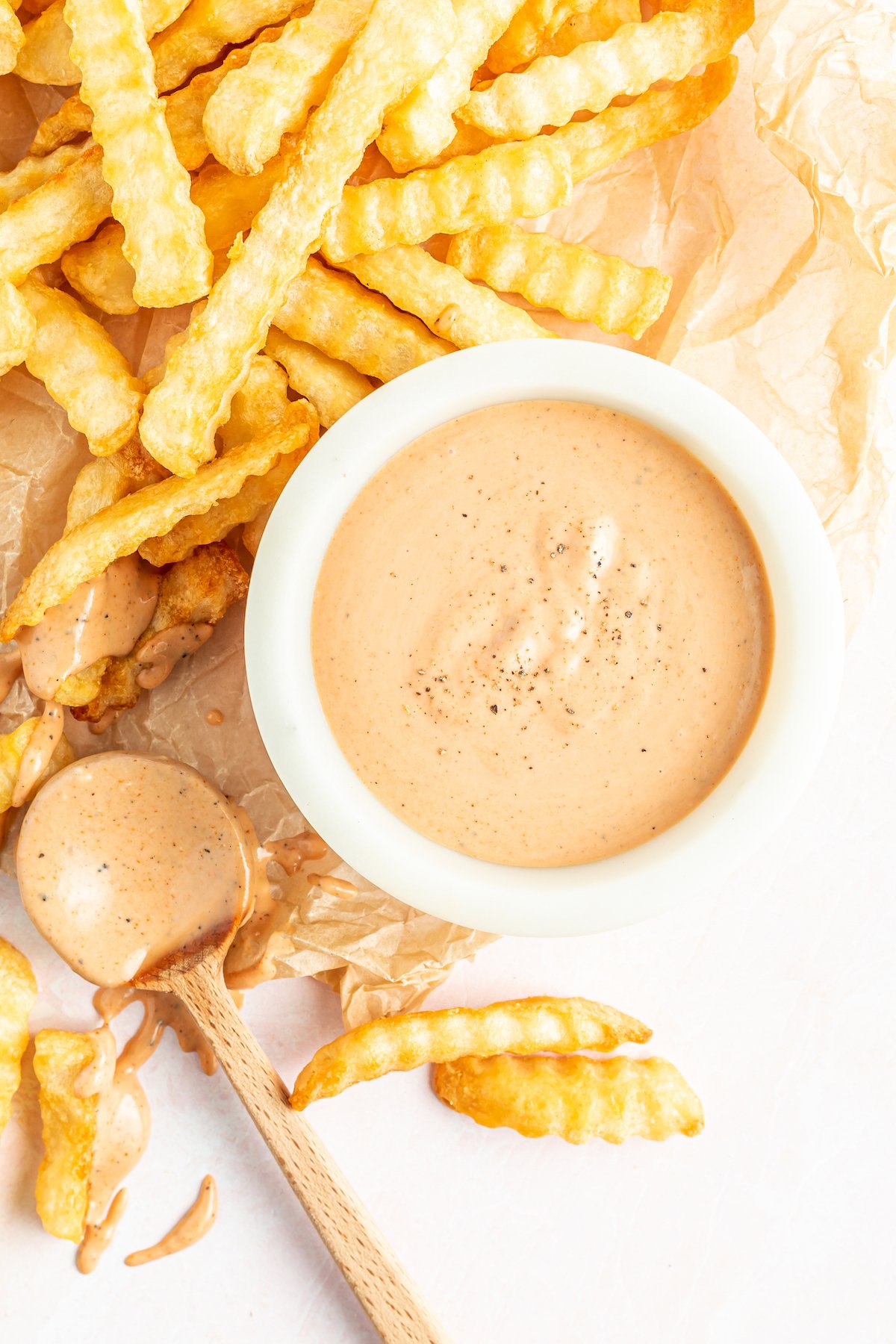 I'm not ashamed to say that almost every time I visit the South I make it a point to swing by Zaxby's. I just can't leave without my wings and things platter!
I love their chicken tenders and am obsessed with dipping them in their Zax sauce. It's also excellent on fries and even as a dressing on salad, or as they say – "zalads".
The sauce is like "fry sauce" and it's similar to the sauces at chains like Guthrie's and Raising Cane's. It's creamy, tangy, slightly sweet with a little zip. Yum!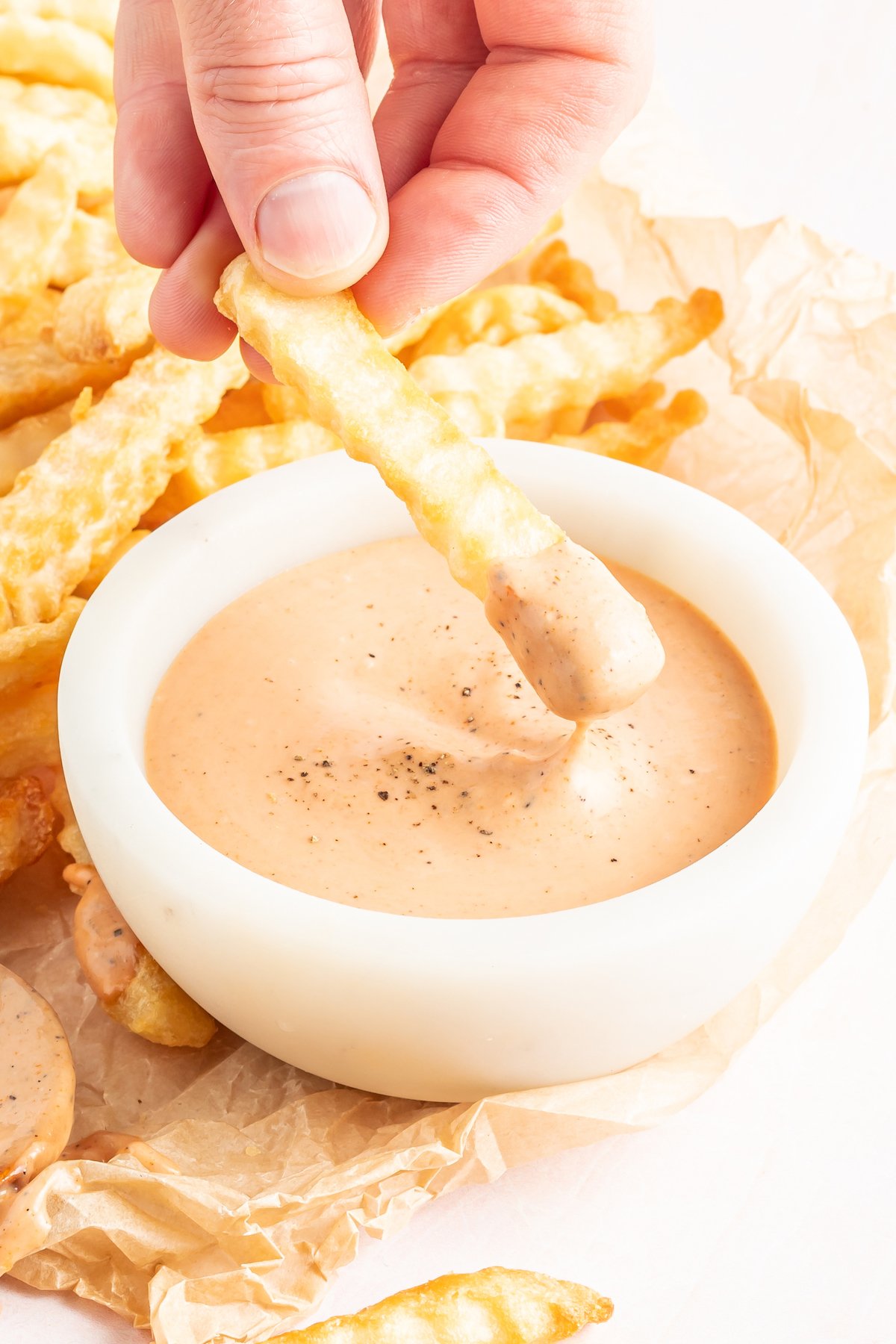 Recently, I've started making my own copycat version of Zax sauce at home. That way I can get my fix even when I don't have time to travel thousands of miles.
To make it yourself, you'll only need seven common ingredients.
Ingredients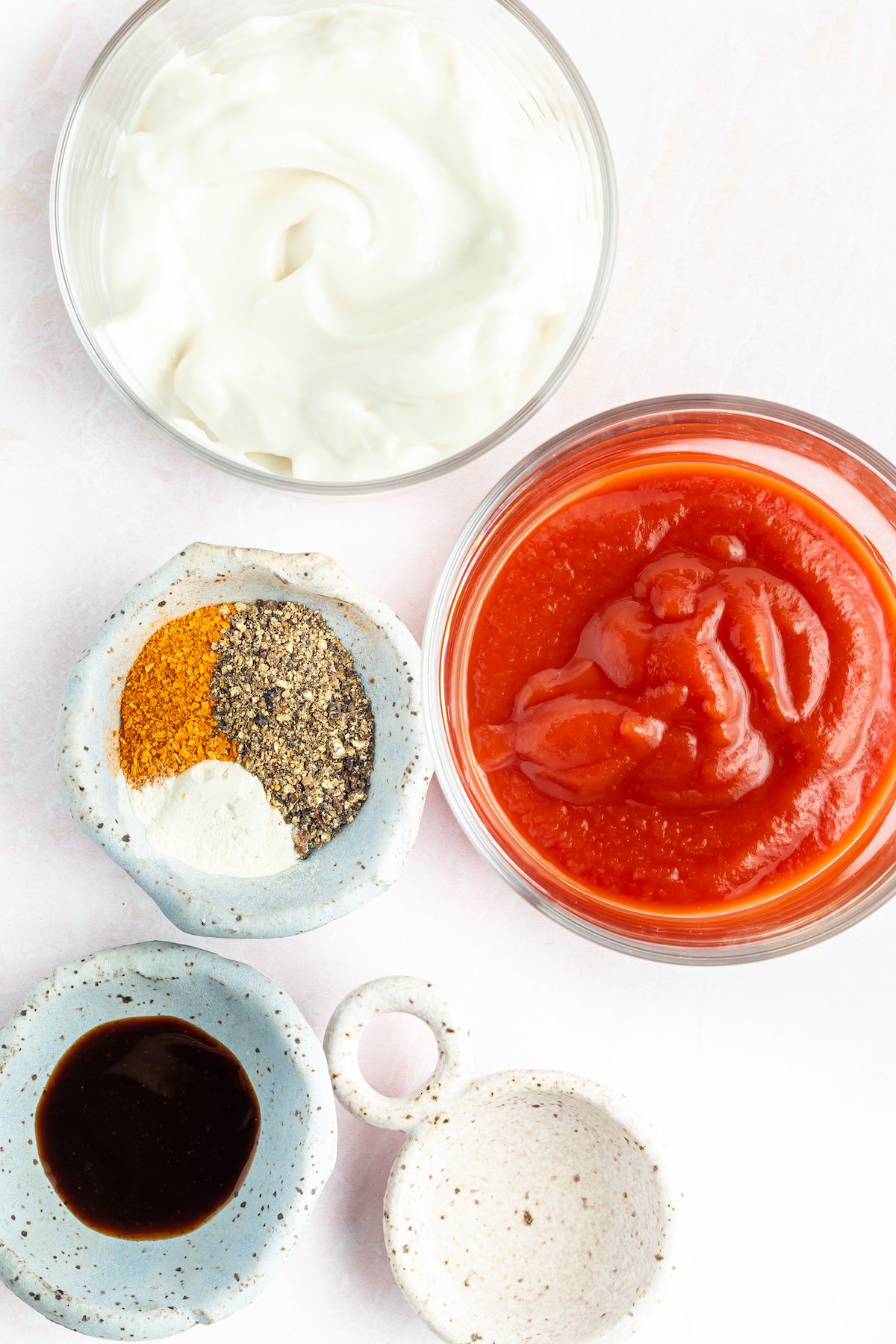 Mayonnaise – For best results, use a high-quality mayo. I like Duke's or Hellman's.
Ketchup – Heinz is the ideal ketchup to get the flavor just right.
Seasoned Salt – I like to use Lawry's seasoned salt.
Black Pepper – Freshly ground black pepper yields the best flavor.
Garlic Powder – Any brand of garlic powder works fine. For best results, make sure it has not been open longer than six months.
White Vinegar – This helps to add a bit of acidity to the sauce that brings the flavors together and balances it out.
Worcestershire – Adding this will add depth and umami to the Zax sauce.
This post contains affiliate links (when you buy we make a little money at no cost to you). See our disclosure for more information.
How To Make
Add all the ingredients to a small bowl.
Stir together with a spoon or a small whisk until well combined.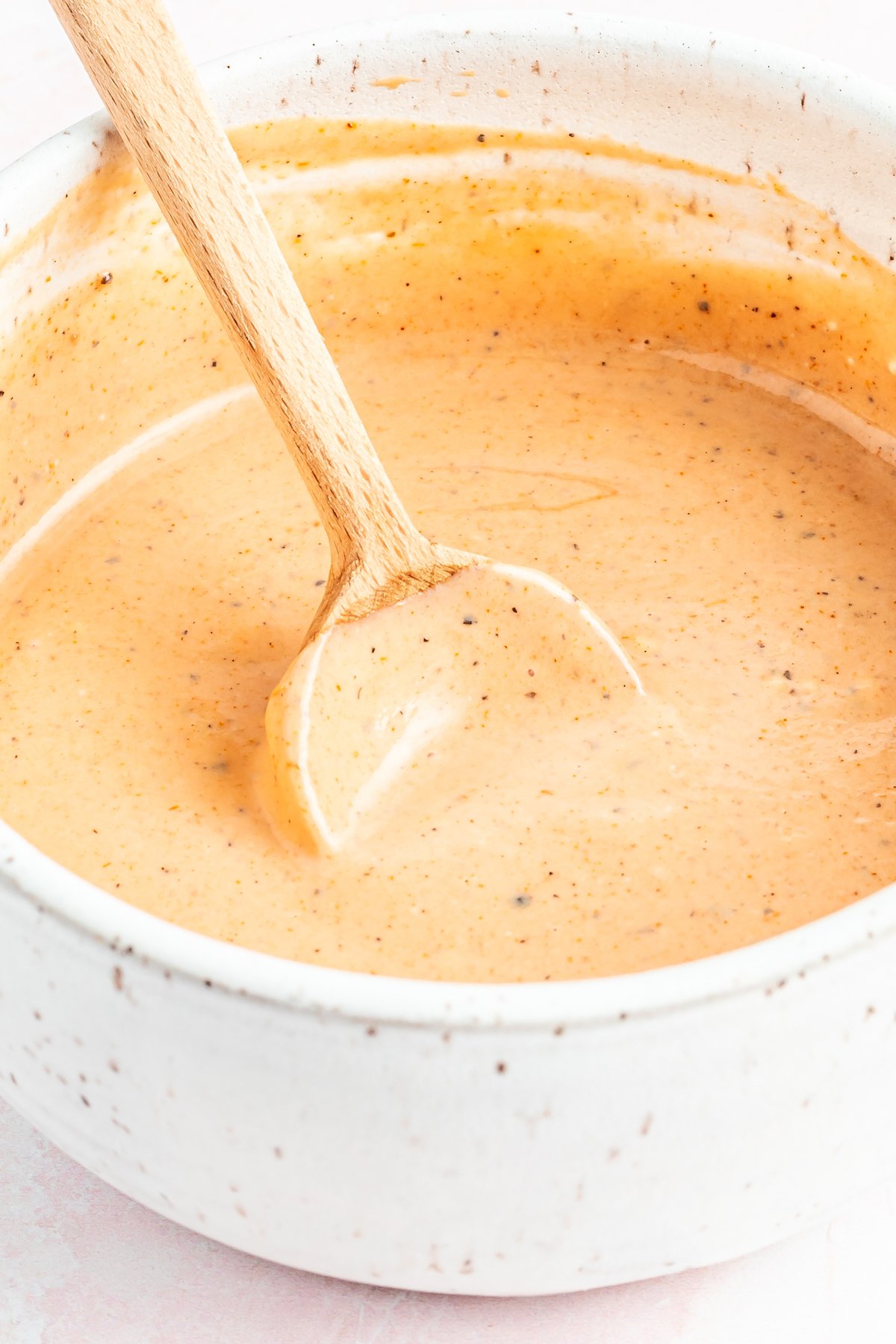 Tips
Let it meld. This sauce won't taste right until it has a chance for all the flavors to meld together. I recommend making it at least 24 hours in advance.
Make it spicier. We love spice in our house! When we make this we add some heartbeat hot sauce or cayenne to kick it up a notch.
How To Store
Store this sauce in an airtight container in the refrigerator for up to two weeks.
More Copycat Recipes
Print
Zax Sauce
Homemade copycat version of Zaxby's dipping sauce.
Author: Jessica Pinney
Prep Time: 5 minutes
Total Time: 5 minutes
Category: Condiments
Cuisine: American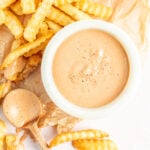 Ingredients
½ cup mayonnaise
¼ cup ketchup
1 teaspoon freshly ground black pepper
½ teaspoon seasoned salt
½ teaspoon garlic powder
½ teaspoon white vinegar
½ teaspoon + extra dash of Worcestershire sauce
Instructions
In a small bowl, whisk together the sauce ingredients until smooth.
Refrigerate until ready to use.*
Notes
*Tastes best when you let the flavors meld together in the fridge for at least 24 hours before using.