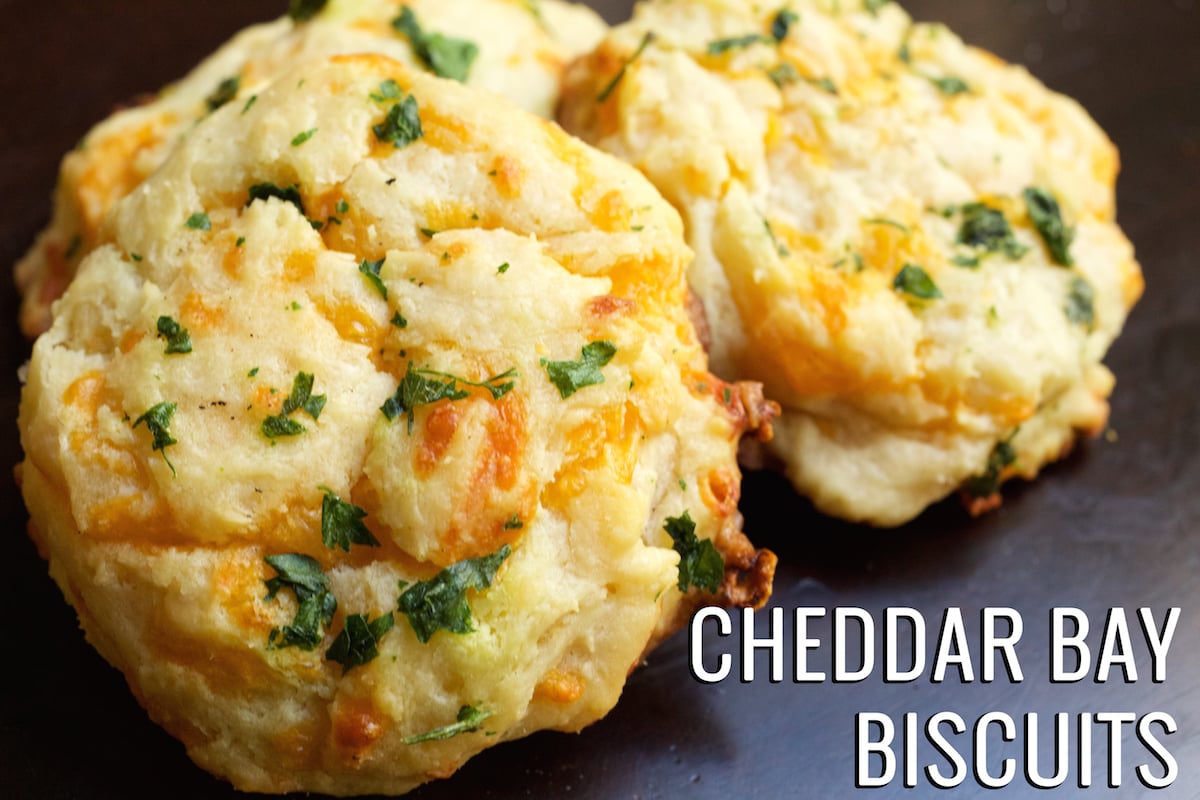 I've been spoiled by always living next to a body of water and having fresh seafood at my disposal. That being said, I don't eat at Red Lobster because their seafood isn't exactly what I'm used to. Those Cheddar Bay Biscuits though….everybody loves them. Even me!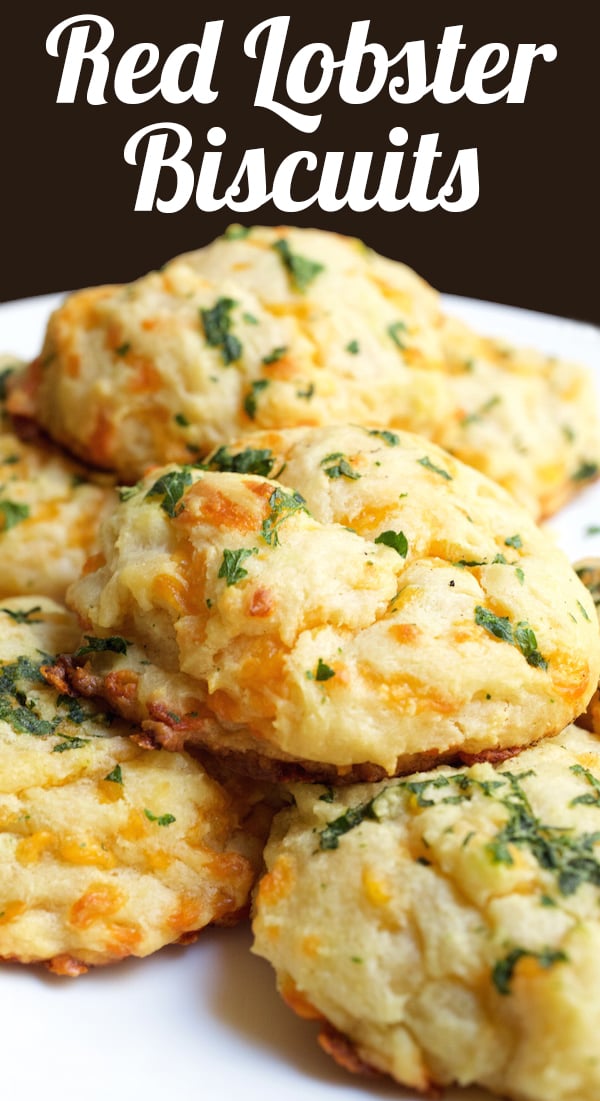 I just had to have a taste of those delicious, cheesy, buttery cheddar bay biscuits in my own home. I wasn't sure at first if I could make something as good, but honestly these are better than what they're slinging over at Red Lobster. I swear! Don't believe me? Give them a try!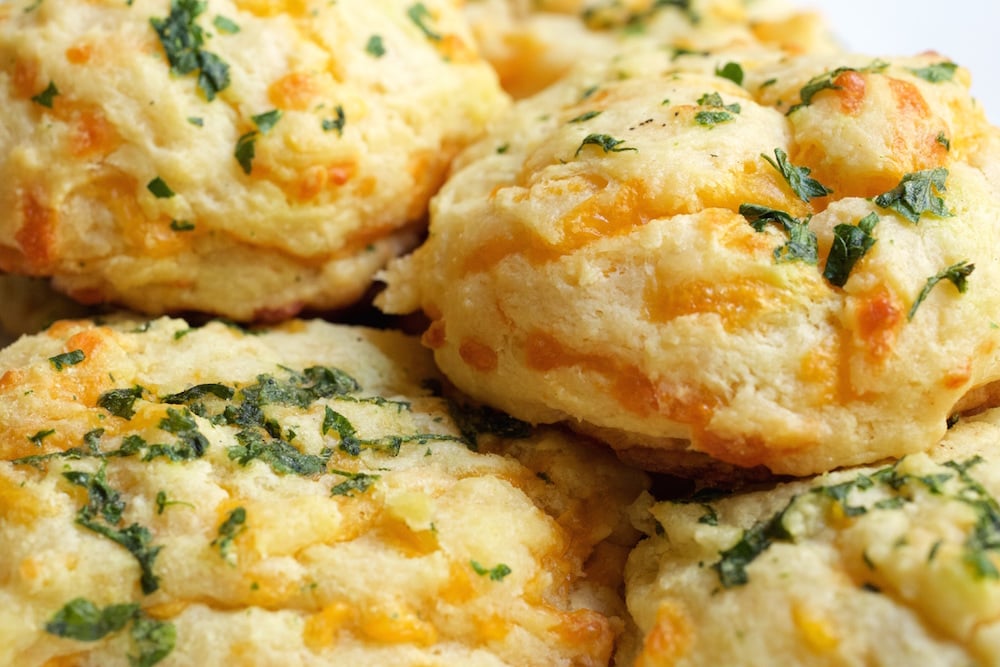 Red Lobster Cheddar Bay Biscuit Ingredients
Flour
Sugar
Baking Powder
Garlic Powder
Salt
Cayenne Pepper
Buttermilk
Melted Butter
Sharp Cheddar Cheese
If you like this copycat recipe, you'll probably also enjoy our Cracker Barrel fried apples and Panda Express Chow Mein. They're even more delicious that the restaurant versions and you'll save money by eating at home!
This post contains affiliate links (when you buy we make a little money at no cost to you). See our disclosure for more information.
Print
Red Lobster Biscuit Recipe
Make cheesy, garlicky cheddar bay biscuits just Red Lobster in the comfort of your own home with this recipe.
Author: Jessica Pinney
Prep Time: 10 minutes
Cook Time: 10 minutes
Total Time: 20 minutes
Yield: 10 1x
Category: Side Dishes
Cuisine: American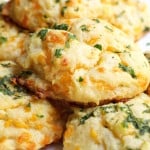 Ingredients
2 cups all-purpose flour
1 tablespoon sugar
1 tablespoon baking powder
2 teaspoons garlic powder
1/2 teaspoon kosher salt
1/4 teaspoon cayenne pepper, optional
1 cup buttermilk
1/2 cup unsalted butter, melted
1 1/2 cups shredded sharp cheddar cheese
For the topping
3 tablespoons unsalted butter, melted
1 tablespoon chopped fresh parsley leaves
1/2 teaspoon garlic powder
Instructions
Preheat oven to 450 degrees F. Line a baking sheet with parchment paper or a silicone baking mat; set aside.
In a large bowl, combine flour, sugar, baking powder, garlic powder, salt and cayenne pepper, if using.
In a large glass measuring cup or another bowl, whisk together buttermilk and butter. Pour mixture over dry ingredients and stir using a rubber spatula just until moist. Gently fold in cheese.
Using a 1/4-cup measuring cup, scoop the batter evenly onto the prepared baking sheet. Place into oven and bake for 10-12 minutes, or until golden brown.
For the topping, whisk together butter, parsley and garlic powder in a small bowl. Working one at a time, brush the tops of the biscuits with the butter mixture.
Serve immediately.