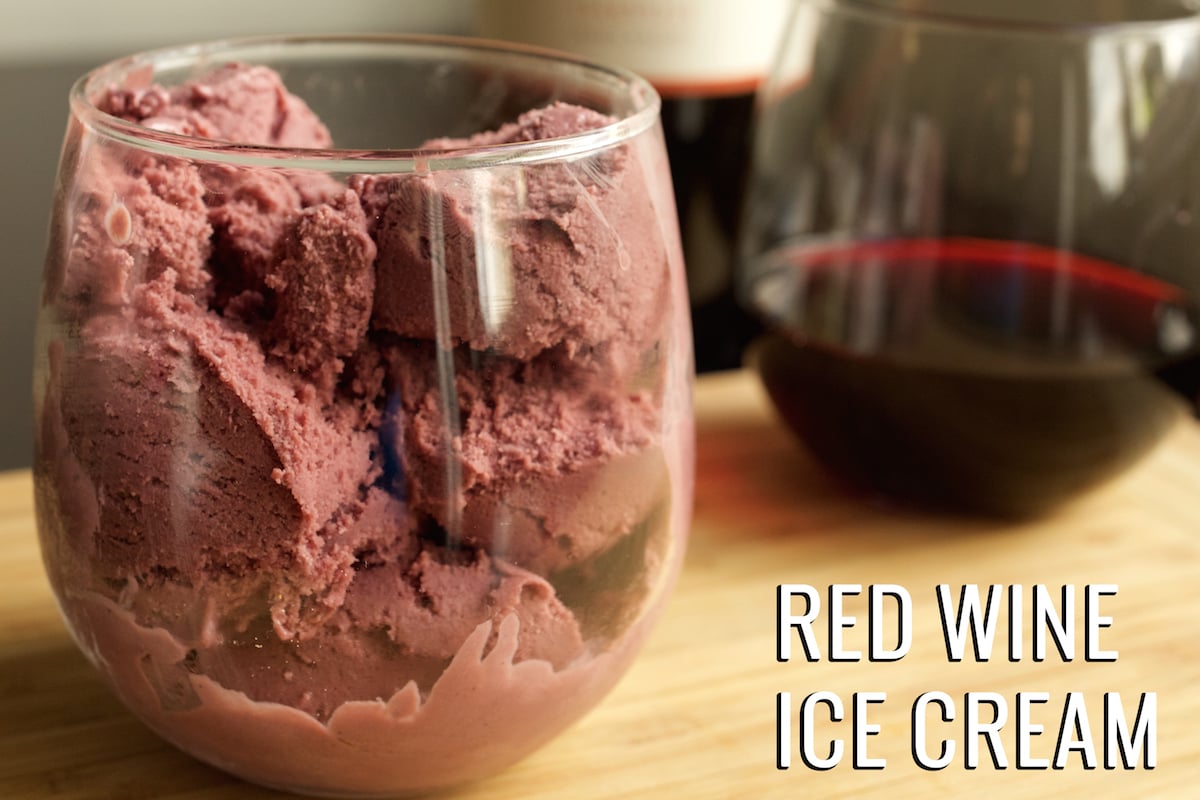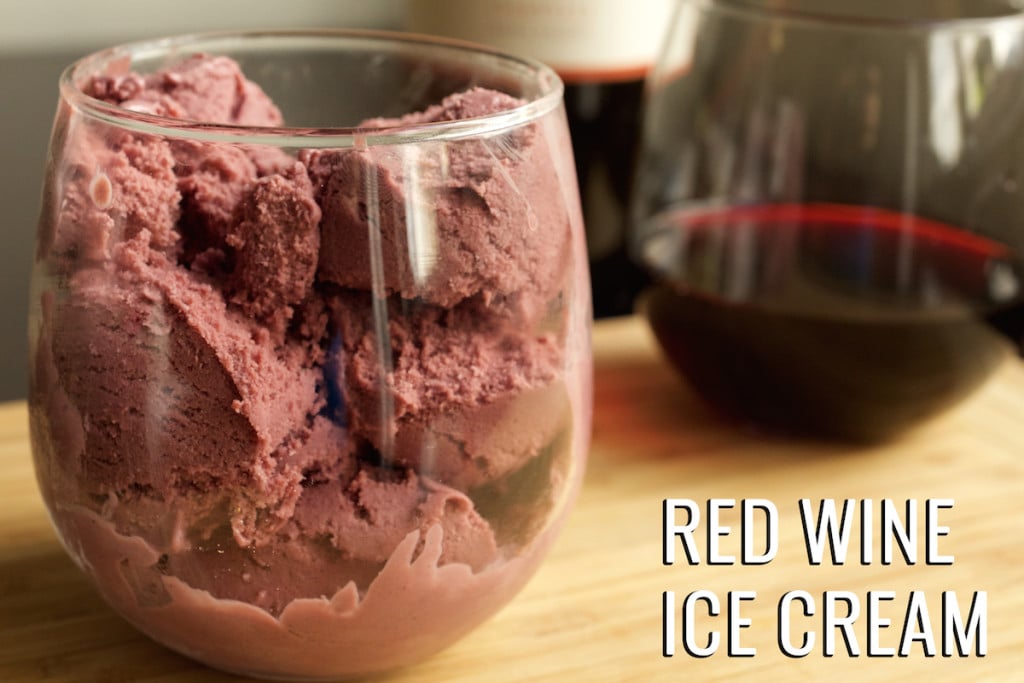 Jesus may have turned water into wine, but I turned wine into ice cream! I have been wanting to make my own wine ice cream since they first time I heard of it. I finally got around to doing it and was not disappointed!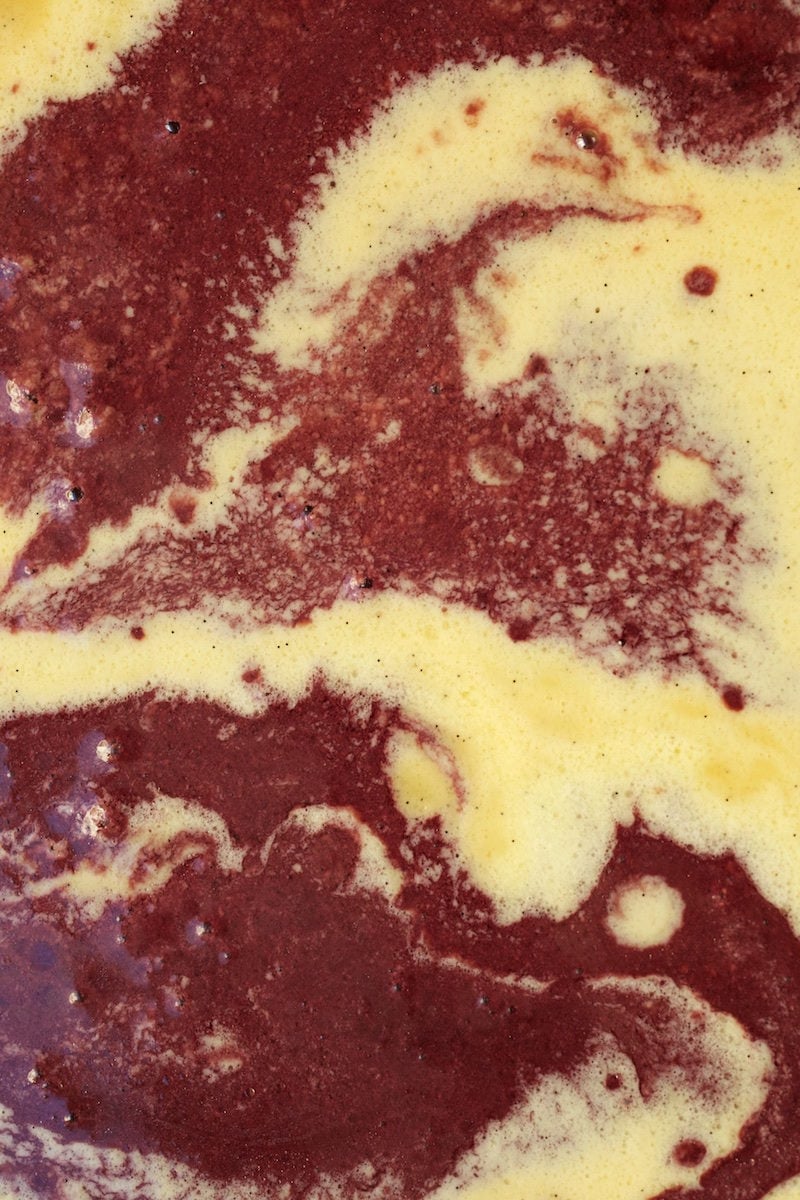 I used a Merlot and a vanilla bean for flavoring. The ice cream is creamy and sweet and first, but then you get the tang from the wine.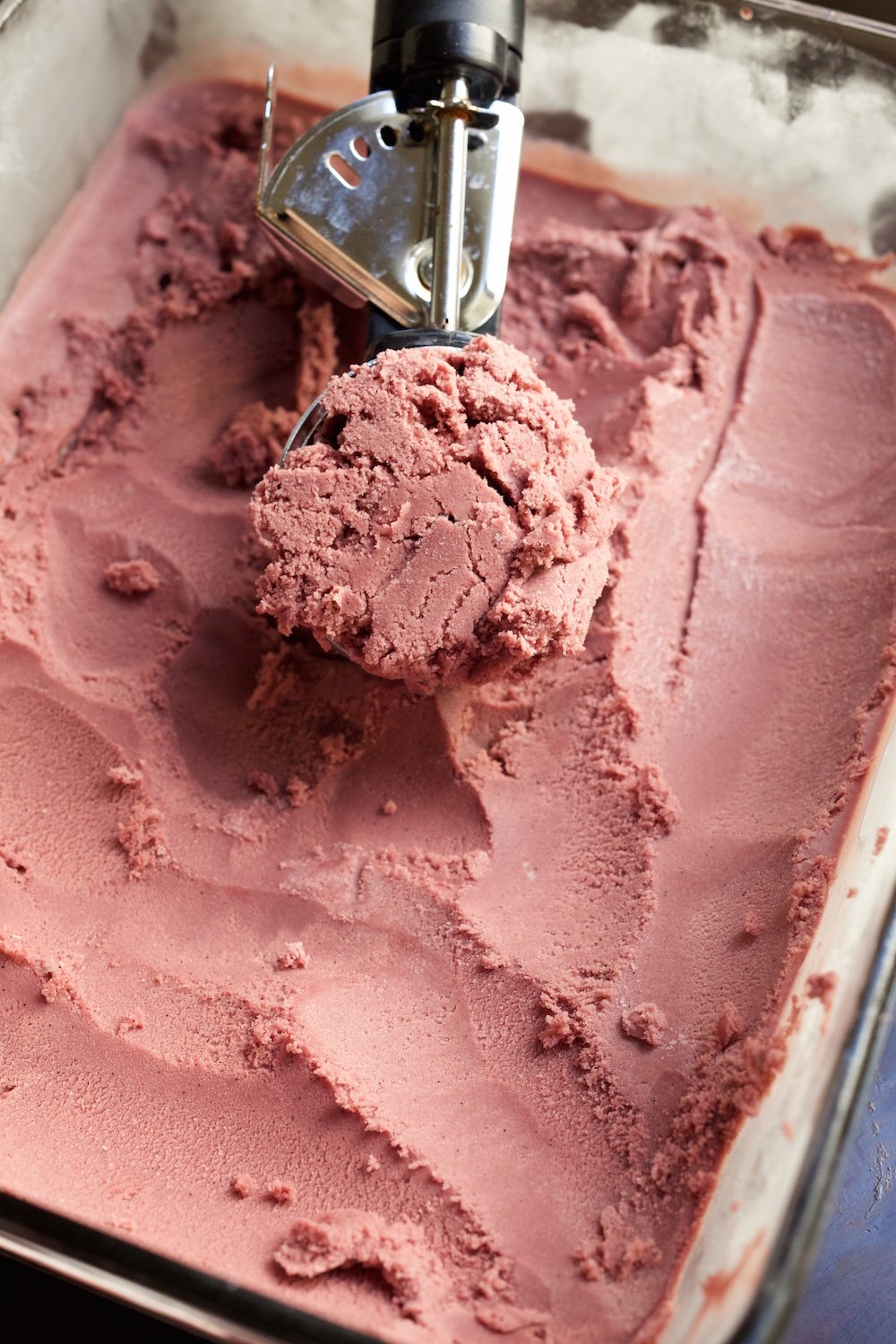 I really enjoyed it and have several ideas for variations in the future which will include fruit. This Merlot version would have been great with some fresh blackberries.

Update!: I recently made this same ice cream, but took it to a whole new level with a Wine Ice Cream Sundae. It is topped with vanilla bean whipped cream, spiced red wine syrup, and lavender almonds. Heavenly! I highly recommend making it.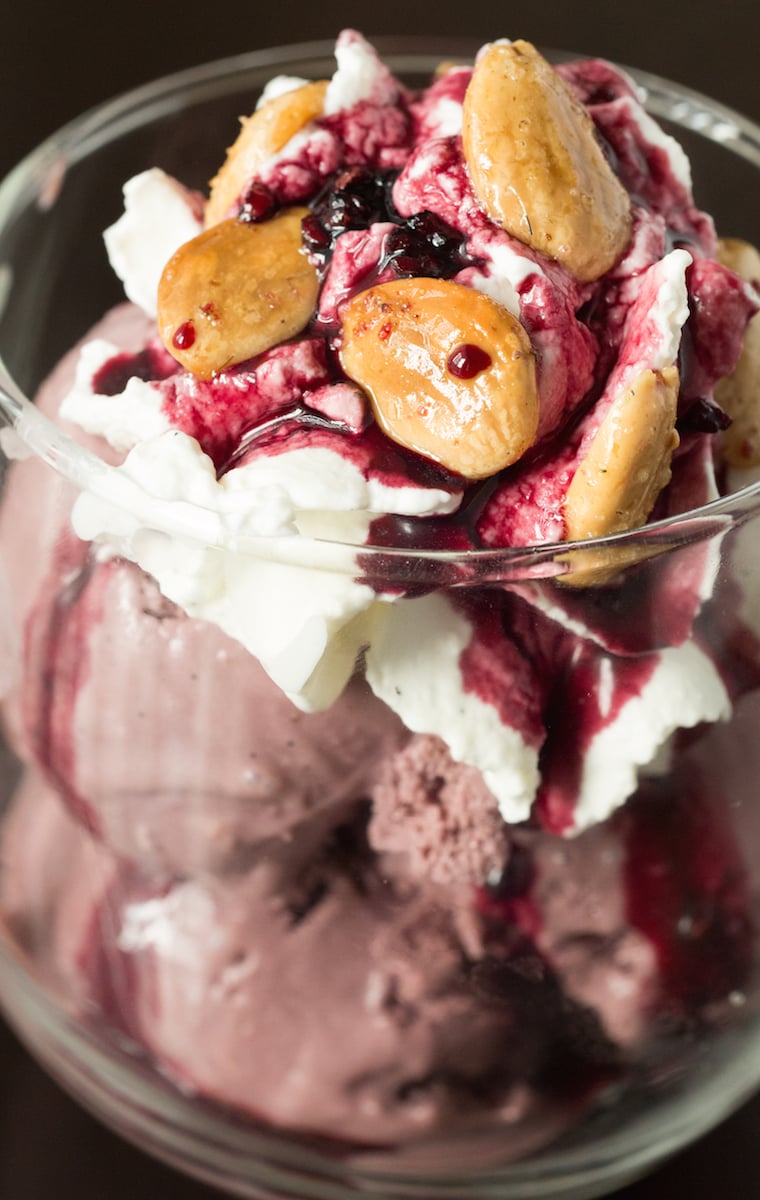 This post contains affiliate links (when you buy we make a little money at no cost to you). See our disclosure for more information.
Print
Red Wine Ice Cream Recipe
This homemade wine ice cream recipe features real vanilla beans, cinnamon, and of course, cream.
Author: Jessica Pinney
Prep Time: 10 minutes
Cook Time: 30 minutes
Total Time: 40 minutes
Yield: 5 1x
Category: Dessert
Cuisine: American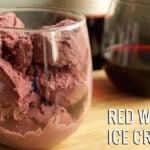 Ingredients
1 bottle of red wine (I used a Merlot)
2/3 cup brown sugar
2 cups heavy whipping cream
1 cup half & half
Instructions
The first step in making our wine ice cream is to reduce the wine down to a syrup-y liquid. Pour your bottle of red wine into a large pot and simmer over low medium heat until it is reduced to one cup of liquid. This took about an hour for me, but it could be sooner, so you should keep an eye on yours. Once it has been reduced, set aside.
In a medium pot, whisk together the brown sugar, and whipping cream. Cut your vanilla bean in half and scrape out that beautiful vanilla caviar into the pot. Add the bean pod to the pot as well.
Stir constantly while cooking over medium heat until it begins to steam, but before it boils.
Beat your egg yolks with a fork or with a mixer until they are light colored. Remove the vanilla bean pod from the cream and slowly add the cream into the egg yolks. It is important to add the cream to the eggs very slowly so that they do not curdle.
Once you have successfully added the cream to the eggs, pour the mixture back into the pot and cook over medium heat until it thickens and turns in to a custard. If it sticks to the back of a wooden spoon, it is done. Remove from it from heat.
Pour the mixture through a strainer and into a large bowl. Stir in the half and half and the reduced wine.
Chill the mixture in the fridge for an hour or two until cold. Add to your ice cream maker (I use this one
) and freeze according to directions. (For me this is about 30 minutes). If it is too soft for your liking, stick in the freezer for a few more hours.
Then sit back and serve yourself a glass of Red Wine Ice Cream alongside a glass of red wine!