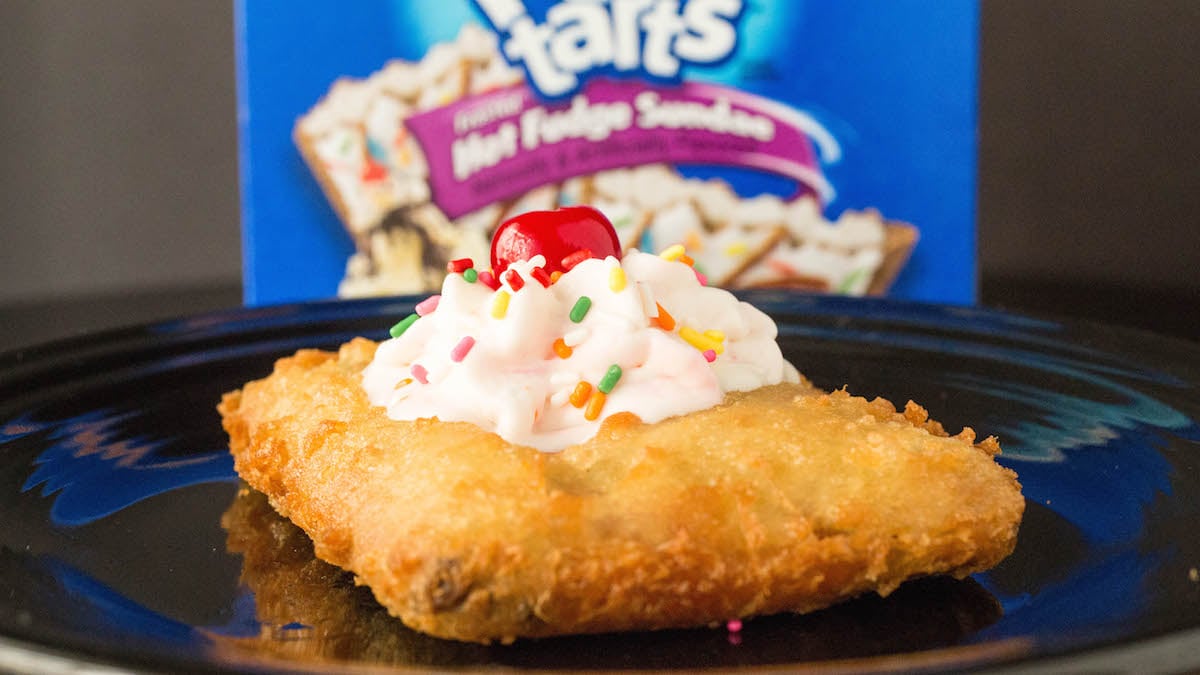 Deep fried Pop Tarts. Mmm….I'll never forget my first time…..
There's a wonderful little bar in Los Angeles called Beer Belly. I was actually introduced to it by my mother (she saw it on Food Network).
She said "Have you been to this place in LA that does duck french dips and fried pop tarts?"
Me: What magical place are you talking about?? Never heard of it but now I'm going for dinner!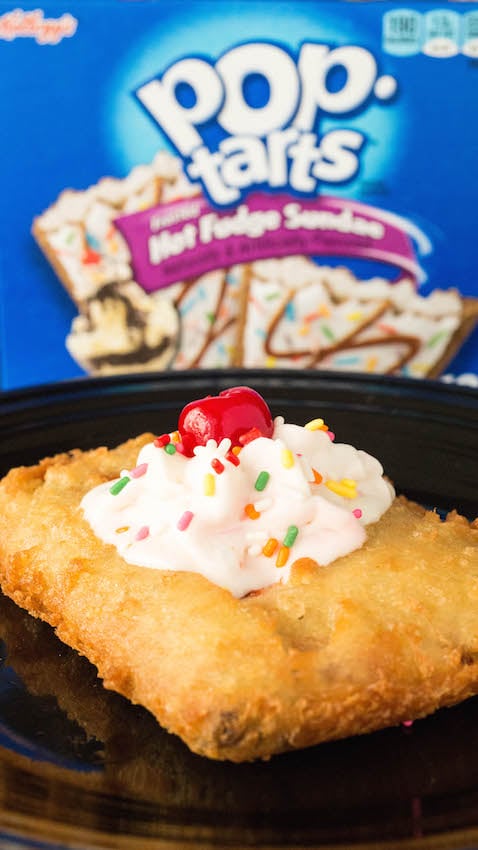 One bite of the deep fried Pop Tart and I was HOOKED!
Now, whenever myself or a friend needs a "therapy session", we head over to Beer Belly and hash things out over that glorious fried Pop-Tart. It never fails to solve life's problems!
The thing is, Beer Belly is all the way on the other side of Los Angeles. Sometimes I need a fried Pop Tart but am too lazy to drive that far.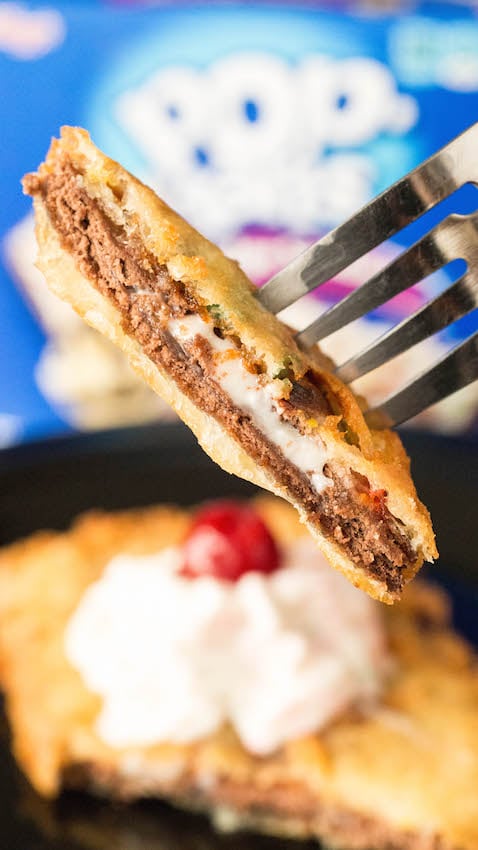 I began searching on the internet for a deep fried pop tart recipe and couldn't find anything. Just videos from state fairs. Whaaat?!?
I'm going to give the people what they need. Here is my simple recipe for how to make your own deep fried Pop-Tart at home.
I have done the very difficult and treacherous research of frying nearly every flavor of Pop-Tarts to find out which one is the best. The Hot Fudge Sundae and S'mores are our favorites. The Chocolate Chip Cookie Dough Pop Tart was runner-up.
This post contains affiliate links (when you buy we make a little money at no cost to you). See our disclosure for more information.
Print
Deep Fried Pop Tarts Recipe
Pop-Tarts are dipped in pancake batter then deep fried to gooey-perfection to make the ultimate dessert.
Author: Jessica Pinney
Prep Time: 10 mins
Cook Time: 4 mins
Total Time: 14 mins
Yield: 2 1x
Category: Dessert
Cuisine: American
Ingredients
Optional Toppings
Whipped Cream
Sprinkles
Maraschino Cherries
Instructions
Whisk Bisquick, milk, egg, and sugar together in a medium sized bowl.
Dip & coat Pop Tart in the batter.
Place battered Pop Tart in a deep fryer preheated to 375 degrees, or a cast iron skillet with oil that is 375 degrees.
Fry Pop Tart 1-2 minutes each side, until golden brown.
Remove from fryer and set on a paper towel lined plate to remove excess grease.
Top with whatever your heart desires! (Whipped cream, sprinkles, cherries, ice cream, hot fudge, etc)
Serve immediately.