This layered shot tastes just like pineapple upside-down cake! Pineapple juice, vodka, and grenadine help recreate the classic dessert's flavor.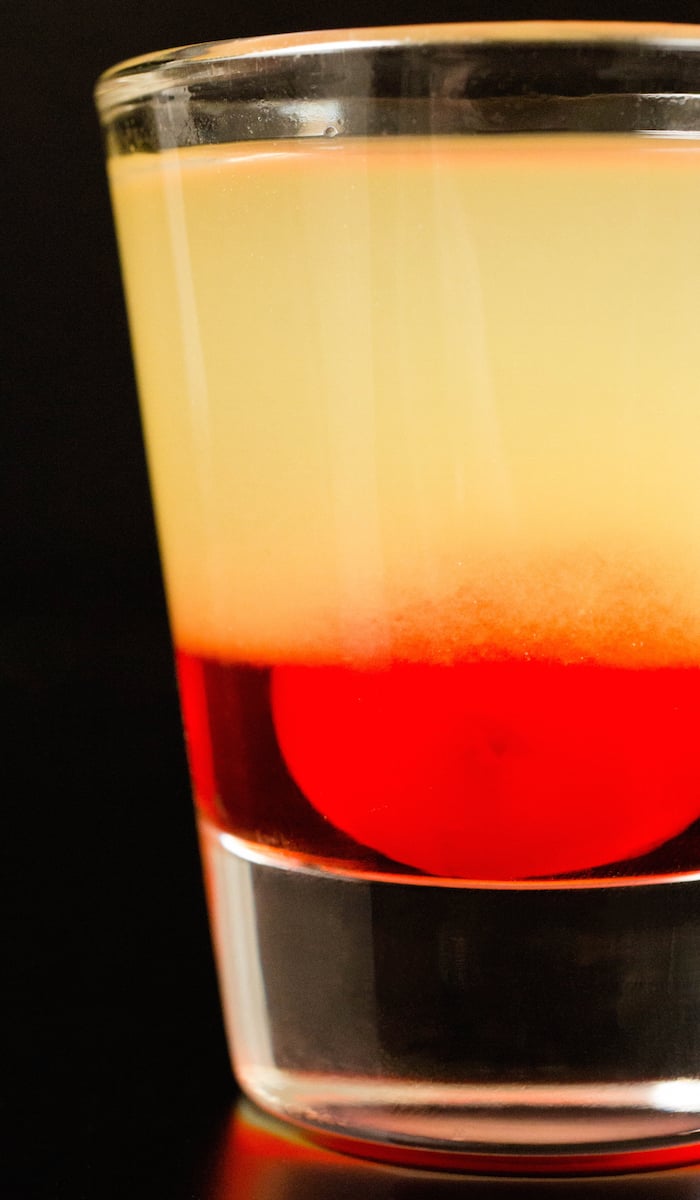 Pineapple upside-down cake is one of my favorite desserts, so the idea of recreating it in a shot was too tempting for me to pass up!
Just like the cake, I layered the liquids so that the cherry is on the bottom and the pineapple on the top. Layering the shot is a fun party trick that people always seem to be "wow'd" by. It's very easy to do, but if you're in a hurry it tastes the same when you don't layer it.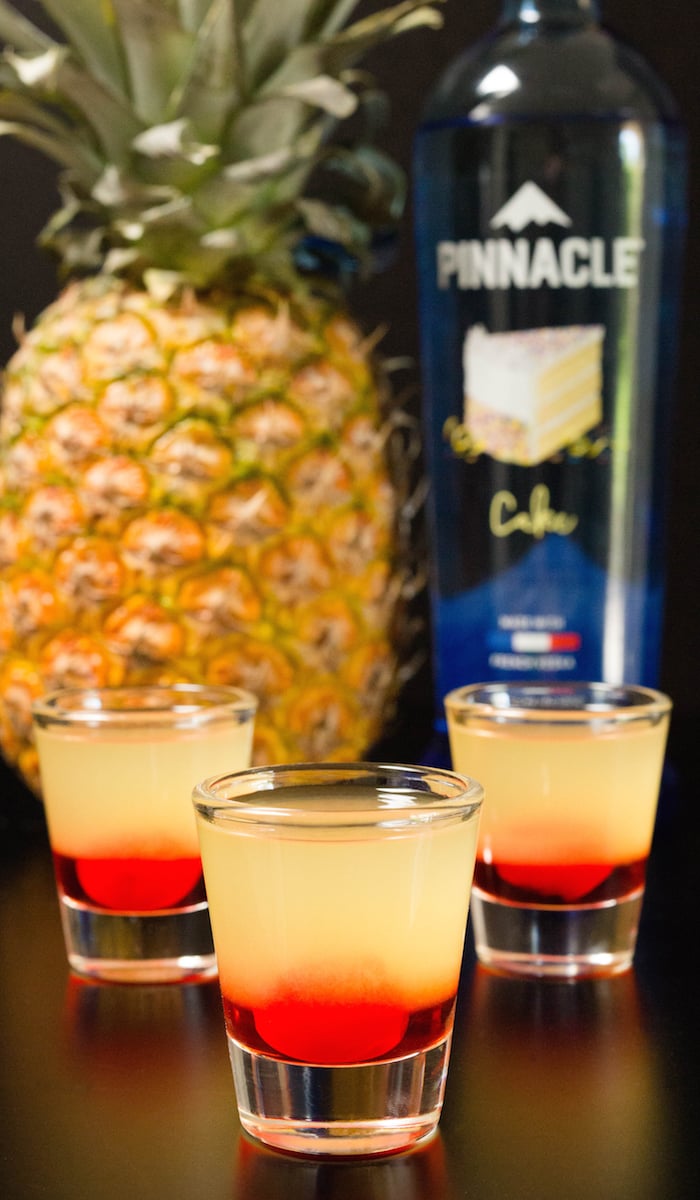 Ingredients
Cake Vodka – Using cake vodka to recreate cake flavor in a shot just makes sense. Vanilla vodka and whipped cream vodka are both good choices for a substitute.
Pineapple Juice – Canned pineapple juice is ideal to use. I keep my bar stocked with these small cans.
Grenadine – This shot gets its cherry flavor from the grenadine or maraschino cherry "juice". You can use some from a jar of cherries or buy it by the bottle.
Maraschino Cherry – You can leave the cherry out if you'd like, but it's fun and adds a lot to the shot aesthetically.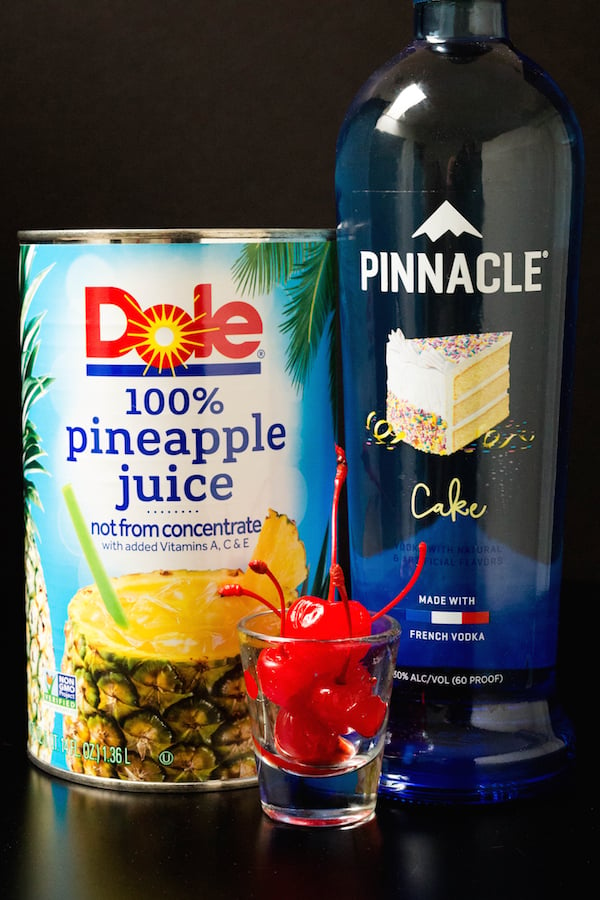 Recipe Tips
To layer the shot you need to pour the pineapple juice really slowly on top of the grenadine. Using a cocktail spoon with a hammer to break the tension helps, but is not necessary.
Add ice to the cocktail shaker with the pineapple juice and vodka to chill the shot.
More Shot Recipes
Print
Pineapple Upside Down Cake Shot
This vodka shot tastes exactly like the classic pineapple upside-down cake dessert. 
Author: Jessica Pinney
Prep Time: 5 minutes
Total Time: 5 minutes
Yield: 5 1x
Category: Shots
Cuisine: American
Ingredients
5 Maraschino Cherries
1.5 oz Grenadine
2 oz Pineapple Juice
3 oz Cake Vodka
Instructions
Prepare 5 shot glasses. Add one stemless maraschino cherry to the bottom of each. Distribute the grenadine evenly among the 5 shot glasses.
Add the pineapple juice and cake vodka to a cocktail shaker with ice. Shake to combine, then strain and very slowly pour into each of the shot glasses. (It helps to use one of these to separate the layers.)
Serve immediately.