A layered shot that tastes like Snickers! Three liqueurs come together to recreate the flavors of the classic candy bar.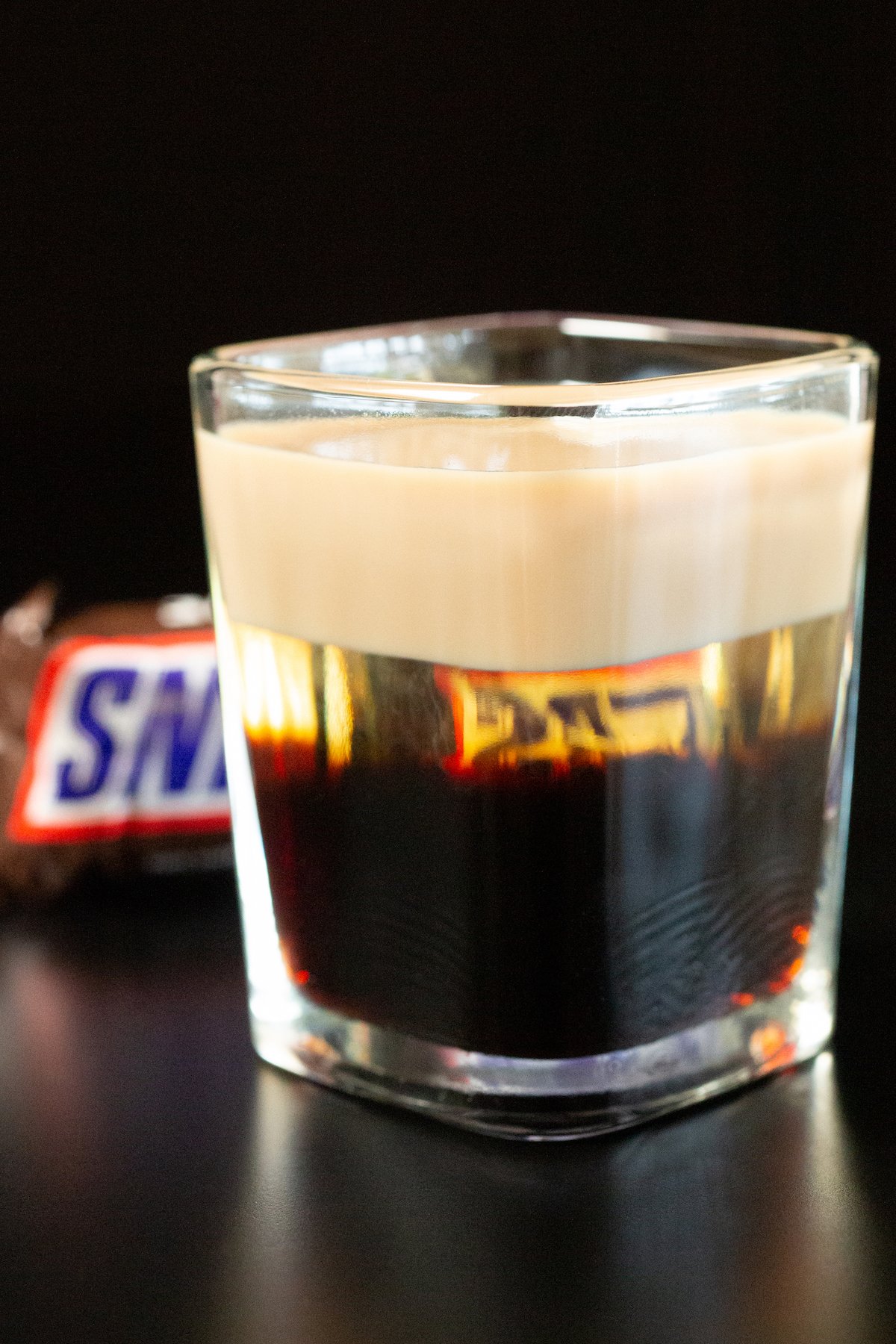 If you're a fan of dessert cocktails and shooters, you're going to want to try this ASAP!
It's a layered shot that has all the flavors of a Snicker's candy bar – chocolate, nuts, and creamy nougat. While it doesn't taste exactly like the famous candy bar, it is certainly reminiscent of it.
It's perfect to have with dessert or as a nightcap. I like to serve it at Halloween parties, along with caramel apple shots.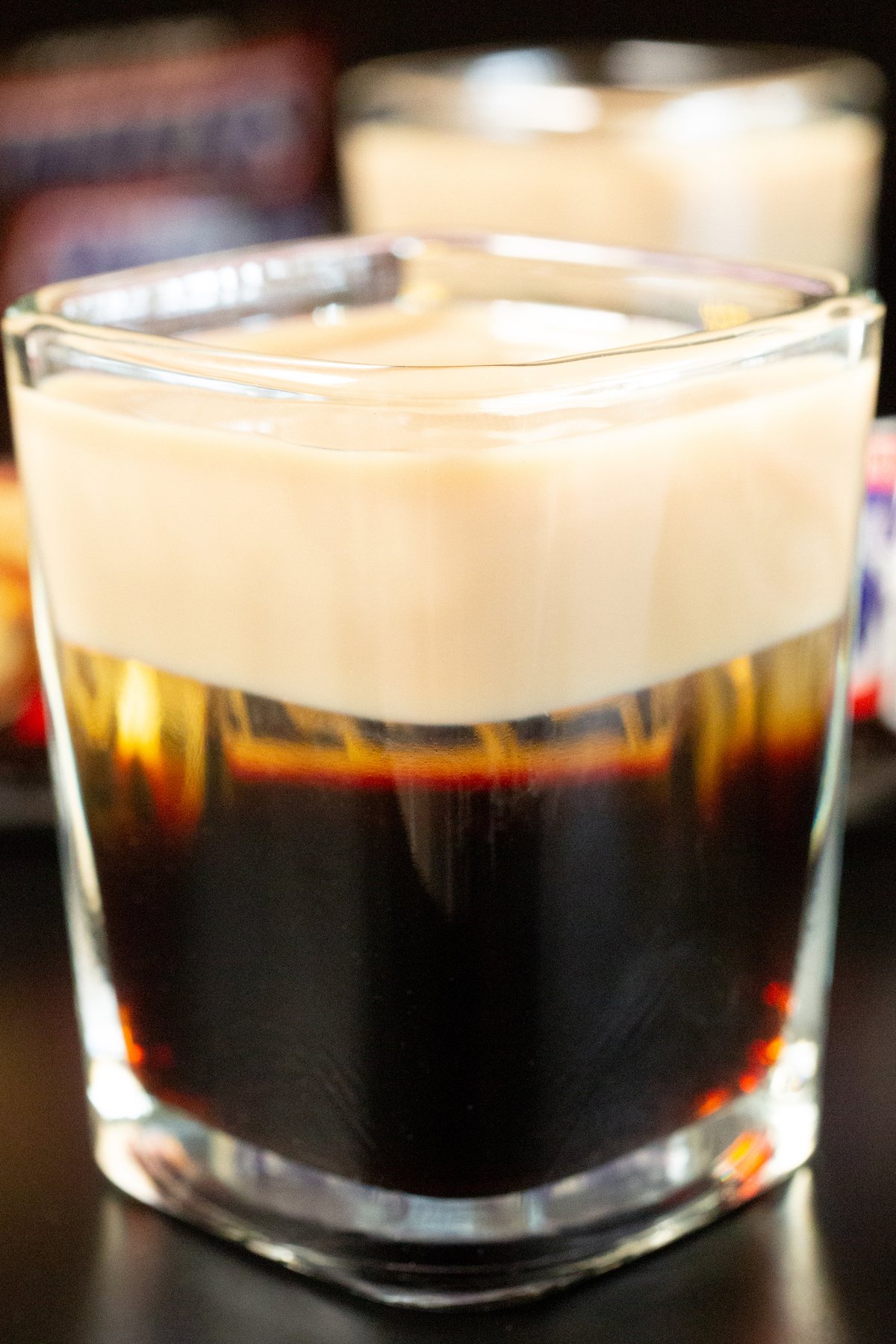 If you're looking for more candy and dessert type shots, I recommend trying this layered Neapolitan shot or these simple tootsie roll shots.
Ingredients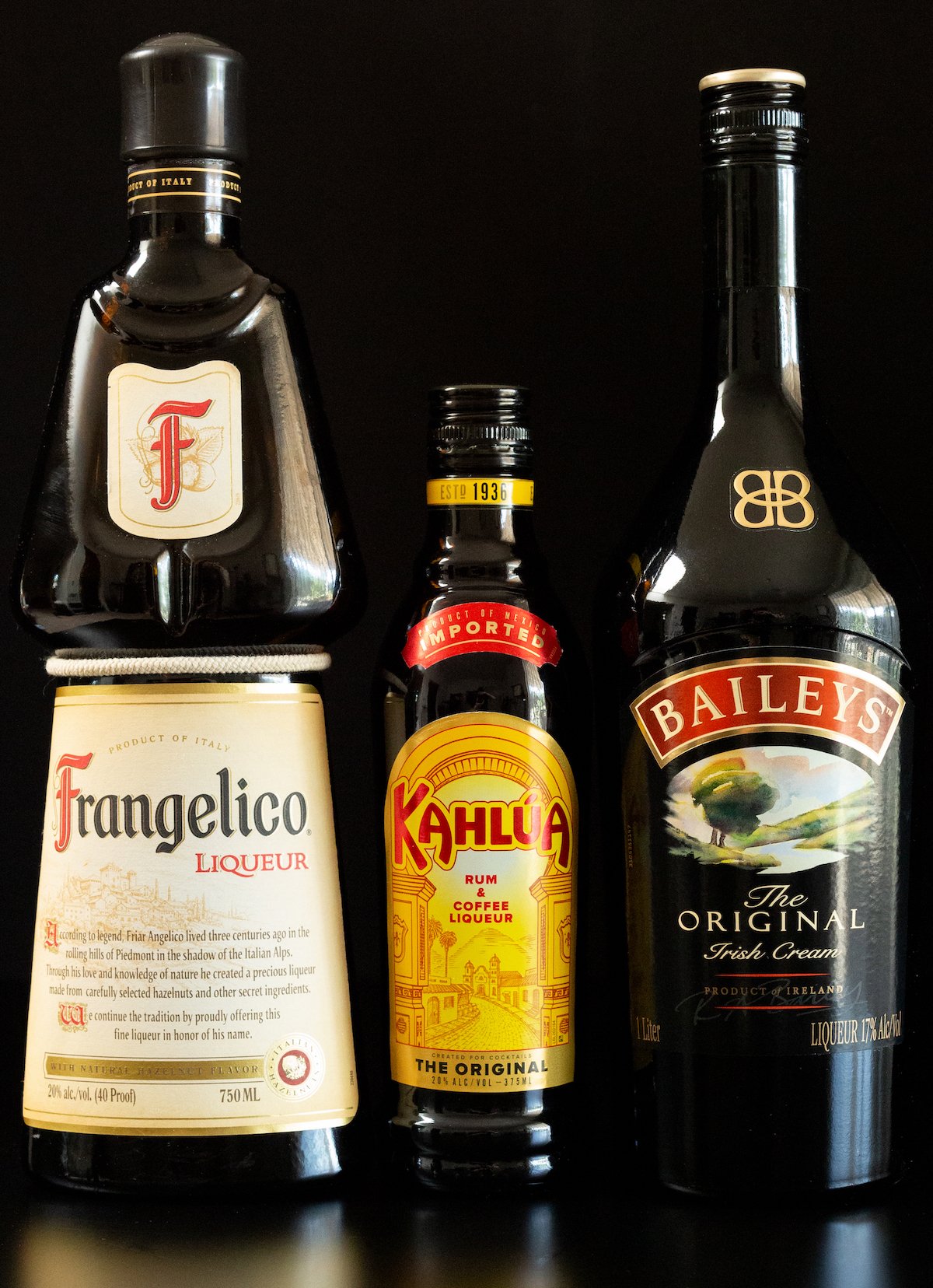 Baileys – Irish cream brings the creaminess of nougat to this shot.
Frangelico– This hazelnut liqueur replicates the nut flavor of a snickers bar.
Kahlua – The chocolate notes of Kahlua really come through in this shot.
How To Make
Fill a shot glass 1/3 of the way full with Kahlua.
Slowly pour hazelnut liqueur over the back of a bar spoon to layer it.
Layer the Bailey's by repeating step 2.
This post contains affiliate links (when you buy we make a little money at no cost to you). See our disclosure for more information.
Variations
The most common variation I see with the Snickers shot is substituting the hazelnut liqueur for Screwball peanut butter whiskey. Since the candy bar is filled with peanuts, I think this is a great sub.
Tips
Dip the rim of your shot glass in chocolate sauce and crushed peanuts for a flavorful rim.
If you don't want to layer the shot, you can simply shake all the ingredients together in a cocktail shaker.
Print
Snickers Shot
A shot of alcohol that tastes like a Snickers candy bar.
Author: Jessica Pinney
Prep Time: 2 minutes
Total Time: 2 minutes
Yield: 1
Category: Shots
Cuisine: American
Ingredients
.5 oz Kahlua
.5 oz Hazelnut Liqueur
.5 oz Baileys
Instructions
Add Kahlua to the bottom of a shot glass.
Next, slowly pour the hazelnut liqueur over the back of a bar spoon to create the second layer.
Repeat with the Bailey's to make the top layer.
Enjoy, cheers!