These potent Polyjuice Potion Shots inspired by Harry Potter are perfect for your Halloween party!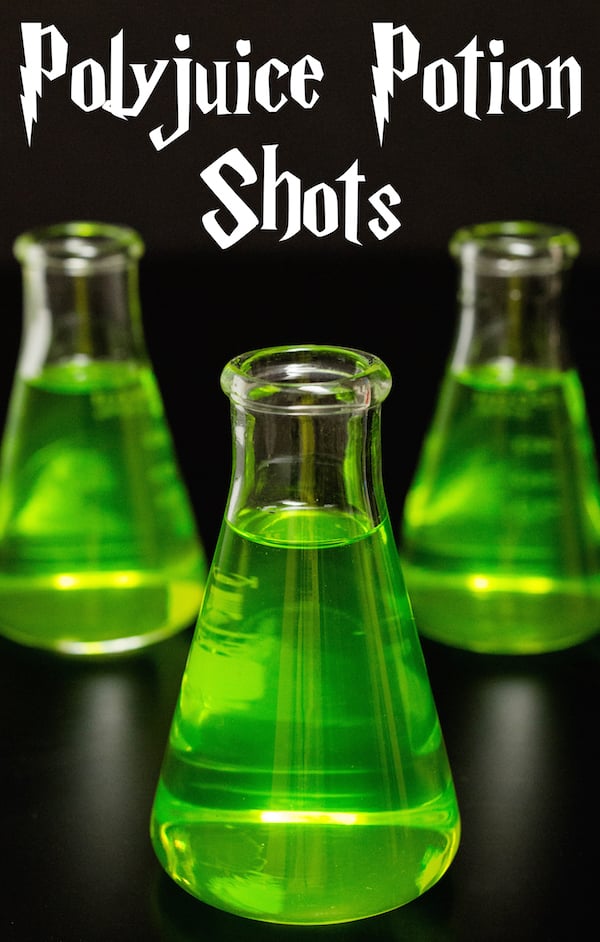 Like many people my age, Harry Potter is very near and dear to my heart. I like to do a marathon of the movies every October. Of course, this means I need themed drinks and snacks.
This year, I made two shots inspired by drinks from the Harry Potter world. First up are these Polyjuice Potion shots. Not only are they a perfectly seasonal green color, they also taste super delicious!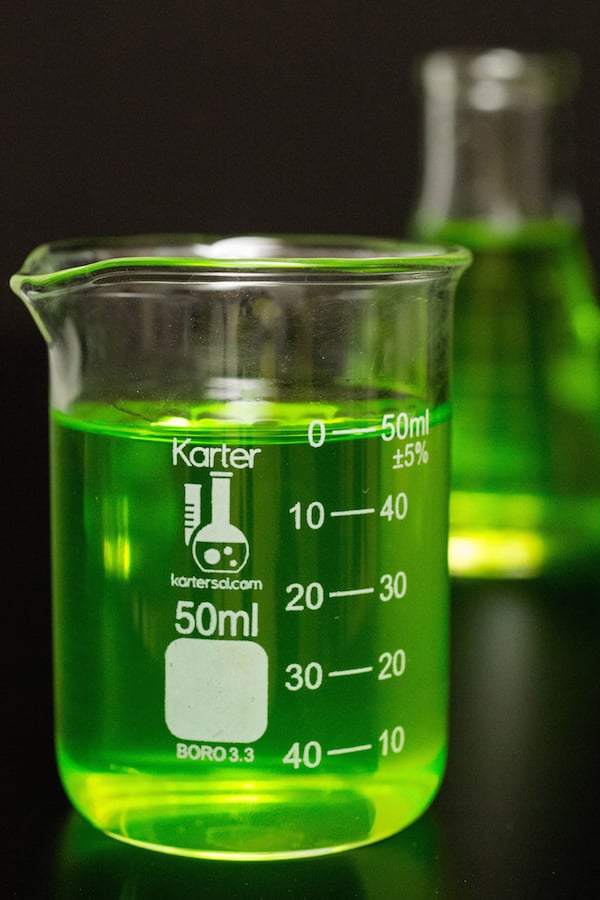 To make them extra cute, serve them in these mini beaker shot glasses.
This post contains affiliate links (when you buy we make a little money at no cost to you). See our disclosure for more information.
You may remember Polyjuice Potion from the books. It allows the person who drinks it to assume the form of someone else. The effects last anywhere from ten minutes to twelve hours, depending on how well it is brewed.
It is said that Polyjuice potion is very complicated and time-consuming to brew. There are two main parts to making the potion, as well as several individual steps in each of those parts and the whole process takes about one month to complete.
Luckily making these Polyjuice Potion shots is a much simpler process that any witch, wizard, or muggle can accomplish.
What's in Polyjuice Potion in Harry Potter?
In the Harry Potter books, the "real" Polyjuice potion is made from:
Fluxweed
Knottgrass
Lacewig Flies
Leeches
Horn of Bicorn
Boomslang Skin
A piece of the person you're turning into
Since I didn't really have any of those items on hand, I thought I'd go in a different direction for the shots.
Polyjuice Potion Shots Ingredients:
Vodka
Midori Melon
Pineapple Juice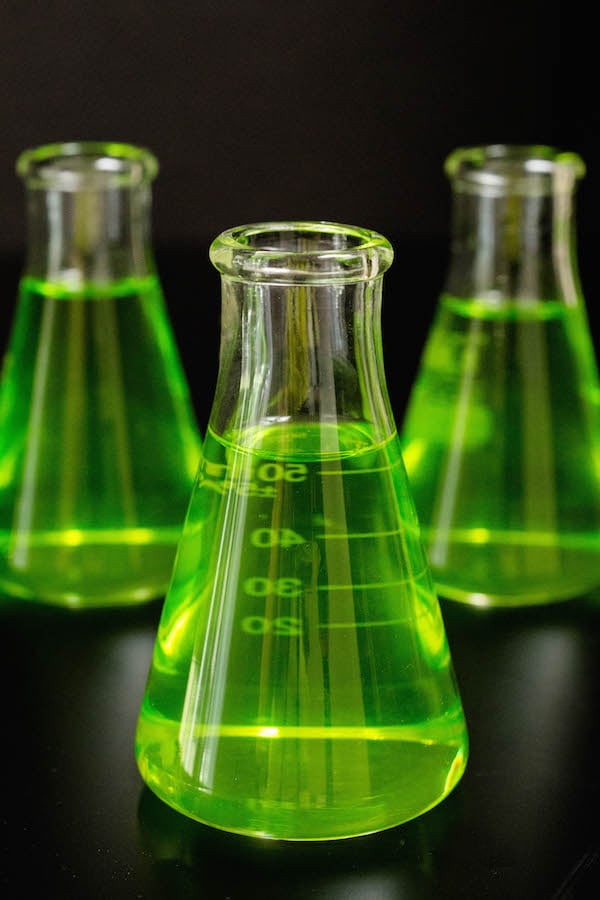 How To Make Polyjuice Potion In Real Life
Simply add the vodka, Midori Melon, and pineapple juice to a large beaker or another container. Mix well to combine, then pour into individual shot glasses.
Print
Polyjuice Potion Shots Recipe
These potent Polyjuice Potion Shots inspired by Harry Potter are perfect for your Halloween party!
Author: Jessica Pinney
Prep Time: 5 minutes
Total Time: 5 minutes
Yield: 10 1x
Category: Drinks
Cuisine: American
Ingredients
200ml Vodka
200ml Midori Melon
100ml Pineapple Juice
Instructions
Add all ingredients to a large beaker or another glass container. Mix well with a spoon.
Pour Polyjuice Potion into individual shots glasses (I used these) and enjoy!