Are you throwing a Halloween party and need a few appetizers to help feed the crowd? We've compiled this list of our favorite seasonally spooky apps. Stuffed cockroaches, puking pumpkins, and plenty of skeleton bones will keep all the ghouls and goblins at your party well-fed.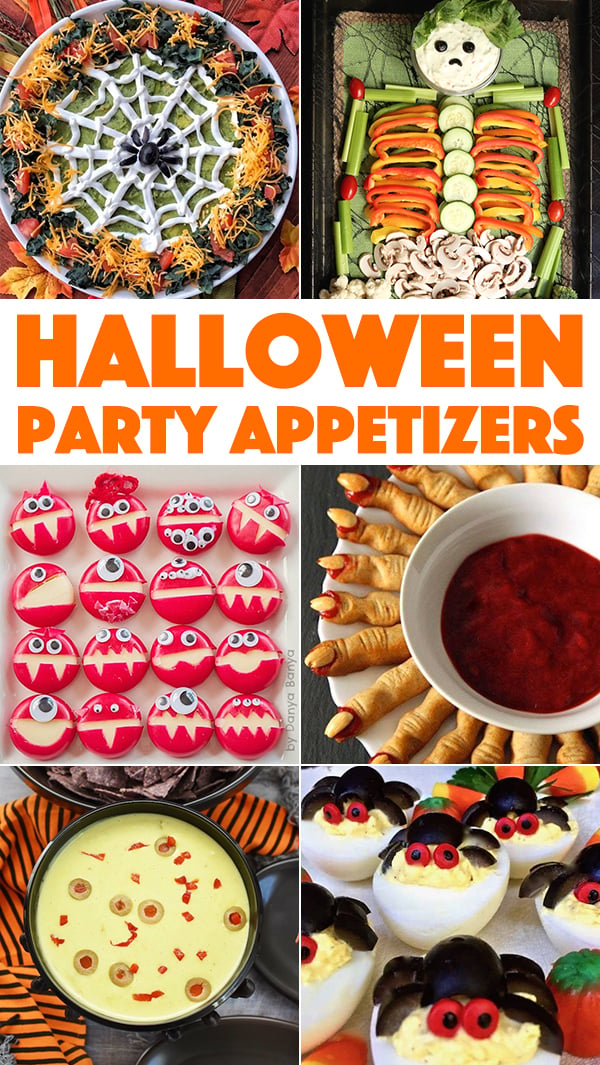 1. Mummified Garlic Bread
This quick and easy Halloween appetizer uses string cheese to "mummify" garlic bread. Perfect for picky eaters.
2. Skeleton Veggie Tray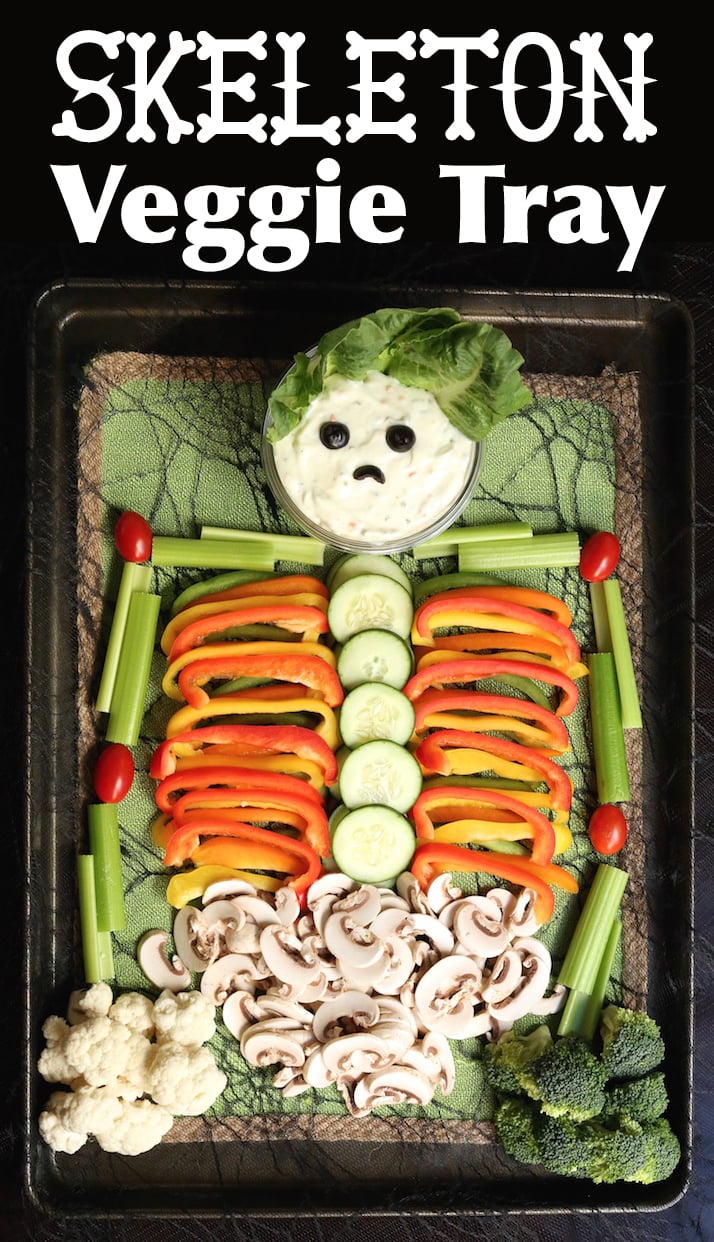 Since Halloween tends to turn into a celebration of candy, it's nice to have healthy things like this skeleton veggie tray to even out the sugar intake.
3. Graveyard Taco Dip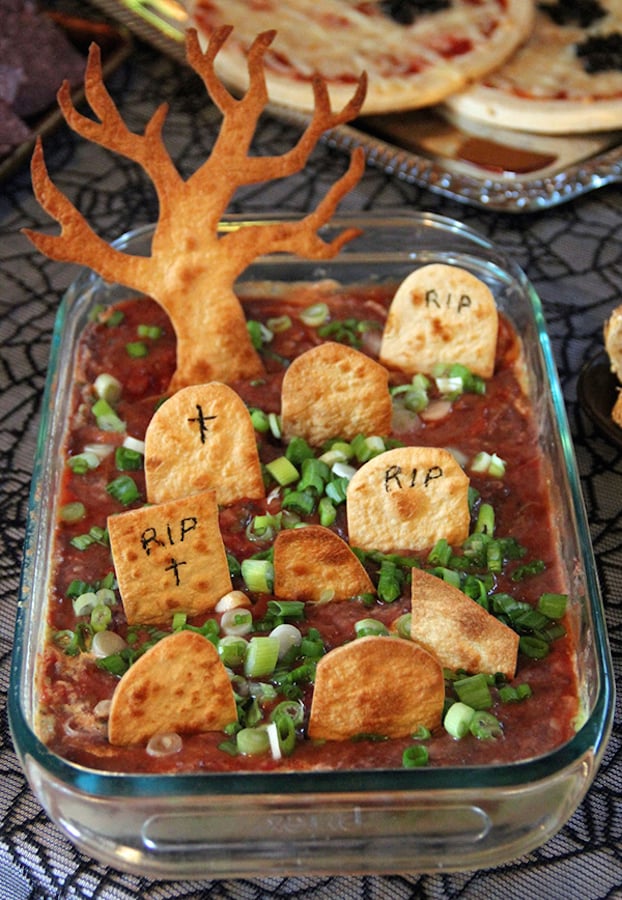 Who knew taco dip could be so spooky? The graveyard tree and tombstones are easily made using baked tortillas.
4. Stuffed "Roaches"
Looking for a unique Halloween appetizer that will gross out your guests? These stuffed dates that look like cockroaches are an excellent choice!
5. Guacamole Puking Pumpkin
Who doesn't want to celebrate Halloween with a guacamole puking pumpkin? This festive appetizer steals the show at every Halloween party.
6. Skeleton Bone Dip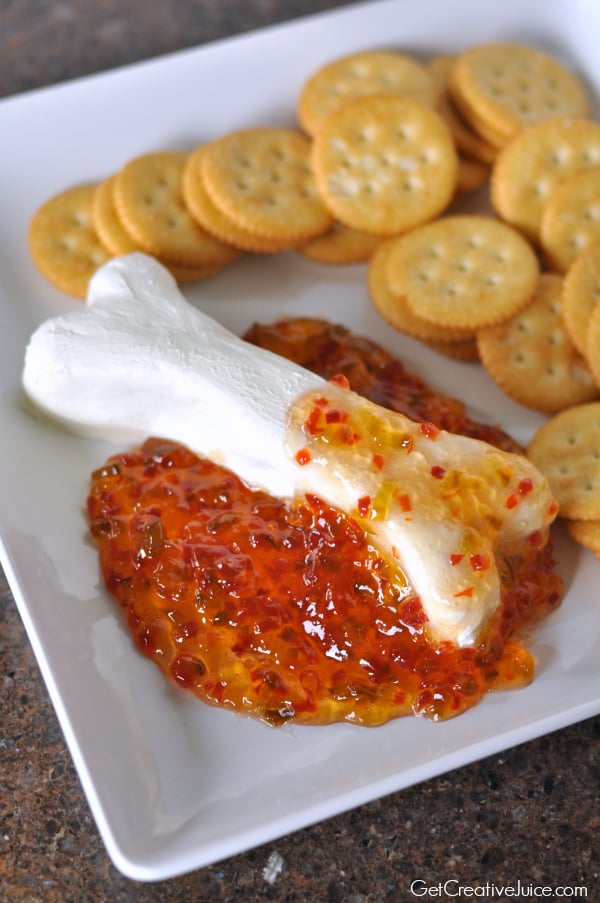 I grew up eating pepper jelly cream cheese at almost every holiday so I love this creative Halloween spin on it! Definitely a great option for a Halloween appetizer when you are short on time.
7. Witch's Broomstick Snacks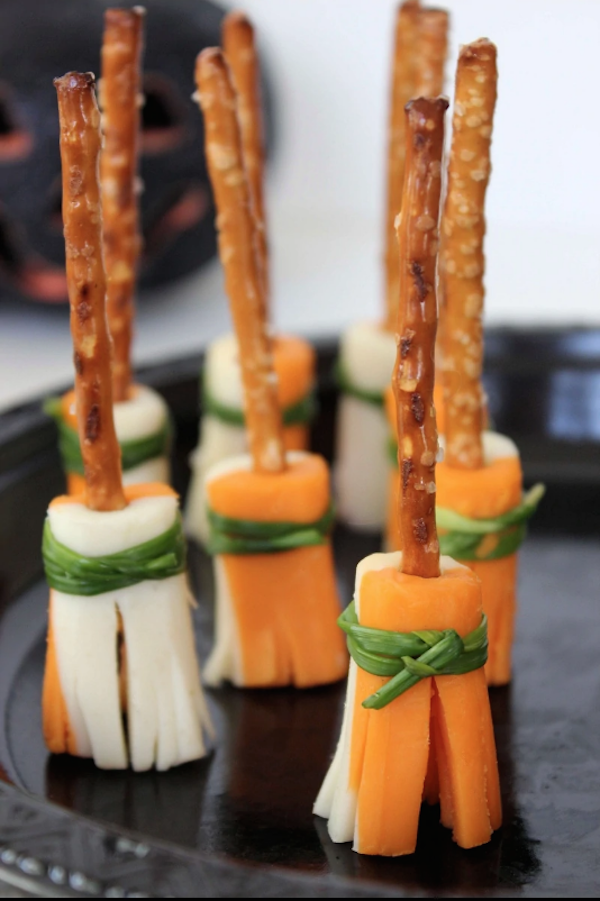 This simple appetizer only uses three ingredients to make broomsticks: pretzel sticks, cheese sticks, and chives. Younger kids love these!
8. Buffalo Meatball Pumpkins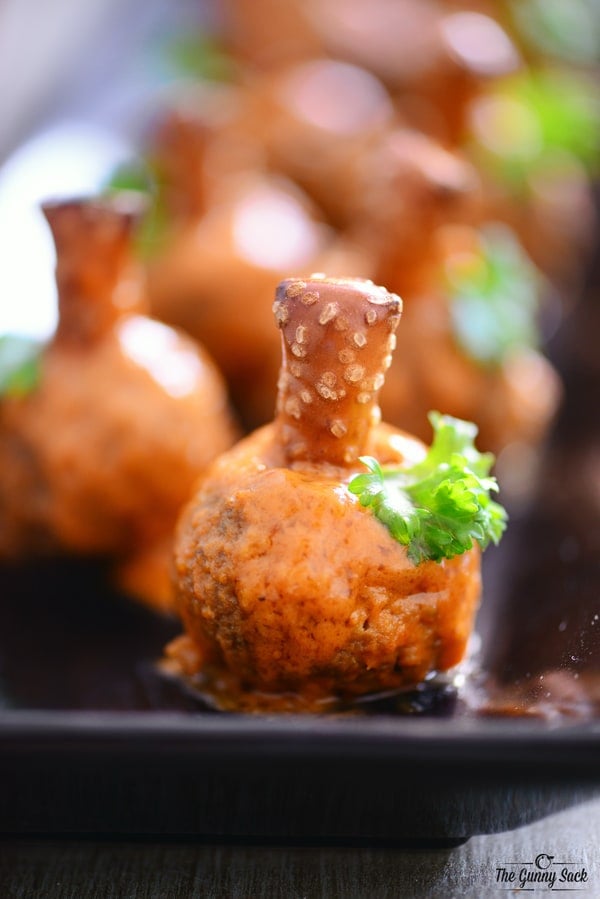 Have you ever seen a meatball so adorable?!? We'd eat a whole patch of these Buffalo Meatball Pumpkins! Make party prep easy by cooking them in the crockpot.
9. It Pennywise Clown Vegetable Tray
Want to bring a truly scary appetizer to a Halloween party? Look no further than this terrifying Pennywise the clown vegetable tray.
Get The Recipe
10. Meatball Mummies
Meatballs are a classic appetizer and this mummified Halloween version is adorably spooky! The little olive eyes are just so cute!
11. Halloween Tortilla Chips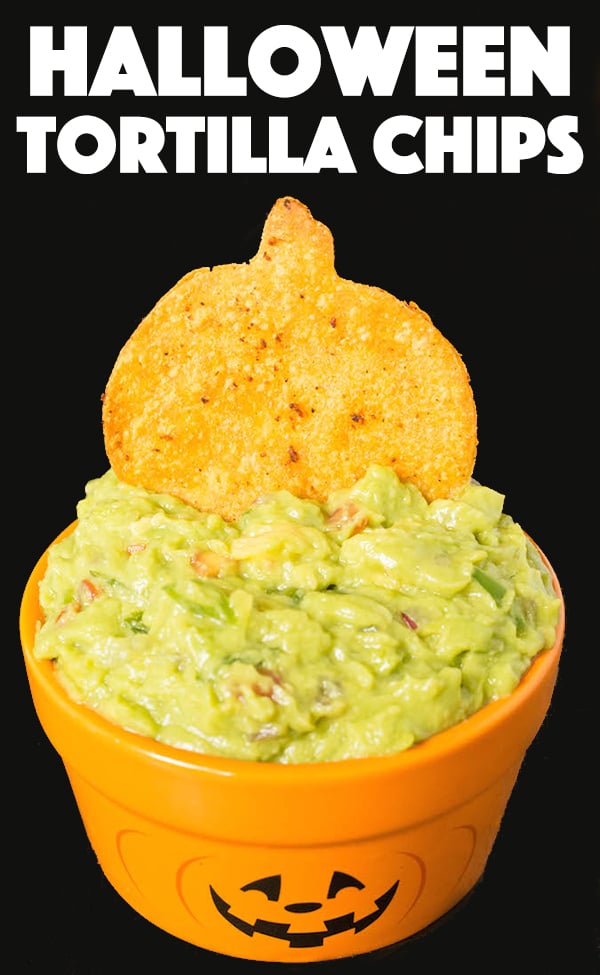 Use cookie cutters to make me these baked Halloween tortilla chips. With three different flavors, they are a crowd-pleaser at any Halloween party!
12. Shrimp Brain Dip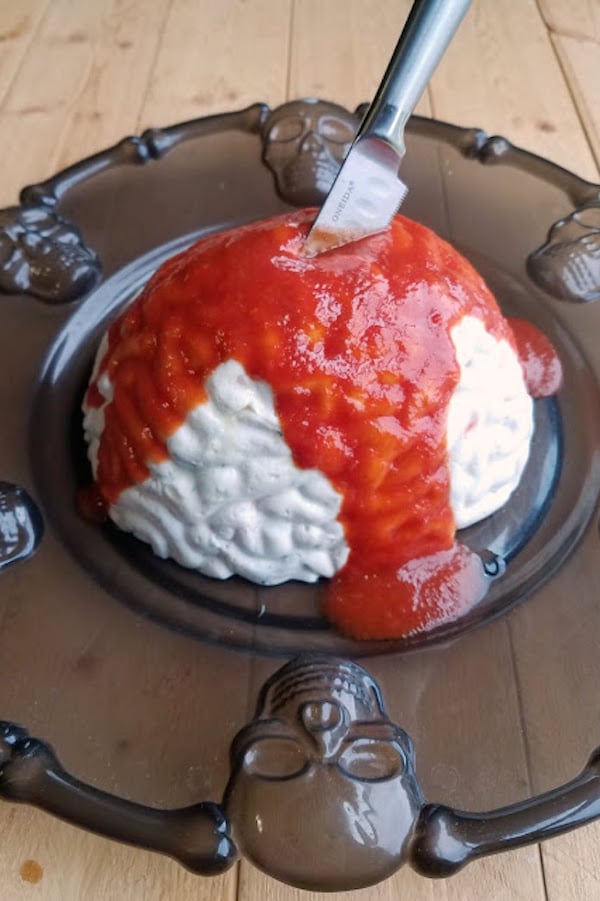 This shrimp dip molded into a brain then topped with "bloody" cocktail sauce is so unique and creative! Simply serve to your guests with crackers and watch them get grossed out!
13. Spooky Chorizo Hand Pies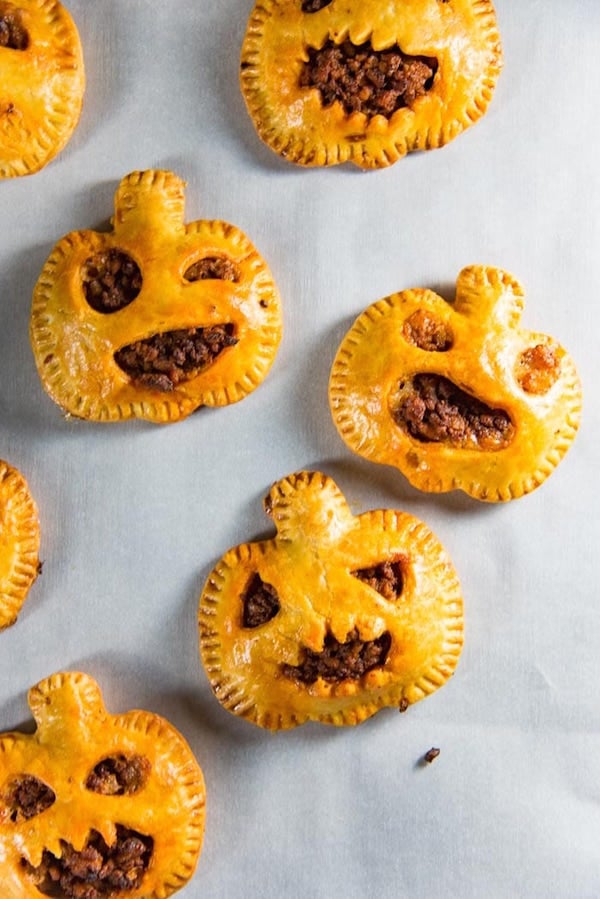 Use empanada dough and chorizo to make these amazing "spooky" hand pies. The two types of cheese inside will please any ghoul or goblin.
14. Sweet & Sour "Bat Wings"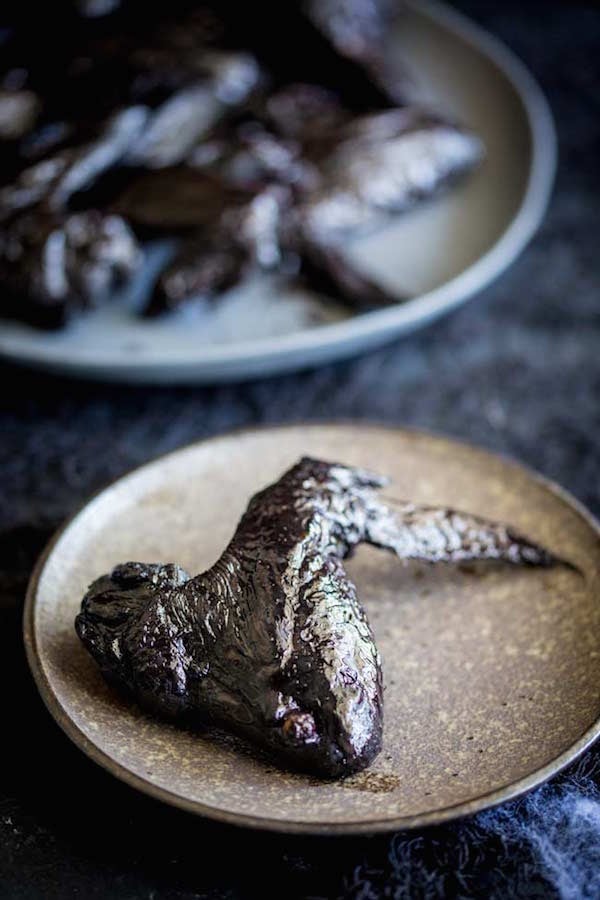 These sweet and sour "bat wings" are marinated then baked in the oven. A little bit of food coloring gives them their freaky look.
15. Monster Halloween Popcorn
You can't have a monster mash without some monster snacks! Make this monster Halloween popcorn ahead of time. You can even let the kids help!
16. Halloween Meat & Cheese Board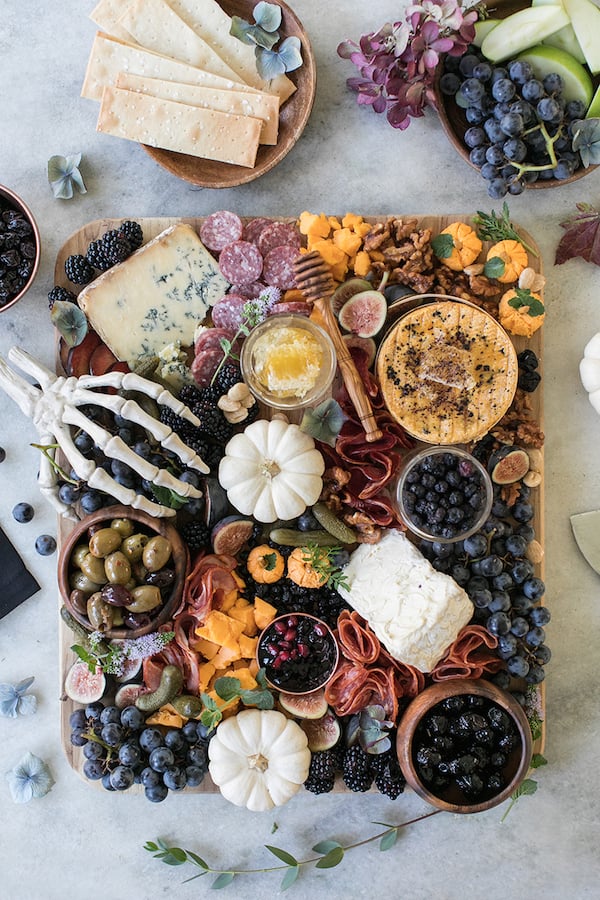 Looking to add a more elegant touch to your Halloween party? Sugar & Charm has you covered with this classy seasonal charcuterie board.
17. Spiderweb Halloween Taco Dip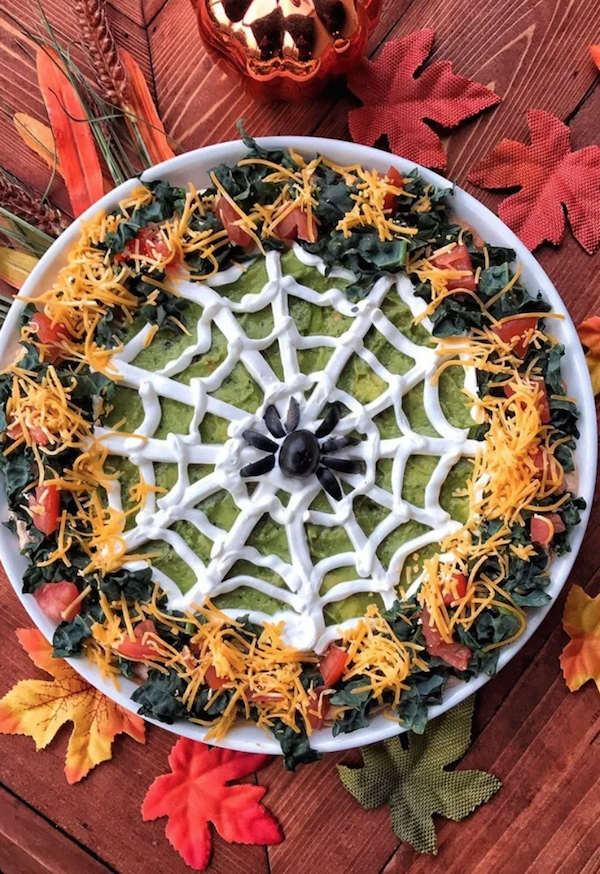 A spooky spider web turns this taco dip into the perfect Halloween appetizer. Serve with veggies to keep it light & healthy.
18. Babybel Cheese Monsters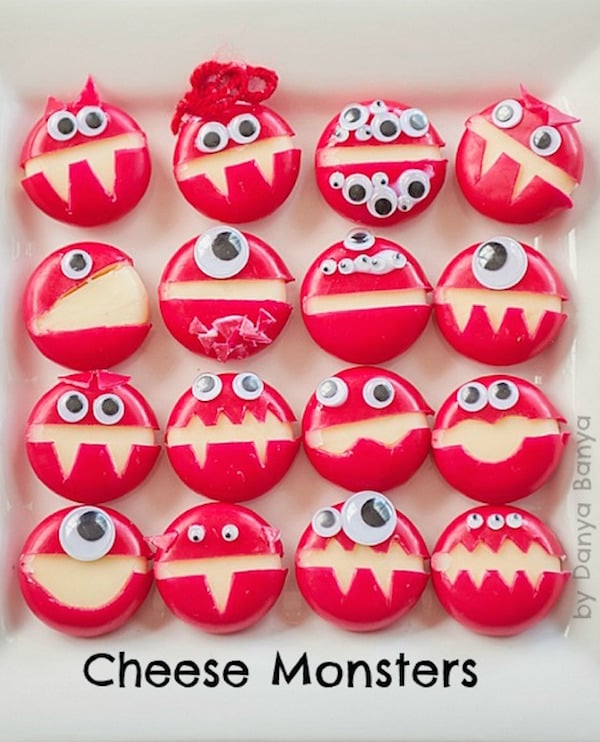 I giggled with joy the first time I saw these little cheese monsters! They're a fun, yummy and healthy party snack without any artificial colors, flavors, or preservatives.
19. Spooky Spinach Dip in Bread Bowl Cauldron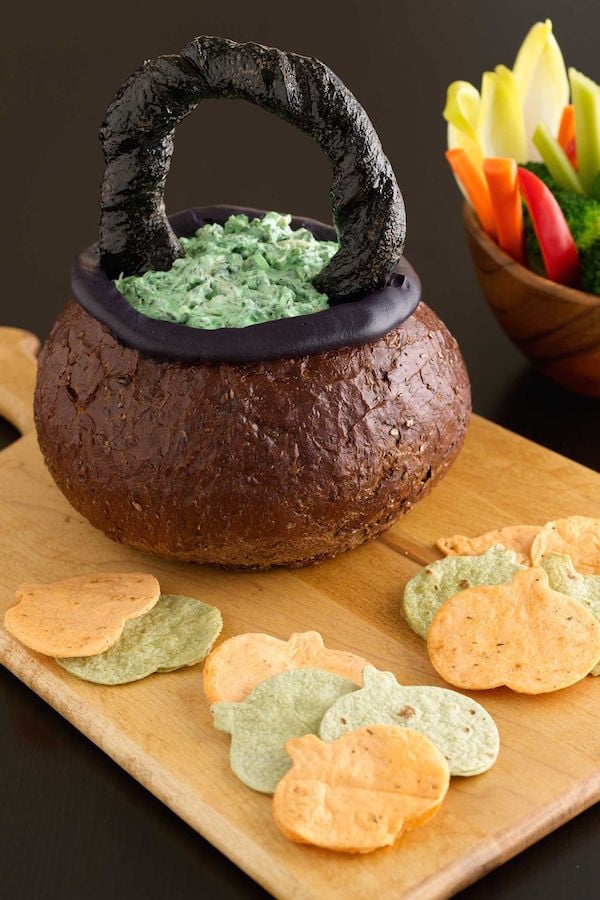 Impress guests with this crafty Halloween appetizer, which cleverly transforms pumpernickel bread, breadsticks, and cream cheese into a basket, then fills it with a super-simple creamy spinach dip.
20. Cheetos Monster
Need an appetizer that's not too scary for the little ones? Make this cute Cheetos monster! Very easy to put together.
21. Witch Calzone Hats
Fill these crescent roll witch hat calzones with your favorite pizza ingredients and watch them get gobbled up at your Halloween party!
22. Tangerine Pumpkins & Ghost Bananas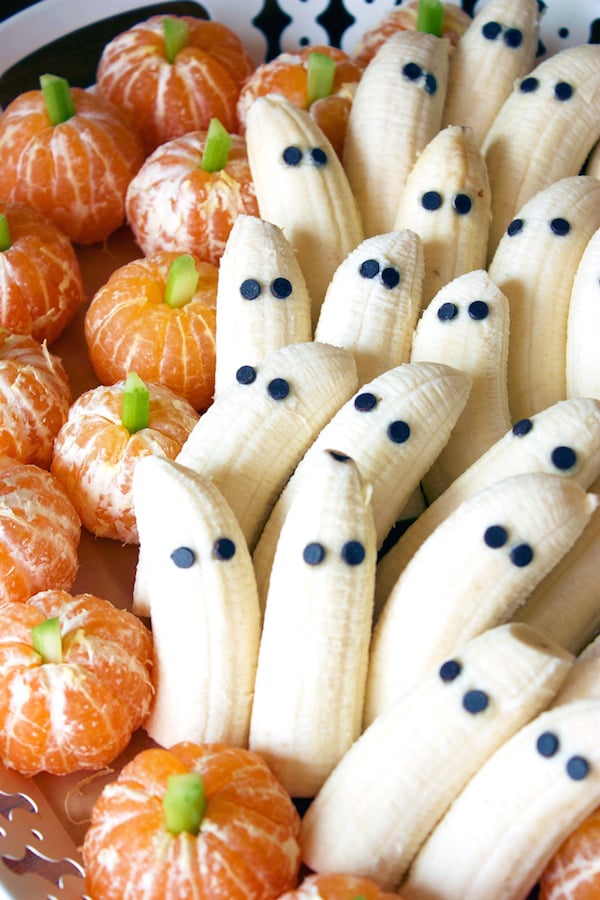 Pumpkin tangerines and ghost bananas are one of the most simple Halloween appetizers you could make. They are a great option to have on the table so that kids can make a healthy choice.
23. Spooky Spider Deviled Eggs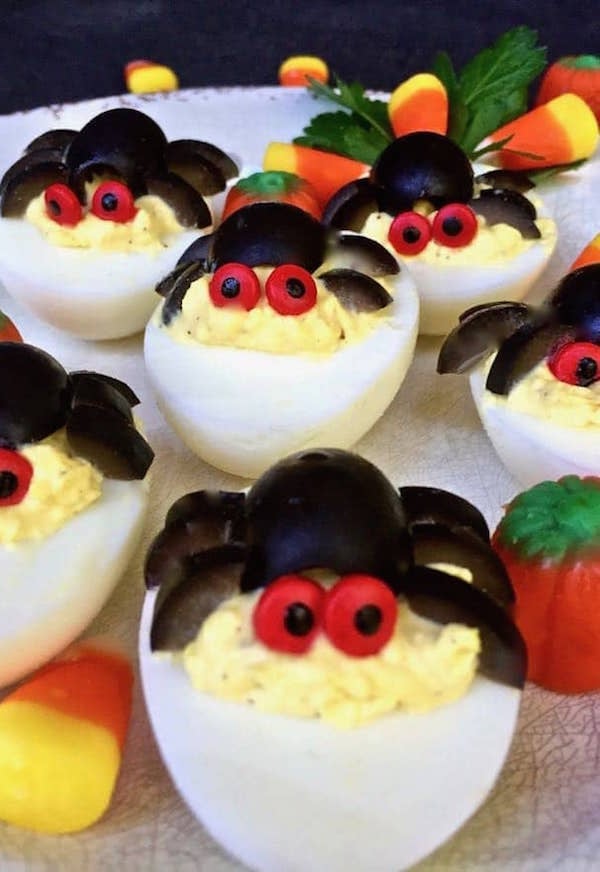 Deviled egg spiders are a cute Halloween appetizer that both kids and adults will love. The candy eyes really help bring them to life!
24. Bloody Witch Fingers
These creepy "witch fingers" are surprisingly healthy! The crispy finger is made with wheat flour and jam is used to attach the bloody almond fingernail.
25. Halloween Chili Con Queso Dip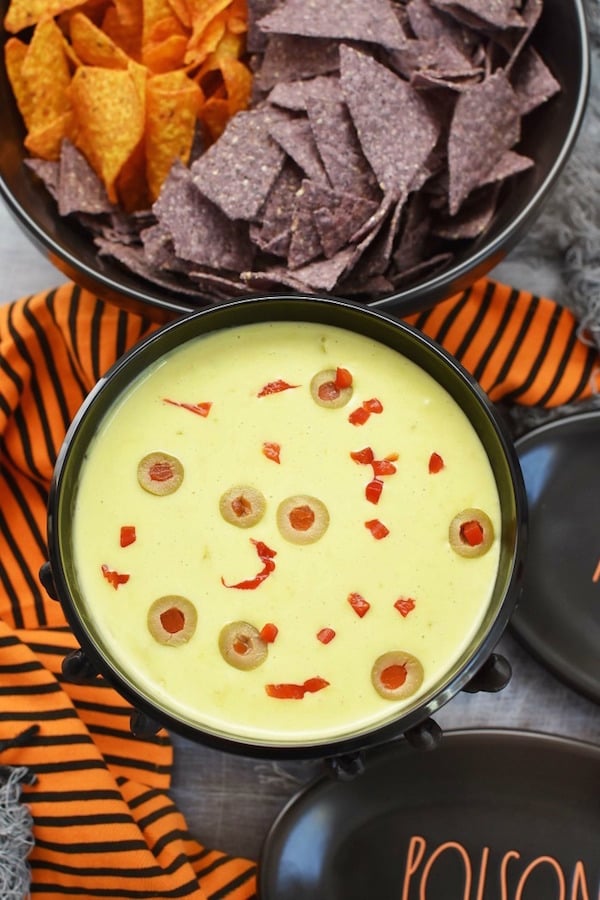 A Halloween cheese dip appetizer can be put together in less than 10 minutes! Serve with orange and black tortilla chips to make it extra festive.