Make the new Starbucks Pineapple Matcha Drink at home with this easy copycat recipe! It's a refreshing spring iced matcha with flavors of coconut, pineapple, and ginger.
We're always looking for new ways to prepare our morning matcha, so we were super excited when we heard about the new Starbucks Pineapple Matcha Drink.
It sounded like a delicious spring escape – matcha mixed with creamy coconut milk and a pineapple ginger syrup…yum! And the fact that it's iced? Perfect! We live in a warm climate and that's how we enjoy most of our matcha drinks.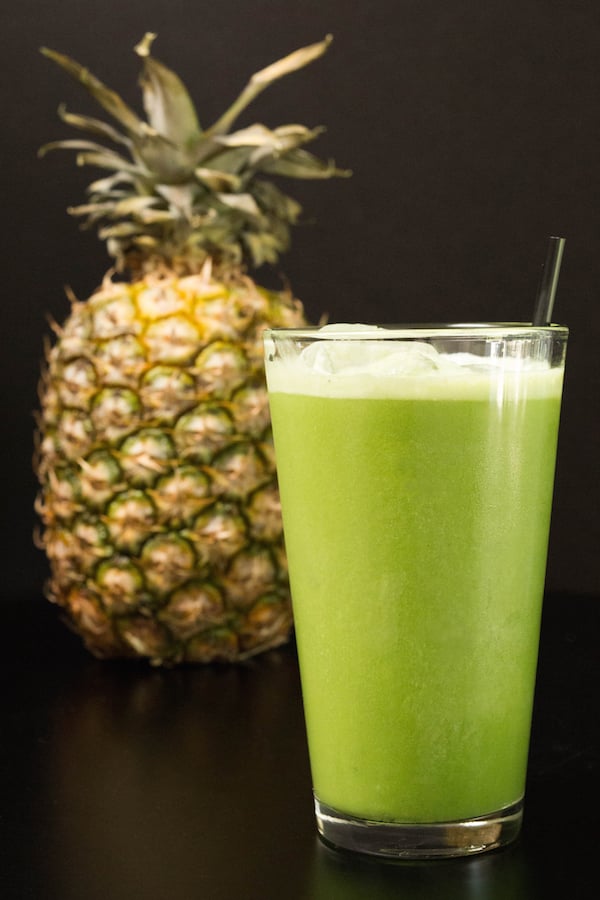 Since we're staying in more right now and not going out for little things like coffee and tea, we decided to make our own copycat version. It's incredibly easy to make this drink at home – you only need a few ingredients, and no special tools are required!
We got a little fancy and garnished our iced pineapple matcha drinks with some extra dehydrated pineapple slices I had at the bar. Edible flowers also make a beautiful, yet unnecessary garnish if you have any of those lying around.
Ingredients
Matcha Powder – Starbucks uses its own matcha powder blend that comes presweetened. I like to use pure, ceremonial-grade matcha for my drinks at home so that I can control the level of sweetness myself. I generally add 1/2 tbsp of simple syrup to compensate.
Coconut Milk – One of the things that makes this matcha drink so delicious is the creamy coconut milk it's blended with. Be sure to use an unsweetened version so your drink isn't too sugary.
Pineapple Ginger Syrup – Starbucks flavors this drink with a pineapple ginger syrup. To keep the homemade version simple, I buy pre-made pineapple syrup and add a pinch of ground ginger.
More Matcha Recipes
Other Starbucks Drink Recipes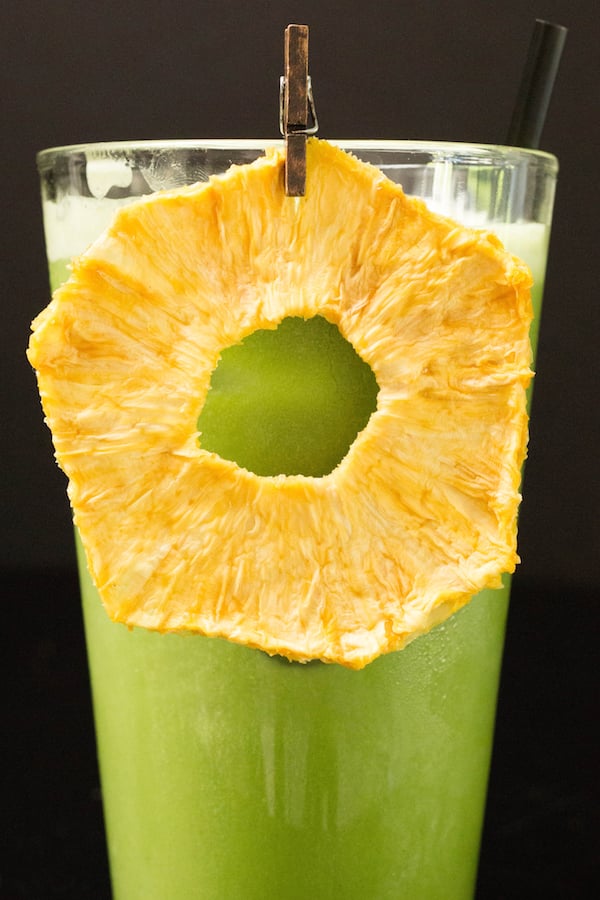 Print
Pineapple Matcha Drink
Iced matcha drink with subtle flavors of coconut, ginger, and pineapple.
Author: Jessica Pinney
Prep Time: 5 minutes
Total Time: 5 minutes
Yield: 1 1x
Category: Drinks
Cuisine: Japanese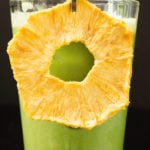 Ingredients
1 Cup Coconut Milk
2 tsp Matcha Powder (I use this brand)
1.5 Tbsp Pineapple Syrup
1/4 tsp Ground Ginger
Instructions
Add all ingredients to a mason jar, then seal with a lid and shake vigorously for about 30 seconds until well-combined.
Add ice to a pint glass, then pour combined matcha drink over the top. Add a straw and enjoy immediately.
Notes
*Makes (1) 12oz "Tall" sized Iced Pineapple Matcha Drink