Looking for a fun & fruity shot that's easy to make? Try the melon ball shot, named after the flavor it gets from Midori melon liqueur.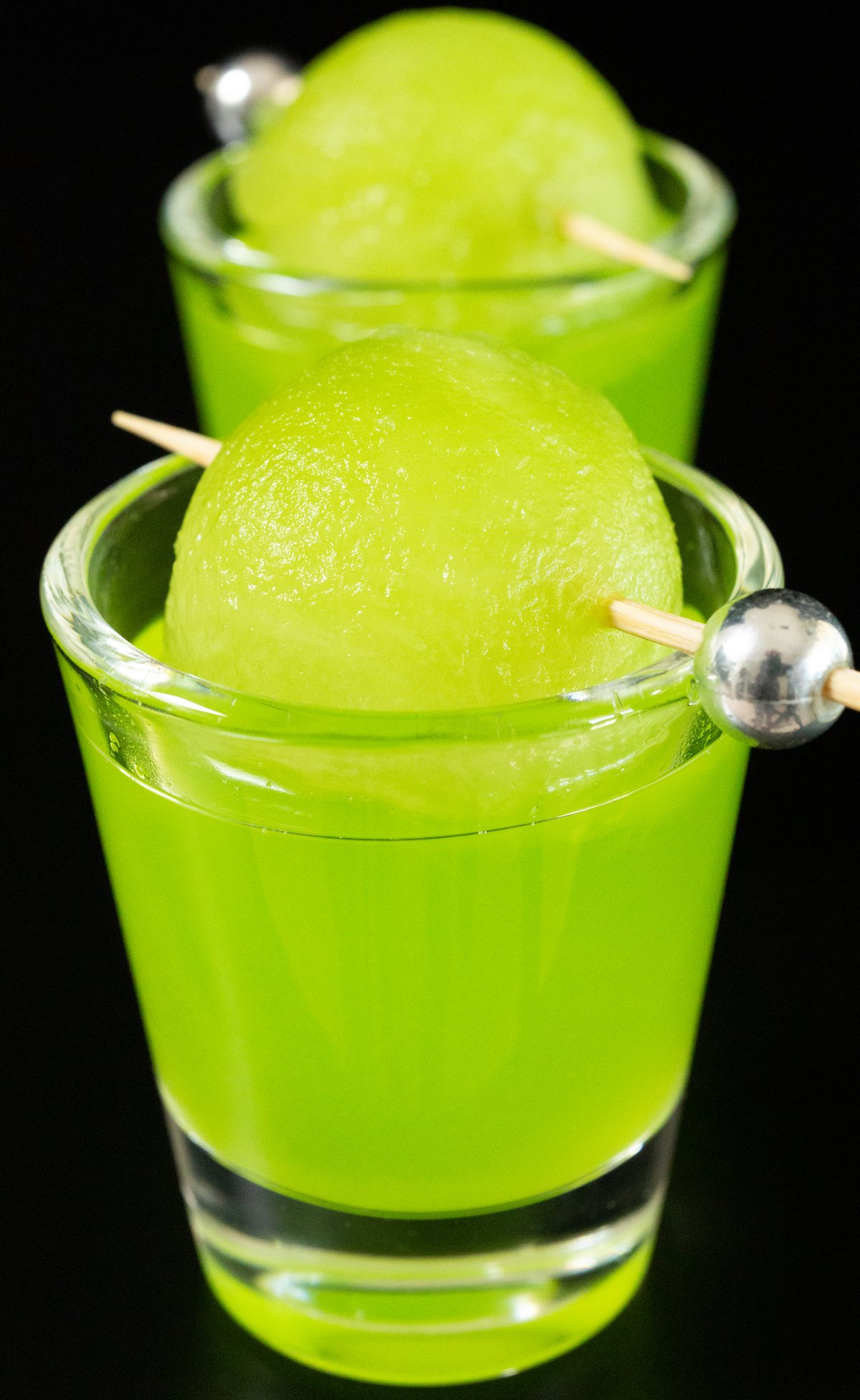 If you're in search of a crowd-pleasing shot that's both delicious and visually stunning, this melon ball shot is just what you need! It's the perfect way to add some color and flavor to your night.
The neon green shot packs a punch of sweet and tangy flavors that will leave you and your guests wanting more. And with just three simple ingredients, it is easy enough for even a beginner bartender to make!
Ingredients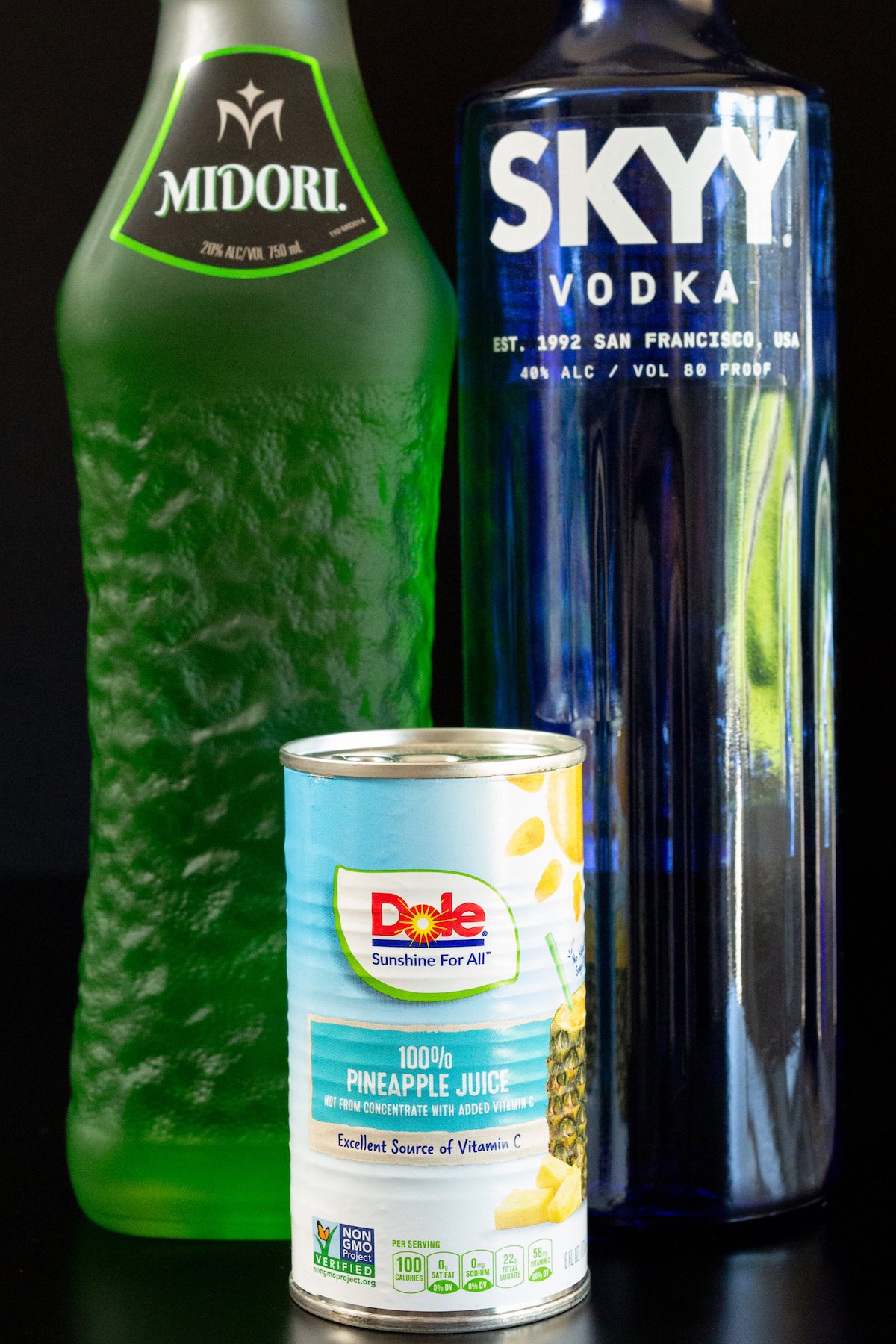 Midori – This is a melon flavored liqueur from Japan. Do not substitute.
Vodka – Any brand of vodka will do. Since we're mixing this up with other strong flavors, no need to bust out the expensive stuff.
Pineapple Juice – Bottled, canned, or fresh pineapple juice all work in this recipe.
If you don't know what to do with the rest of your bottle of Midori, try making the Tokyo Iced Tea (a more delicious version of a Long Island) or Polyjuice Potion shots.
Variations
Like most shots and cocktails, there are a few variations to this recipe.
Flavored Vodka – Using a citrus flavored vodka can make this extra delicious. Orange is my favorite, lemon is good too.
OJ – Some bartenders use orange juice in place of the pineapple juice. Not my preference, but it is common.
How To Make
Add all the ingredients to a cocktail shaker along with a few ice cubes. Shake until combined.
Pour into a shot glass and serve.
Tips
Use a melon baller and a fancy toothpick to create a simple garnish.
No cocktail shaker? Use a mason jar or even a tumbler with a lid. 
If you're not using a shaker, chill all the ingredients and your shot glasses ahead of time. Cold shots are smoother and have better flavor. 
This post contains affiliate links (when you buy we make a little money at no cost to you). See our disclosure for more information.
Similar Shots
Looking for more fruity and delicious shot recipes? Try the green tea shot (my favorite!) or the pineapple upside down cake shot.
Print
Melon Ball Shot
A bright green pineapple and melon flavored shot.
Author: Jessica Pinney
Prep Time: 2 minutes
Total Time: 2 minutes
Yield: 2 1x
Category: Shots
Cuisine: American
Ingredients
1 oz Midori
1 oz Vodka
1 oz Pineapple Juice
Instructions
Add all ingredients to a cocktail shaker with a few cubes of ice. Shake vigorously for about 15 seconds until combined.
Pour into two shot glasses and enjoy!