This Matcha Lemonade recipe tastes just like Starbucks! It's a refreshing caffeinated drink that's the perfect afternoon pick-me-up when you need to cool down.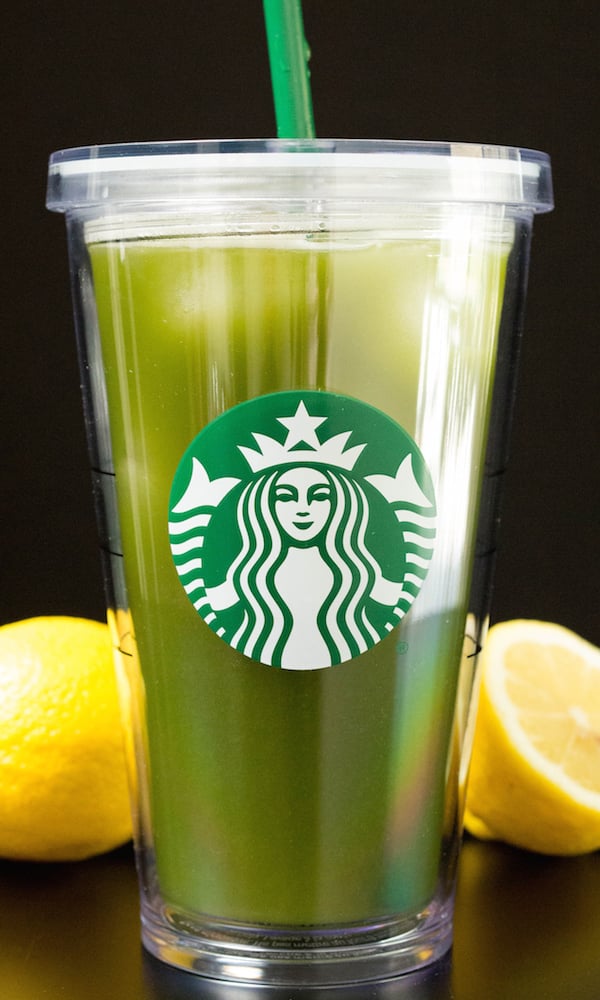 If you've been reading our recipes long, you know that we're obsessed with both matcha and Starbucks. I have had a lot of fun making homemade versions of their drinks. I'm excited to share my newest copycat recipe: Starbucks Matcha Lemonade.
I fell in love with matcha lemonade a few years ago at Coachella (check all the Coachella food!) and was so happy to learn that Starbucks has it on their regular menu. While Starbucks can be convenient, it's not very budget-friendly when you're indulging often. To save money, I started making my own at home.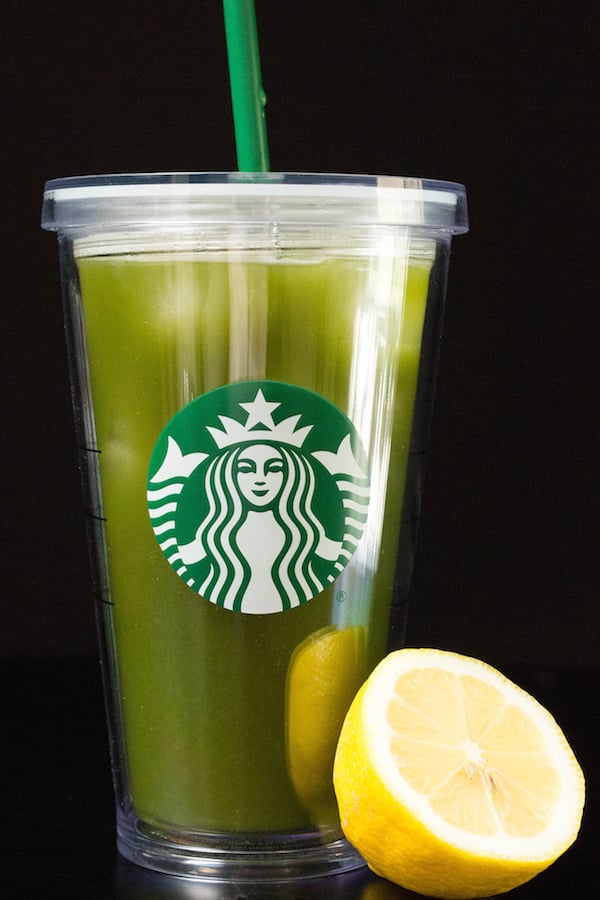 Ingredients
Matcha – The type of matcha you use is very important as it will greatly affect the taste of your drink. I recommend using a ceremonial grade matcha. I like both Matcha Bar and Encha.
Lemon Juice – You'll need freshly squeezed lemon juice to make the lemonade. The bottled kind has preservatives that alter the flavor. How many lemons you need will depend on their size and juiciness. I generally end up using 1 1/2 – 2 lemons for a single serving of this.
Simple Syrup – Simple syrup is made of 50/50 water and sugar. Since sugar itself doesn't always dissolve completely in cold drinks, using simple syrup is ideal. If you don't have any, you'll want to make some. Check the notes in the recipe card for instructions.
Water
Ice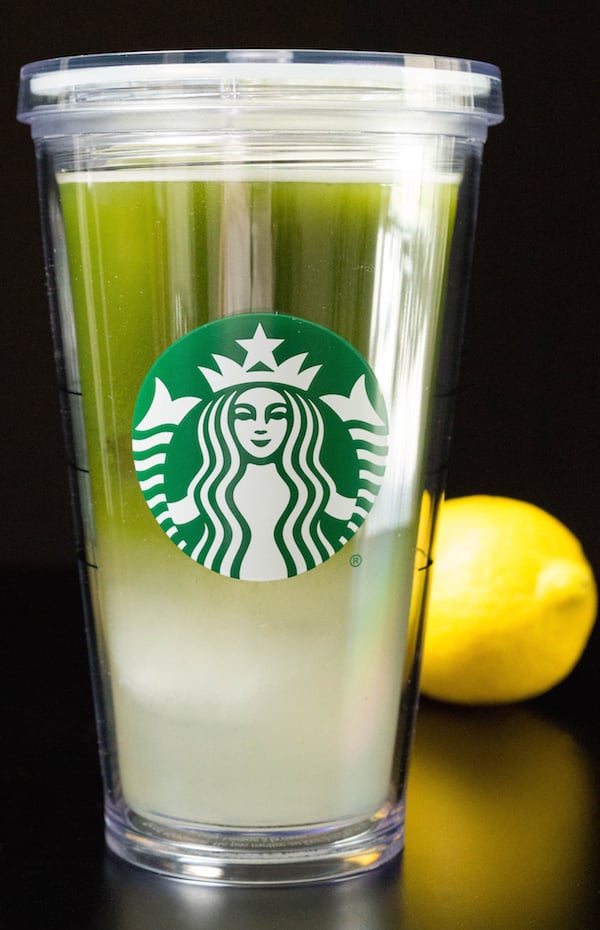 You'll be making the lemonade and the matcha separately, then combining them together in the drink.
You guys know I love to layer my beverages for fun, so I did it with this lemonade too. If you want to layer yours, make sure you pour the matcha very slowly over the lemonade. This is for aesthetics only – I just like to do it for the 'gram. 😉
More Matcha Recipes
Other Starbucks Recipes
Print
Starbucks Matcha Lemonade Recipe
Matcha and lemonade are combined to make this refreshing copycat Starbucks drink.
Author: Jessica Pinney
Prep Time: 10 minutes
Total Time: 10 minutes
Yield: 1 1x
Category: Drinks
Cuisine: American
Ingredients
Matcha
2 Teaspoons Matcha (ceremonial or latte grade)
1/2 Cup Water
Lemonade
1/3 Cup Lemon Juice, freshly squeezed
1/3 Cup Water
2.5 Tablespoons Simple Syrup*
Ice
Instructions
Matcha
The easiest way to prepare the matcha is to put it in a jar with the 1/2 cup water, seal the jar with its lid, then shake vigorously until it is well mixed.
Lemonade
Add the lemon juice, water, and simple syrup together, then stir to combine.
Matcha Lemonade
Add ice to a large cup (I use this 16oz tumbler). Pour the lemonade in.
Next, pour in the matcha. If you want to layer it, pour it over really slowly.
Swirl cup around to mix before drinking. Enjoy immediately.
Notes
*Want to make a small amount of simple syrup just for this recipe? Add 1/4 cup sugar and 1/4 cup water to a saucepan. Cook over medium heat, stirring constantly until the sugar is dissolved. Remove from heat and allow to cool. Store any excess in a sealed container. (This should make enough simple syrup to make two of these drinks).