This rum-based cocktail is a fun take on a tiki drink. It will help you get in the tropical mindset even when you're stuck inside!
We've been stuck inside for 45 days now and I've had a lot of time to think about cocktails…and test them out! (Over and over again just to be sure they're good 😉)
This one – the "quarantiki" – has become an absolute favorite in our house. It's a play on tiki drinks, which are a staple of the bar scene here in Los Angeles. If you aren't familiar, tiki drinks are usually rum-based and heavily lean on fruit juices for mixers. This makes them perfect for summertime and backyard pool parties.
Since we're trying to limit our grocery trips right now, I was looking around to see what kind of tiki cocktail I could make with ingredients we already had. Luckily we keep our bar pretty stocked, so I had a couple of different rums and some pineapple juice at my disposable.
Ingredients
Blue Curacao – This liqueur is flavored with orange peels and then dyed blue. It is responsible for the color change in this cocktail.
Dark Rum – This is the most common variation of rum. I use Myer's Dark Jamaican Rum.
Coconut Rum – Coconut rum is incredibly sweet and helps balance out the tanginess of the pineapple juice. I use Malibu Coconut Rum.
Pineapple Juice – This recipe was developed using canned pineapple juice, but if you have fresh available, that's even better!
Orange Bitters – A dash or two of orange bitters helps to bring extra depth to this rum cocktail.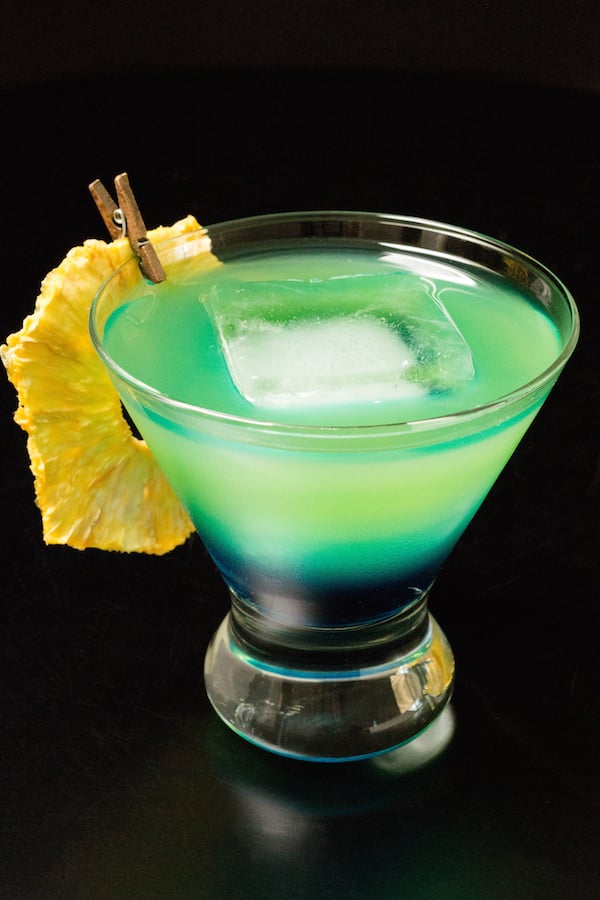 Other Cocktail Recipes
Other Recipes With Pineapple Juice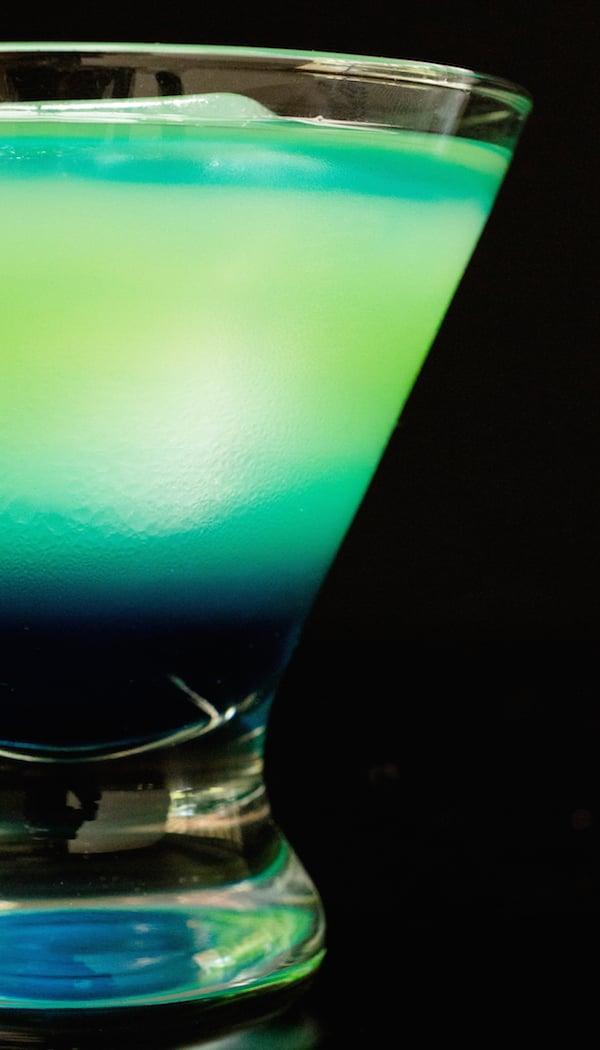 Print
Quarantiki Cocktail Recipe
This pineapple juice-based layered rum cocktail is a fun take on a tiki drink.
Author: Jessica Pinney
Prep Time: 5 minutes
Total Time: 5 minutes
Yield: 1 1x
Category: Cocktails
Cuisine: American
Ingredients
1 oz Blue Curacao
.75 oz Dark Rum
.75 oz Coconut Rum
1.5 oz Pineapple Juice
Dash of Orange Bitters
Ice
Instructions
Add Blue Curacao to the bottom of a cocktail glass. Place ice on top. (I like to use one large cube that I make with this mold.)
Add both rums and pineapple juice to a cocktail shaker and shake until combined. Strain and slowly pour on the ice on top of the blue curacao. Add a dash two of the orange bitters.
Enjoy!