Mac & cheese is one of our favorite things to cook in the Instant Pot. It's so easy to make and comes together in just minutes!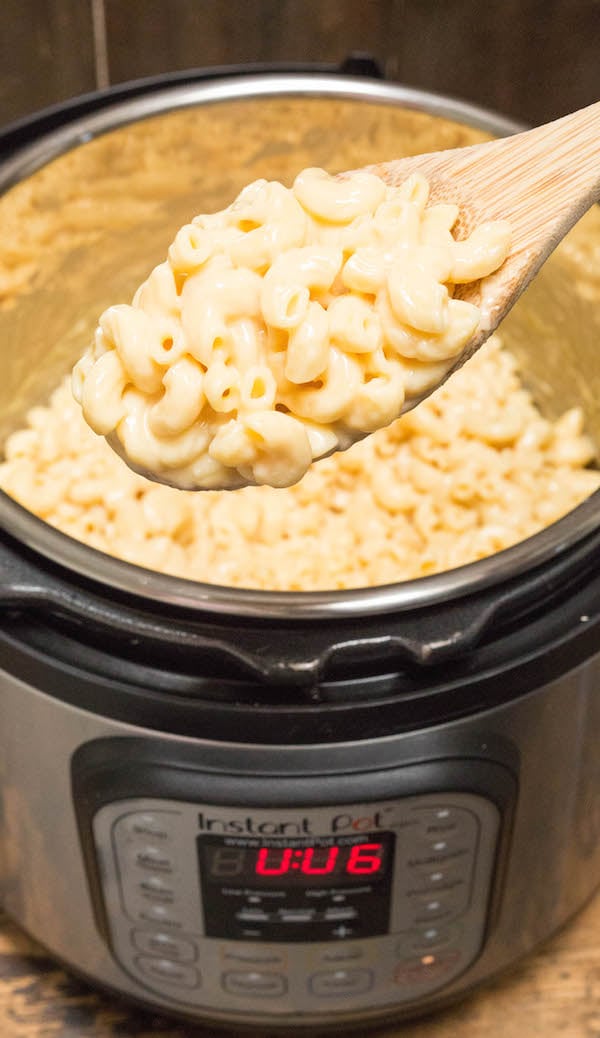 We always have mac & cheese as a side dish during the holidays, so I've been trying to perfect my recipe before Thanksgiving. After a bit of trial and error, I've created my creamy, dreamy version of Instant Pot Mac & Cheese that uses minimal ingredients for a classic taste.
Ingredients
Dry Elbow Macaroni
Water or Broth
Butter
Cheddar Cheese
Monterey Jack Cheese
Evaporated Milk
Salt & Garlic Powder
I like to use a mix of water and chicken broth. The broth adds a little extra flavor, but you can also just use water if you don't have any broth on hand.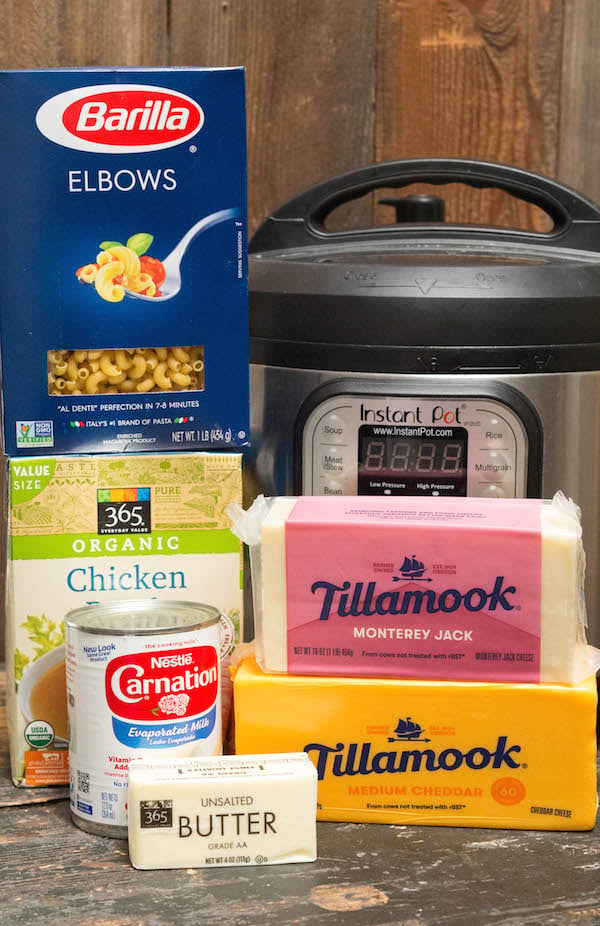 What cheese should you use?
You should freshly grate all the cheese for this recipe. Pre-shredded cheese has a coating on it that keeps it from sticking together and is not ideal for a cheese sauce.
Wondering what type of cheddar cheese to use? I like to use medium cheddar, or a 50/50 mix of it and sharp cheddar.
I've found Monterey Jack to be the best white cheese that helps make this cheese sauce creamy without adding an overwhelming flavor. Gouda is a good substitute if you don't mind adding a but of its distinct flavor.
Instant Pot Mac and Cheese with Evaporated Milk
You may notice that this Instant Pot Mac and Cheese recipe is made with evaporated milk. Evaporated milk is the best way to achieve a creamy sauce and closely mimics the flavor and texture of classic boxed mac & cheese.
How To Season
Since I was trying to create a traditional mac and cheese here I did not get crazy with the seasonings. A little salt and garlic powder is all this recipe really needs.
If you want to get fancy with it, a little dry mustard, onion powder, and a dash of cayenne all taste great.
How To Make
Making mac & cheese in the Instant Pot is super easy!
First, you add your liquid, butter, seasonings, and noodles to the pot. Cook them on high pressure for six minutes.
Once the noodles are done, initiate a quick release. Once the pin has dropped and pressure has fully released, remove the lid. Add the evaporated milk, then add the cheese a handful at a time and incorporate by stirring gently.
More Instant Pot Recipes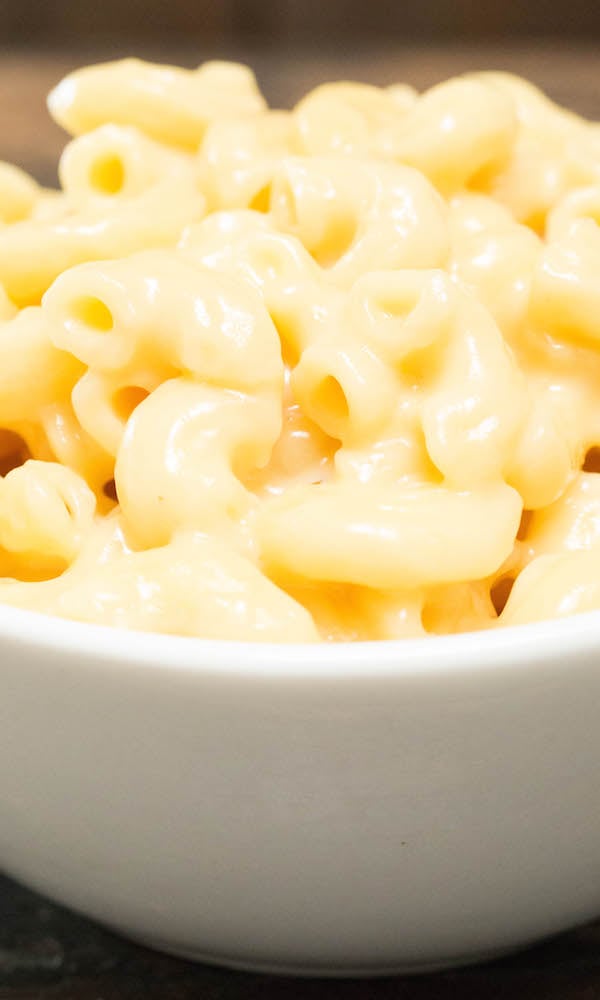 This post contains affiliate links (when you buy we make a little money at no cost to you). See our disclosure for more information.
Print
Easy Instant Pot Mac and Cheese Recipe
This Easy Instant Pot Mac and Cheese has a creamy cheese sauce and uses only a few ingredients for a classic taste.
Author: Jessica Pinney
Prep Time: 10 minutes
Cook Time: 10 minutes
Total Time: 20 minutes
Yield: 6 1x
Category: Side Dish
Cuisine: American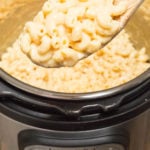 Ingredients
16oz Dry Macaroni Elbows
2 Cups Water
2 Cups Chicken Broth
4 Tbsp Butter
1.5 Teaspoon Salt
1 Teaspoon Garlic Powder
1 1/4 Cups Evaporated Milk
2 Cups Cheddar Cheese, shredded
1 Cup Monterey Jack Cheese, shredded
Instructions
Add macaroni, water, broth, butter, salt and garlic powder to your Instant Pot (we used this one). Seal and cook for 6 minutes on high pressure. Once cooking is complete, quick release the pressure.
After pressure has been released, open the lid and add the evaporated milk. Next, add in both cheeses one hand full at a time. Stir until all cheese is melted and macaroni is coated in the cheese sauce.
Serve immediately.
Nutrition
Serving Size: 1
Calories: 257