Give me a reason to bust out the deep fryer! The minute I saw this recipe for fried chicken I began heating up some oil.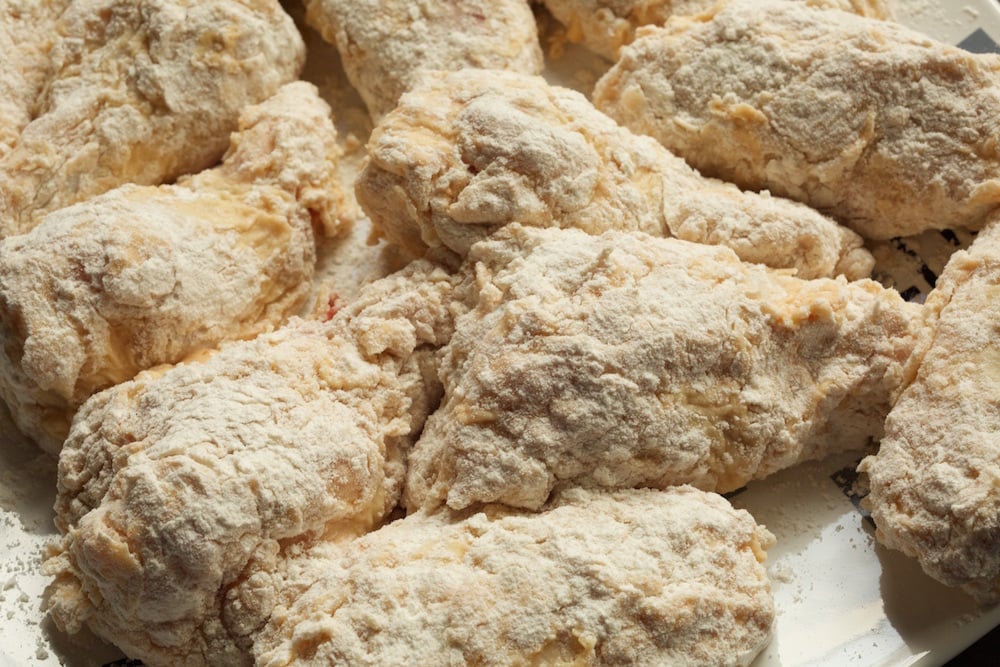 Also, wings give me a reason to make a sauce….scratch that, sauces to dip said wings.
I love sauces and I love having options so I made two. Had I had more ingredients I probably would have made another.
The fried chicken turned out so light and crispy and was very easy to prepare. Accompanied by these sauces, I had a hard time stopping myself from eating every single little leg and wing.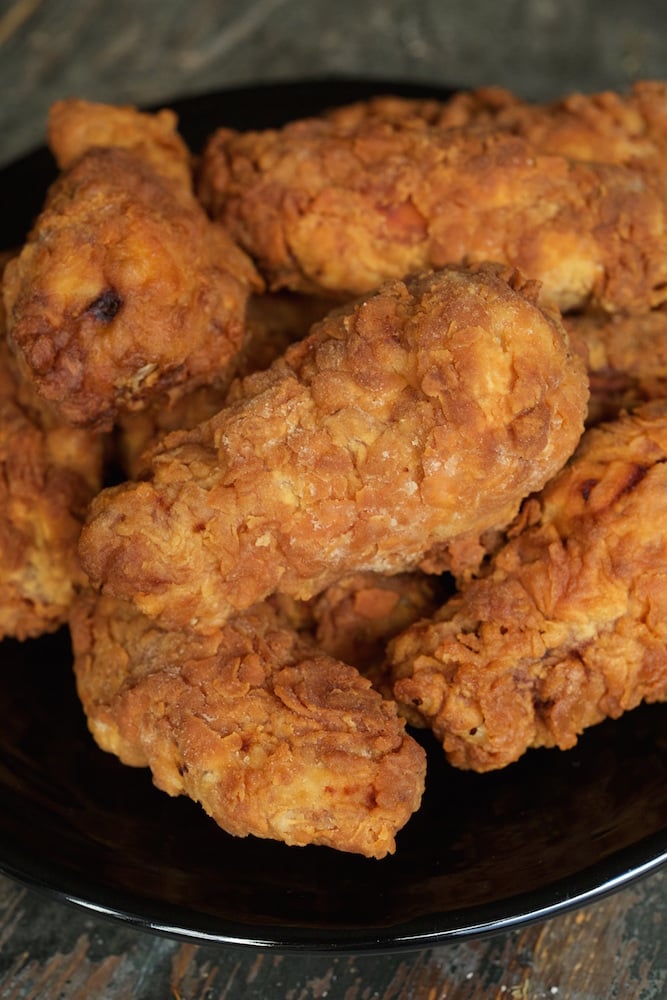 Finger licking good is an understatement!
Before we get to the buttermilk wings recipe, here are two bonus recipes for dipping sauces I made and enjoyed thoroughly with these wings!
This post contains affiliate links (when you buy we make a little money at no cost to you). See our disclosure for more information.
Sriracha Dipping Sauce

Ingredients
1 cup mayo
1 tsp garlic powder
¼ tsp paprika
4 tbsp sriracha (this was more of a medium heat. Add more if you want more of a kick)
Directions
One step everyone. Mix all these ingredients together and you're good to go.
Copy Cat Chick-Fil-A Dipping Sauce (by far my favorite)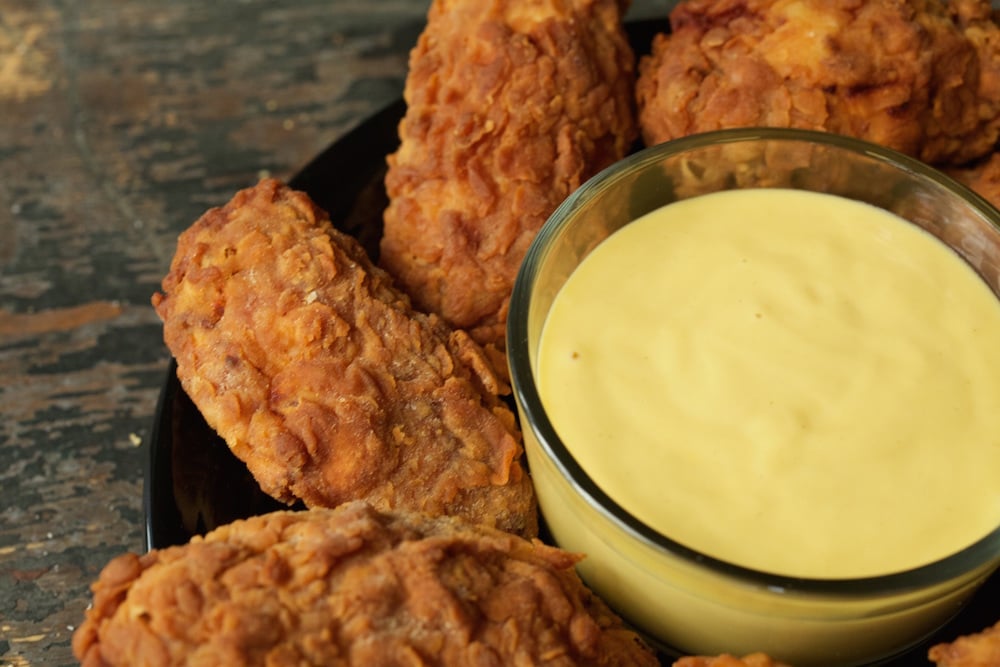 Ingredients
½ cup of mayo
2 tbsp of honey mustard
2 tbsp of dijon mustard
3 tbsp of honey
A couple drops of lemon juice
Directions
Mix all ingredients together and try and save some to dip the chicken instead of just eating it by itself. 😉
More Chicken Wing Recipes
Other Fried Recipes
Print
Buttermilk Deep Fried Chicken Wings Recipe
Chicken wings dredged in a well-seasoned buttermilk coating then fried to crispy perfection. Great gameday appetizer!
Author: Jessica Pinney
Prep Time: 10
Cook Time: 12
Total Time: 22 minutes
Yield: 2 1x
Category: Dinner
Cuisine: American
Ingredients
Ingredients:
12 chicken wings and/or legs
2 cups of buttermilk
2 eggs
1 tsp paprika
1 tsp hot sauce
(add an extra tsp or two if you'd like your wings a little more spicy)
Salt and pepper (the recipe I followed did not give an exact measurement and I definitely did not put in enough. I would say to be pretty generous)
2 tsp baking powder
1 ½ tsp baking soda
2 cups of flour
Canola oil for the deep fryer
Instructions
Directions:
Pour oil into deep fryer and turn on to heat.
Wash off the chicken wings/legs and pat dry. Set aside.
In a bowl, combine the buttermilk, eggs, paprika, hot sauce, salt, and pepper.
In another bowl, combine the baking powder and baking soda and then pour into wet ingredients and whisk together.
In another bowl, place the flour.
Now put each wing/leg into the flour (covering completely on all sides), then into the buttermilk mixture, and then back into the flour once more.
Once all wings/legs have been covered, begin to drop into the heated oil.
Let the wings/legs cook for 10-12 minutes each (I have a small fryer so I fried 3-4 wings at a time).
Remove each wing/leg and place on a paper towel to dry off excess oil.
Let cool, dip into your favorite sauce, and try not to leave too many crumbs behind.