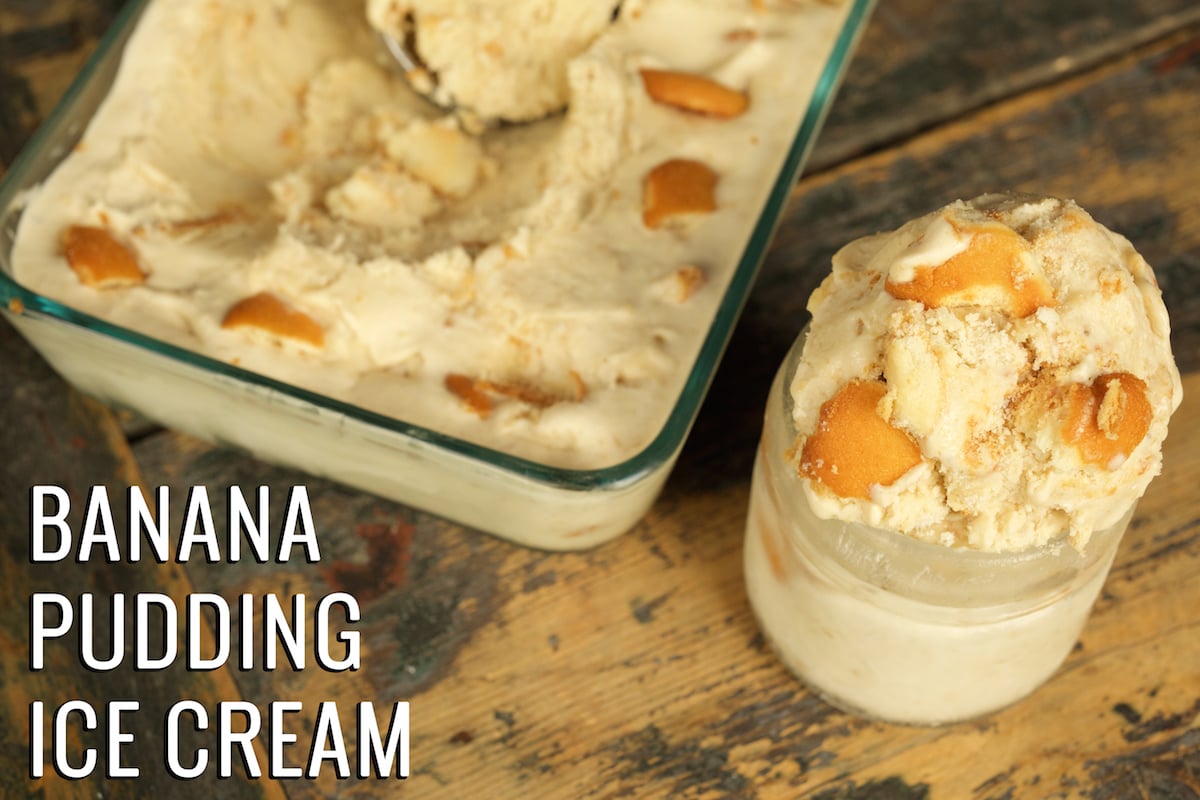 Banana Pudding: Great dessert or the greatest dessert? I say great dessert because the greatest dessert is obviously Banana Pudding Ice Cream. If this blog hasn't inspired you to buy an ice cream maker yet, this is the post that is going to do it. I just know it. Next time you have overripe bananas, instead of making some lame-ass bread, try making this!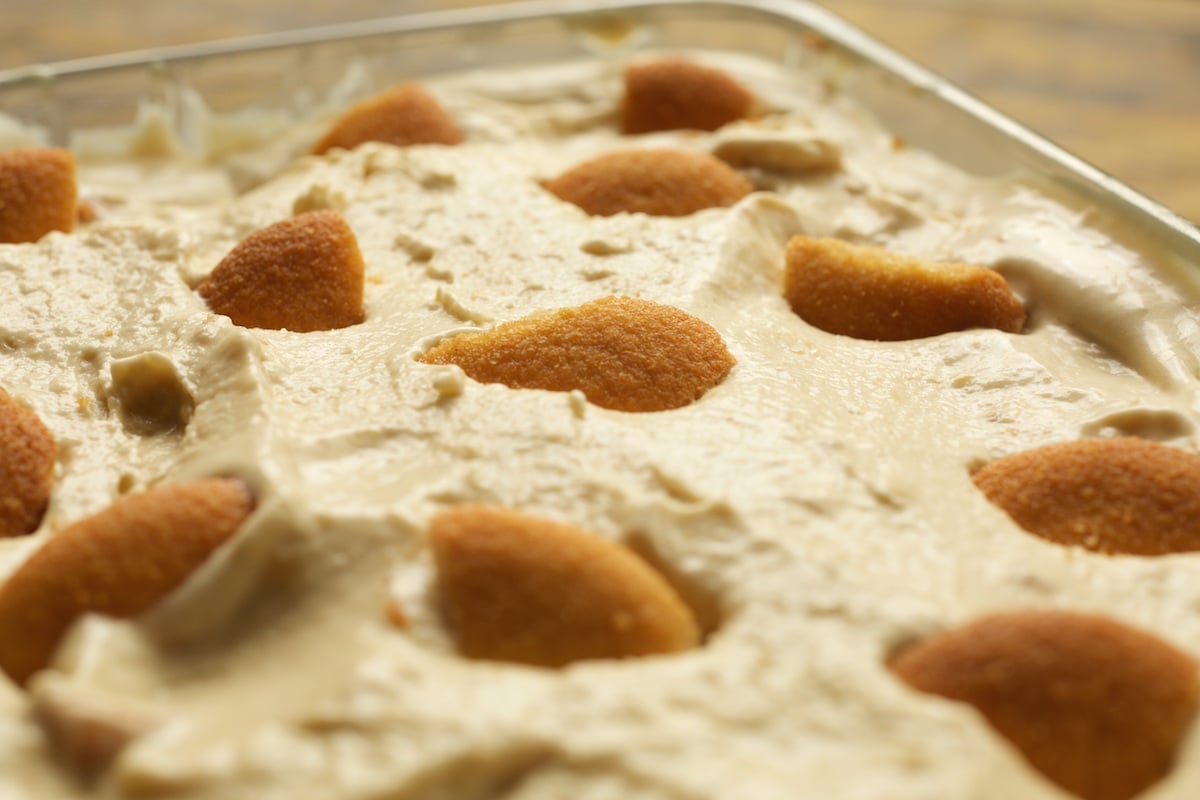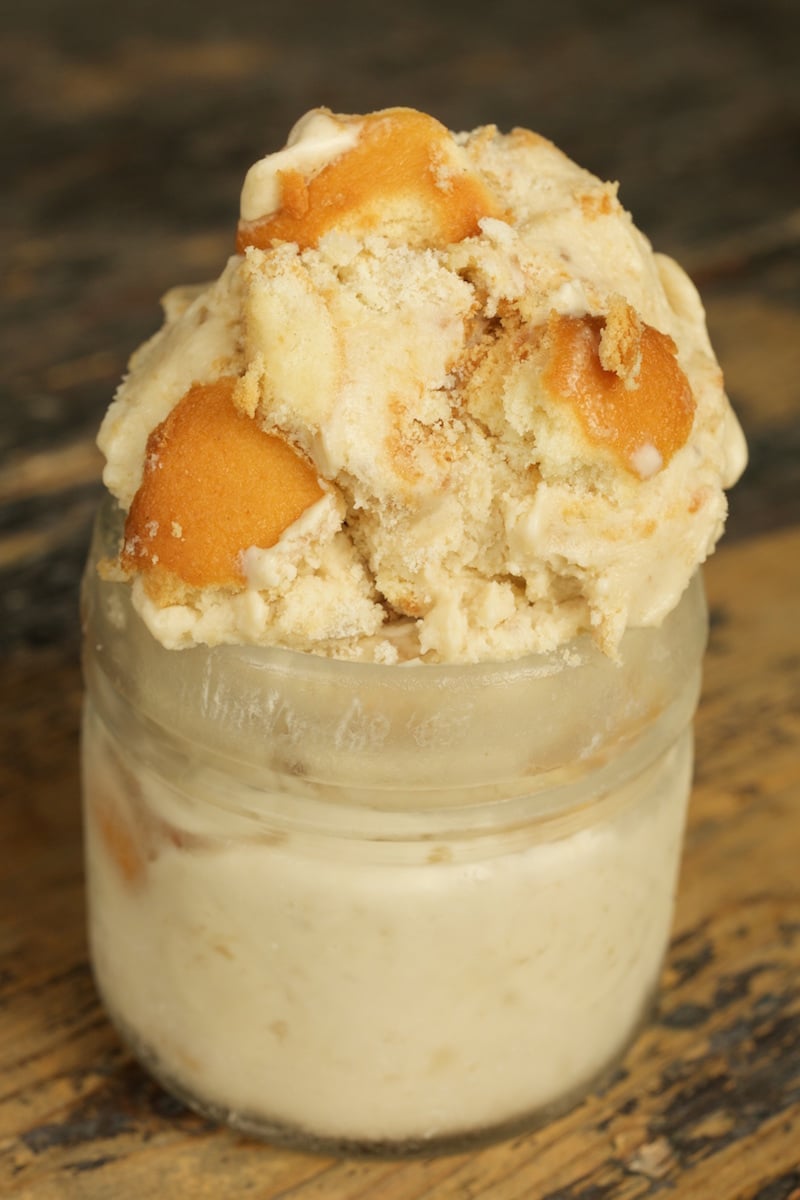 This post contains affiliate links (when you buy we make a little money at no cost to you). See our disclosure for more information.
Print
Banana Pudding Ice Cream Recipe
All the flavors of banana pudding in a creamy, homemade ice cream. 
Author: Jessica Pinney
Prep Time: 60 minutes
Cook Time: 10 minutes
Total Time: 1 hour 10 minutes
Yield: 6 1x
Category: Dessert
Cuisine: American
Ingredients
2 over ripe bananas, mashed with a fork
1 cup Nilla wafers, cut into quarters (you can crumble if you want them finer)
1½ cups half and half
½ cup packed brown sugar
½ cup white sugar
⅛ teaspoon salt
2 eggs, beaten
1 cup heavy whipping cream
1½ teaspoon vanilla extract
Instructions
In a saucepan combine the half and half, brown sugar, white sugar, and salt. Stir a few minutes over medium-low heat until the sugar dissolves.
Take saucepan off heat. Place the already beaten eggs in to a bowl. Gradually whisk in about half of the sugar mixture to the eggs. It is important to go slow with this so that the eggs do not cook.
Pour egg mixture into the saucepan with the half and half that remained in the saucepan. Stir in cream.
Cook mixture over medium heat for 5-10 minutes until it thickens. Stir frequently.
Once thickened, remove the saucepan from the heat and stir in the vanilla extract. Pour mixture through a fine-meshed sieve into a bowl and let cool to room temperature.
After your mixture has cooled, stir in the mashed bananas and pour into your ice cream maker (I used this one). Freeze according to your manufacturer's instructions. About 5 minutes before the end of the freeze time, add the Nilla wafers.
If you think the ice cream is too soft, transfer to your container and set in freezer for another 1-2 hours.