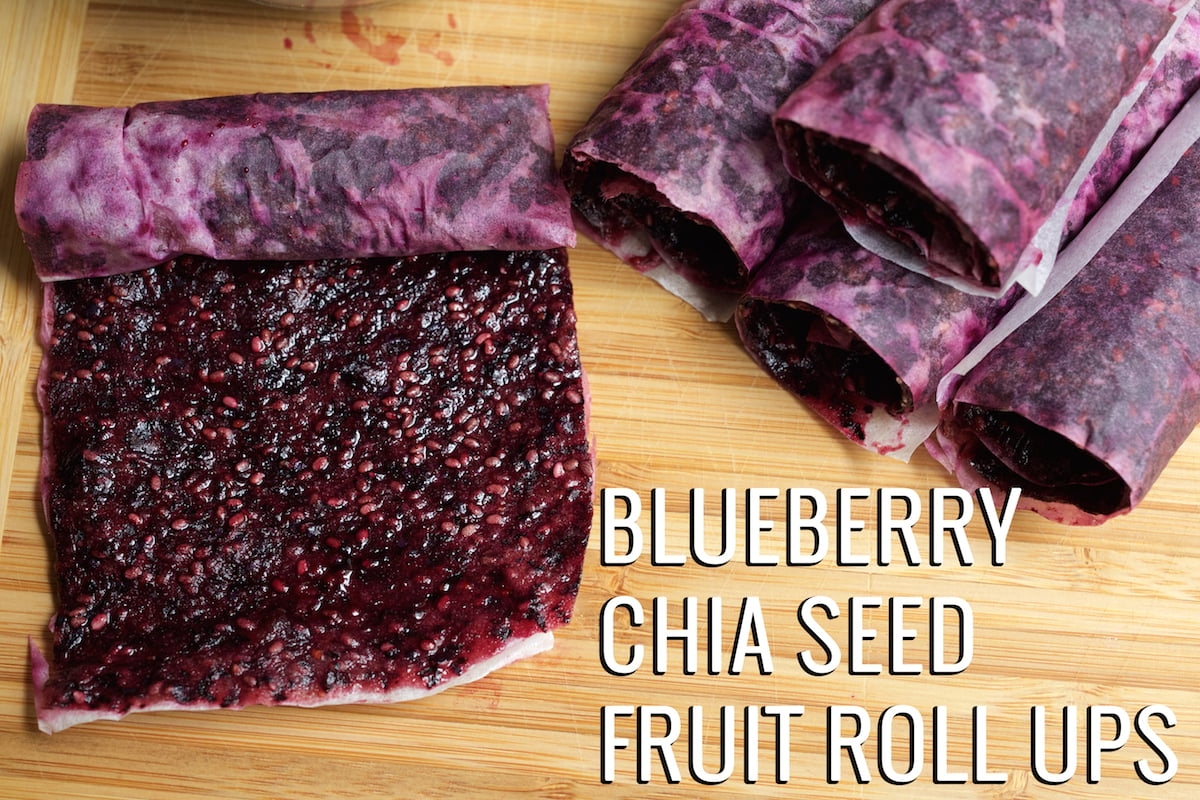 We recently went on a camping trip with a few hikes and wanted to make a healthy snack to take along that would help us power through. This was my first attempt at making homemade fruit roll ups and I must say I was not disappointed!
They only require a few ingredients, have an easy clean up because of the parchment paper, and as a bonus: they are healthy! If you can, I highly recommend getting your blueberries from a local farmer's market. They tend to be a lot sweeter and more flavorful than the store-bought ones.

This post contains affiliate links (when you buy we make a little money at no cost to you). See our disclosure for more information.
Looking for more dehydrator recipe ideas? Try dehydrating dragonfruit, making teriyaki beef jerky, or dehydrating citrus slices.
Print
Blueberry Chia Seed Fruit Roll Ups Recipe
These healthy homemade fruit roll ups recipe features fresh blueberries, dates, and chia seeds. Perfect hiking snack!
Author: Jessica Pinney
Prep Time: 10 minutes
Cook Time: 8 hours
Total Time: 8 hours 10 minutes
Yield: 4 1x
Category: Snack
Cuisine: American
Ingredients
2 Cups Blueberries
4 Medjool Dates
2 Tablespoons Chia Seeds
1/2 Cup Applesauce
Instructions
Pit dates. Add all ingredients to your food processor (I used this one) and puree together.
Take the puree and spread 1/8″ thin over a food dehydrator tray that is lined with parchment paper. The trick here is to make sure that you evenly spread the puree. If it is too thick in places it will not dry correctly.
Put the tray in your dehydrator (I used this one) and dehydrate at 115° for 8-12 hours. It is dry when it is no longer sticky, but still pliable.
When finished drying, remove the fruit leather keeping it attached to the parchment paper. Use kitchen shears and cut the fruit leather/paper in half. Roll each half lengthwise then cut each into six smaller rolls.
Store in an airtight container. Will keep for 2-3 weeks.