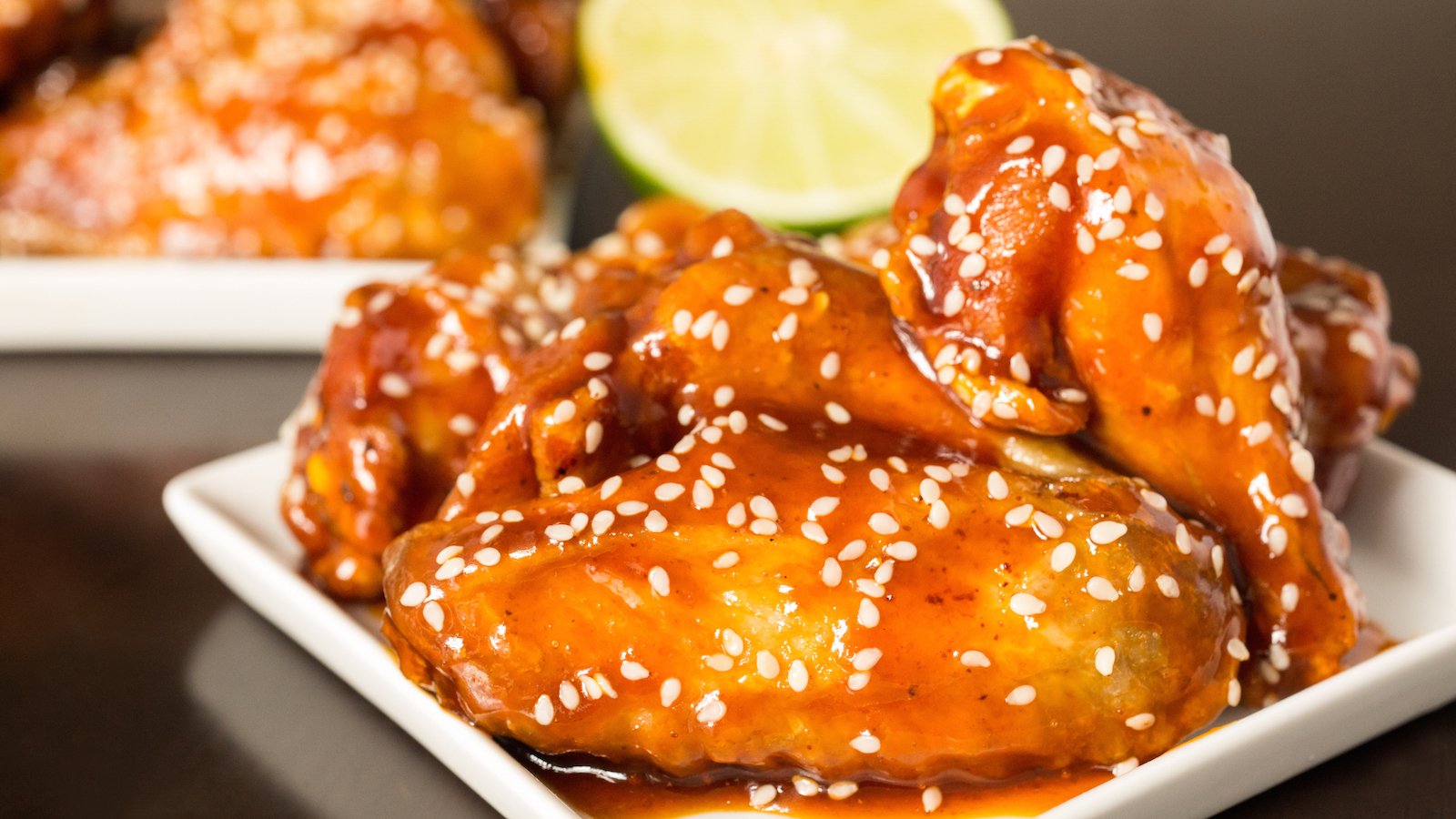 I was in love with chicken wings before I even knew what love was.
In college, they were my staple. Some kids survived off ramen, I chose wings. Ain't nothing wrong with that!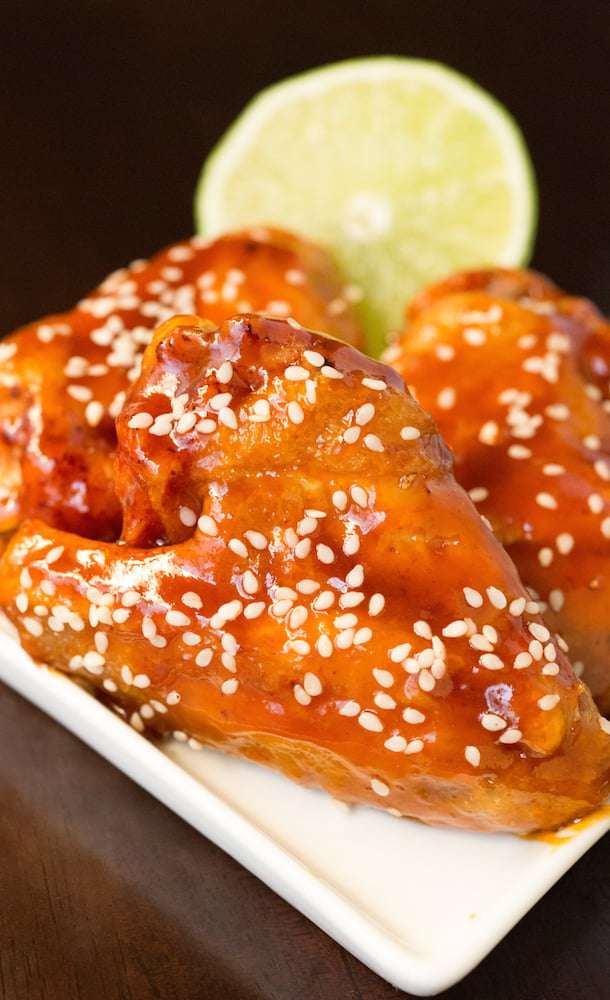 Surprisingly, I don't make a whole lot of wings at home. Janette makes the deep fried buttermilk wings sometimes, and I do my part by eating them. The Super Bowl was coming up and I needed one or two game day recipes, so I decided to try my hand at making them.
Some people want to bake their wings instead of frying them, but I want my wings to be really crispy so I do not condone that. If you really must bake your wings, just make sure you pat them dry then toss them in oil before baking. The oil helps get the skin crispy, though not nearly as crispy as the deep fryer.
The glaze for these wings is made from glorious Sriracha sauce, honey, lime juice, and a little bit of soy sauce. Normally I am a total weenie when it comes to hot sauce on wings. I like mine mild with no heat at all. This glaze is the exception. It has the absolute perfect amount of heat and combined with the lime and honey, it is absolutely divine!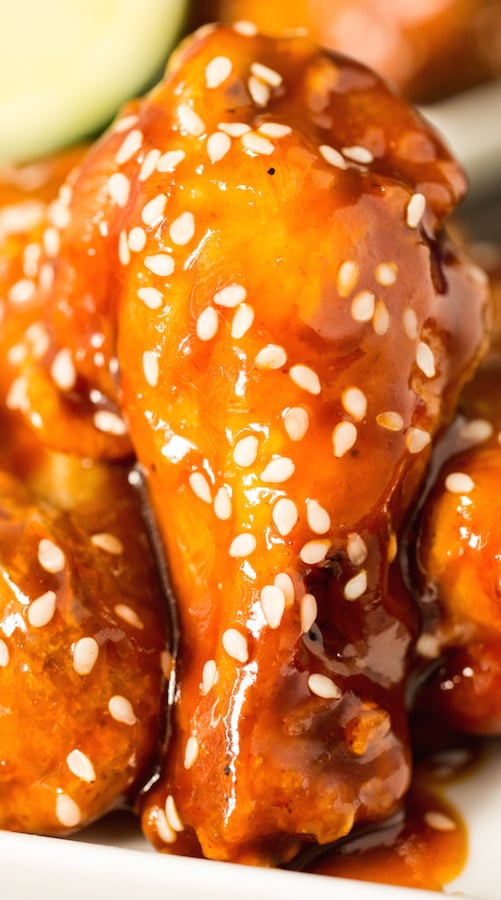 I think these honey Sriracha lime wings are one of the most perfect game day foods because they go so well with beer. I would recommend pairing them with an IPA or a nice amber ale. If you want to serve them as entree, they would be great served with some crispy, homemade french fries.
This post contains affiliate links (when you buy we make a little money at no cost to you). See our disclosure for more information.
Print
Honey Sriracha Wings
Crispy chicken wings are coated in a delicious sriracha honey sauce.
Author: Jessica Pinney
Prep Time: 10 mins
Cook Time: 15 mins
Total Time: 25 mins
Yield: 6 1x
Category: Appetizer
Cuisine: American
Ingredients
2 lbs Chicken Wings (I used wings & drumettes)
1 tsp Garlic Powder
1/2 tsp Onion Powder
1/8 tsp Salt
1/8 tsp Black Pepper
5 Tablespoons Unsalted Butter
1 Tablespoon Flour
1/4 Cup of Honey
1/4 Cup Sriracha
2–3 Tablespoons Lime Juice (about 1 medium lime)
1 Tablespoon Soy Sauce
Sesame Seeds
Oil For Deep Fryer
Instructions
Pour the oil in your deep fryer or a large skillet. Heat the oil up to 375º.
Pat the chicken wings dry with a paper towel. In a large bowl, toss with the garlic powder, onion powder, salt, and black pepper.
When the oil is preheated, carefully drop the chicken wings in. We want to fry them for about 10 minutes to give the skin the perfect crispiness.
While the wings are frying, make the glaze. Melt the butter in a saucepan over medium heat. Whisk in the flour and let cook for 1-2 minutes. Stir in the Sriracha, honey, lime juice, and soy sauce. Bring to a boil and simmer for about 3 minutes until it has thickened.
When the wings are finished frying, place them in a large bowl and toss with the glaze. Garnish with the sesame seeds. Serve immediately.