We all know breakfast is the most important meal of the day, but many of us end up skipping it. For me, I am often overwhelmed by not knowing what to make, or I don't want to go to the trouble to cook just to start the day with dishes.
That's why I love easy, make-ahead recipes. It also doesn't hurt when they are budget friendly, healthy, and ridiculously good looking like this Banana Cacao Chia Seed Pudding Parfait.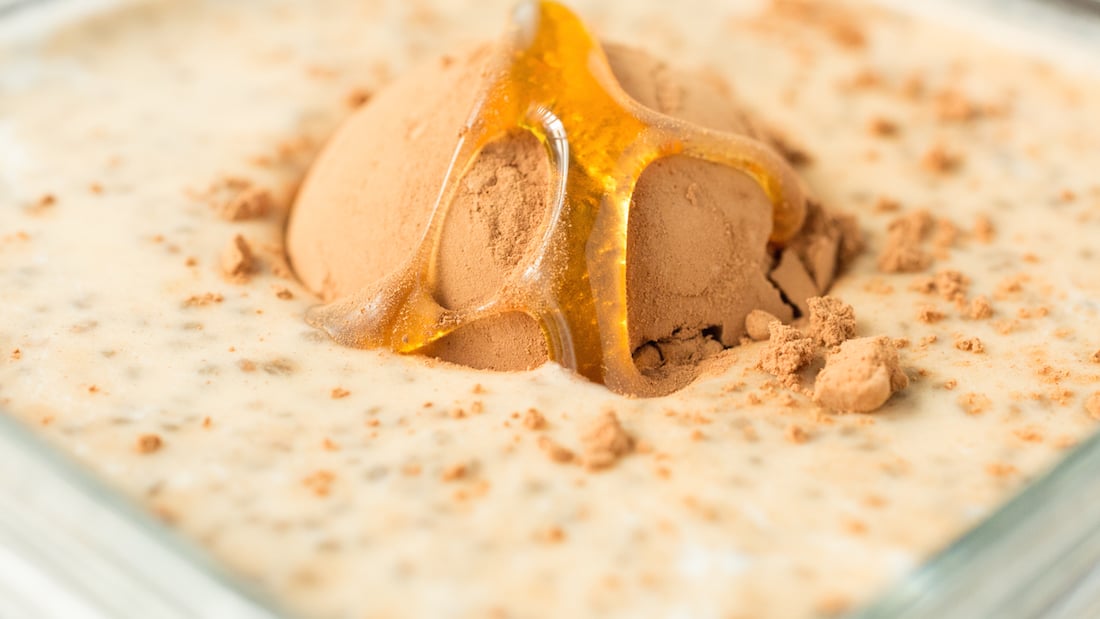 And did I mention how delicious it is?? Honestly it tastes like guilt-free cocoa puffs.
If you're new to chia seeds, well you're in for a treat 'cause they're pretty awesome. Why? They have tons of fiber and omega-3 fatty acids. Many people find that they are great for energy boosting, which I definitely need in the mornings.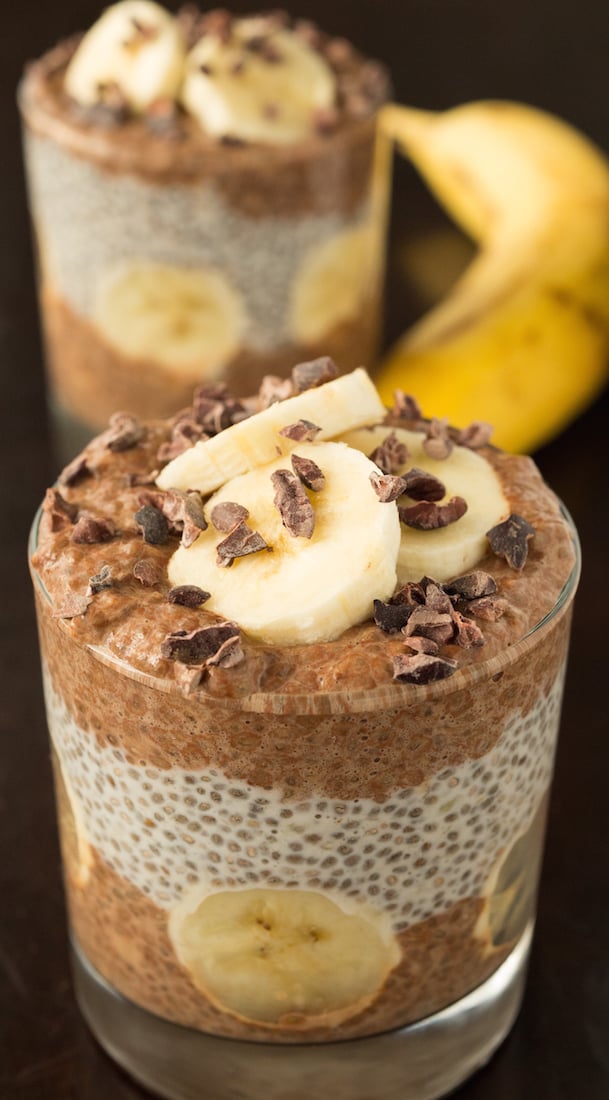 If you end up making this chia seed parfait, please let me know how you liked it and if you used different toppings that worked well. Every time I make it I think it would be great to also add a peanut butter sauce, but haven't made that dream a reality yet. Maybe you can. 😉
This post contains affiliate links (when you buy we make a little money at no cost to you). See our disclosure for more information.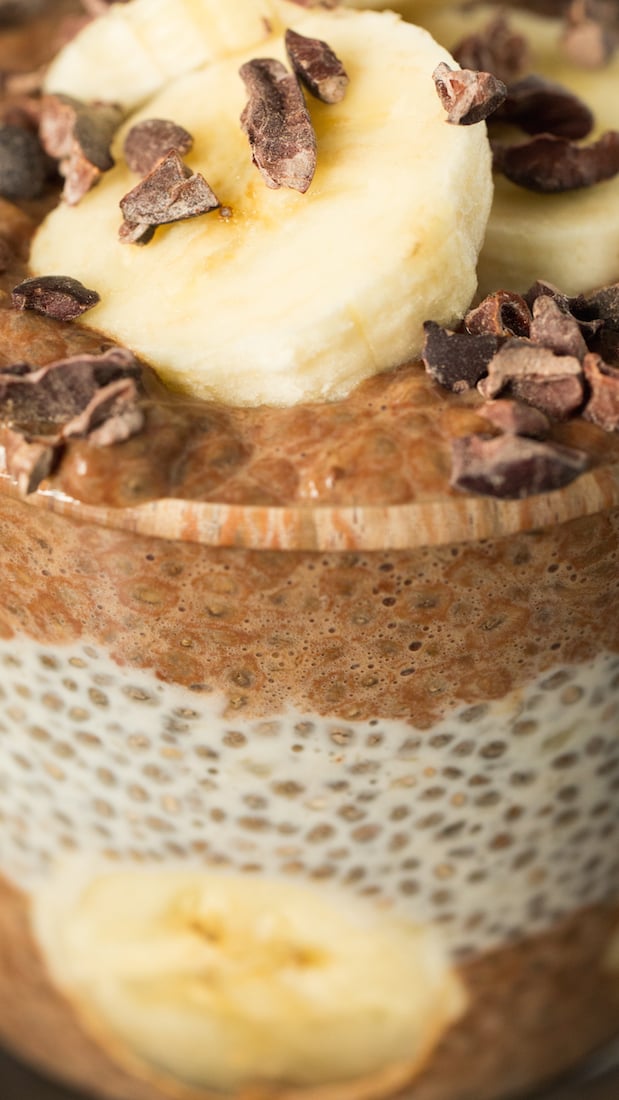 Print
Banana Cacao Chia Seed Pudding Recipe
Banana and chocolate flavors make this chia seed pudding parfait a delicious and healthy breakfast. 
Author: Jessica Pinney
Prep Time: 10 mins
Cook Time: 0 mins
Total Time: 10 mins
Yield: 3 1x
Category: Breakfast
Cuisine: American
Ingredients
2 Ripe Bananas (the riper the better)
1/2 Cup Chia Seeds
2 Cups Milk of Your Choice
1/2 tsp Vanilla Extract
1–2 Tbsp Sweetener of Your Choice, optional (I use raw honey)
1 Tbsp Cacao Powder
2 Tbsp Cacao Nibs
Instructions
Peel one of the bananas and place it in a bowl with the chia seeds. Mash together with a fork until they are well combined. You will end up with a mushy banana, chia seed paste.
Add vanilla extract and milk. Mix together until incorporated and lumps are gone.
Now we need to divide the chia seed mixture in half. Separate, then cover one and place it in the fridge.
To the other half, add the sweetener (if using) and cacao powder. Mix well. Cover and refrigerate overnight.
When ready to assemble the parfait, fill the bottom third with cacao chia, the second third with vanilla chia (place banana slices against glass), and then the cacao again. Add more banana slices and cacao nibs to the top.