Jess and I have been talking about going on a nice picnic and I keep thinking to myself, we need a fun little dessert. Something that's not too complicated, can be transported easily and packs a punch in the mouth hole. This "walking" banana pudding recipe is exactly that!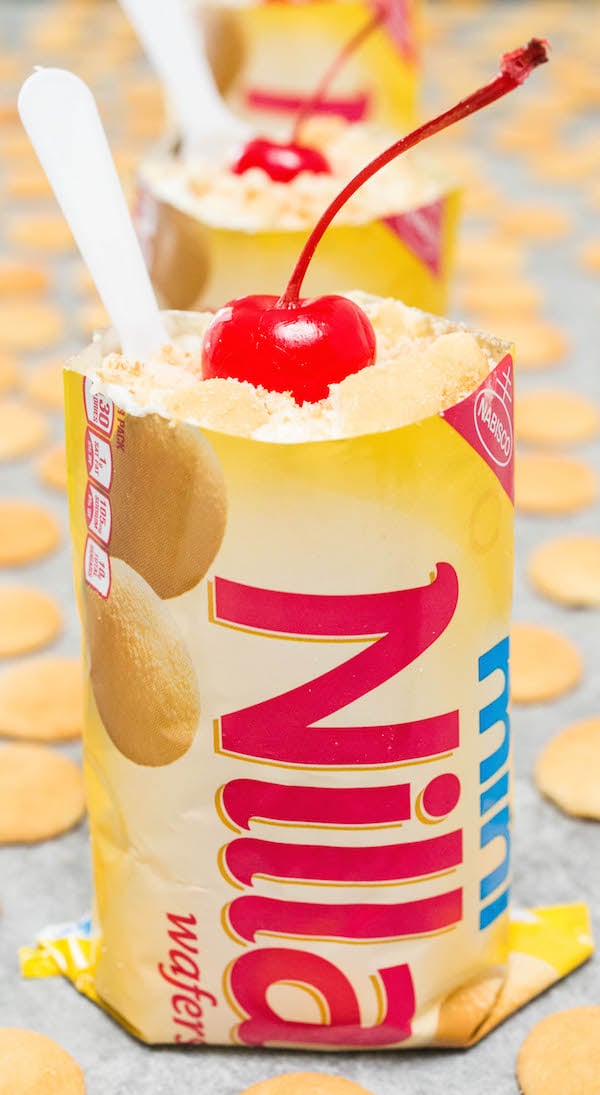 Banana pudding is a classic dessert with which you just can't go wrong. Light, sweet, and savory…every bite goes down real smooth. And with this portable twist, you can build the desserts out the night before and then just add the toppings right before serving. Easy for a picnic, party, and fun for kids on the go!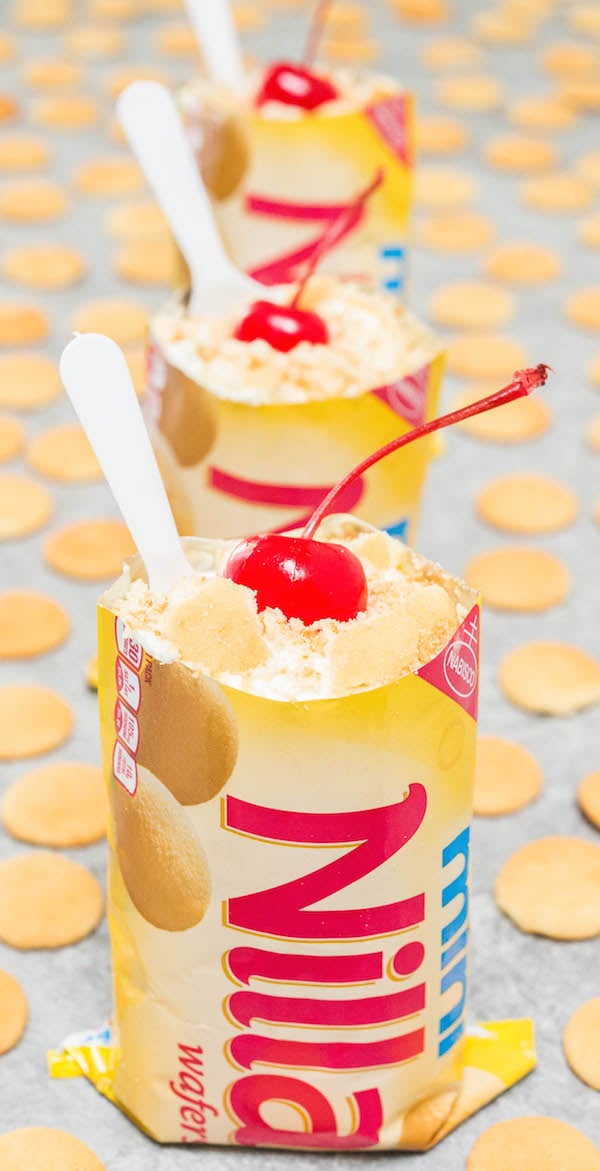 To keep these walking banana pudding desserts simple and easy to make, I tried to use the least amount of ingredients as possible.
Portable "Walking" Banana Pudding Ingredients:
12 pack Mini Nilla Wafers
Instant Vanilla Pudding
Milk
Sweetened Condensed Milk
Cool Whip
Bananas
Reddi-whip
Maraschino Cherries
Lemon
I would recommend pre-making these (without the Reddi-whip, wafer dustings, and cherry) and letting them sit in the fridge for at least a few hours or even overnight so the wafers become soft and all the flavors mix together to become even more delicious!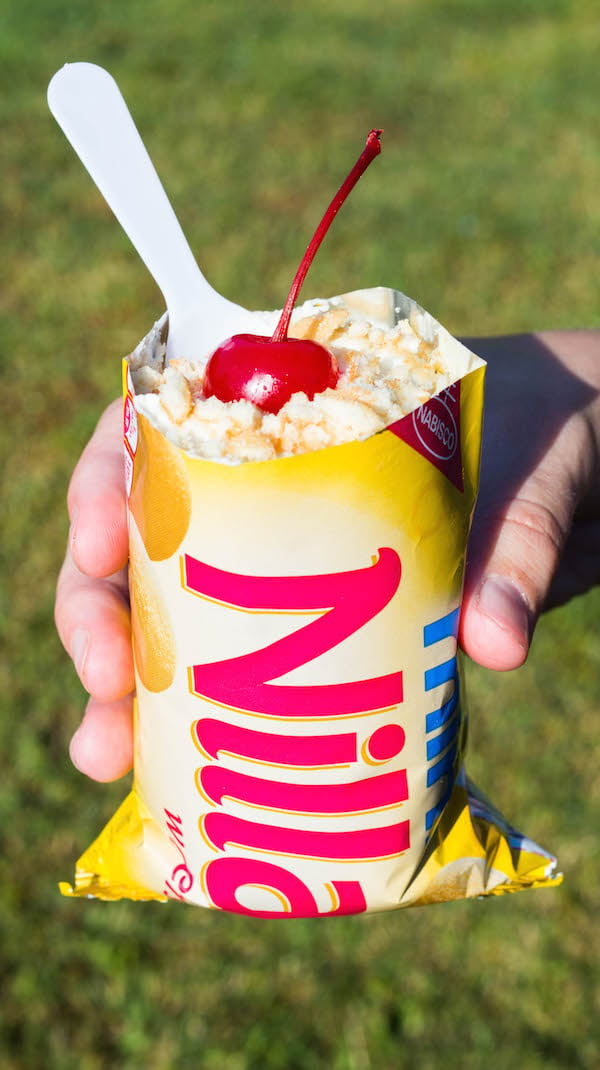 Other Summer Dessert Recipes:
July 4th Mason Jar Angel Food Cake Trifle
Roasted Strawberry Funnel Cake Ice Cream Sandwiches
This post contains affiliate links (when you buy we make a little money at no cost to you). See our disclosure for more information.
Print
Walking Banana Pudding Recipe
A fun and easy, portable banana pudding dessert. Perfect dessert for summer BBQs or picnics!
Author: Janette Staub
Prep Time: 20 min
Total Time: 20 minutes
Yield: 10 dessert packs 1x
Category: Dessert
Cuisine: American
Ingredients
12 pack Mini Nilla Wafers (use wafers from two packs to crush for dusting)
1 (5.1 oz box) Instant Vanilla Pudding Mix
2 1/2 cups Milk
2 tbsp Sweetened Condensed Milk
4 oz Cool Whip
4–5 Bananas, sliced and then quartered
1 Lemon
10 Maraschino cherries with stems
10 Mini plastic spoons (I used these)
Instructions
Using the wafers from two of the snack packs, place in a plastic bag and crush into small pieces for dusting.  Set aside.
Cut the bananas into slices and then quarter them.  Mix with a 1/2 tablespoon of lemon juice to prevent them from browning (you could skip this step if you are assembling and eating immediately).
Combine instant vanilla pudding mix with the milk and condensed milk and beat for 2 min.  Let sit for 5 min and then stir in cool whip.
Cut off one end of the nilla wafer packet and dump out the wafers.  Put half of them back in the bag, add 2-3 tablespoons of vanilla pudding mix and 2 tablespoons of quartered banana slices on top of that.  Now repeat the layering with the remaining wafers, more pudding mix, and bananas.  Complete all 10 packets.
Top each with a layer of Reddi-whip, wafer dusting, and lastly a maraschino cherry.
Serve immediately or let sit in fridge overnight.
Notes
There will be leftover pudding.  I put mine in the fridge and snacked on it for the next few days;-)