Copycat version of Subway's sweet onion sauce. Now you can put the sweet and tangy sauce on all your sandwiches and salads at home!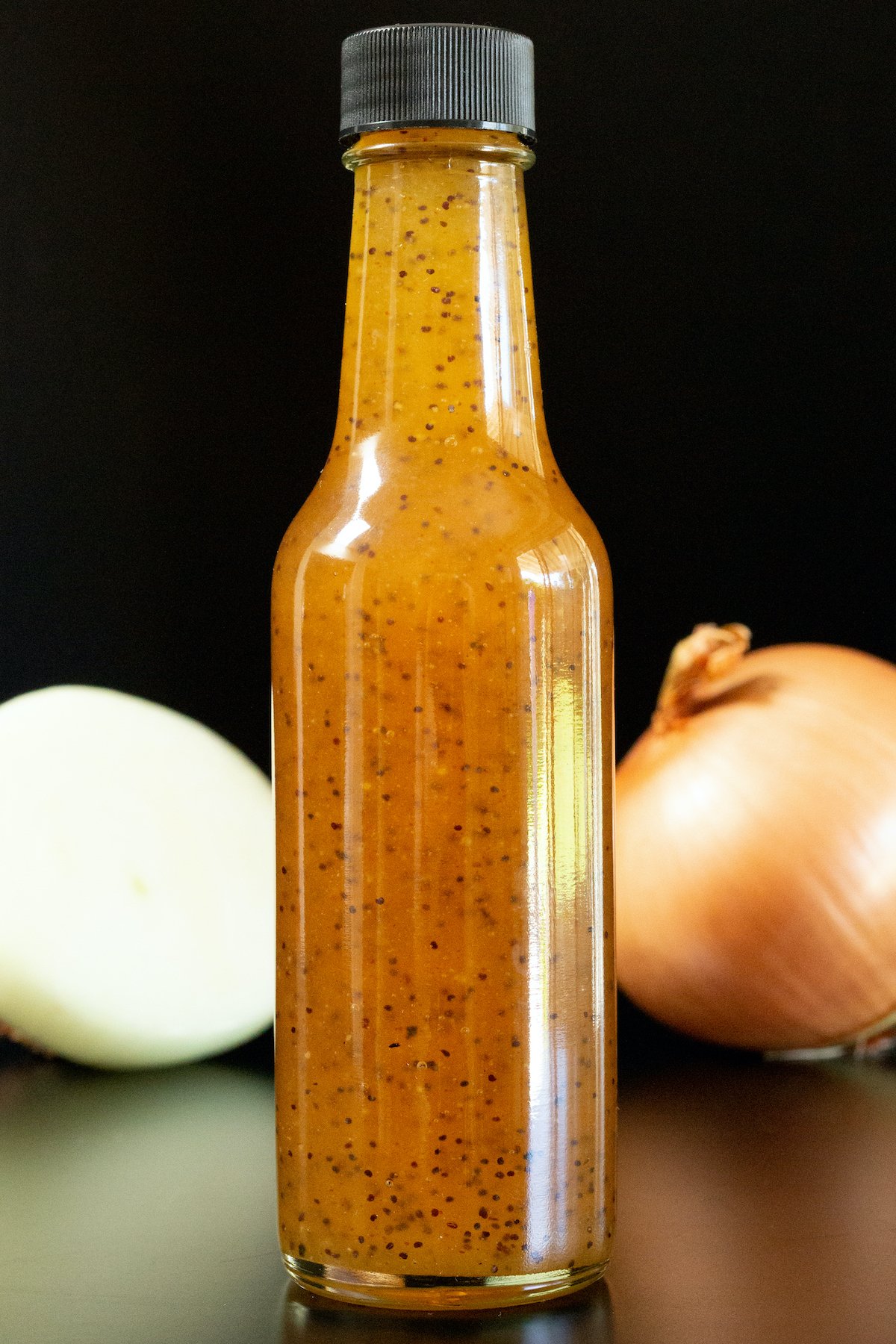 Subway broke my heart when they discontinued the sweet onion sauce. It was the perfect balance of tangy and sweet with just the right amount of flavor from poppy seeds, spices, and fresh onion.
Because it was my absolute favorite sauce at Subway, I just couldn't bear to fathom never tasting it again. I knew it couldn't be too hard to make a homemade version that I could keep in the fridge and use on anything my heart desires at a moments notice.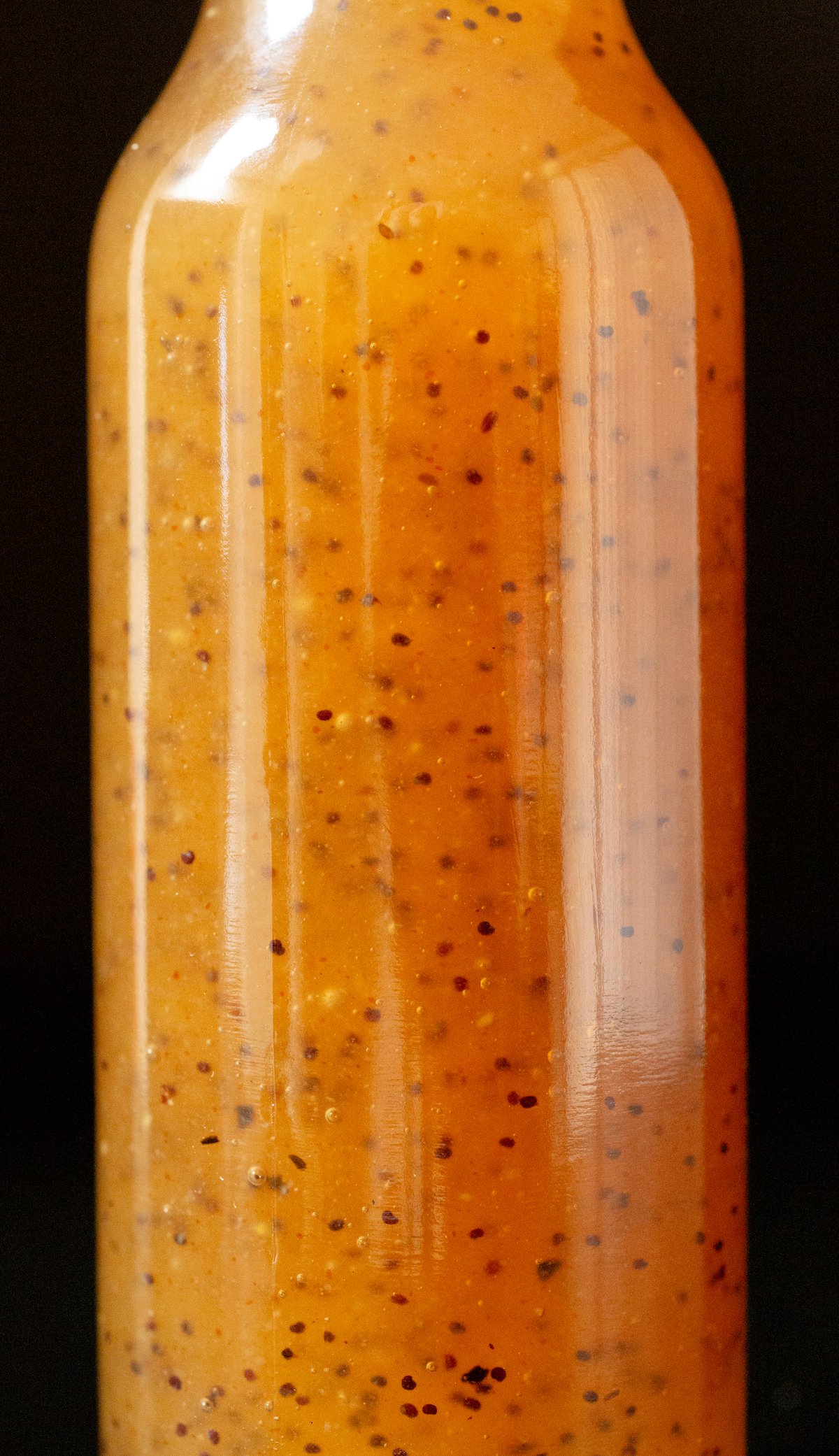 Luckily, I was right and the sauce is incredibly easy to make. All you need is something to grate the onion, like a cheese grater or microplane, and a saucepan to boil the ingredients together in.
Then you just need to let the sauce cool down and allow the flavors to come together for a few hours. You'll be pouring this tasty sauce over everything in no time!
And if you're thinking about what other fast food recipes you should make at home, I highly recommend trying our Zax's Sauce and Taco Bell Nacho Cheese copycat recipes.
Ingredients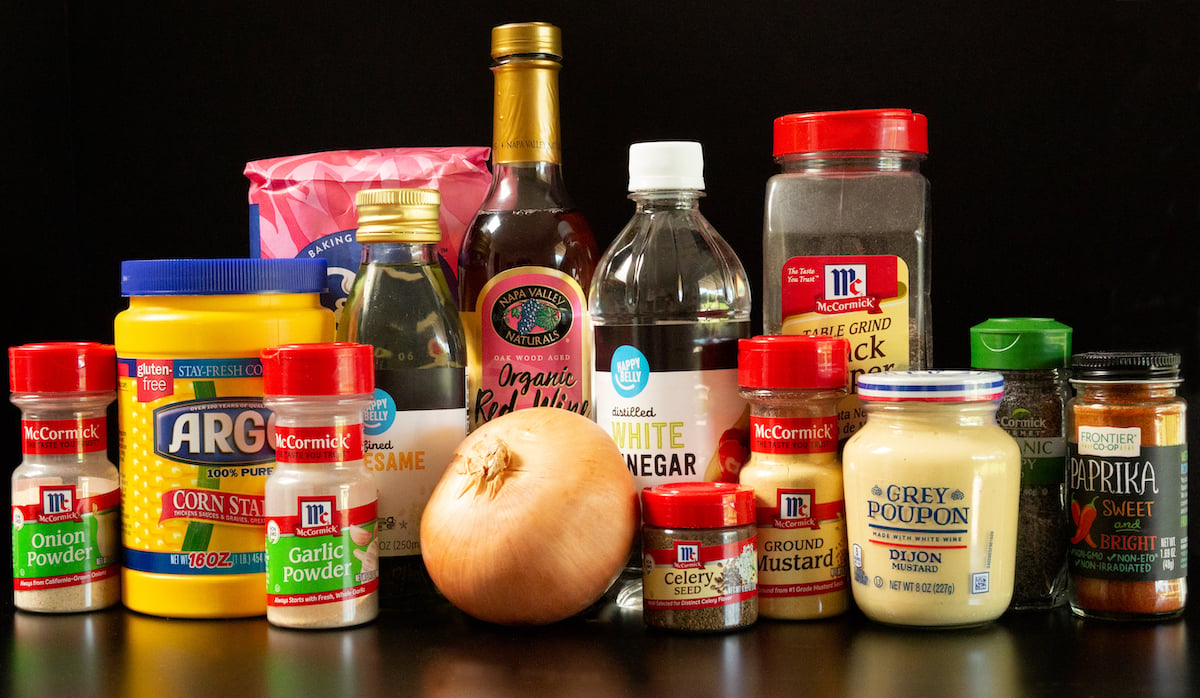 Sugar – The main ingredient in this sauce is white sugar. You can reduce it to your taste, up to 1/3 cup less.
Vinegar – Red & white vinegar come together to bring the "tang" to this sauce.
Onion – Fresh grated sweet onion adds the best flavor. You can substitute a white onion, if you have that on hand.
Sesame Oil – A small amount of sesame oil adds just the right amount of fat and flavor.
Mustard – Dijon mustard has the flavor profile we're looking for.
Mustard Powder – If you don't have any dry ground mustard powder, add an extra teaspoon of dijon.
Spices – Onion powder, garlic powder, paprika, celery seed, poppy seeds, salt, and pepper. 
Cornstarch – This is essential to thicken up the sauce. You can substitute arrowroot, if you'd prefer.
This post contains affiliate links (when you buy we make a little money at no cost to you). See our disclosure for more information.
Tips
You can use this sauce as soon as it cools, but it tastes best after several hours, when the flavors have had a chance to really meld together.
To get the onion to the right consistency, use the small holes on a cheese grater, a microplane, or press it through a garlic press. In a pinch, mince the onion as small as you can. 
Want a version with a little kick? Add red pepper flakes or cayenne pepper.
What To Use It On
Sandwiches
Salads
Pizza
Shredded or baked chicken
Vegetables
Any other ideas for what to use copycat sweet onion sauce on? Please let us know in the comments!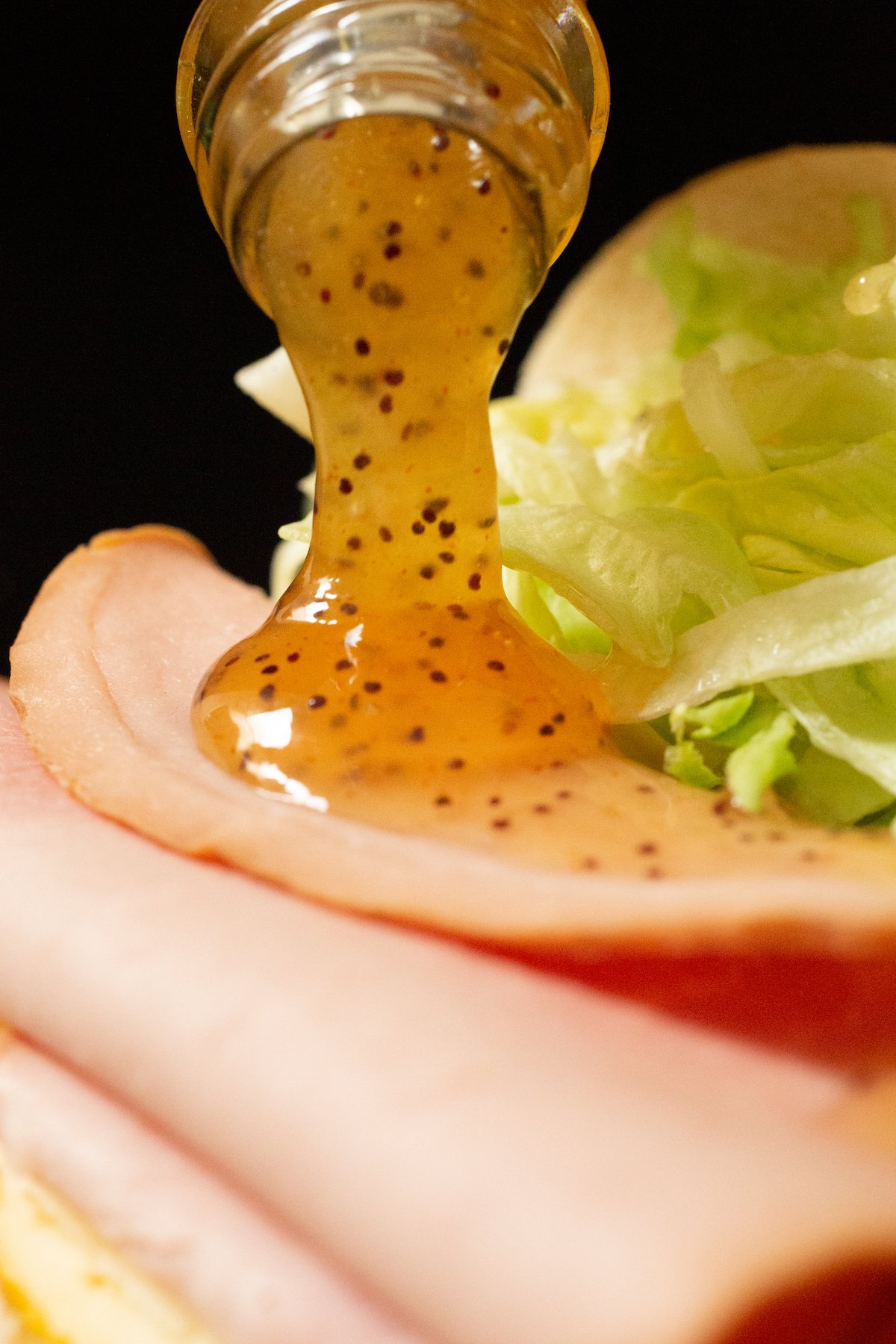 How To Store
You can store this sauce for up to 1 week in the fridge. Keep it in any airtight container. I use small glass bottles or squeeze bottles that make it easy to put on sandwiches.
Print
Subway Sweet Onion Sauce
Homemade version of the tangy and sweet onion sauce from Subway.
Author: Jessica Pinney
Prep Time: 5 minutes
Cook Time: 10 minutes
Total Time: 15 minutes
Category: Sauce
Cuisine: American
Ingredients
1 Cup Sugar
1/2 Cup Water
6 Tablespoons White Vinegar
1 1/2 Tablespoons Red Wine Vinegar
1/2 Tablespoon Onion, freshly grated with a microplane
1 Tablespoon Cornstarch
2 Teaspoons Dijon Mustard
2 Teaspoons Mustard Powder
1 Teaspoon Poppy Seeds
1/2 Teaspoon Sesame Oil
1/2 Teaspoon Onion Powder
1/2 Teaspoon Salt
1/4 Teaspoon Garlic Powder
1/4 Teaspoon Celery Seed
1/4 Teaspoon Paprika
1/4 Teaspoon Black Pepper
Instructions
Add all the ingredients to a sauce pan. Bring it to a boil while whisking constantly.
Let it boil for 5 minutes, then reduce the heat to a simmer for another 5 minutes – whisking the entire time.
After the sauce thickens, remove from heat and allow to cool.
Store in an airtight container in the refrigerator for up to 1 week.