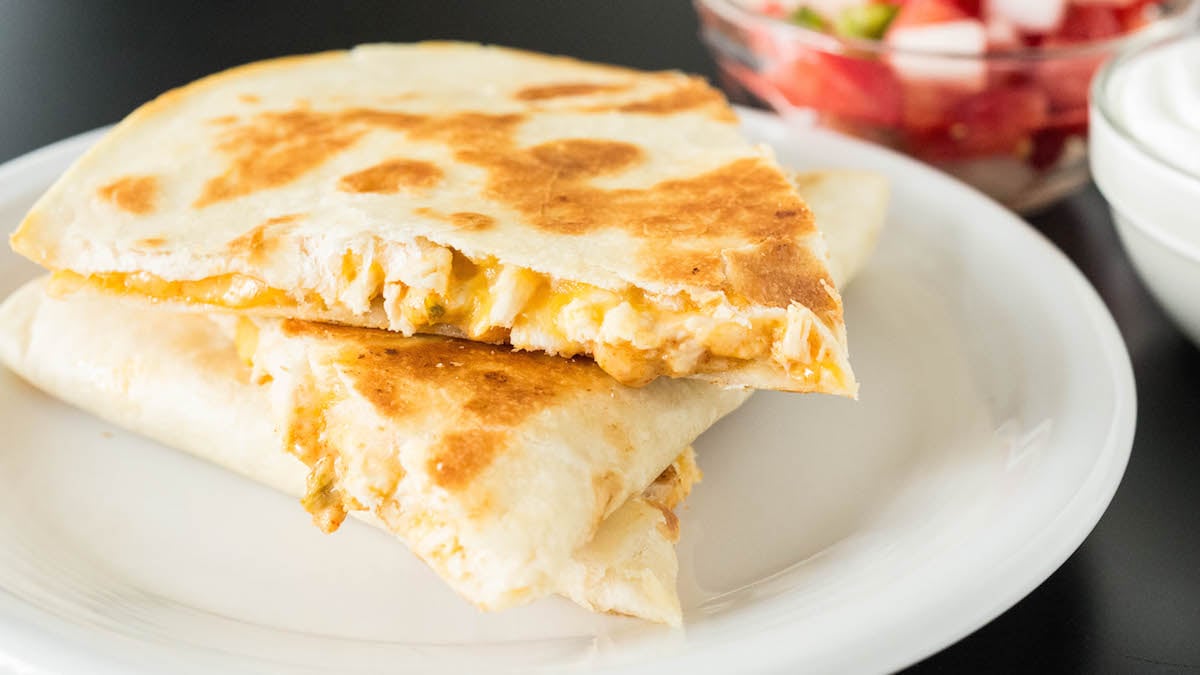 I don't trust anyone who says they don't like Taco Bell.
Chances are they're either a liar or an alien and I don't have room in my life for either of those.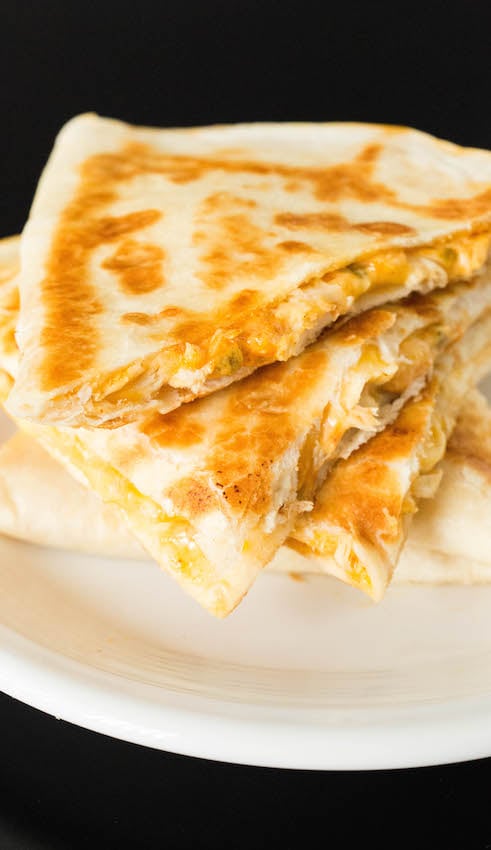 My homemade Crunchwrap Supreme recipe is easily the most popular recipe on our site. It has been viewed a few million times and pinned two million times!
It's universally beloved and for good reason – it's delicious AF.
The Crunchwrap is my favorite item on the Taco Bell menu. Since you guys loved it so much, I wanted to make a homemade version of my second favorite Taco Bell item – the chicken quesadilla. If you've had one, you know it's covered in this amazing creamy yet spicy sauce.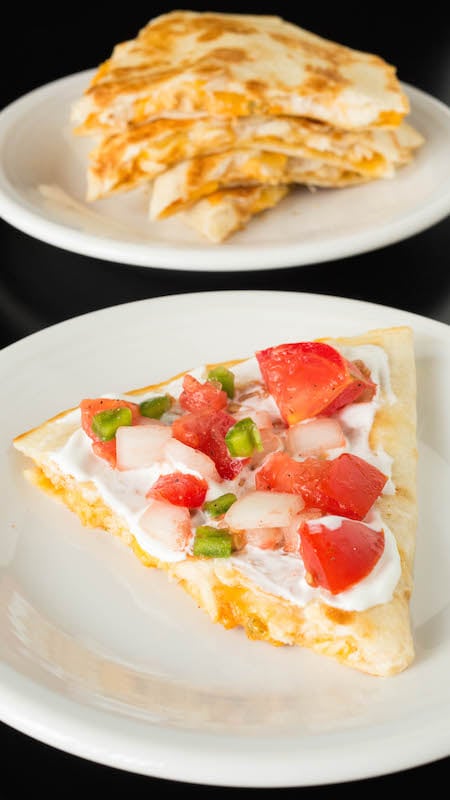 That sauce is pretty much what makes the Taco Bell quesadilla unique.
The first step in creating a homemade version of this recipe is to recreate the special sauce.
Luckily it is pretty simple. You will need mayo for the base and a few spices like cayenne & garlic as well as some pickled jalapeños.
I always order a side of pico and sour cream when I hit up the Taco Bell drive-through. To me, this completes any quesadilla.
Janette prefers to eat hers plain, so I won't fault you if you do too.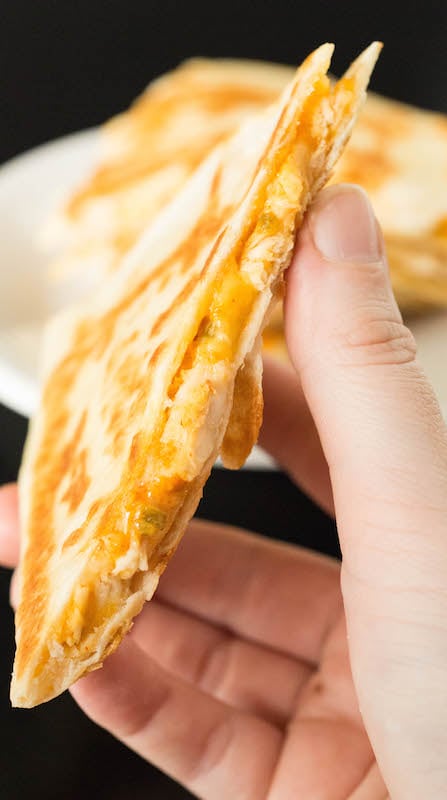 What recipe should I copycat next? I'm thinking maybe those new Taco Bell fries….
Got another recipe you want me to recreate? Let me know in the comments below!
Other Copycat Recipes:
Print
Copycat Taco Bell Quesadilla Recipe
Make Taco Bell's Chicken Quesadilla at home with this easy recipe. 
Author: Jessica Pinney
Prep Time: 10 minutes
Cook Time: 20 minutes
Total Time: 30 minutes
Yield: 2 1x
Category: Entrée
Cuisine: American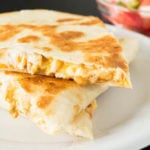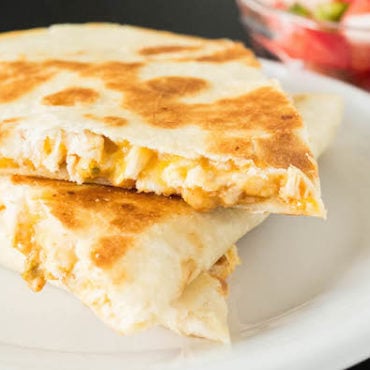 Ingredients
Taco Bell Quesadilla Sauce Ingredients:
1/4 Cup Mayo
2 Tsp Minced Pickled Jalapenos
2 Tsp Pickled Jalapeno Juice
2/3 Tsp Sugar
1/2 Tsp Cumin
1/2 Tsp Paprika
1/8 Tsp Cayenne Pepper
1/8 Tsp Garlic Powder
1 Dash Salt
Taco Bell Quesadilla Ingredients:
1 Chicken Breast
1 Cup Cheddar & Monterey Jack Cheese (If you can't find a bag that's a mix, just buy them separately and use 1/2 cup of each)
1 Slice American Cheese
2 Flour Tortillas (Burrito size)
Instructions
How To Make Taco Bell Quesadilla Sauce:
Add all ingredients to a small bowl. Stir well to combine. Set aside.
How To Make Taco Bell Quesadilla:
Salt & pepper chicken breast on both sides. Heat 1 1/2 Tbsp of vegetable oil over medium-high heat in a skillet. Add chicken breast and cook until done (when internal temperature reaches 165 degrees F). Remove chicken from skillet and thinly slice.
Place tortilla on hot skillet. On one side of the tortilla, place 1/4 cup of the shredded cheese and 1/2 slice of American cheese. Place half of the chicken on top of the cheese.
On the other side, spread about 1.5 tablespoons of the sauce. Fold tortilla over and press gently with your spatula. Cook until cheese is melted and bubbly, 2-4 minutes each side.
Use a pizza cutter to slice each quesadilla into 4 pieces.