We're bringing you our 30 favorite chicken dinners that can be made in 30 minutes or less!
These quick chicken dinner recipes are perfect for weeknight family meals when your time is limited but you don't want to sacrifice flavor.
We've included everything from 30-minute chicken breast recipes to 30-minute chicken pasta and every other 30-minute chicken meal in between!
30 Minute Chicken Dinner Recipes
1. Parmesan Tomato Basil Chicken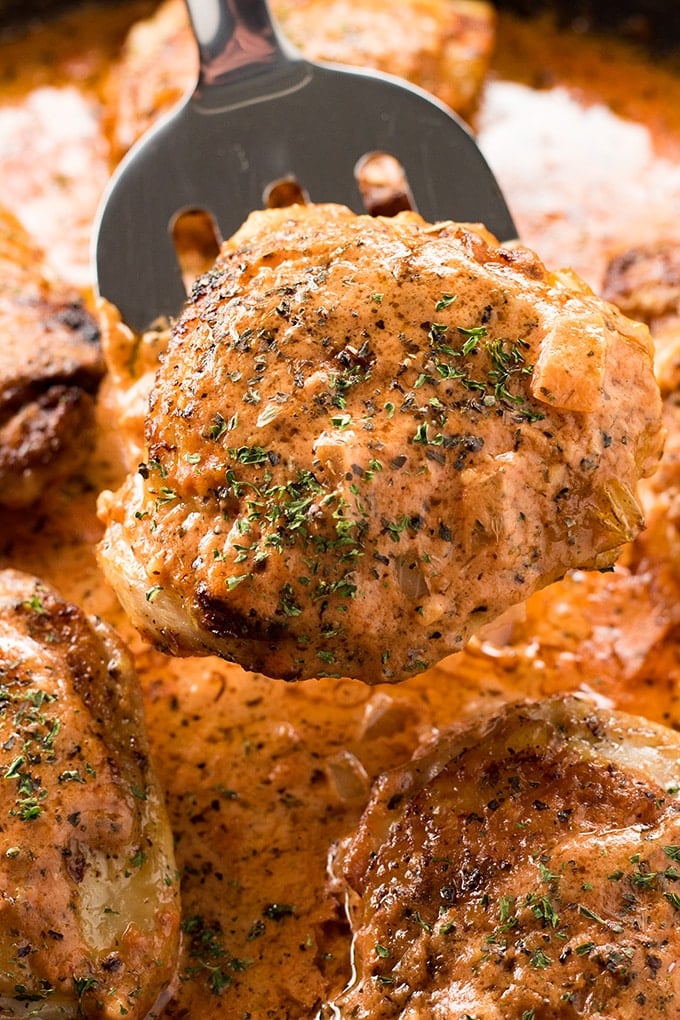 In this mouth-watering one-pan creamy chicken recipe, chicken thighs or breasts are seared and simmered in a creamy tomato basil and parmesan sauce.
2. Spicy Peanut Chicken Satay

This popular chicken recipe from Asia takes just 30 minutes to make if you marinate and soak skewers ahead of time.
3. 3 Ingredient Blackened Chicken
This blackened chicken is our personal favorite quick, low-carb dinner. Serve with a side of arugula and tomatoes and you've got a quick and easy healthy meal.
4. One Pot Chicken Parmesan Pasta
A one-pot pasta dish that incorporates all the great chicken parmesan flavors. Not only can you make it quick, but clean up will be a breeze!
5. Chicken Pot Pie Crescent Braid
Don't be intimidated by this fun twist on chicken pot pie – crescent braids are much easier to make than you think!
6. Easy Thai Chicken
Damn Delicious always delivers and this 30 minute sticky, tender, and moist Thai chicken recipe is no exception.
7. Barbeque Chicken Quesadillas
This BBQ Chicken quesadilla is a great way to use up leftover chicken. We've been on a quesadilla kick lately and after seeing this recipe I know what we're making next!
8. Jamaican Chicken Sheet Pan Dinner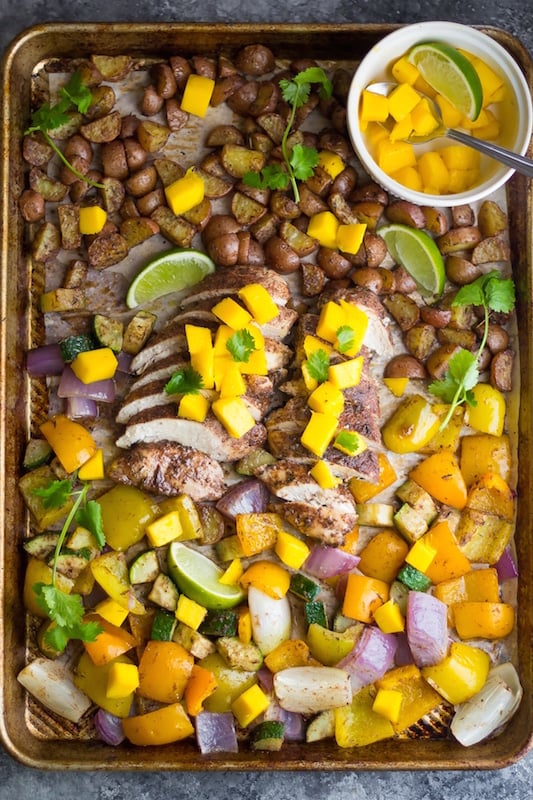 Sheet pan dinners can be your best friend when you have limited time to make a meal. This Jamaican Chicken version has bell peppers, onions, and potatoes covered in a spicy rub then topped with mangos. Yum!
9. Lemon Butter Chicken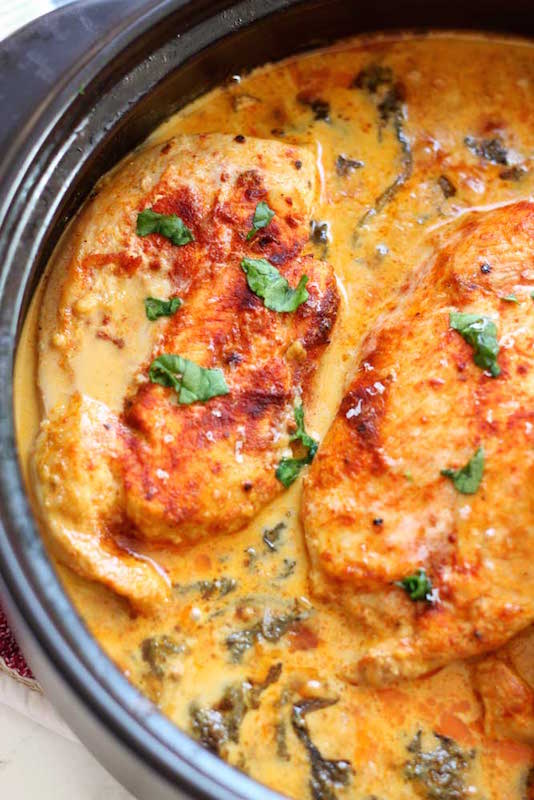 Lemon cream sauce mixed with fresh garlic and Parmesan cheese pairs perfectly with the tender and juicy chicken in this dish. Perfect for any weeknight dinner!
10. Honey Sriracha Lime Chicken Wings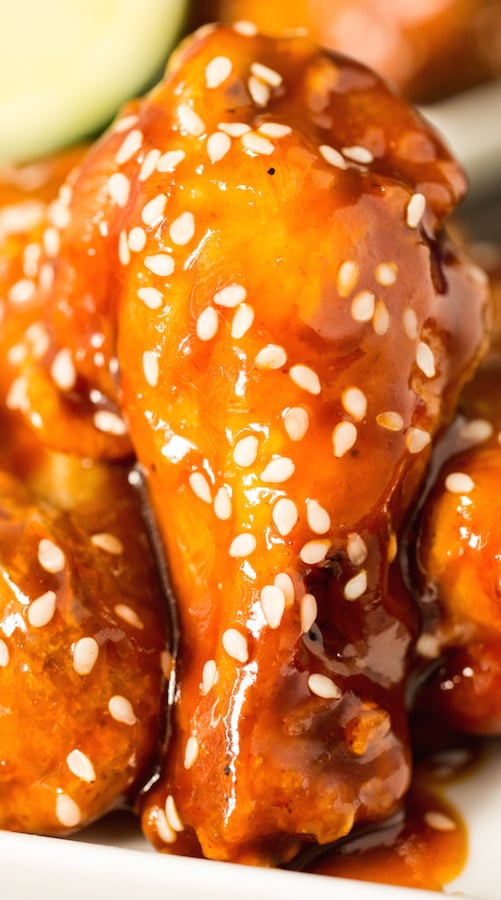 Wings are a staple in our household and this is one of our go-to recipes. The spicy Sriracha and tart lime pair together perfectly!
11. 30 Minute Chicken Gyros

Forget takeout, make this classic Greek dish in less than 30 minutes at home!
12. One Pot Chicken Fajita Pasta
This hearty one-pot chicken fajita pasta has all the great classic chicken fajita flavors combined with creamy pasta. Great weeknight meal!
13. Creamy Tuscan Chicken with Spinach & Sun-Dried Tomatoes
Creamy Tuscan chicken with fresh garlic, spinach, and sun-dried tomatoes is a meal worthy of special occasions and can be on your table in just 30 minutes!
14. The Best Grilled Chicken Recipe with Spice Rub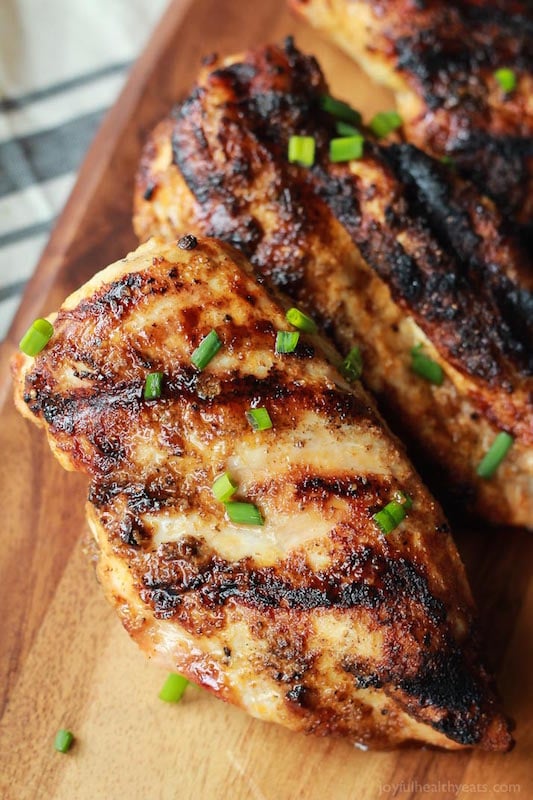 Joyful Healthy Eats says this is the best grilled chicken you'll ever make and it only takes 20 minutes!
15. One Pan Mediterranean Chicken with Roasted Red Pepper Sauce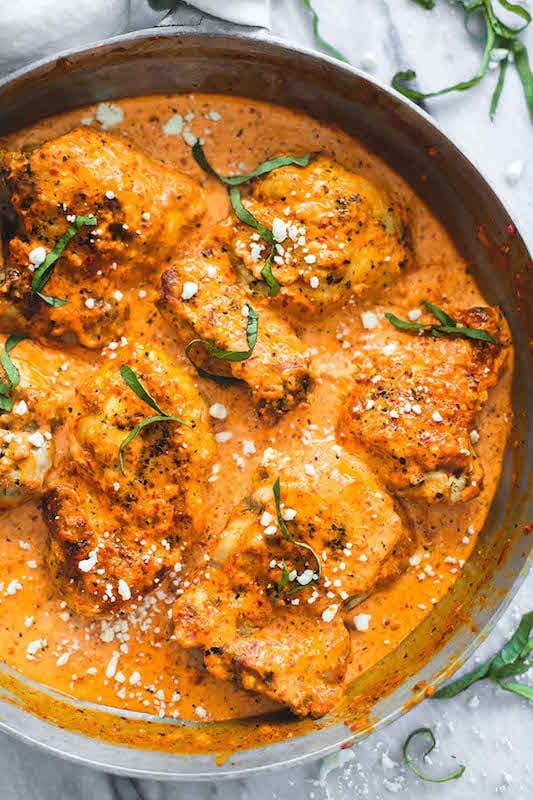 Another one-pan chicken recipe, this Mediterranean version is covered in a roasted red pepper sauce and packed full of flavor.
16. Mexican Chicken Soup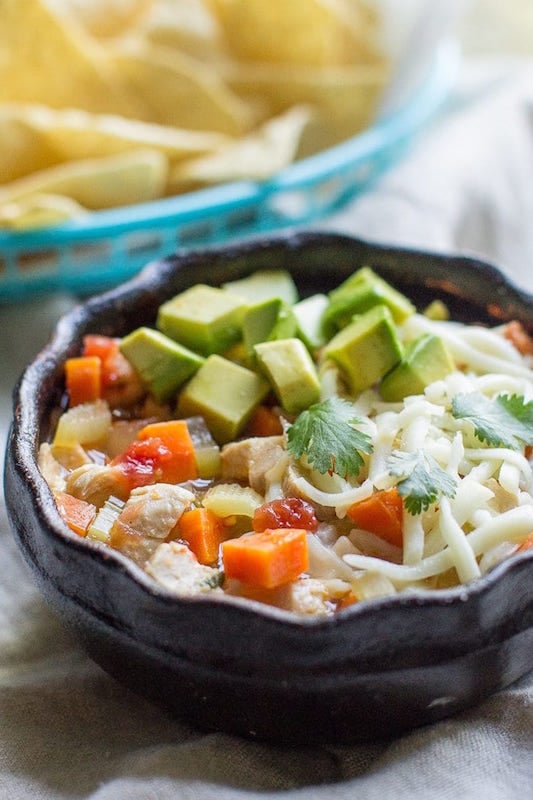 This easy, healthy and delicious Mexican chicken soup is a great way to put leftover chicken to work.
17. Instant Pot Honey Balsamic Chicken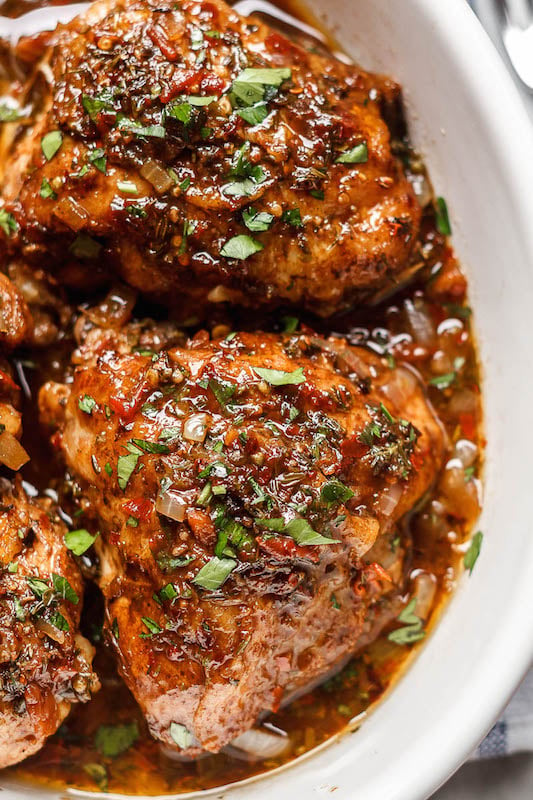 One of the easiest 30-minute chicken recipe hacks is using the Instant Pot. This sweet, tangy, and fall-off-the-bone chicken legs & thighs recipe is a great one to start with.
18. Creamy Mushroom & Leek Chicken Breasts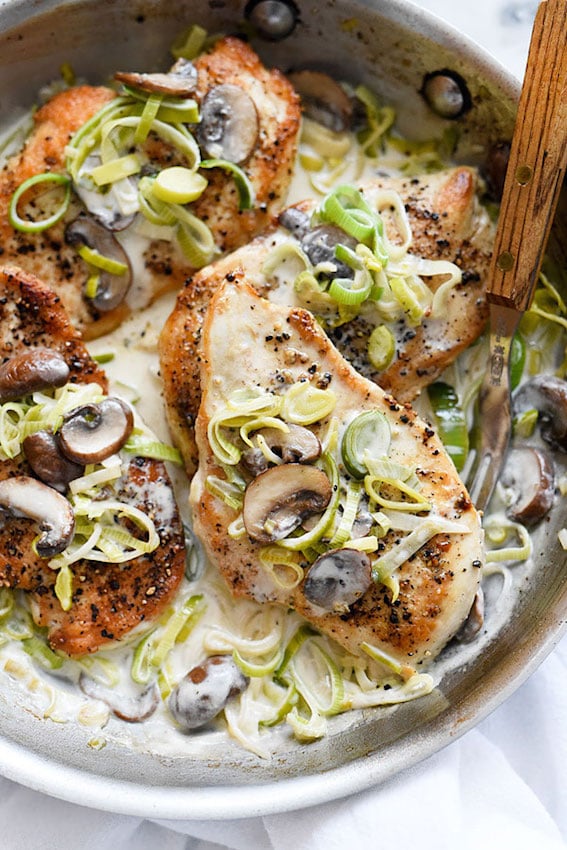 A must-make when leeks are in season, this creamy mushroom chicken breast recipe is a savory one-pan masterpiece.
19. Pressure Cooker Whole Chicken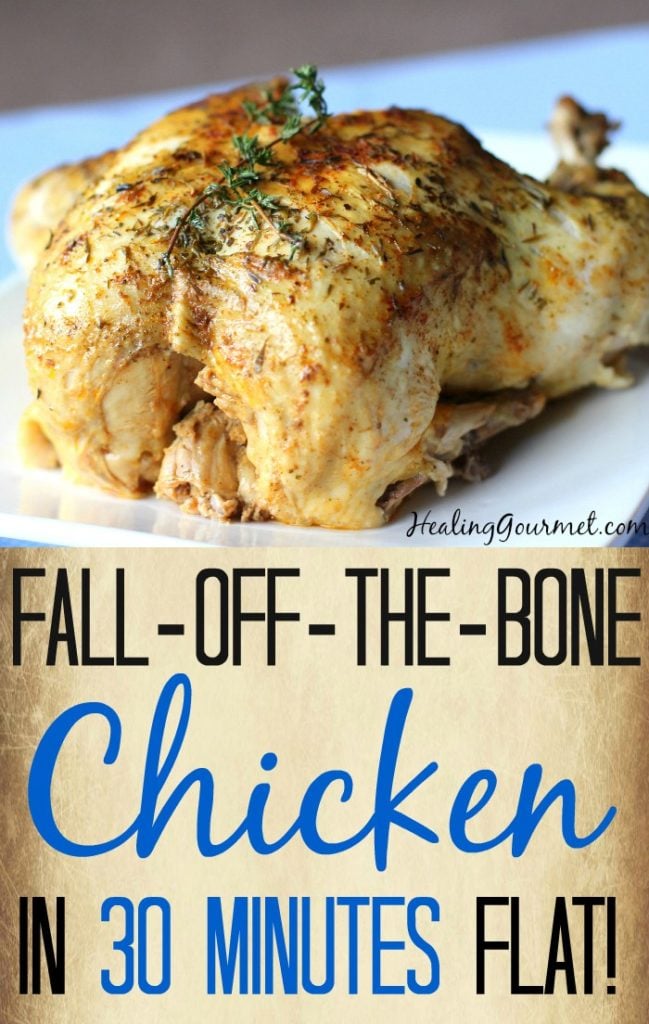 Did you know you can use your pressure cooker to make a whole chicken that rivals any grocery store rotisserie chicken in just 30 minutes??
20. Quick & Easy Honey Chipotle Chicken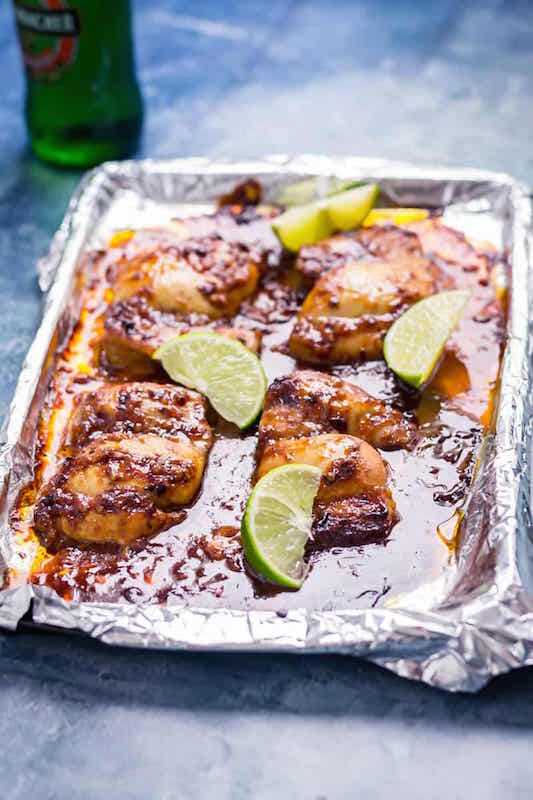 Something sweet & spicy always catches our attention. This quick & easy honey chipotle chicken would be perfectly paired with a cold beer on a Summer's eve.
21. Baked Chicken Parmesan with Zucchini Noodles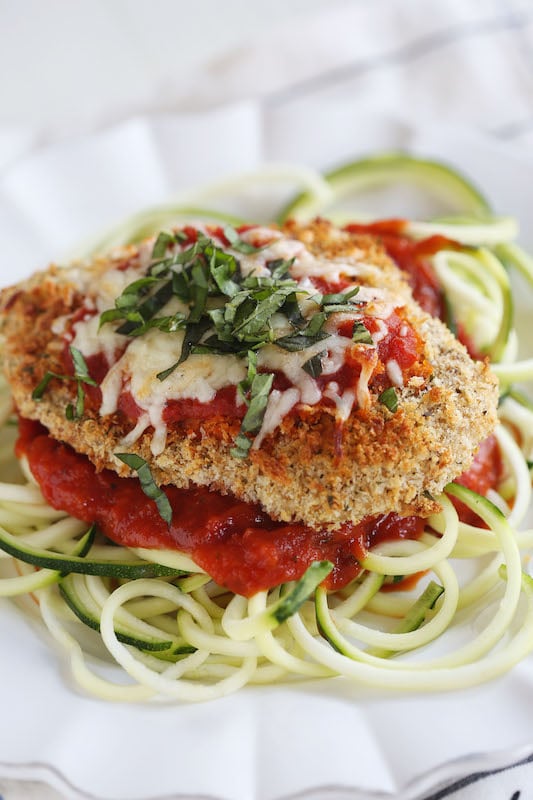 Quick chicken recipes like this that swap out the carbs for vegetable noodles are a godsend when you're trying to eat healthy.
22. One Pan Cheesy Jalapeno Chicken
This one-pan chicken recipe is bursting in flavor and smothered in cheese. You can't go wrong with that!
23. Pesto Chicken Caprese Pasta
I swear I can smell this dish through the screen. So fresh – it's packed full of pesto grilled chicken, grape tomatoes, fresh mozzarella, and lots of basil.
24. Creamy Italian Chicken Skillet with Spaghetti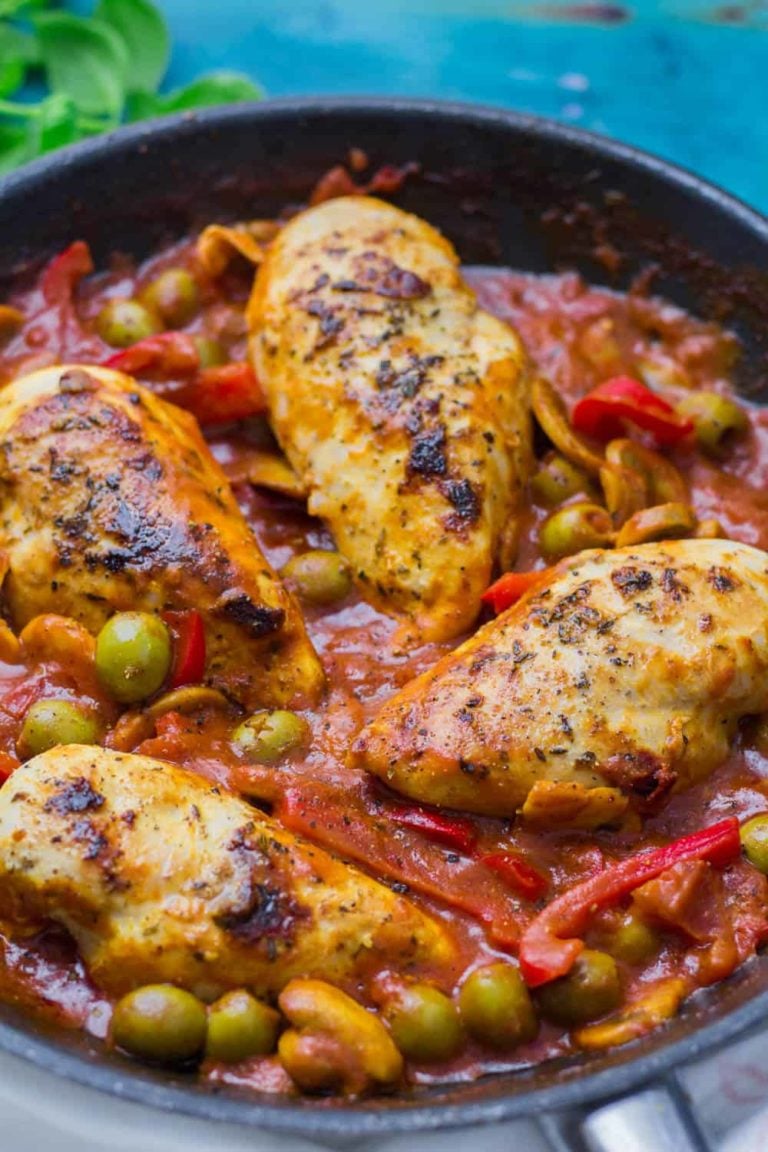 This creamy Italian chicken skillet is the perfect thing to put over spaghetti. It's so easy and is made all in one skillet!
25. 30 Minute Chicken Pad Thai
This Chicken Pad Thai recipe rivals any restaurant but can be made with ingredients you probably already have in your pantry and is less expensive!
26. Sheet Pan Honey Mustard Chicken & Vegetables

Honey mustard lovers must try this healthy one-pan chicken dinner with seasonal veggies like butternut squash.
27. 30 Minute Mozzarella Chicken with Homemade Tomato Sauce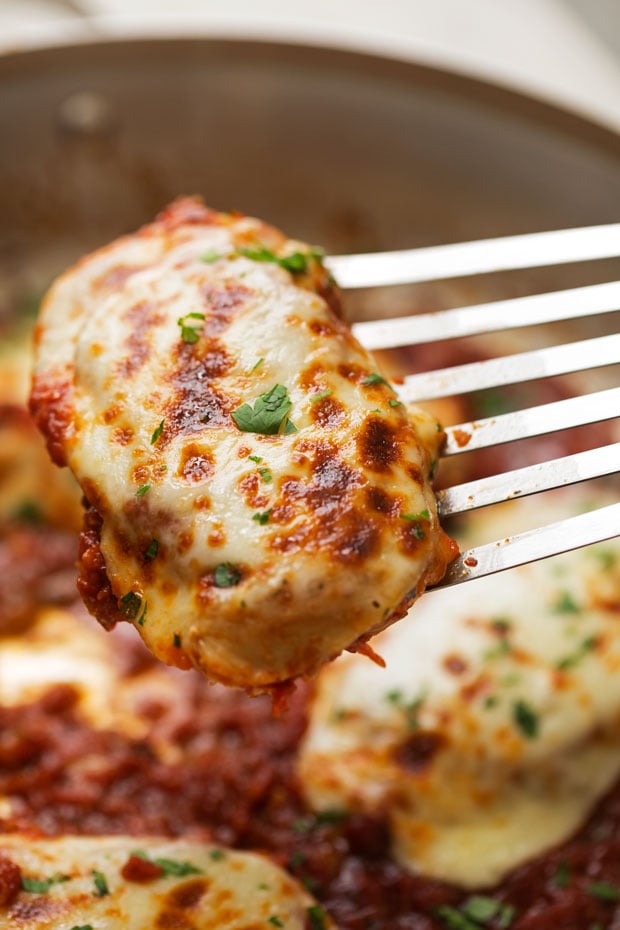 A simple chicken breast that's been seared, nestled in a quick marinara and then topped with a slice of mozzarella cheese and broiled for 1-2 minutes until the cheese is all bubbly and golden. Yes, please!
28. Tomato Basil Chicken Stew
Looking for a quick and hearty chicken dinner? Try this easy recipe from Gimme Some Oven.
29. Instant Pot Cilantro Lime Pulled Chicken Tacos
The Instant Pot is coming to the rescue again! Make this colorful chicken recipe when you have limited time on Taco Tuesday.
30. 30 Minute Low Carb Chicken Ramen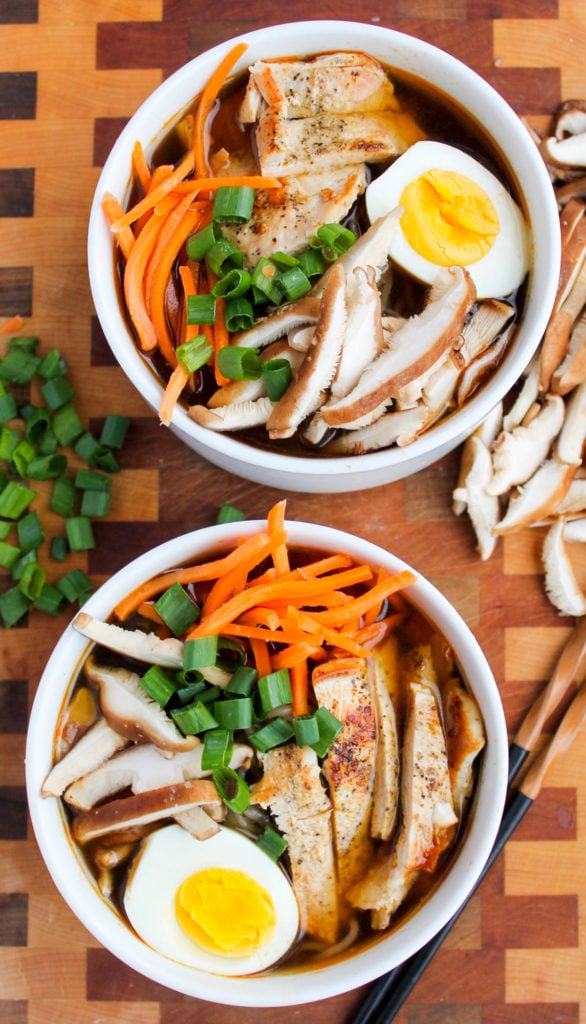 This delicious chicken recipe uses a noodle alternative that's low carb and low calorie. Perfect for those chilly weeknights!