Blended slushie cocktail made with white claw, frozen fruit, and vodka. It's the perfect refreshing drink to get your buzz on at the pool this summer!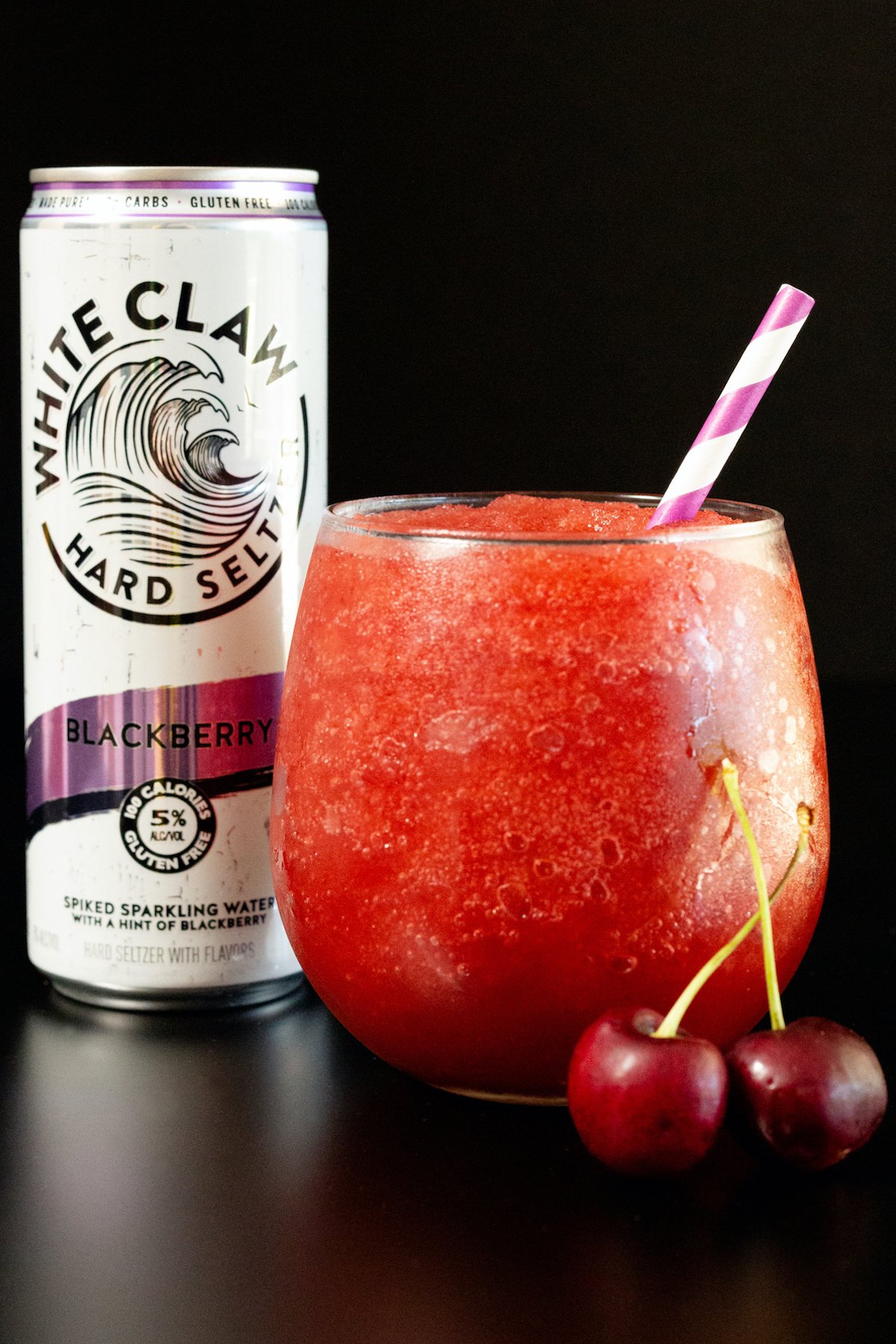 White claw slushies are all over TikTok, so we had to try them ourselves. All it took was one sip and we were hooked!
They've become the cocktail of our summer and it's hard to imagine ever sitting by the pool again without one to sip on.
We've done the hard work of blending different flavors of white claw with all kinds of frozen fruit. We've found some amazing flavor combinations that we can't wait to share with you!
Ingredients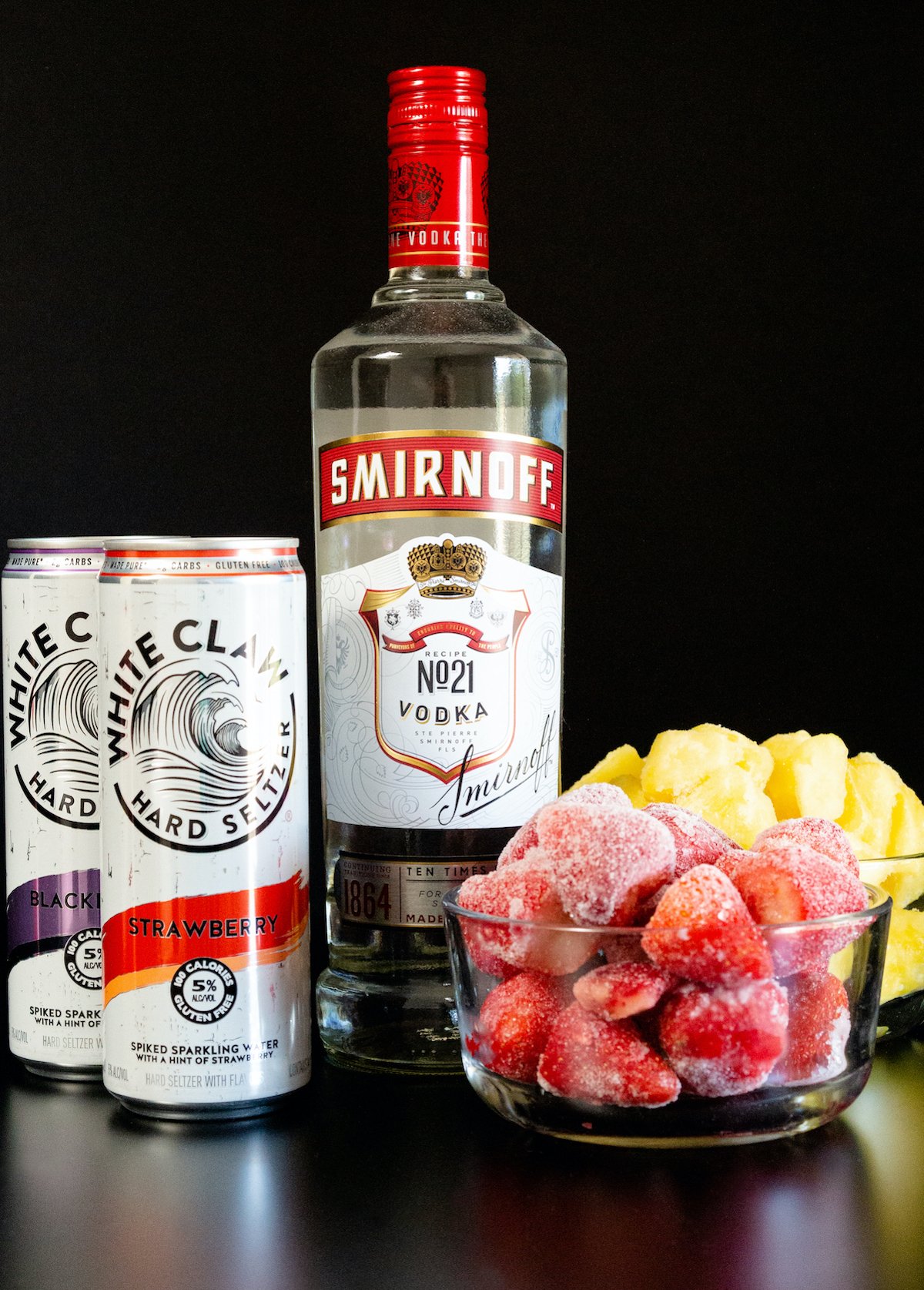 White Claw – Obviously, you'll need a few cans of White Claw. You can use any flavor you'd like or even multiple flavors!
Vodka – The neutral flavor of vodka works well in this recipe. You can, however, substitute another hard liquor of your preference. Gin is a great choice.
Fruit – Fresh or frozen fruit both work. You can use any kind of fruit you'd like. We've listed some of our favorite flavor combos below in the next section.
Ice – The more ice you use, the thicker your drink will be. I like a lot of ice so that it really has that "slushy" type consistency. Feel free to adjust the amount to your preference.
Variations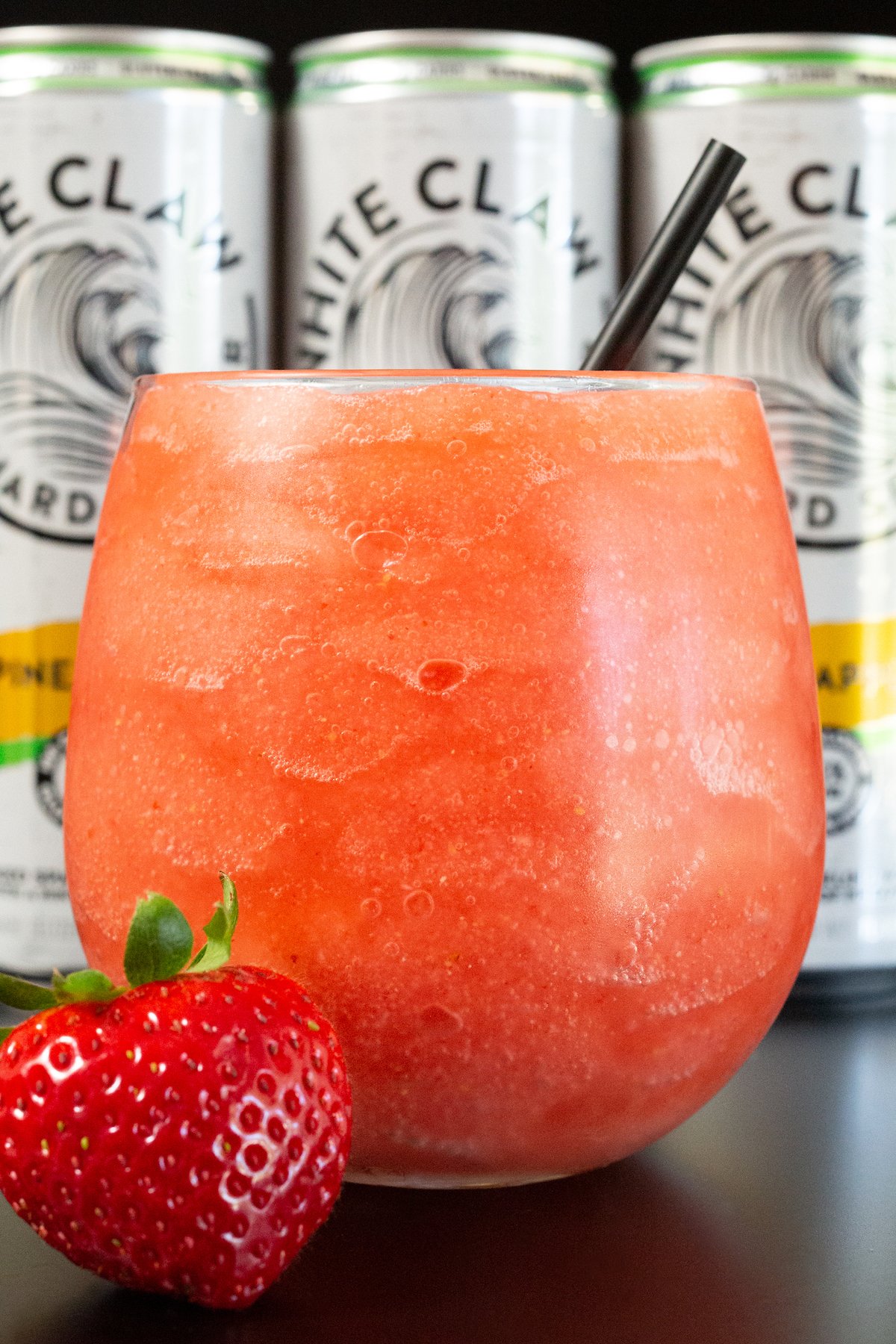 Pineapple
Add strawberries & vodka for the perfect poolside beverage.
Mango
Add pineapple & rum to make a delicious tropical drink.
Watermelon
Add strawberries & tequila for a fruity margarita type slushy.
Black Cherry
Add watermelon & vodka for a super refreshing summer drink.
Lime
Add fresh cherries for a delicious cherry limeade-esque flavor.
Blackberry
Add cherries, strawberries, blueberries and vodka for a very berry slushy.
More Fun Cocktail Ideas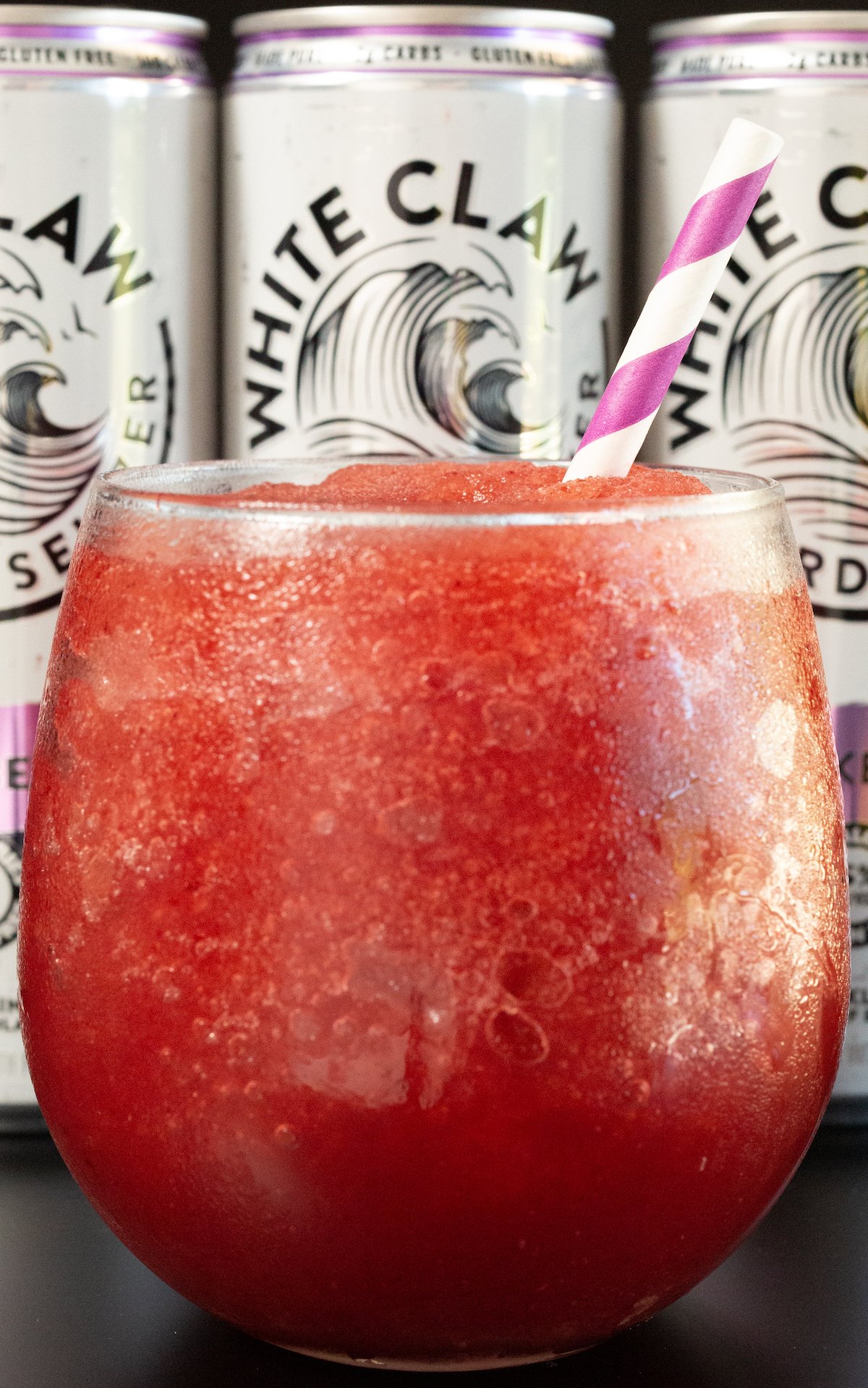 Print
White Claw Slushie
A refreshing frozen cocktail made with White Claw seltzer, vodka, and fruit.
Author: Jessica Pinney
Prep Time: 5 minutes
Total Time: 5 minutes
Yield: 2 1x
Category: Cocktails
Cuisine: American
Ingredients
1 12oz White Claw Can
3oz Vodka (or other liquor)
1 Cup Frozen Fruit
1.5 Cups Ice
Instructions
Add all the ingredients to a blender then seal with the lid. Blend until well combined.
Pour into two glasses and enjoy!