Are you as obsessed with sour beer as we are?!? Over the past year, we've tried more than 300 different ones! Everything from fruited sours to slushy and smoothie varieties.
Suffice to say, we are experts on these tangy brews. Our tastebuds are well-trained to decipher which ones are the most delicious and desirable. In our opinion, the sour beers below are the best available on the market.
Remember that brewers are constantly churning out new sours, so we'll be occasionally updating this post to include new favorites as well. Keep checking back so you don't miss any!
#1 – Smoofee by The Brewing Projekt
I know it's hard to believe, but drinking a Smoofee beer tastes just like you're sipping on Jamba Juice. Each batch they brew contains a different variety of fruits. Every single one I've had has been a winner! Absolutely do not pass up this thick, fruity nectar of the gods if you see it.
#2 – Trashcan Punch by 903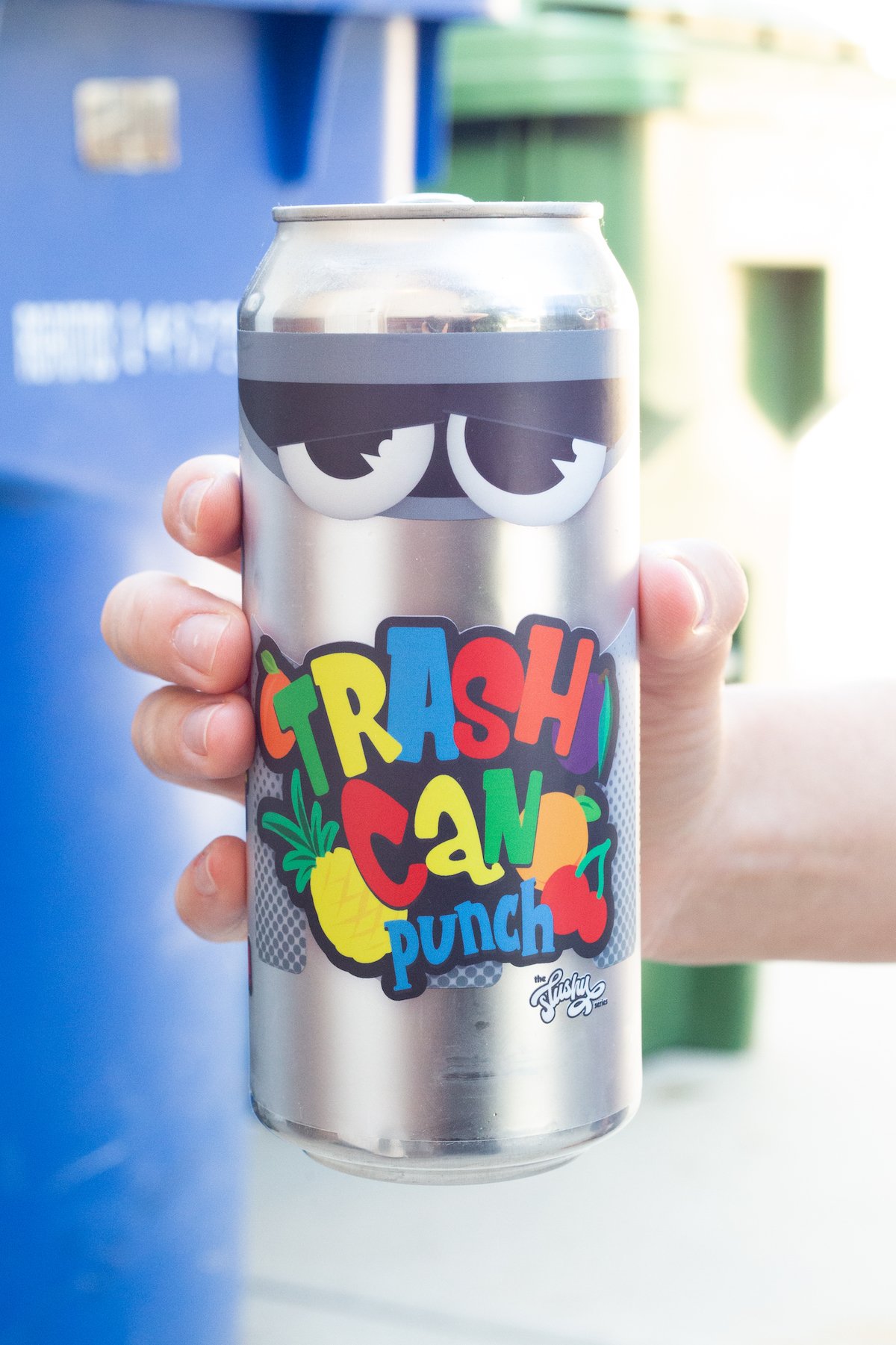 This was the first beer that turned me on to fruited sours. It's inspired by "hooch" or "trash can punch", you know, that stuff you used to make in a cooler in college? But it's 1,000xs better than hooch could ever be! It's lighter than your average sour and has big chunks of fruit swirling around in it. Delish!
#3 – Super Slurp – Junkyard Brewing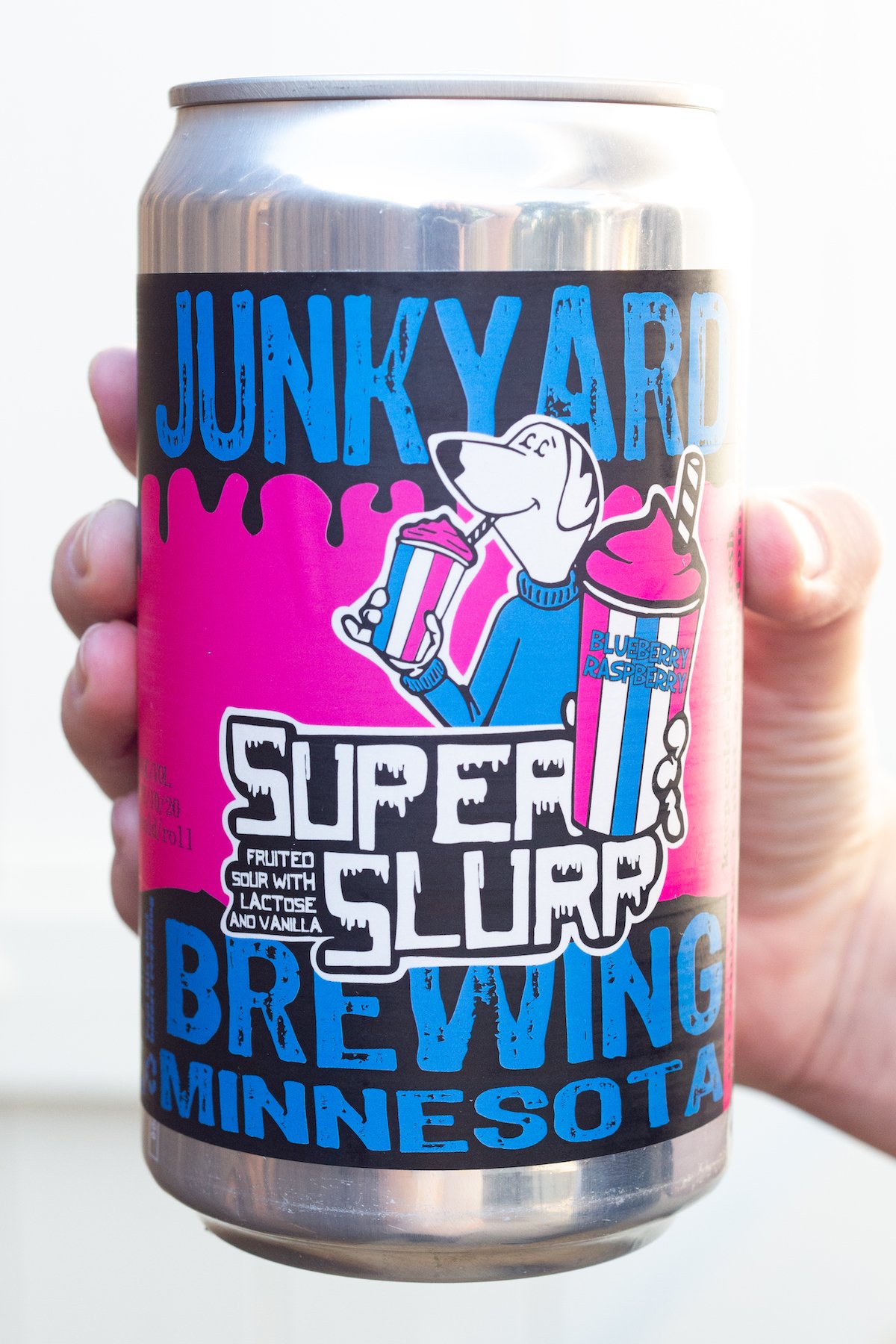 This small craft brewery produces big cans of beer. No, like really, their cans are XL sized to get around some archaic state law that makes it difficult for them to sell traditional sizes. It's a blessing though, because anyone who's tried a Super Slurp wants more. It's heavenly thanks to generous amounts of fruit, lactose, and vanilla.
#4 – Chonk by Drekker
Drekker has several sour lines that are amazing, but their cans of Chonk deliver something special every single time. Past favorite versions of mine include the banana split featured above and a rainbow sherbet that was conditioned on melted ice cream. Each one pours thick like a milkshake – 10/10!
#5 – Rainbow Sherbet by Prairie Ales
For all my other rainbow sherbet fanatics out there – you've got to try this beer! It has a nice, crisp tartness. I'd describe it as tasting like sour skittles. It's also lighter than a lot of the beers on this list, so it's easy to knock back a few. Just looking at the can art makes me happy!
#6 – Black Project Spontaneous & Wild Ales
If you're into super-duper-literally-make-you-pucker sour stuff, Black Project Ales were made for you! Most of their brews are lambic-style, which are the traditional sour beers. They focus on using local ingredients and their beers are inoculated with wild yeast and bacteria from the air. Super cool!
#7 – 450 North Cheesecake Growlers
450 north Brewing is the OG of smoothie beers. We can't get enough of their XL Cheesecake growlers. My favorite was a no-bake cherry cheesecake version they put out around the holidays — it was like drinking a liquid version of the real thing!
#8 – Sour Monkey by Victory Brewing
Sour monkey holds a special place in my heart because it was the very first sour I ever tasted. I was celebrating happy hour at a taproom and the name caught my eye. One sip and I was a member of the sour fan club for life! It has a sour apple flavor profile that I just can't get enough of.
#9 – Out of Order by RAR Brewing
RAR is pumping out some of the most interesting sour beers out there. The Dole Whipped (above) with melted ice cream and pineapple was incredible. Past favorites include one conditioned on pop rocks and another conditioned on fruit, cake batter, pastry cream and Cookies terpenes.
#10 – Urban Artifact Midwest Fruit Tart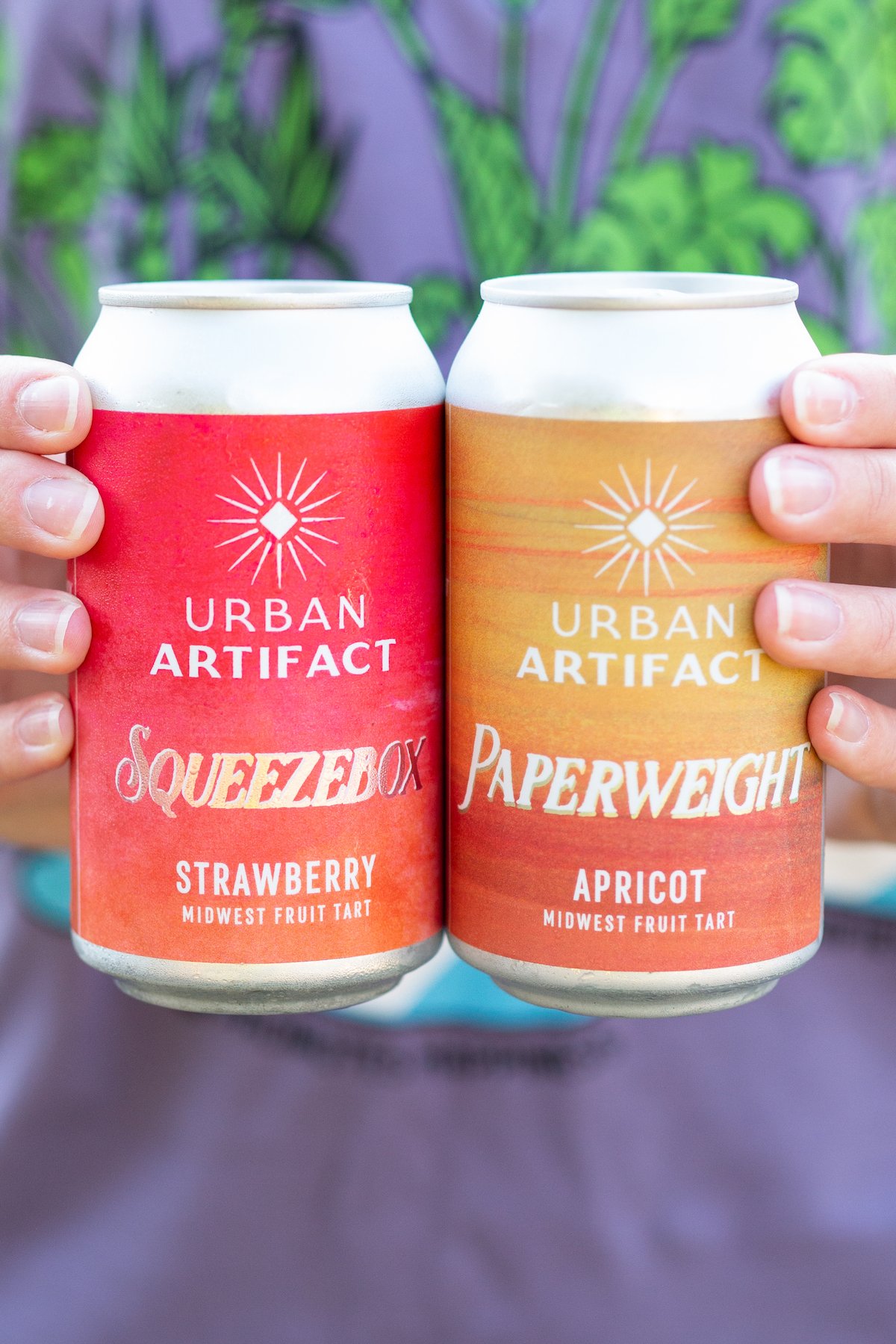 Urban Artifact heard your call for fruit and answered it tenfold. Most of their beers are brewed with thousands and thousands of pounds of fresh fruit and the end result really shows it – these cans are absolutely bursting with flavor!
Other Sour Beers We Like
Sea Quench Ale by Dogfish Head
Fruitlands by Modern Times
ET Stay At Home Royal Treatment Series from Evil Twin Brewing
Puff Tart by The Brewing Projeckt
Jammy Pants by Great Notion
Crush Cucumber by 10 Barrel Brewing Co
Braaaaaaaains by Drekker
Where to buy
Having trouble finding sour beer? We got you!
Local Craft Beer Store – This is our first stop when looking for new sour beers. If you have one in your area, we recommend going here first in your search for sour beers. These stores will often have a bigger selection of harder to find brews.
Bevmo or Total Wine & More – While these bigger box stores generally don't carry as big a selection, you can pretty much guarantee they will always have several different sours to choose from.
Tavour – Tavour is a really awesome app if you're a craft beer lover. They drop rare and hard to get beers every single day on their app. You add what you want to your monthly crate and pay a flat fee for shipping.
Craft Beer Kings – CBK has an incredible online presence as well as brick and mortar stores here in the Los Angeles area. They boast the largest selection of craft beers in the world! They ship to the contiguous 48 states, so be sure to check out their inventory.
What glass should you use?
There are several different glasses that are acceptable to pour sour beer in. The
tulip glass
would be my first choice, followed by a
snifter
. In a pinch, you could use a a wine glass or just a regular pint glass.