Your smoker isn't just for meat – fire it up this summer to smoke sweet corn on the cob! It's the perfect easy side dish for serving a crowd at a barbecue.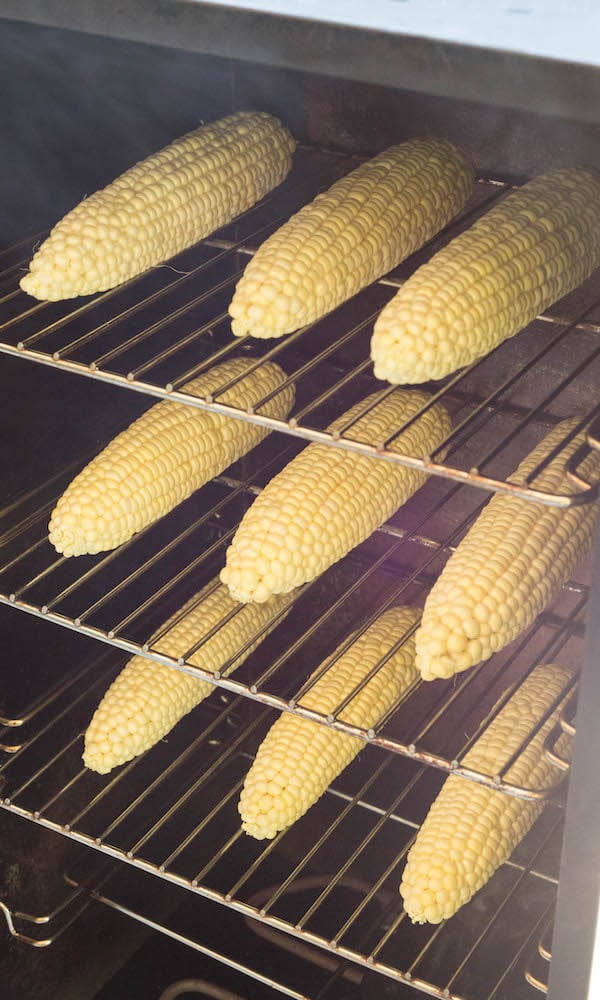 Meat is the first thing that comes to mind when thinking about using a smoker, but did you know vegetables can be just as delicious?
We've found that one of our absolute favorite foods to cook the smoker is corn on the cob. It's a simple, hands-off way to make a side dish for a crowd at a barbecue. The smoke adds a really nice hint of flavor that pairs incredibly well with the sweetness of the corn.
How To Make
Making smoked corn is very easy. I make it in my electric smoker by simply placing it straight on the racks.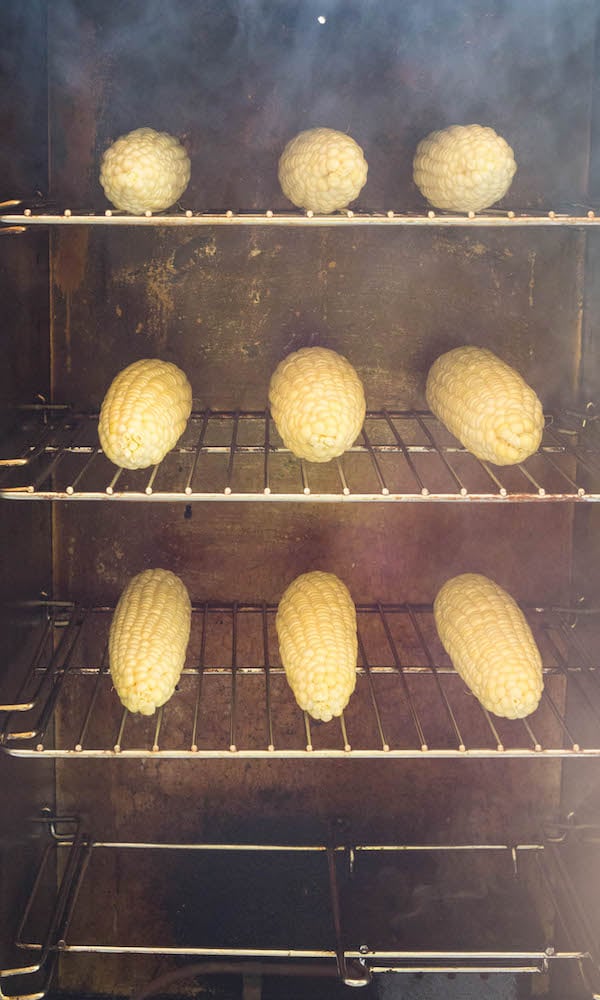 FAQs
What wood chips should I use to smoke corn?
I prefer applewood chips. Other fruity chips like cherrywood and peach will also work well. 
What temp to smoke corn on the cob?
Try to keep your smoker between 225F and 250F.
How long to smoke corn?
At 225F, your corn should take about 1 hour to smoke. 
Can you reheat smoked corn?
Yes! The best way to reheat it is to boil a pot of water on the stove, then drop it in. In just 1-2 minutes your corn will be nice and warm.
More Smoker Recipes
Other BBQ Recipes
Print
Smoked Corn on The Cob
Sweet summer corn cooked in the smoker with applewood chips.
Author: Jessica Pinney
Prep Time: 5 minutes
Cook Time: 1 hour
Total Time: 1 hour 5 minutes
Category: Side Dishes
Cuisine: American
Ingredients
6 Corn on the Cobs
Applewood or Cherrywood Chips
3 Tablespoons Melted Butter
Salt & Pepper
Instructions
Add wood chips to your smoker and get it going – maintaining a temperature between 225 F and 250 F.
Husk your corn and place on the smoker's racks.
Cook about 1 hour, until corn is tender.
Transfer to a serving platter and brush with the melted butter, then sprinkle with salt & pepper. Serve immediately.