Alabama White Sauce may seem like a crazy version of BBQ sauce if you've never tried it before. Instead of being ketchup-based, like most traditional barbecue sauces, this one has a creamy mayonnaise base.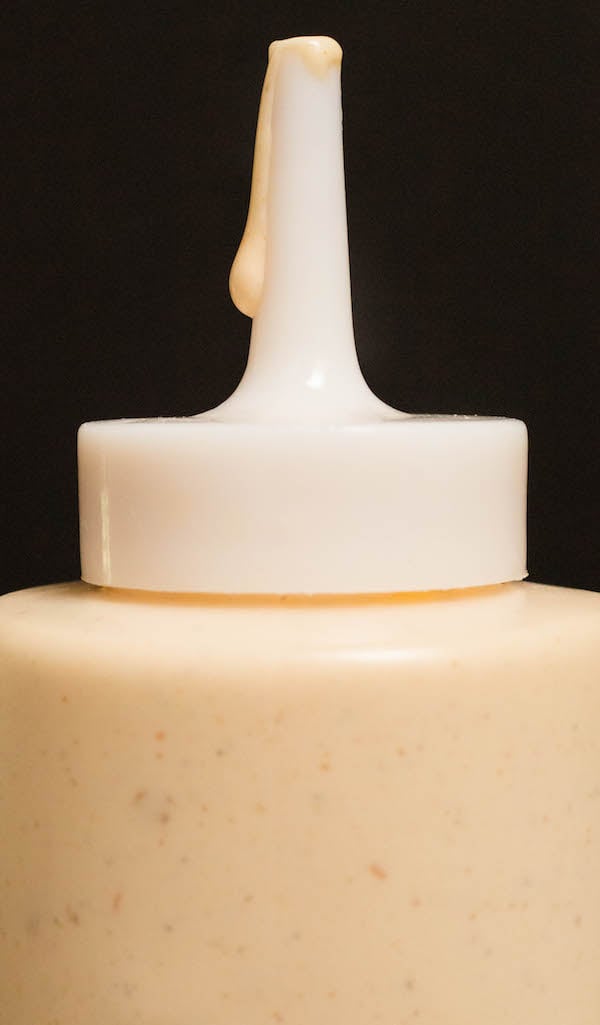 I'm excited to share my personal recipe for Alabama White Sauce with you. There are several variations on the internet, but I (of course) think this one is best!
It gets an extra flavor boost and a little spice from chili paste. Depending on just how spicy you want it, you can up the amount of cayenne or eliminate it completely.
What does it go with?
It's particularly good on chicken, especially this sweet & spicy coffee-rubbed smoked chicken. It also goes well with smoked wings, smoked pork shoulder, ribs, and even French fries.
How long does it last?
It should last at least 4 weeks if stored in the refrigerator.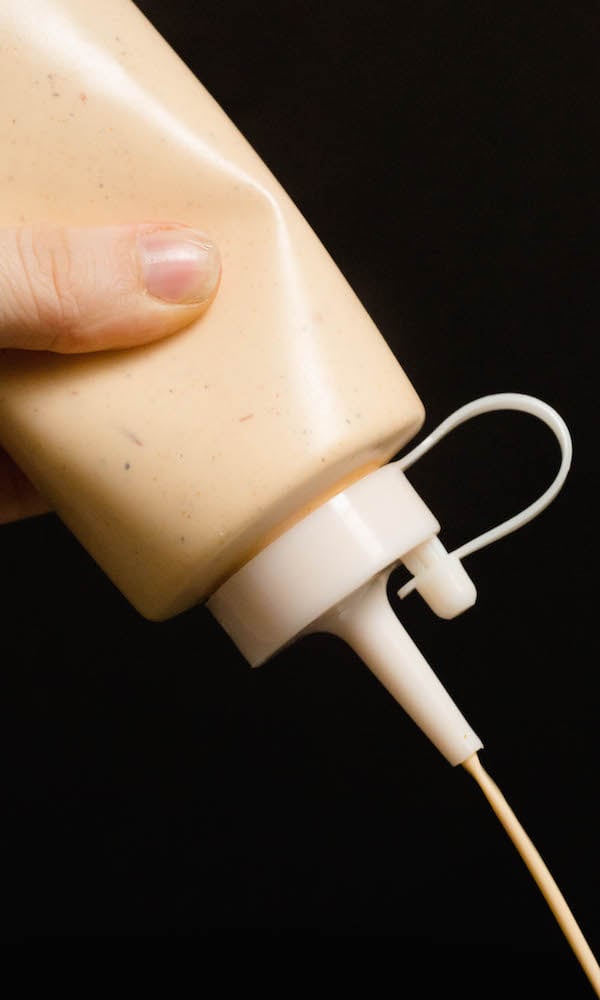 Where did it originate?
A man named Bob Gibson invented Alabama White Sauce at Big Bob Gibson Bar-B-Q in Decatur, Alabama. He would dip their whole smoked chickens in it before serving.
Ingredients
Mayonnaise
Apple Cider Vinegar
Chili Paste (I like Sabmal Oelek)
Cayenne
Celery Salt
Salt
Black Pepper
This post contains affiliate links (we make a commission for qualifying purchases). See our disclosure for more information.
How To Make
Add all ingredients to a small bowl.
Mix with a fork or a small whisk until well combined.
Refrigerate for several hours to allow flavors to meld together.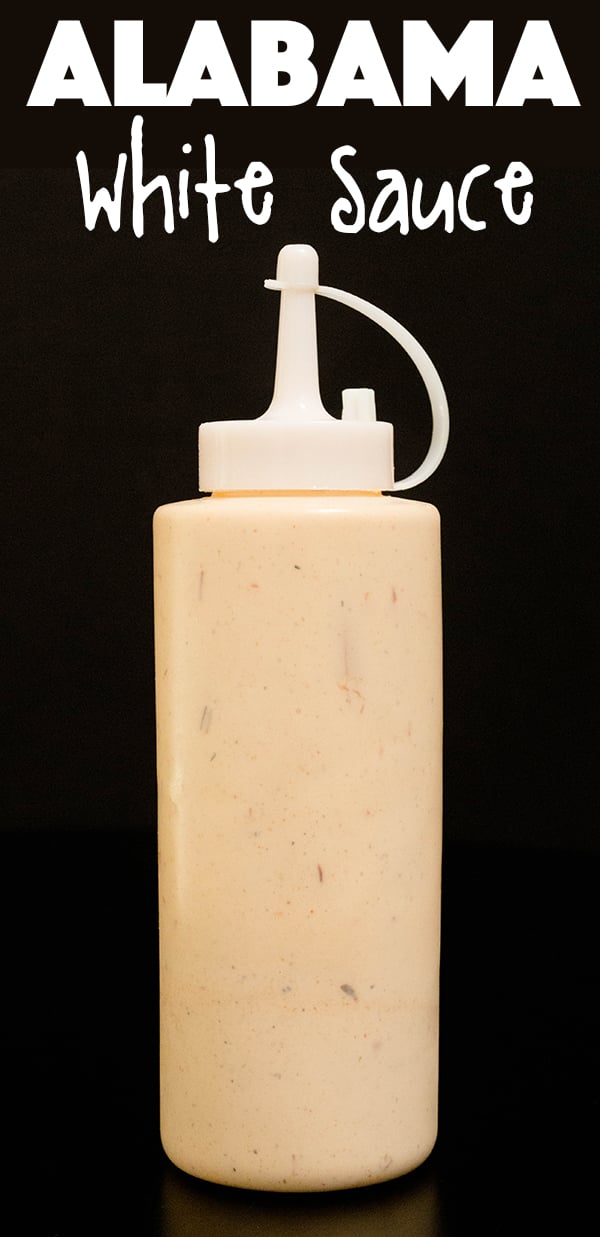 Related Recipes
Print
Alabama White Sauce
A unique BBQ sauce that has a zippy, creamy mayonnaise base.
Author: Jessica Pinney
Prep Time: 12 hours
Total Time: 12 hours
Yield: 21 1x
Category: Sauces
Cuisine: American
Ingredients
1 Cup Mayonnaise
1/4 Cup Apple Cider Vinegar
1 Tablespoon Sambal Oelek Chili Paste
1/4 Tsp Cayenne Powder
1/2 Tsp Celery Salt
1/8 Tsp Black Pepper
Dash of Salt
Instructions
Combine all ingredients in a small bowl. Mix with a fork or whisk until well combined. Cover with plastic wrap or place in a jar and seal. Store in the refrigerator for at least 12 hours to allow flavors to come together.
Serve with smoked chicken, smoked wings, or pulled pork.
Notes
Approximately twenty-one 1 tablespoon servings.
Nutrition
Serving Size: 1
Calories: 75