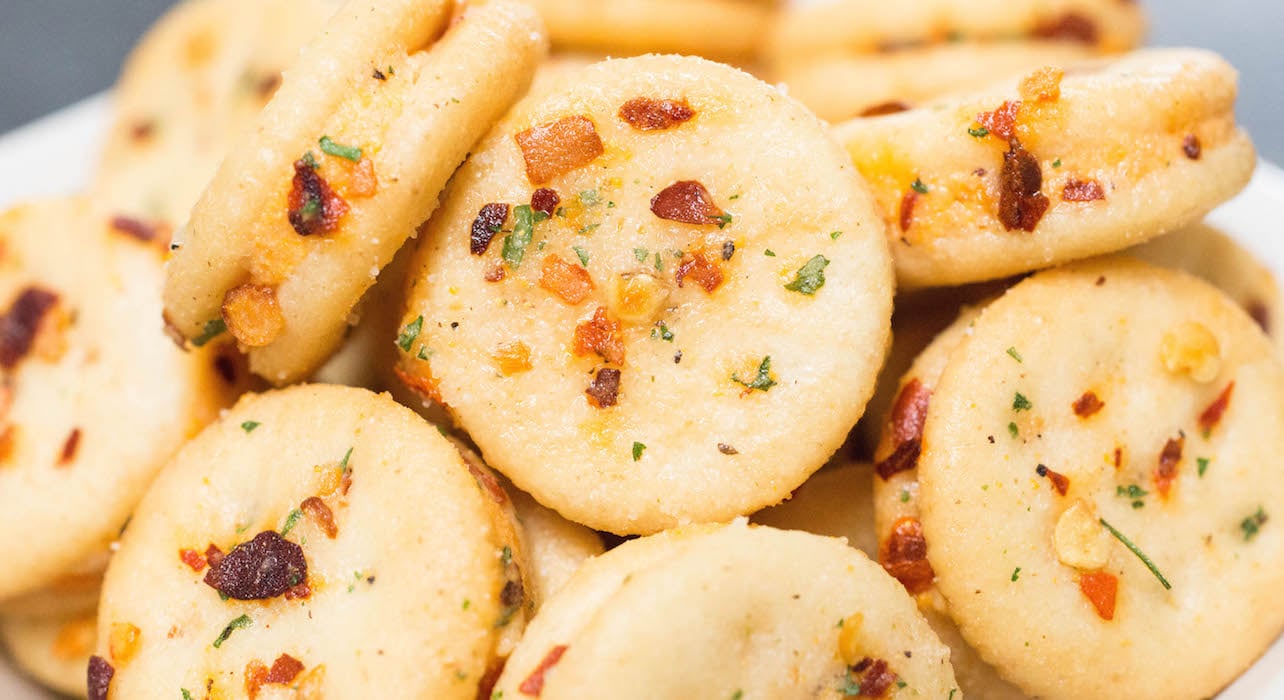 Years ago, Janette and I shared one of our favorite snack recipes with you, seasoned saltines or "fire crackers" as they're commonly called. It turns out you guys really, really liked them.
It's easy to see why as they're one of the simplest snack recipes you'll ever meet. And I know this slogan is already taken, but seriously, once you pop you just can't stop eating them. They're truly addictive!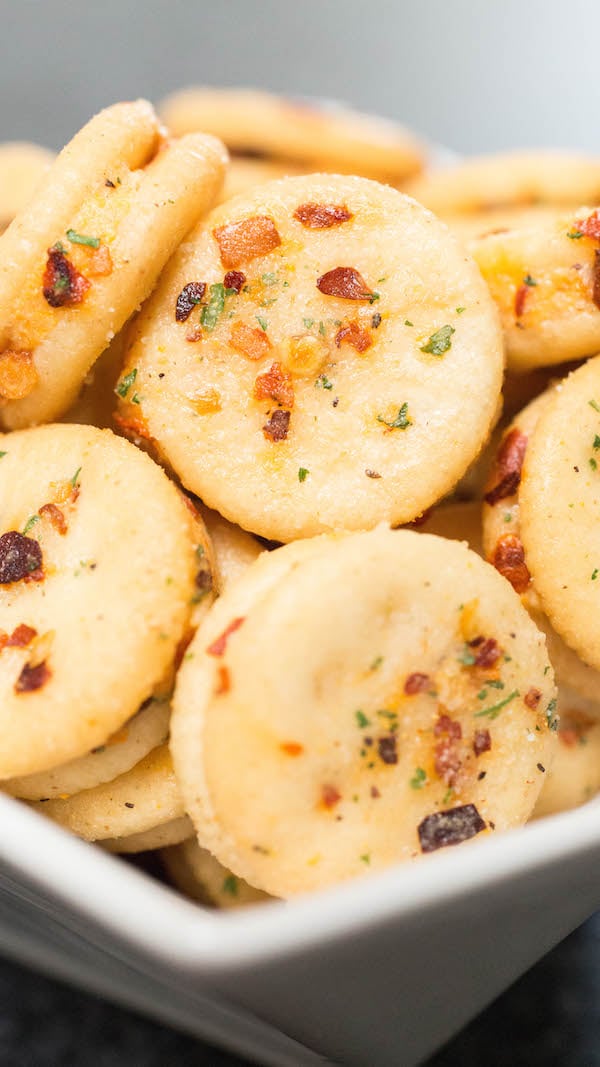 While the classic saltine version is amazing, we've been trying all kinds of fire cracker variations this year. Our favorite so far? Ritz Bitz Sandwiches with cheese covered in that delicious spicy ranch fire cracker seasoning. ?
My mom used to put the cheese Ritz Bitz in my lunch all the time so eating them takes me right back into my childhood happy place. Turning them into a fire cracker made me fall in love with them all over again.
They're officially our go-to Netflix and chill snack right now!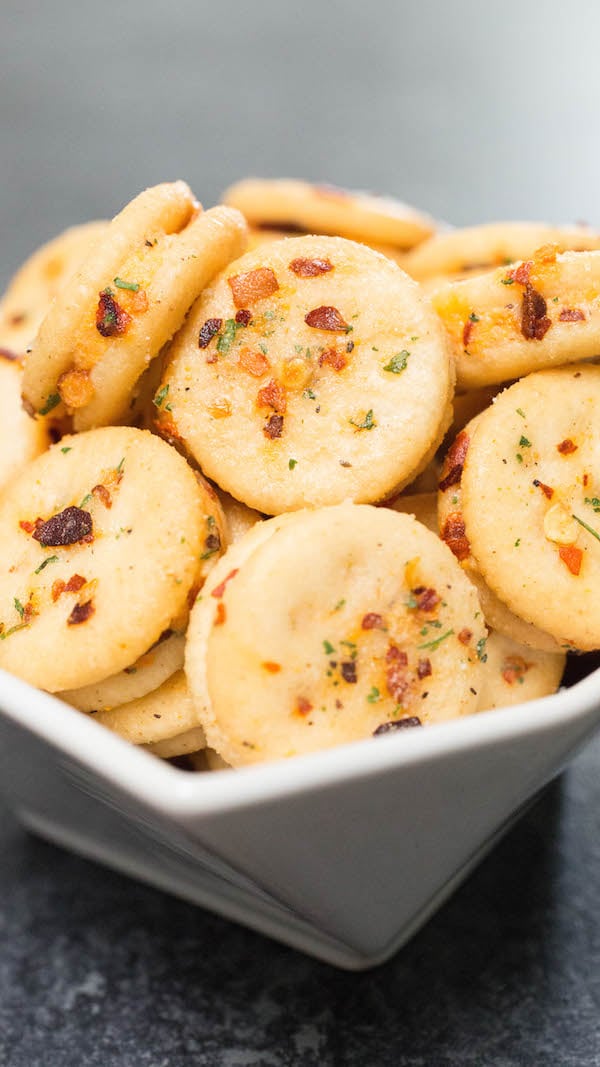 Other easy snack recipes
Print
Ritz Bits with Cheese Fire Crackers
Cover savory, cheesy ritz bits with a spicy ranch coating to make a flavorful snack.
Author: Jessica Pinney
Prep Time: 40 minutes
Cook Time: 0 minutes
Total Time: 40 minutes
Yield: 15 1x
Category: Snacks
Cuisine: American
Ingredients
2 (8.8 oz) Boxes Ritz Bits Sandwiches with Cheese
1 (1 oz) Ranch Seasoning Mix
1–2 Tbsp Red Pepper Flakes (depending on how spicy you want them)
1/4 tsp Garlic Powder
1/3 Cup Canola Oil
Instructions
Place Ritz Bits sandwiches in a large ziploc bag or container with lid.
In a medium bowl, add the canola oil, ranch seasoning, red pepper flakes, and garlic powder. Pour over the Ritz Bits sandwiches in the ziploc bag.
Seal the bag or container and flip over a few times to ensure the crackers are evenly coated in the fire cracker mixture. Spread out over a baking sheet and allow to dry for 30 minutes.
Serve immediately or store in an airtight container for later.