This two ingredient dessert is very popular in the midwest. It comes together in just a few minutes and kids love to help make it!
You're either here because you already know and love Jello apples, or you're wondering what the heck they are and where they came from.
For those of you who fall into the latter category, please let me educate you. Jello apples are exactly what they sound like – apple slices covered in Jello powder.
I'm not sure the exact origins, but it was almost certainly invented somewhere in the American Midwest (aka the jello belt), where it is still a popular snack and potluck dish today.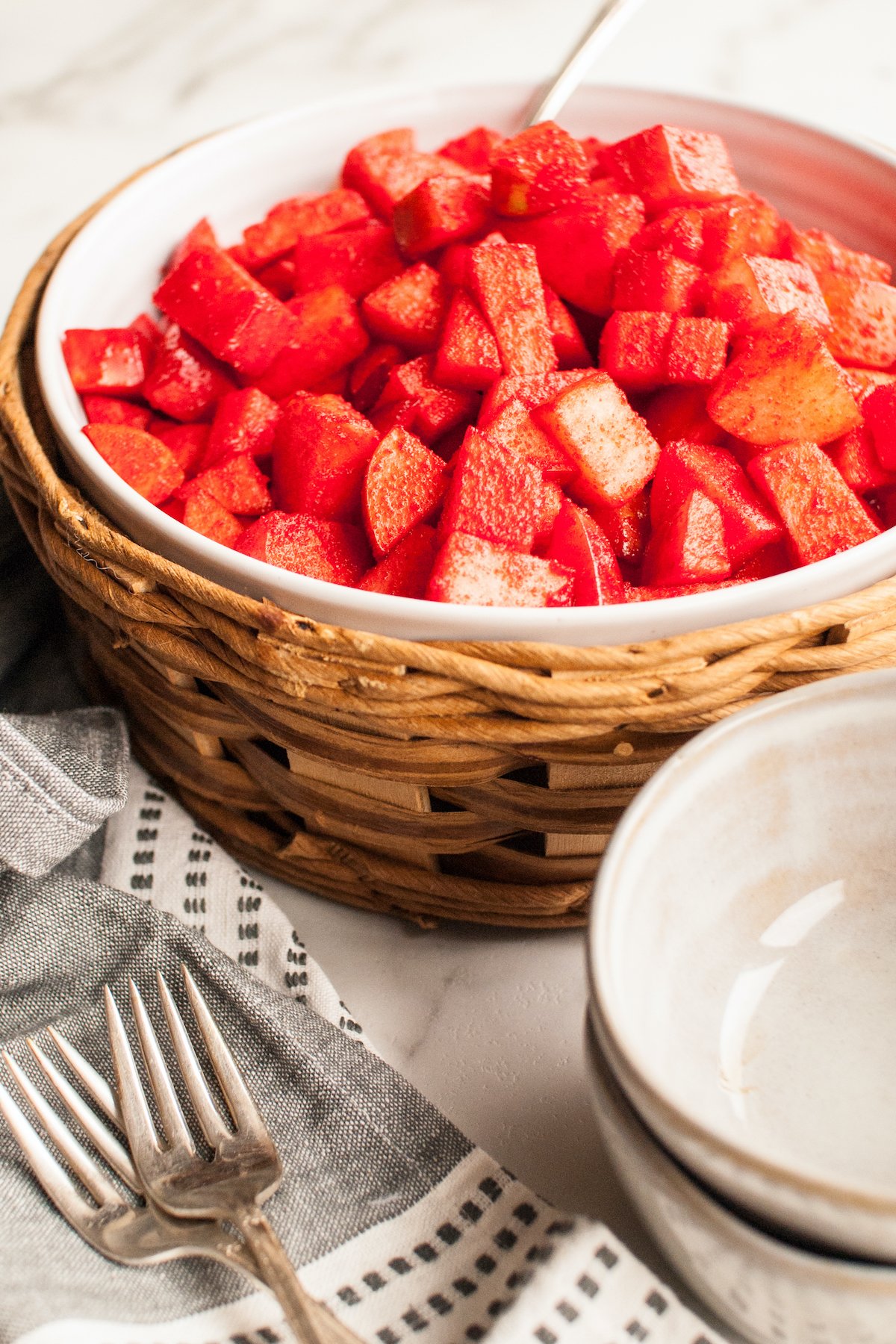 While it may seem like an odd recipe at first, once you try it you'll understand why it's beloved. The Jello gives the apples a bit of a sweet candy flavor while at the same time adding a bit of tartness because of the citric acid.
Kids seem to like them even more than candy. It's kind of like eating a fun dip or sour patch apple!
Ingredients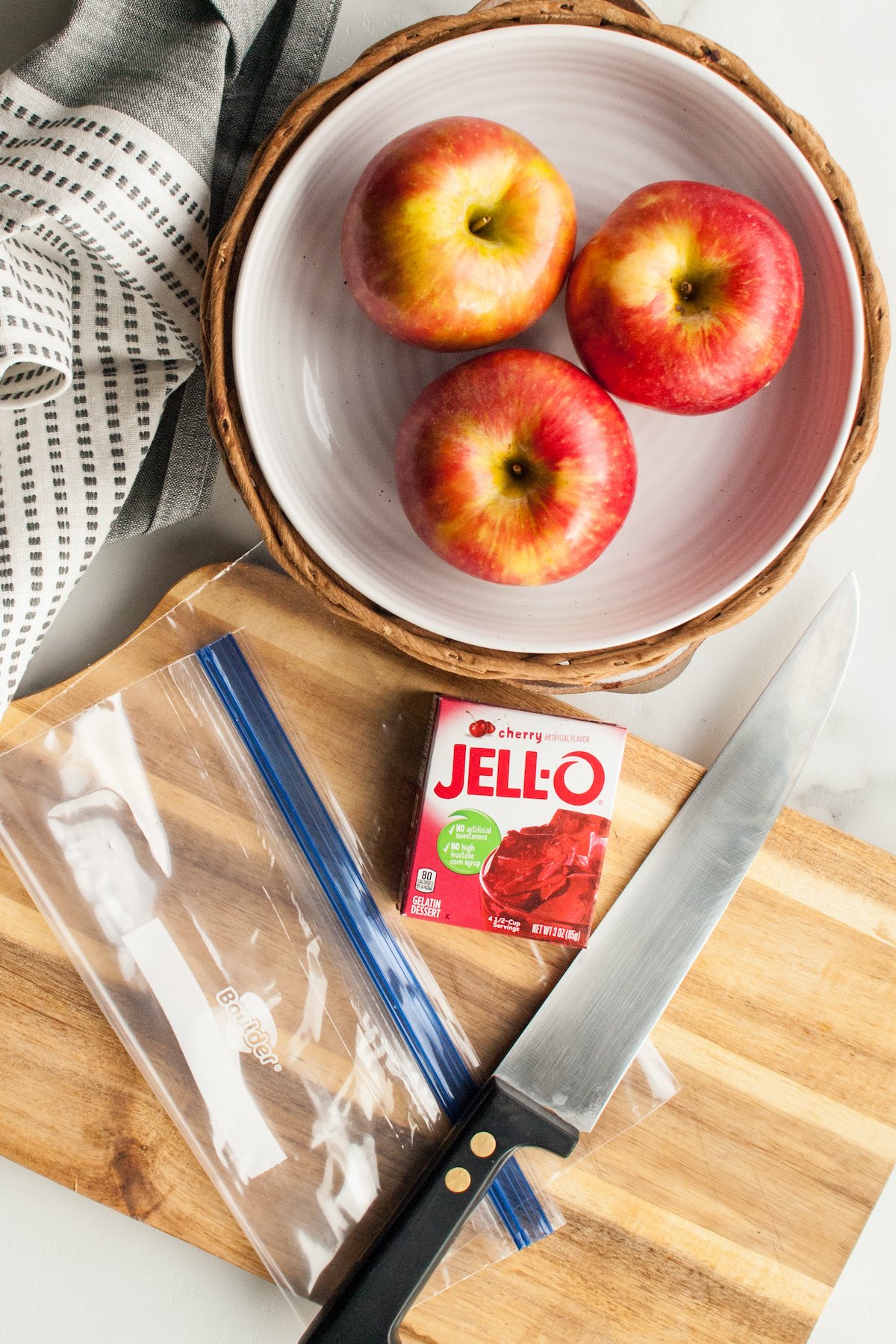 Apples – Any apple variety will work in this recipe, though I like to choose something firm with good flavor like Honeycrisp or Fuji.
Jello – You can use any flavor of Jello that you'd prefer. Cherry is a classic choice for this dish, but we've also experimented with other flavors and love Berry Blue and Island Pineapple.
How To Make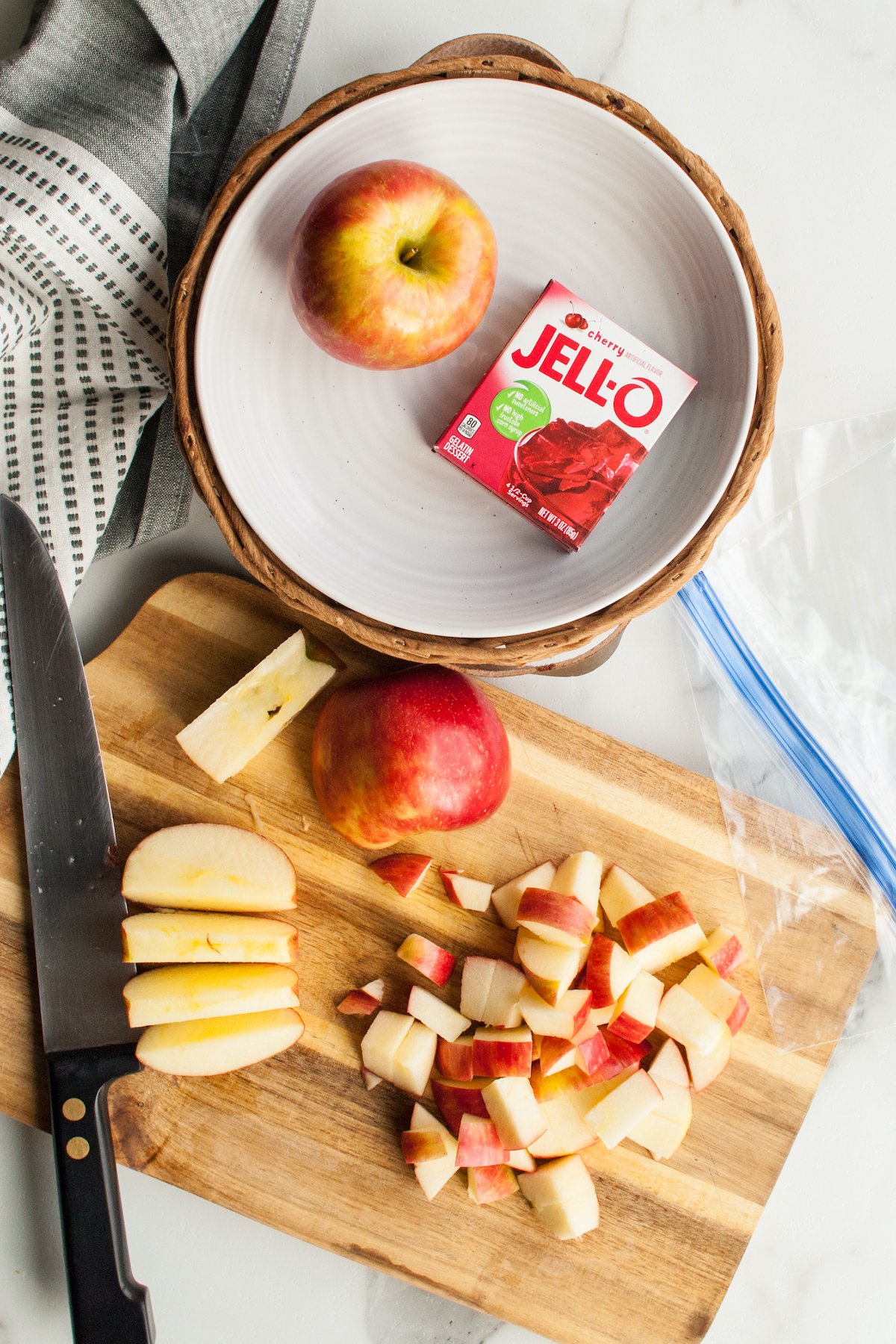 First, make sure to wash your apples. Then, chop them into bite-size pieces.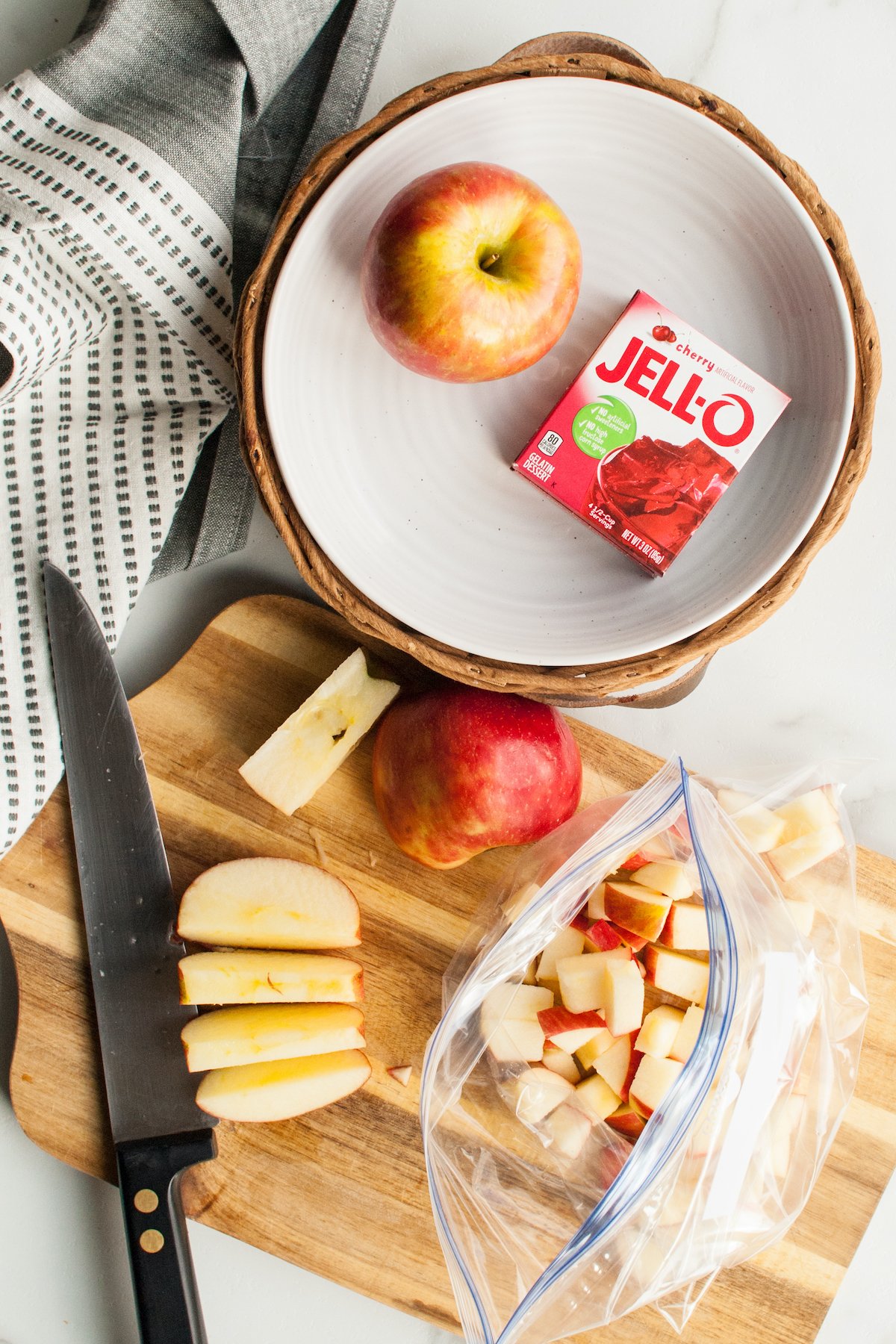 Add all the apple pieces to a Ziplock bag.
Pour in your Jello mix.
Seal the bag shut, then shake until all the apples are completely covered in the Jello powder.
Serve & enjoy!
More Easy Dessert Recipes
Print
Jello Apples
Apples covered in Jello powder make a delicious snack for kids.
Author: Jessica Pinney
Prep Time: 5 minutes
Total Time: 5 minutes
Yield: 6 1x
Category: Dessert
Cuisine: American
Ingredients
3 Apples
1 3oz Box Jello Powder Mix
Instructions
Wash all of the apples and chop into bite sized pieces, place into a gallon Ziploc bag (or a mixing bowl).
Pour the dry Jello mix into the apples.
Zip the top of the bag and shake until all the apple pieces have been coated.
Best served immediately. If you need to store it, place it in an airtight container in the refrigerator.
Nutrition
Serving Size: 1
Calories: 119