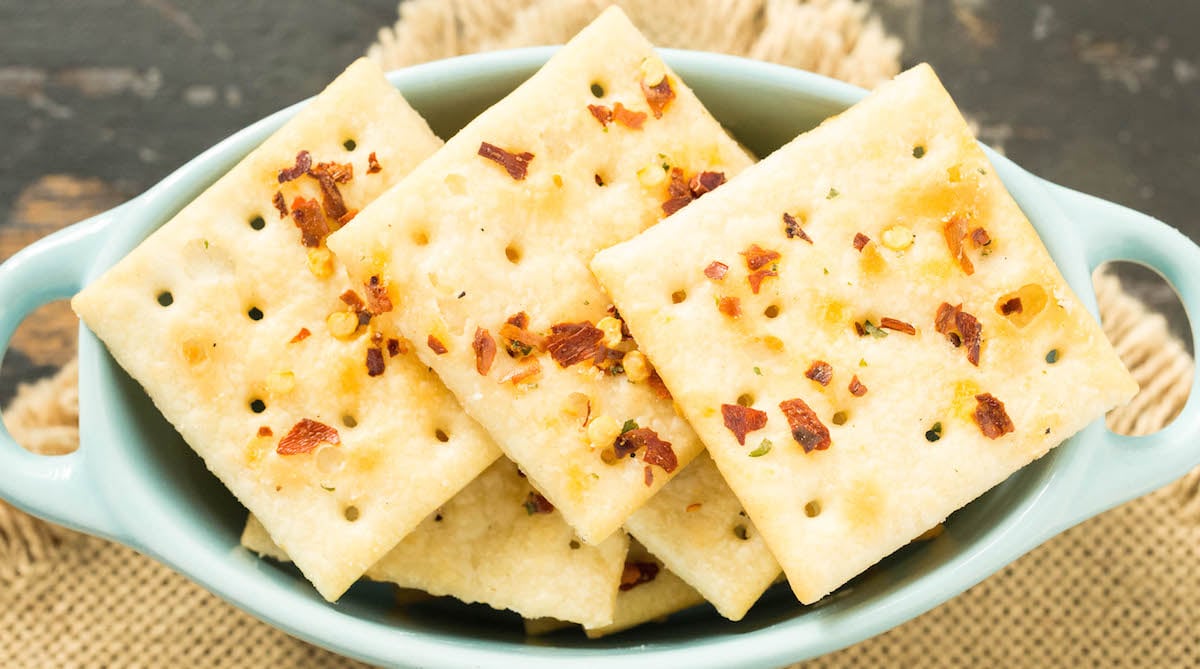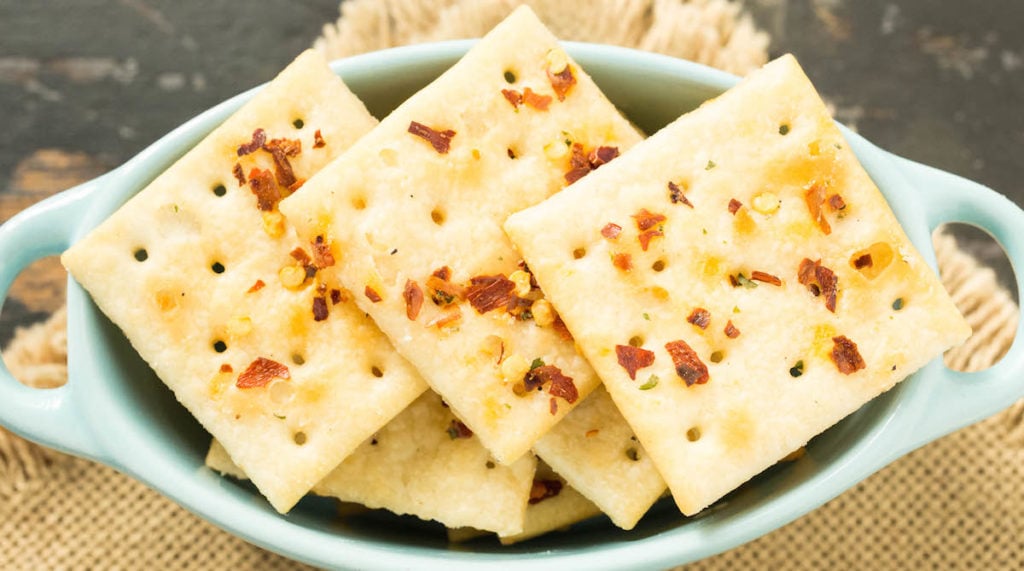 This recipe takes Saltine crackers and seasons them with ranch, red pepper flakes, and garlic. A delicious, easy-to-make snack! 
I found this recipe while perusing Pinterest and thought to myself, "What an easy little snack".
Saltines by themselves don't really do much for me, but add some flavor to them and I'm on board.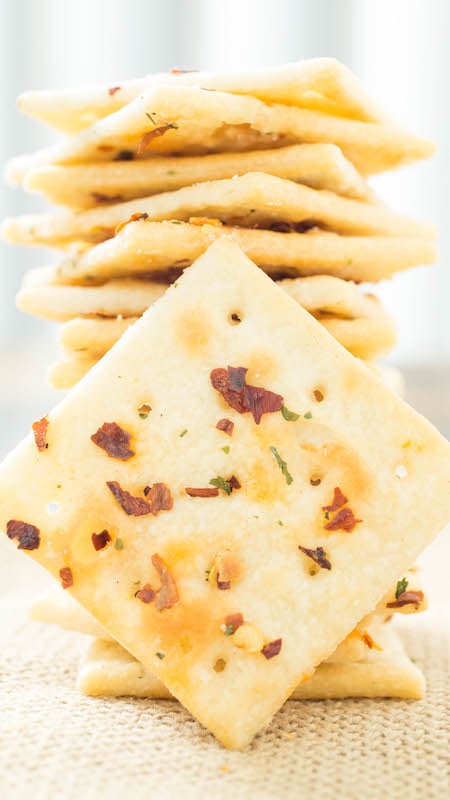 These can be addictive though so be careful.
If I were to make these again, I think I'd try using oyster crackers. They're more bite-sized and easier to pop in your mouth.  Although I guess that could be dangerous as well…..either way…delicious!
Other snack recipes:
Print
Fire Crackers (Seasoned Saltines) Recipe
Prep Time: 35 mins
Cook Time: 0 mins
Total Time: 35 mins
Yield: 20 1x
Category: Snack
Cuisine: American
Instructions
Place two sleeves of crackers into each Glad container.
In a bowl, mix oil, ranch dressing mix, red pepper flakes, and garlic powder.
Continue to stir the mixture. You don't want the red pepper flakes to settle.
Drizzle half the mixture into each container, over the crackers.
Put lids on the containers and turn upside down every 5 min. for 30 min.
Will keep for up to a week.