This delicious shot tastes a lot like Cinnamon Toast Crunch cereal! It's so easy to make – you only need two ingredients.
Cinnamon Toast Crunch is the GOAT of breakfast cereals, so you know a shot that tastes like it is a must-try! It's a "grown-up" way to indulge in the Saturday morning treat you enjoyed as a kid.
The best part? It's really simple to make and only require two ingredients. A cocktail shaker is preferable, but if you don't have one on hand you can simply stir instead of shake.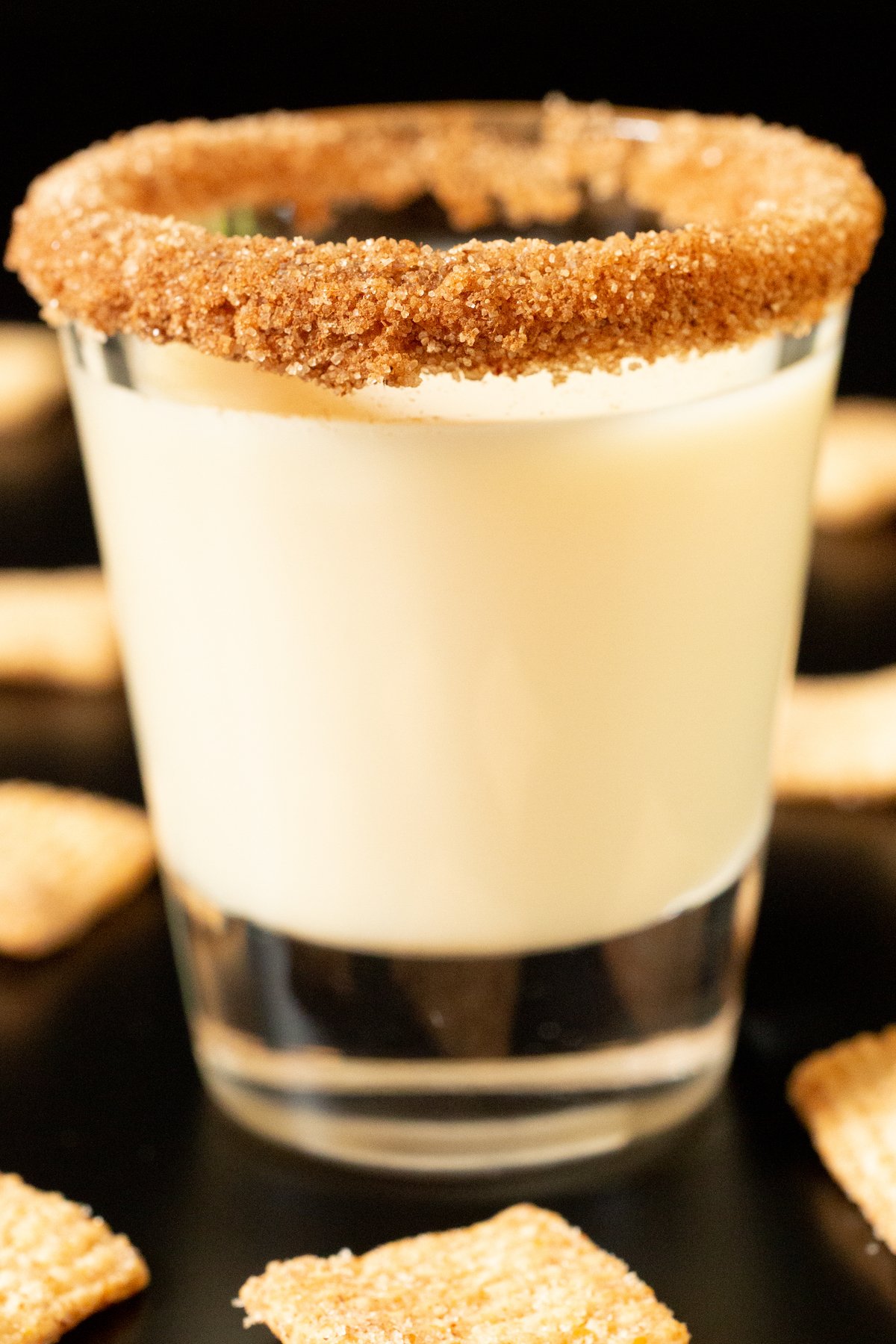 If you'd prefer to sip rather than shoot, simply double the recipe and pour it in a lowball glass over ice. I, personally, find it a bit too sweet to enjoy as a cocktail. To each their own!
If you're interested in other sweet dessert shots, I highly recommend trying a gorgeous layered snickers shot or a rich and chocolatey Nutella shot.
Ingredients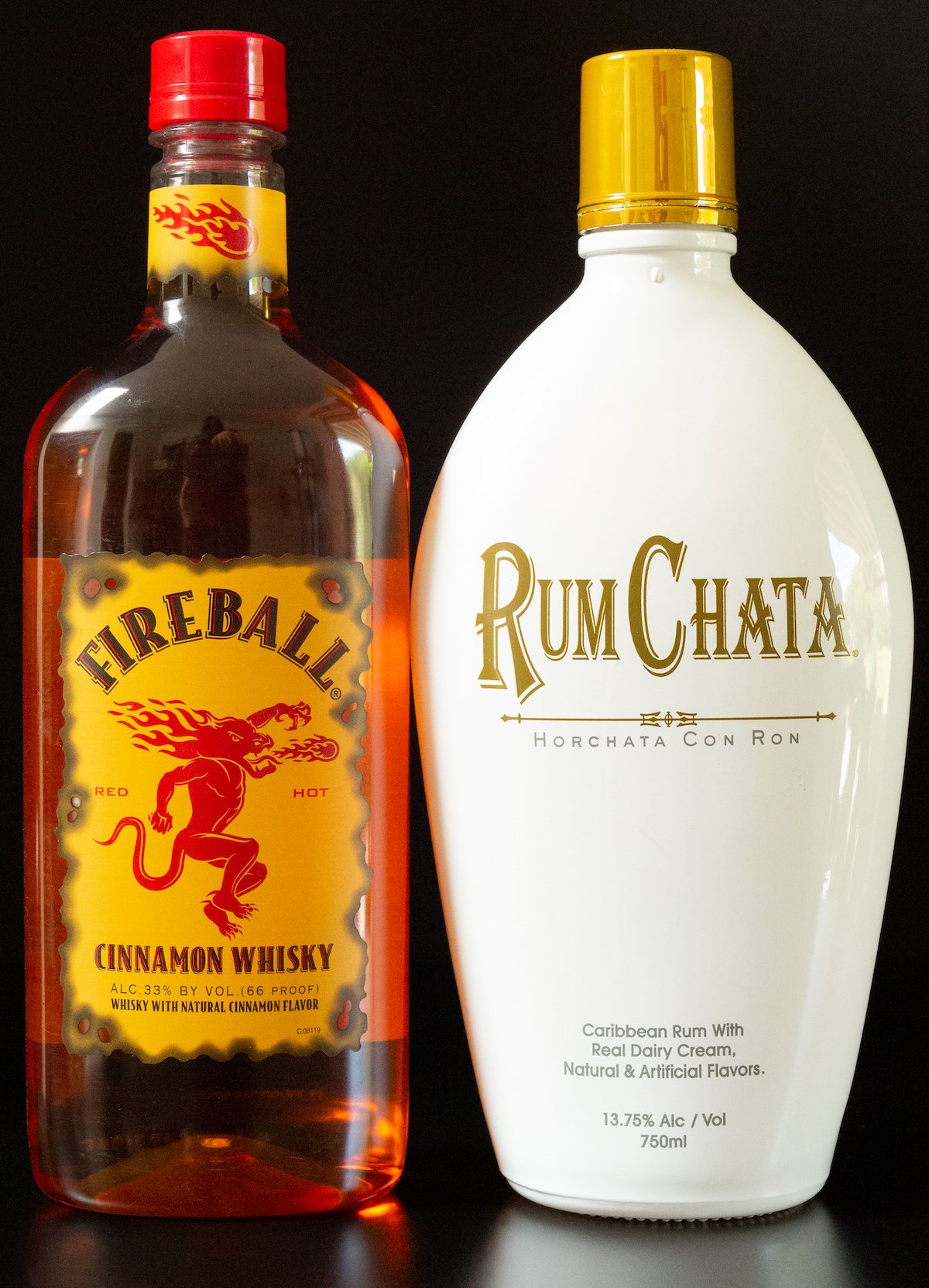 Fireball – This is the preferred whisky for this shot, but you can substitute another cinnamon flavored whisky.
RumChata – This horchata inspired liqueur is made with real dairy cream and Mexican spice.
How To Make
Dip rim of two shot glasses in water then in cinnamon and sugar, if desired.
Add Fireball and RumChata to a cocktail shaker. Shake.
Strain into shot glasses.
Ratio
Some versions of the Cinnamon Toast Crunch shot call for a 1:1 ratio of ingredients, but that results in a cinnamon flavor that is just too strong.
For a better tasting shot, use a 2:1 ratio – the larger portion being RumChata.
Tips
This shot is best served extra cold. Be sure to shake with ice and even freeze shot glasses ahead of time for extra chill.
Instead of cinnamon and sugar, try rimming your shot glasses in crushed Cinnamon Toast Crunch cereal.
Print
Cinnamon Toast Crunch Shot
A creamy alcohol shot that tastes like Cinnamon Toast Crunch cereal.
Author: Jessica Pinney
Prep Time: 2 minutes
Total Time: 2 minutes
Yield: 2 1x
Category: Shots
Cuisine: American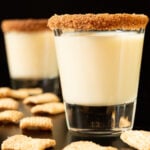 Ingredients
1oz Fireball
2oz RumChata
Instructions
If desired, dip the rim of each shot glass in water, then in cinnamon & sugar.
Add Fireball and RumChata to a cocktail shaker with ice. Shake about 20 seconds until well combined.
Strain into your two shot glasses.
Cheers & enjoy!