While my father likely holds some record similar to "Most KFC Eaten By A Middle Aged Man Who Hasn't Had A Heart Attack Yet", I can't even remember the last time I ate there. I'm almost sure it was during a series of late-night bad decisions in college.
I was never a fan of their chicken, but that coleslaw, I could eat my weight in it. I'm picky when it comes to coleslaws and KFC's recipe is king. It's the perfect amount of tangy, sweet, and creamy. I wanted to recreate that cabbage magic in my own kitchen.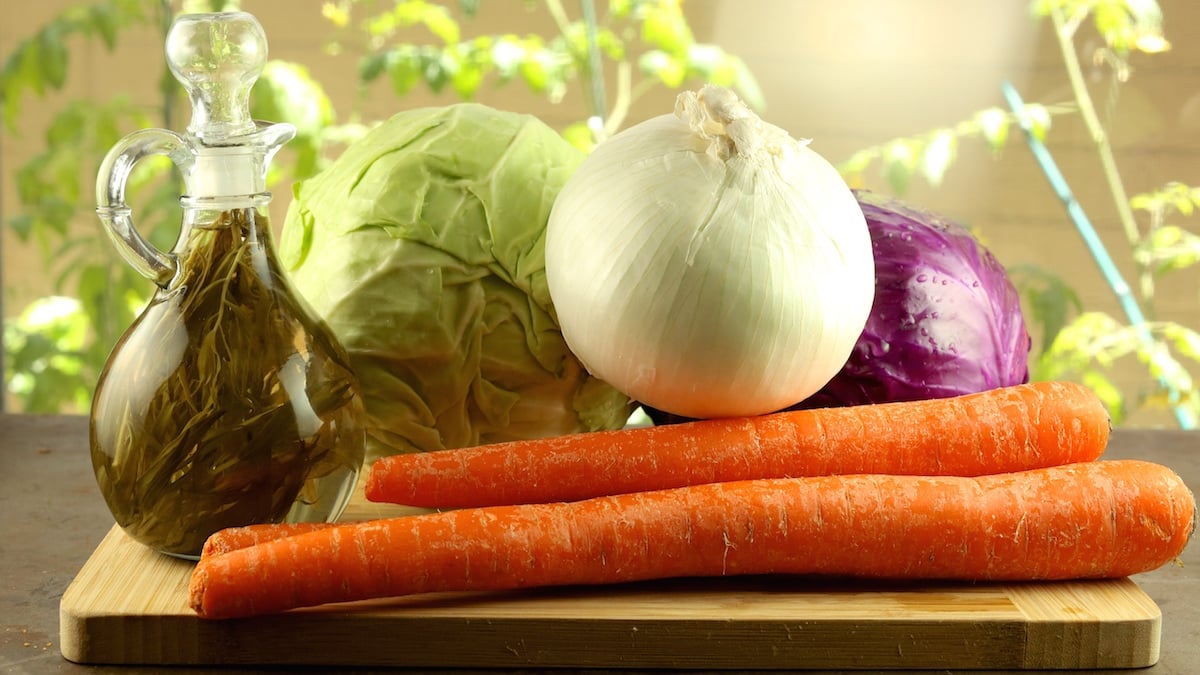 After a little research, I discovered that the real secret ingredient to the KFC coleslaw is tarragon vinegar. Lucky me, Janette and I recently planted some tarragon and I hadn't had a chance to use any yet, so I made my own vinegar. If you don't want to make it yourself, you can also purchase tarragon vinegar.
This post contains affiliate links (when you buy we make a little money at no cost to you). See our disclosure for more information.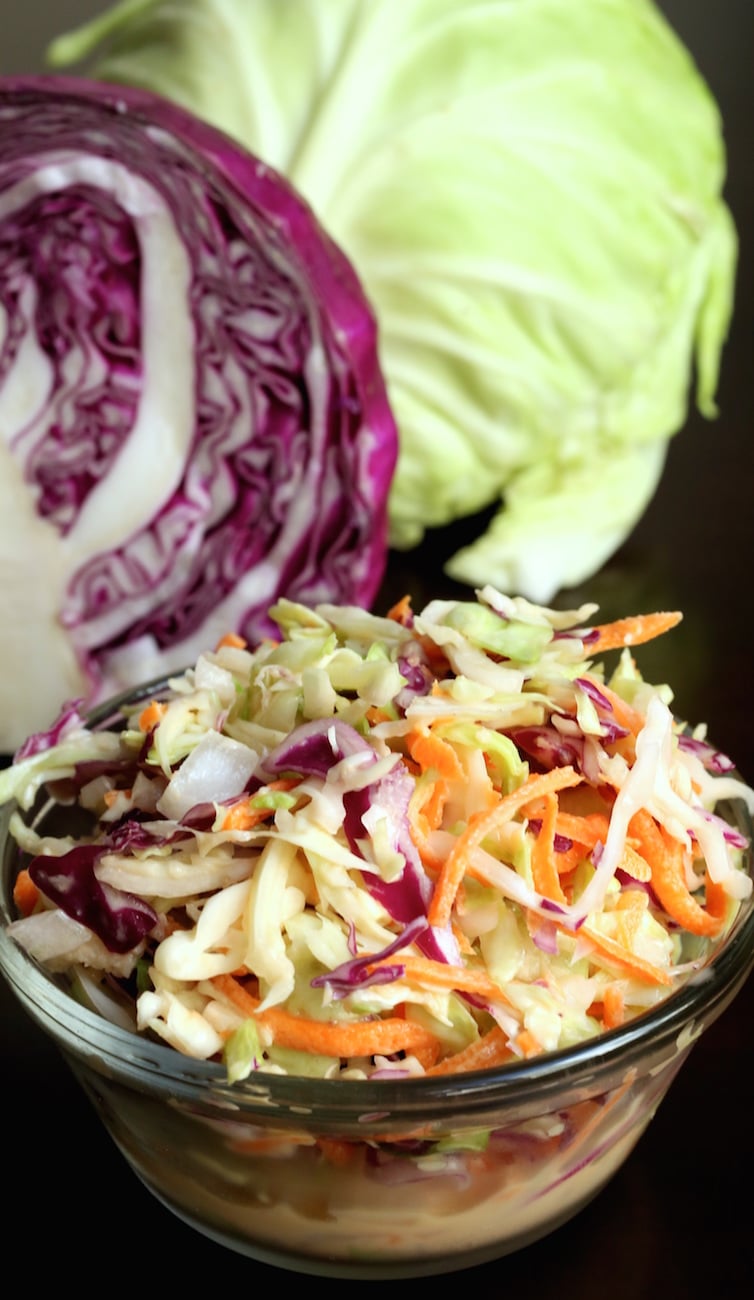 If you enjoyed this copycat recipe, you'll probably also like our Subway sweet onion sauce and everyone's favorite – a homemade Crunchwrap Supreme.
Print
Copycat KFC Coleslaw Recipe
Make Kentucky Fried Chicken's famous coleslaw at home with this copycat recipe.
Author: Jessica Pinney
Prep Time: 24 hours
Total Time: 24 hours
Yield: 8 1x
Category: Side Dish
Cuisine: American
Ingredients
3/4 Head  Sliced Green Cabbage
1/4 Head Sliced Red Cabbage
1–2 Grated Carrots
1/2 Cup Sugar
1 1/4 Cup Miracle Whip
1/3 Cup Chopped White Onion
3 1/4 Tablespoons Vegetable Oil
2 1/2 Tablespoons Tarragon Vinegar (*see instructions below recipe for how to make your own)
1/4 Teaspoon Celery Salt
Instructions
Mix oil, sugar, onions, and tarragon vinegar together in a small bowl. Add Miracle Whip and fold in.
Place shredded cabbage & grated carrots in a large bowl. Pour the Miracle Whip mixture over them. Gently mix together.
Marinate for at least 24 hours. Keep refrigerated.
Notes
*Tarragon vinegar: Take 1.5 cups of white vinegar and bring to a gentle boil. Turn off and let cool for one minute. Pour vinegar into a jar that has 4 sprigs of fresh tarragon. Put a lid on it and store in a dark, cool place for two weeks.