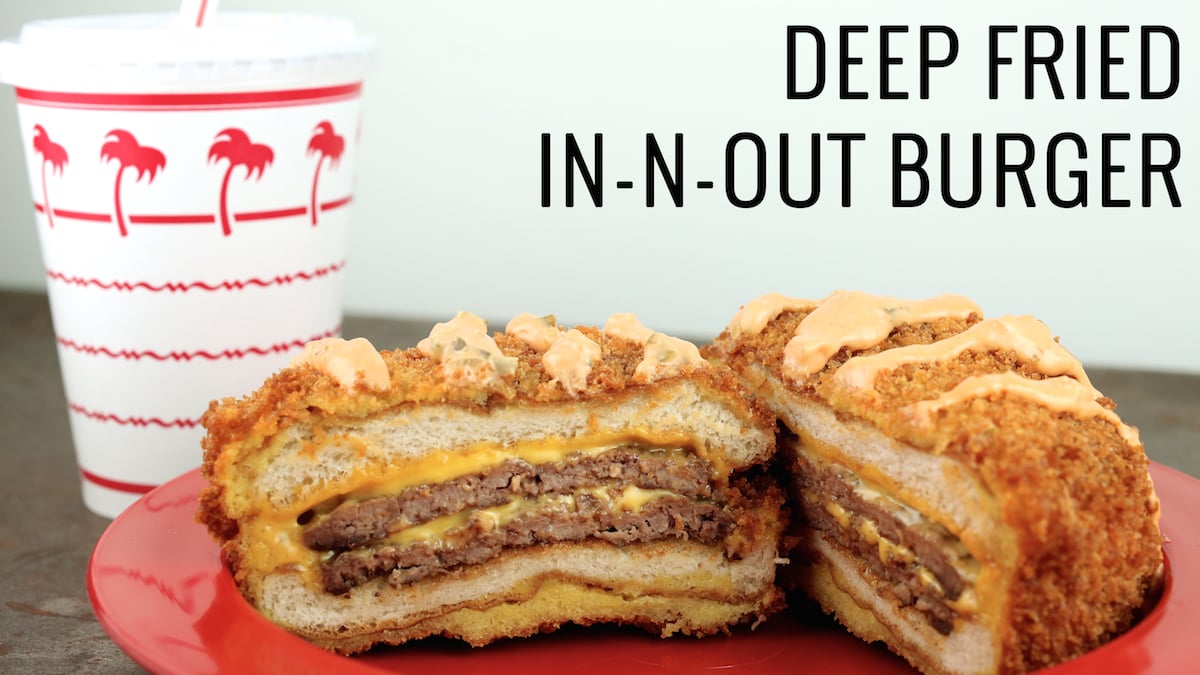 Did we fry an In-N-Out Burger?
YES.WE.DID!!
And I am not sorry. Not one bit.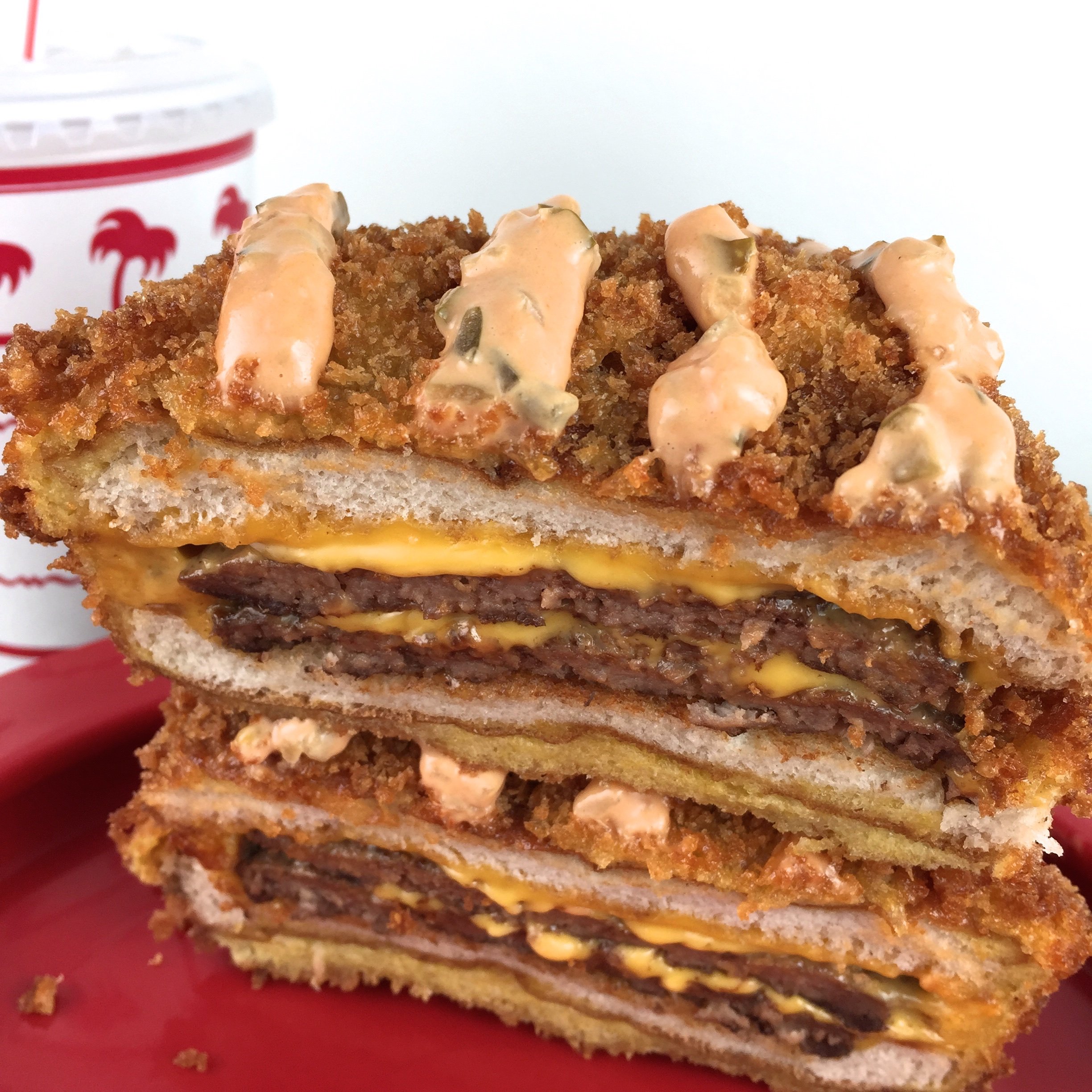 Last week the Internet exploded when someone deep fried a McDonald's Big Mac. I thought, "Great idea, but who wants to eat McDonald's??" Then I had the single greatest idea I've ever had: "What if I fried a double double from In-N-Out?" Janette and I immediately decided to find out.
I was a little skeptical at first, but the panko fried up beautifully and the cheese inside somehow became even more melty and delicious than before!
10/10 Would fry an In-N-Out Burger again.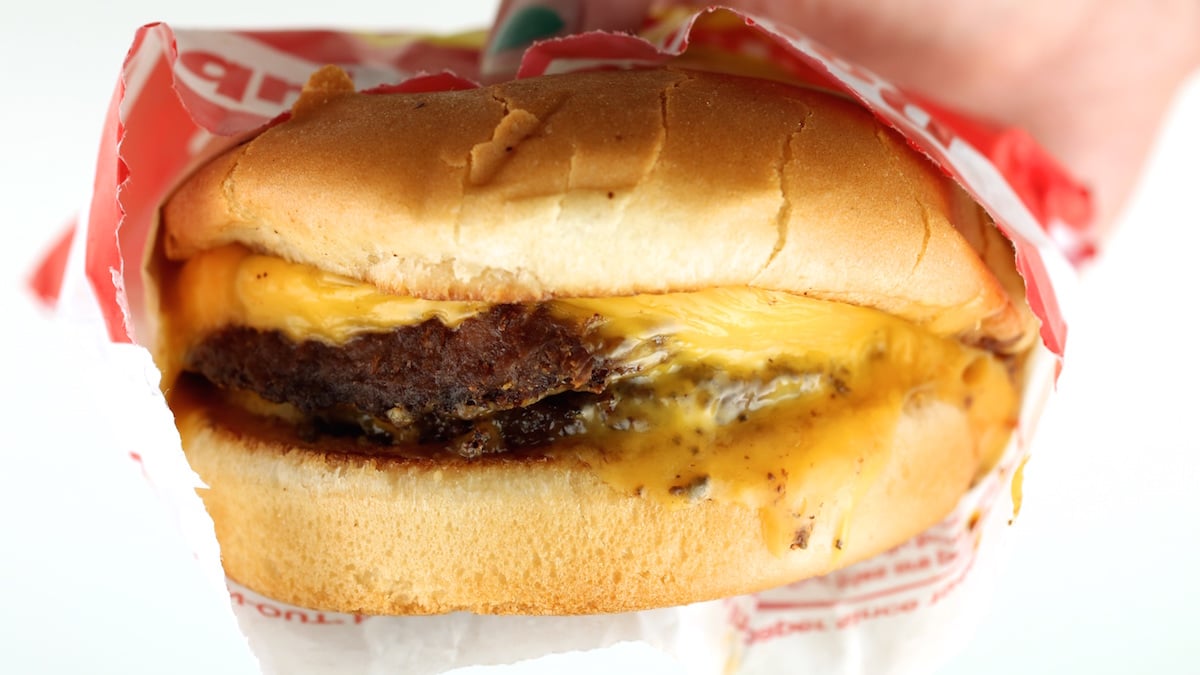 This post contains affiliate links (when you buy we make a little money at no cost to you). See our disclosure for more information.
Print
Deep Fried In-N-Out Burger Recipe
A classic In-N-Out double double hamburger lightly breaded in panko then deep fried to perfection.
Author: Jessica Pinney
Prep Time: 10 minutes
Cook Time: 5 minutes
Total Time: 15 minutes
Yield: 1 1x
Category: Main Course
Cuisine: American
Ingredients
1 In-N-Out Double Double
2 Eggs
Panko
Oil
Instructions
Crack the two eggs into a bowl large enough to dip your burger in, then whisk. Fill another bowl with Panko.
Heat up the oil in your deep fryer (I used this one). Take that delicious double double and dip it in the egg, making sure it is evenly coated. Now dip & coat with the Panko. Repeat.
Drop the burger into your deep fryer and fry until golden brown.
Serve with extra spread.