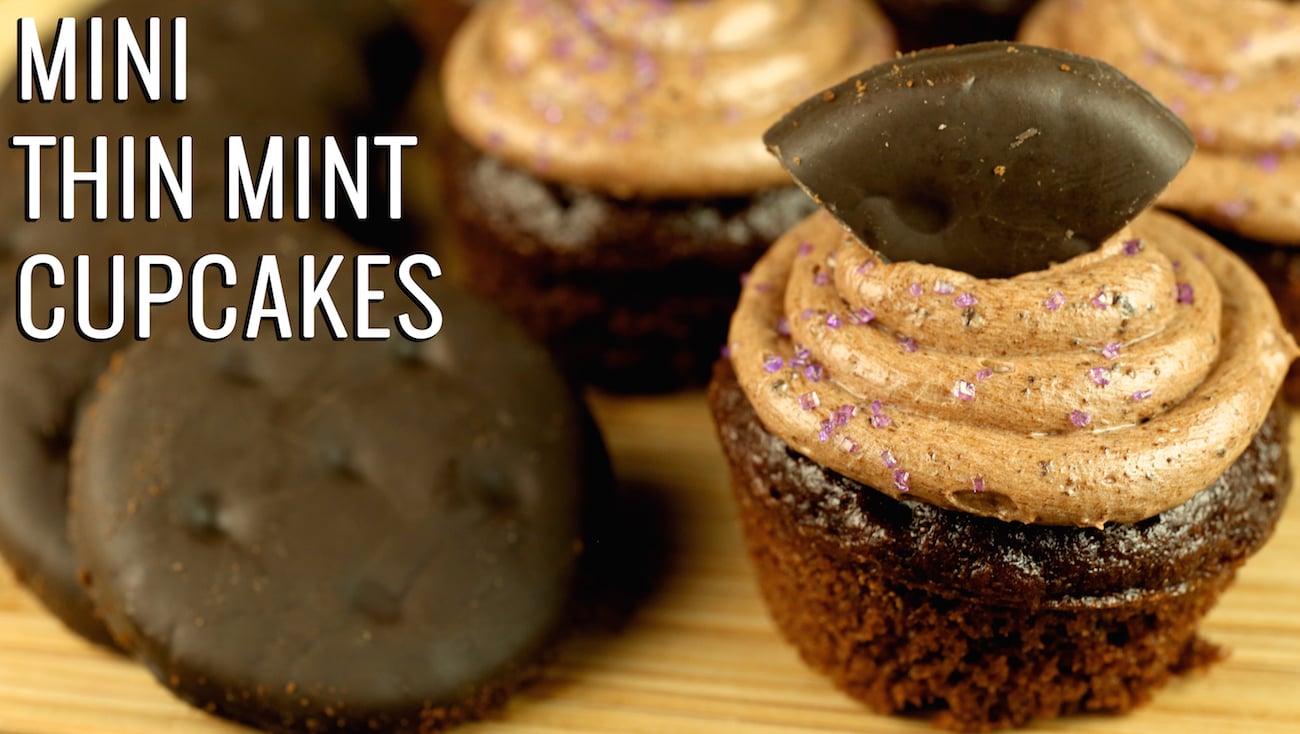 Jess will adamantly argue with me on this one, but let's be real, out of all the Girl Scout cookies, Thin Mints reign supreme! I always buy a couple boxes and then store them in the freezer so they last me all year round, mostly because I forget about them.
I had a birthday party to go to recently and wanted to bring my own dessert. I saw a recipe for these cupcakes and remembered that I still had a box of Thin Mints that should probably come out of hiding and be used to share with everyone.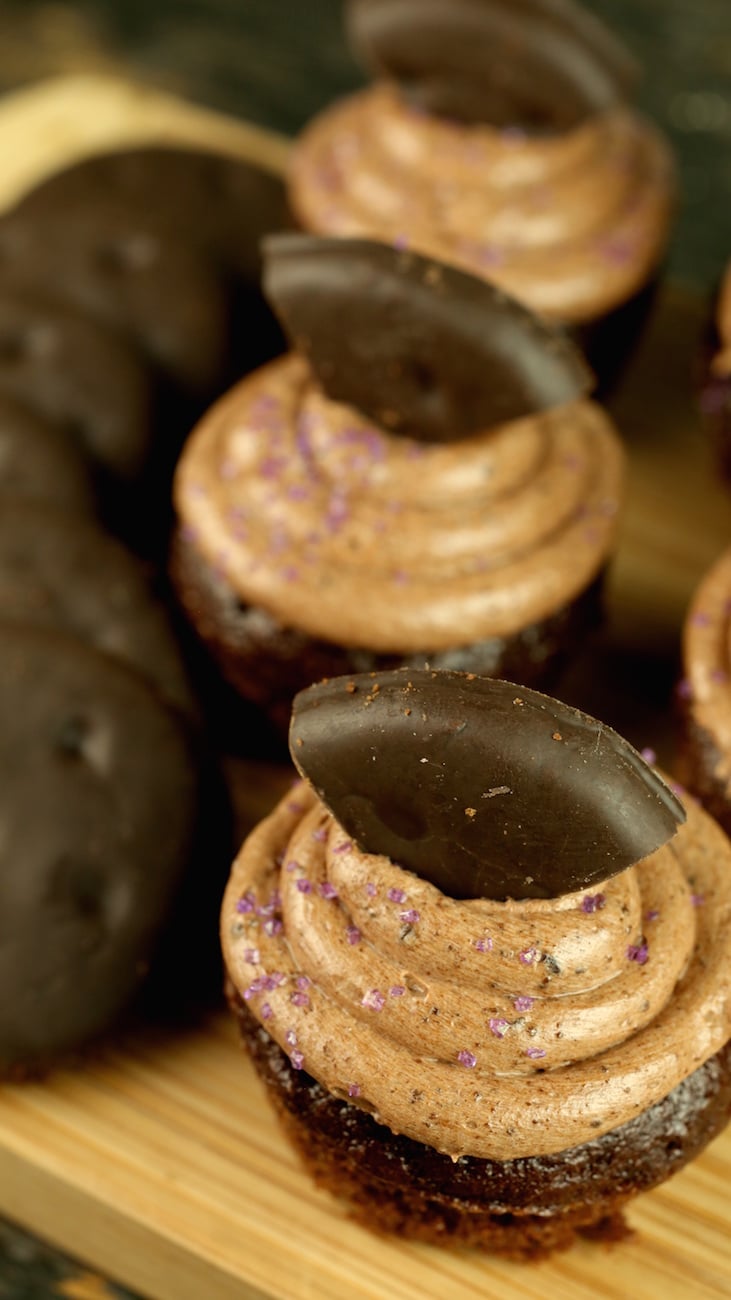 The recipe was for regular sized cupcakes but I wanted to go mini to make them bite-sized and I'm glad I did. I got many compliments but be careful because they're pretty easy to keeping popping in your mouth
This post contains affiliate links (when you buy we make a little money at no cost to you). See our disclosure for more information.
Print
Mini Thin Mint Cupcakes Recipe
Adorably delicious mini cupcakes recipe featuring Thin Mint Girl Scout cookies. Devil's Food Cake base, thin mint cookie icing & garnish.
Author: Janette Staub
Prep Time: 20 minutes
Cook Time: 10 minutes
Total Time: 30 minutes
Category: Dessert
Cuisine: American
Ingredients
For the Cake:
3 eggs
½ cup melted butter, slightly cooled
1 cup milk
½ cup sour cream
2 tsp. vanilla extract
For the Frosting:
1 cup butter, softened
1/3 cup unsweetened cocoa powder
2 tsp. vanilla extract
1 tsp. peppermint extract
¼ cup sour cream or milk
10 Thin Mint cookies, finely crushed*
2 ½ – 3 ½ cups of powdered sugar
Extra Thin Mints for decoration
*After you crush the cookies, send them through a sifter and use only what falls through.
Instructions
Preheat your oven to 350 degrees.
Sift the devil's food cake mix into a bowl and set aside.
In a large bowl, combine the eggs, butter, milk, sour cream, and vanilla extract.
Stir in the cake mix.
Once mixed thoroughly, fill each mini-cupcake space of your mini-cupcake pan ¾ of the way full.
Bake for 8-10 min. or until an inserted toothpick comes out clean.
While cupcakes are cooling, make the frosting.
Beat the softened butter for 2 min.
Add cocoa powder, vanilla extract, peppermint extract, and milk or sour cream (I used sour cream) and beat again.
Mix in crushed cookies and slowly add in powdered sugar until you reach your desired consistency.
Pipe frosting on to cooled cupcakes and top with sprinkles.
Cut extra cookies into quarters and put one quarter on top of each of the cupcakes.
Nutrition
Serving Size: 1
Calories: 125