Like anyone who has lived near a Publix grocery, I fell in love with their sub sandwiches. While they have many good ones, the chicken tender subs are a notch above all the rest. They've even developed a cult following!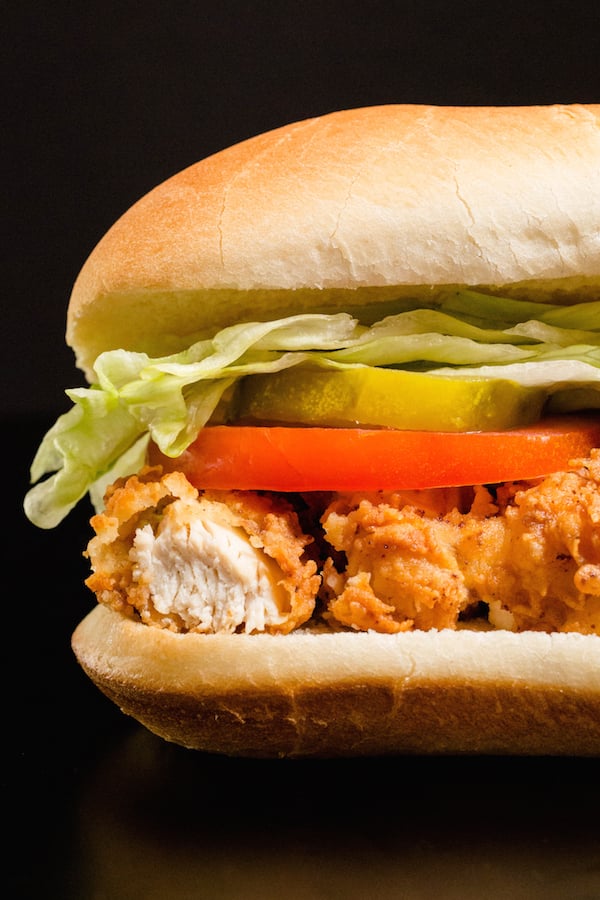 I currently live thousands of miles away from the nearest Publix, so I started making my own chicken tender subs using my buttermilk chicken tenders. They're so good!
If you don't want to go to the trouble to make homemade chicken tenders, you can use frozen store-bought ones that have been cooked according to package directions.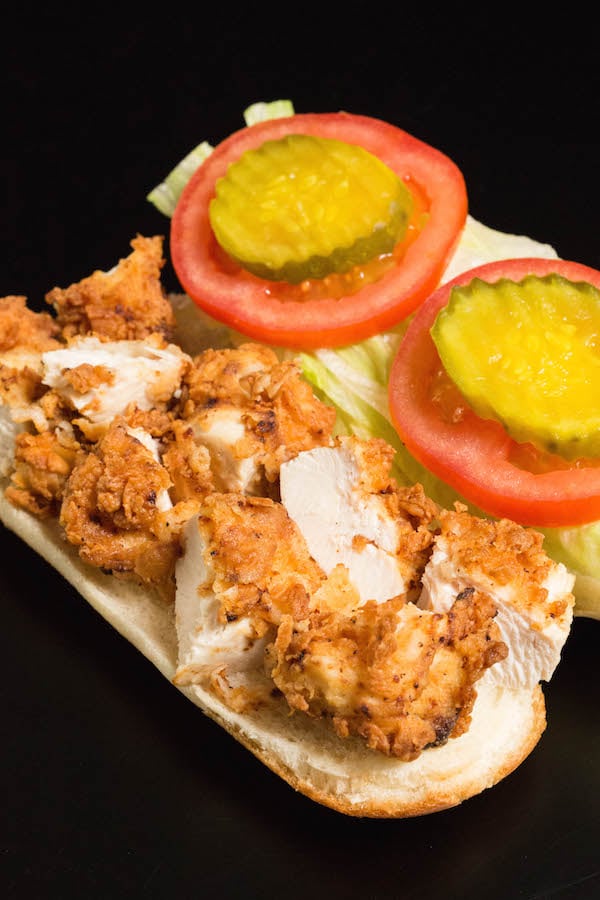 One of the best things about these chicken tender subs is how customizable they are. My favorite is to drizzle them with buffalo sauce and ranch then top with lettuce, tomato, and pickles.
Janette likes hers with honey mustard and ranch on a french roll that's been topped with butter & garlic salt then toasted. A woman with great taste!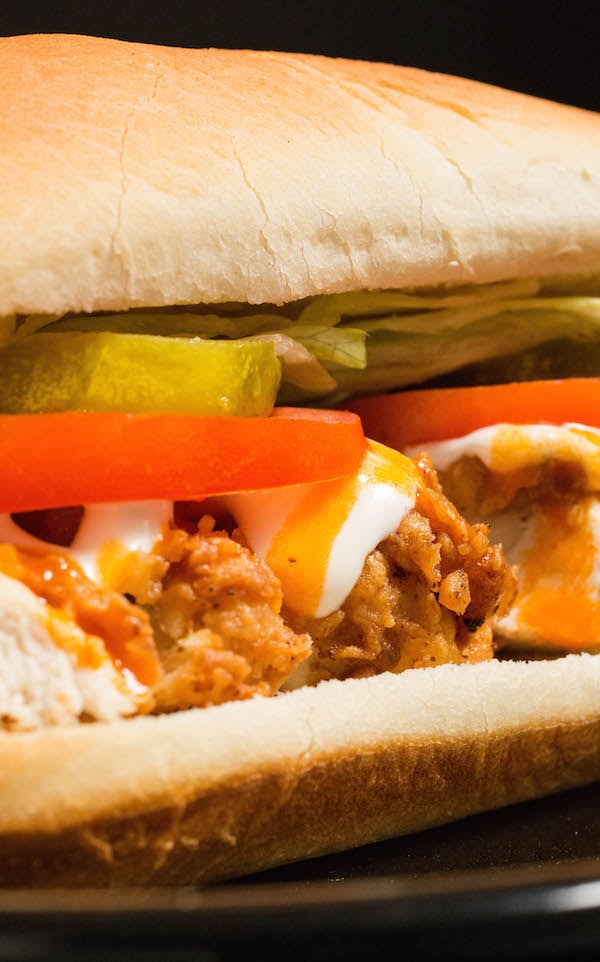 There's truly no wrong way to garnish your chicken tender sub sandwich. If there's a particular way you like it, let us know in the comments so we can try it next time we make them!
Other chicken recipes:
More sandwich recipes:
Print
Chicken Tender Sub Sandwich Recipe
An easy to make delicious sandwich with crispy chicken tenders, lettuce, tomatoes, and pickles.
Author: Jessica Pinney
Prep Time: 15 minutes
Cook Time: 0 minutes
Total Time: 15 minutes
Yield: 4 1x
Category: Sandwiches
Cuisine: American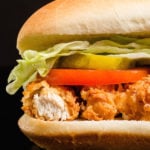 Ingredients
8 Buttermilk Chicken Tenders (or other already prepared chicken tenders)
4 French Rolls
2 Cups Shredded Lettuce
8 Tomato slices
8 Sliced Pickles
Sauce of your choice (buffalo, ranch, honey mustard, etc)
Instructions
Take cooked chicken tenders and gently chop them into bite size pieces. Place on the bottom half of split french rolls. Drizzle with desired sauces, then place tomato slices, pickles, and lettuce and the top half of the french roll.
Cut in half before serving, if desired.