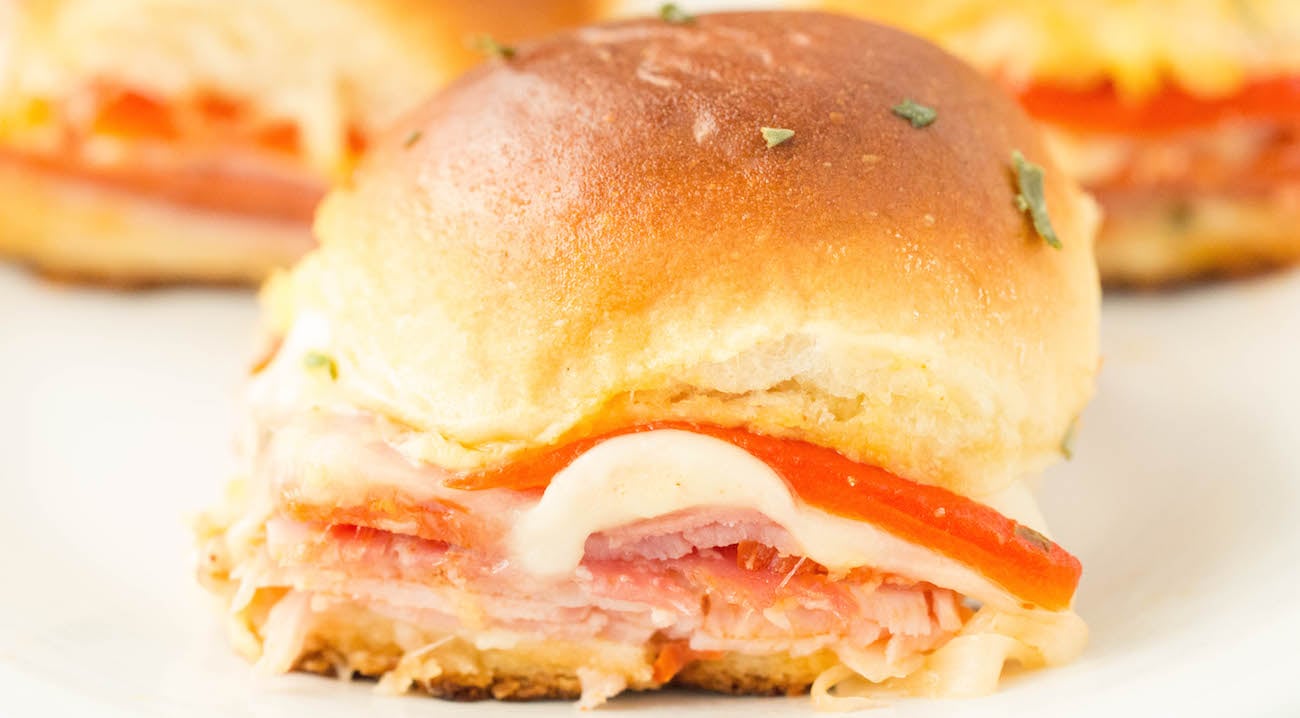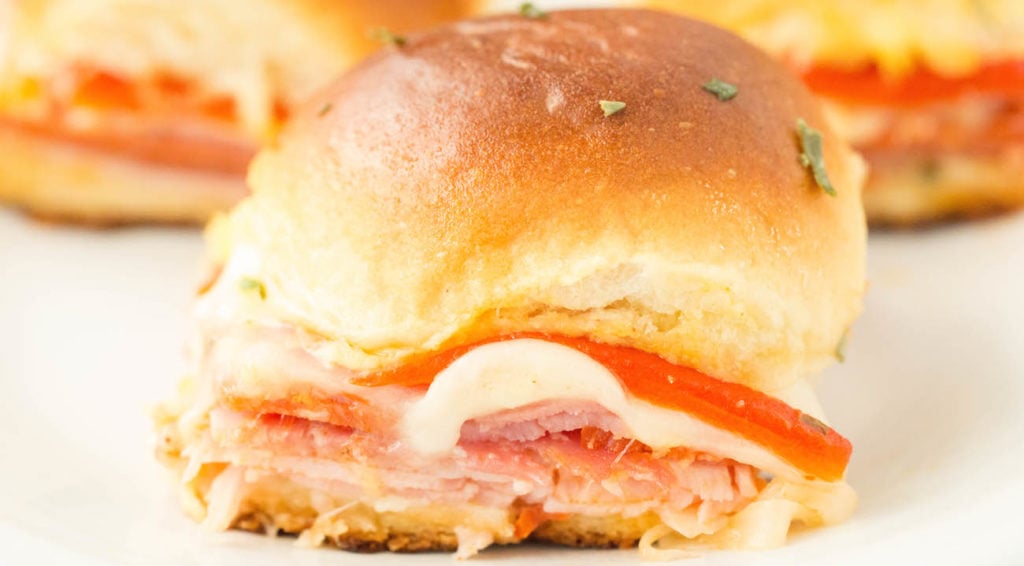 These Hawaiian Roll Italian Sliders are a simple, one-pan recipe that anyone can make. Hawaiian rolls are filled with deli meats and provolone cheese, basted with butter and Italian herbs, then baked. They are perfect for a game day recipe, potluck appetizer, or any other time you need to feed a crowd.
Hawaiian rolls: great roll or the greatest roll? If you asked me, I'd say greatest!
One of my favorite things to do with them is to make sheet pan sliders.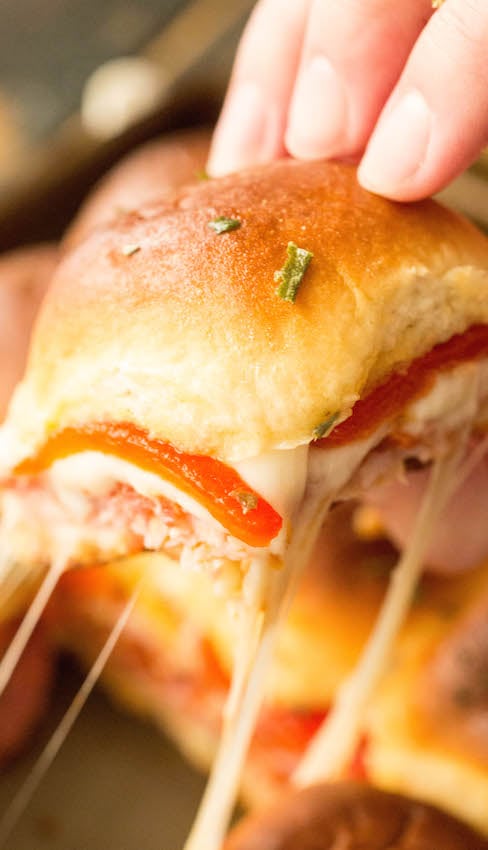 I noticed that I couldn't find any Hawaiian roll slider recipes that were modeled after an Italian sandwich (aka, the greatest sandwich of all time).
I took it upon myself to come up with my own recipe and I think it turned out pretty good.
I love how easy they are to make. If you can put together a sandwich, you can make these Italian sliders.
After assembling the sandwiches, I made a butter/Italian herbs mix to slather on top. Mmm good!
You can even assemble them ahead of time and show up to a football party ready to pop them in the oven.
When you're done, there's only one dish to clean! My favorite part!
These Italian sliders are for sure making my Super Bowl menu this year!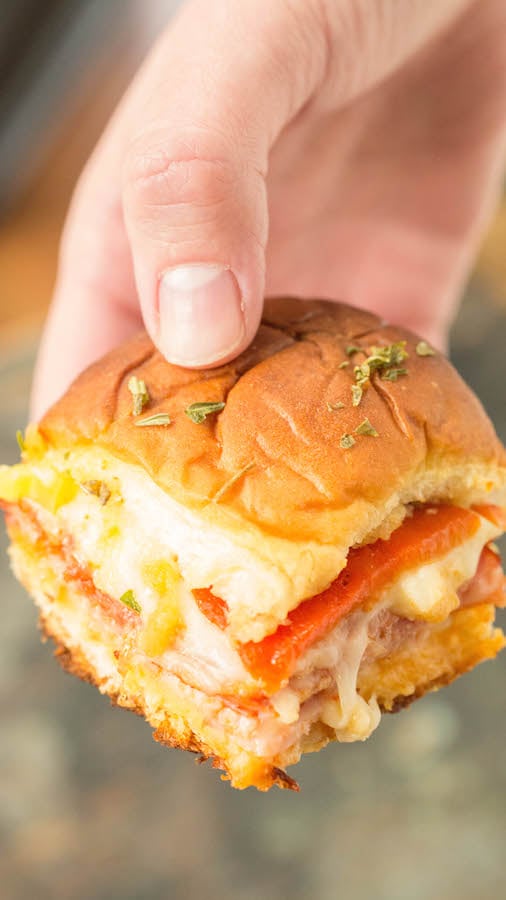 Print
Hawaiian Roll Italian Sliders Recipe
Prep Time: 5 mins
Cook Time: 20 mins
Total Time: 25 mins
Yield: 6 1x
Ingredients
1 package Hawaiian Rolls
1/4 lb Deli Ham
1/4 lb Salami
1/4 lb Deli Pepperoni
1/4 lb Capicola
1/4 lb Provolone
Roasted Red Peppers
Sliced Pepperoncini
1/3 Cup Melted Butter
2 Tbsp Italian Herbs
Instructions
Preheat oven to 350.
Place rolls on a baking sheet. Slice in half. Leave rolls intact, but remove the top half.
Evenly layer the ham, salami, pepperoni, capicola, and provolone. Top with roasted red peppers and pepperoncini.
In a small bowl, add the melted butter and Italian herbs. Whisk together.
Brush Italian herb and butter mixture over the tops of the Hawaiian rolls.
Bake sandwiches for 15-20 minutes, until cheese is melted. If rolls are getting too brown, cover the top with foil (I usually do this for the last 5-7 minutes).
Cut with a sharp knife. Serve immediately.