Feel like you're setting sail on a cruise while sipping on this Bahama Momma cocktail. Rum & fruit juice come together to create a refreshing tropical drink.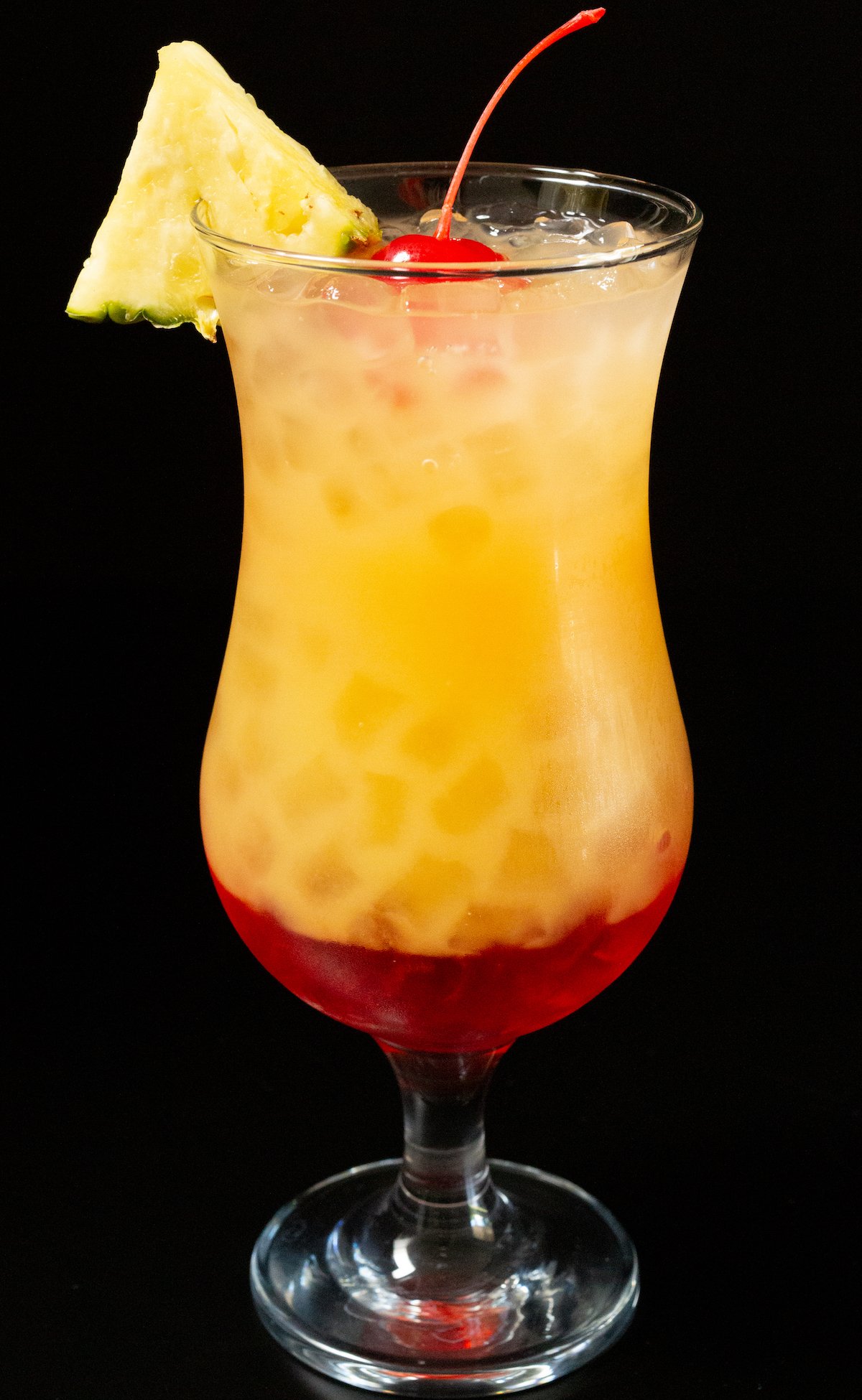 Summer drink season is my favorite. Once the sun comes out and the temperatures rise, it's the perfect time to sip on fruity cocktails!
If you're looking for something new to try by the pool, at the beach, or on a boat – you have to check out the Bahama Momma. It's a classic tropical rum based cocktail that refreshes you with your every sip!
History of the Bahama Momma
There's a few different stories about how this cocktail originated…
Most say it was created in the Bahamas at the Nassau Beach Hotel by bartender Oswald Greenslade. Legend has it that he named it after a local Calypso dancer. His version, however, was less sweet than the one that is popular today and involved coffee liqueur.
Ingredients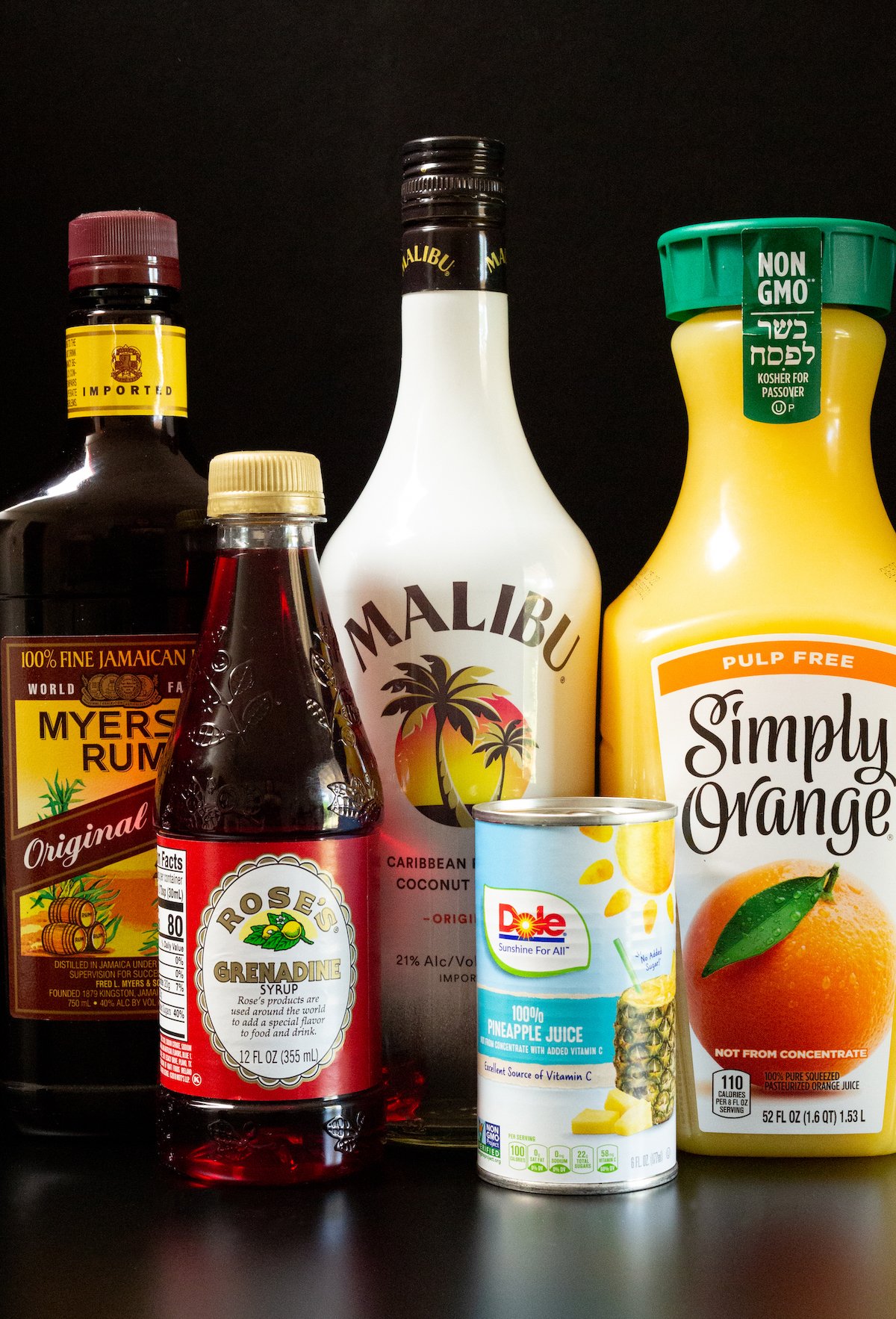 Orange Juice – I recommend using pulp-free OJ.
Pineapple Juice – I use Dole canned pineapple juice, but you could use fresh squeezed if you'd prefer.
Grenadine – Rose's grenadine is the most popular brand in the US and delivers the ultra-bright red color at the bottom of this cocktail. You could use a small batch grenadine instead, though the flavor and color will be a bit different.
Rum – You'll need coconut rum (like Malibu) and a dark rum (I used Myer's).
How To Make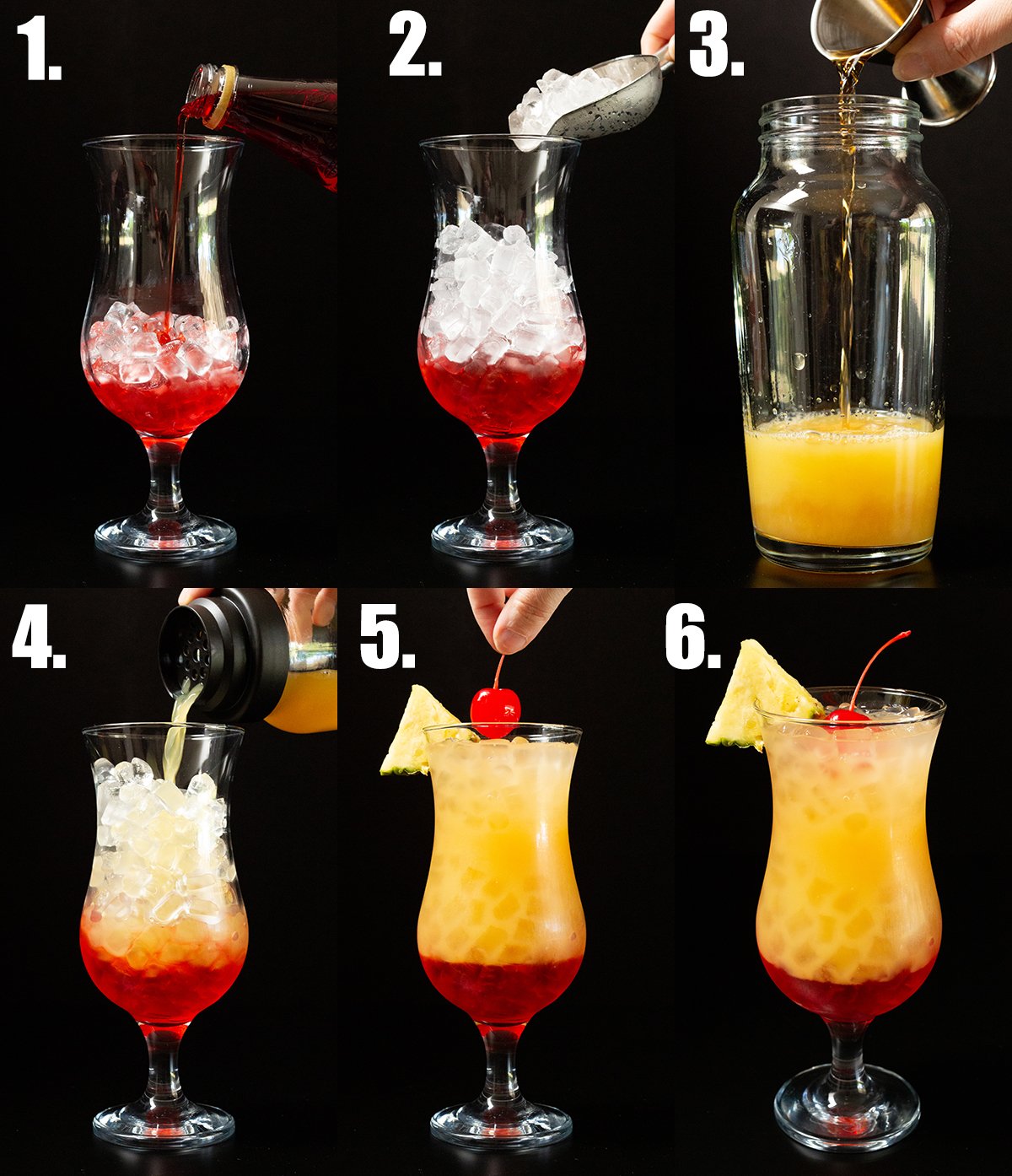 Pour a scoop of ice into the bottom of a hurricane glass. Add grenadine.
Add ice to fill the rest of the cup.
Add pineapple juice, orange juice, and both rums to a shaker – then shake.
Strain the juice and rum mixture into the glass.
Garnish with a slice of pineapple and cherry.
Enjoy!

Tips
Some people like to add 1/2 oz of banana liqueur for extra tropical flavor.
Class up your garnish with Luxardo cherries and dehydrated citrus slices.
If you don't have a hurricane glass, use a pint glass.
Try it frozen! It's delicious when blended.
Related Cocktails
Print
Bahama Momma
Fruit juices and rum come together in this delicious tropical cocktail.
Author: Jessica Pinney
Prep Time: 5 minutes
Total Time: 5 minutes
Yield: 1 1x
Category: Cocktails
Cuisine: American
Ingredients
0.25 oz Grenadine
2 oz Dark Rum
1.5 oz Coconut Rum
2 oz Pineapple Juice
2 oz Orange Juice
Cherry (optional garnish)
Pineapple Slice (optional garnish)
Instructions
Place the grenadine in the bottom of a hurricane glass then fill with ice.
Add the dark rum, coconut rum, pineapple juice, and orange juice to a shaker –  then shake. Pour over the top of the ice.
Garnish with a pineapple slice and cherry, if desired. Enjoy!