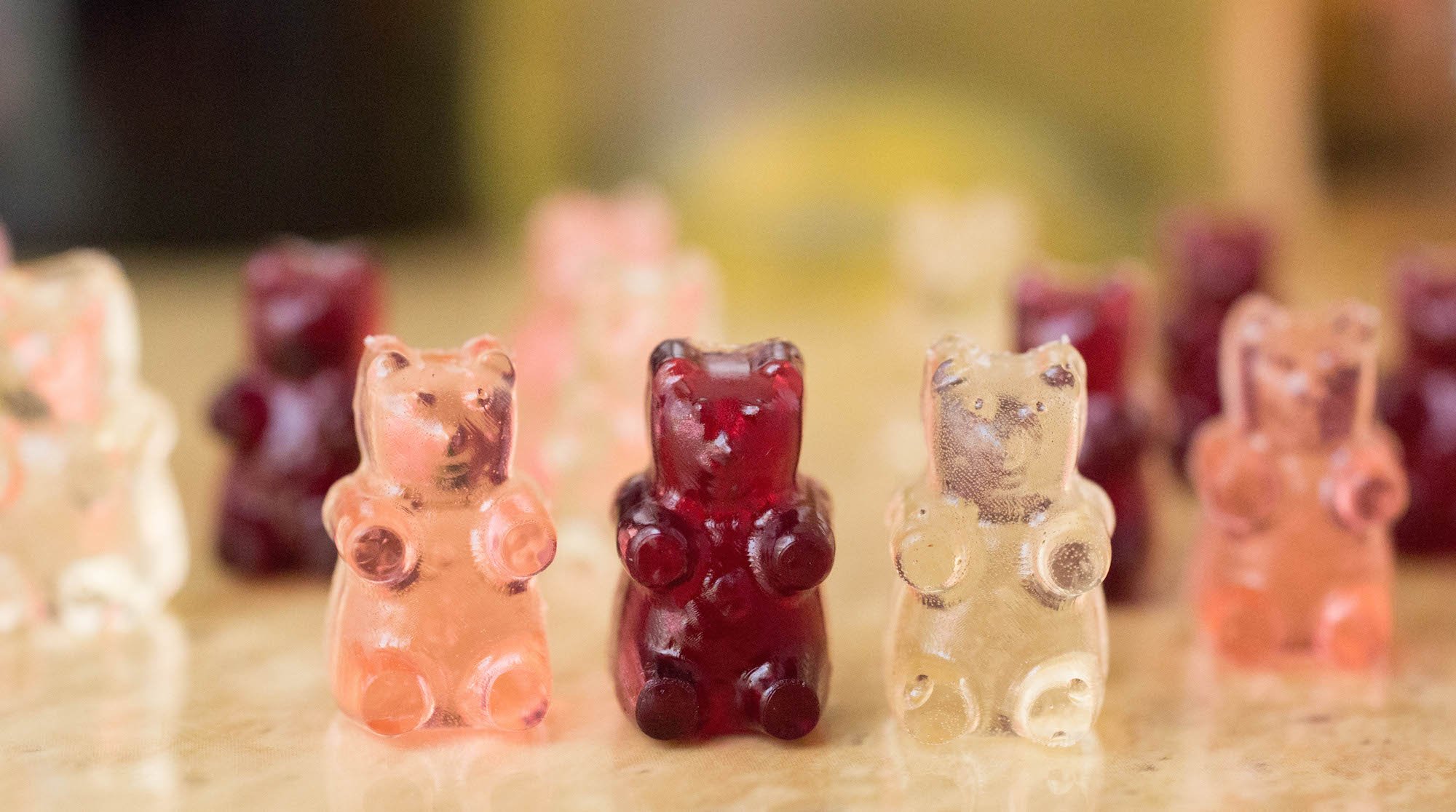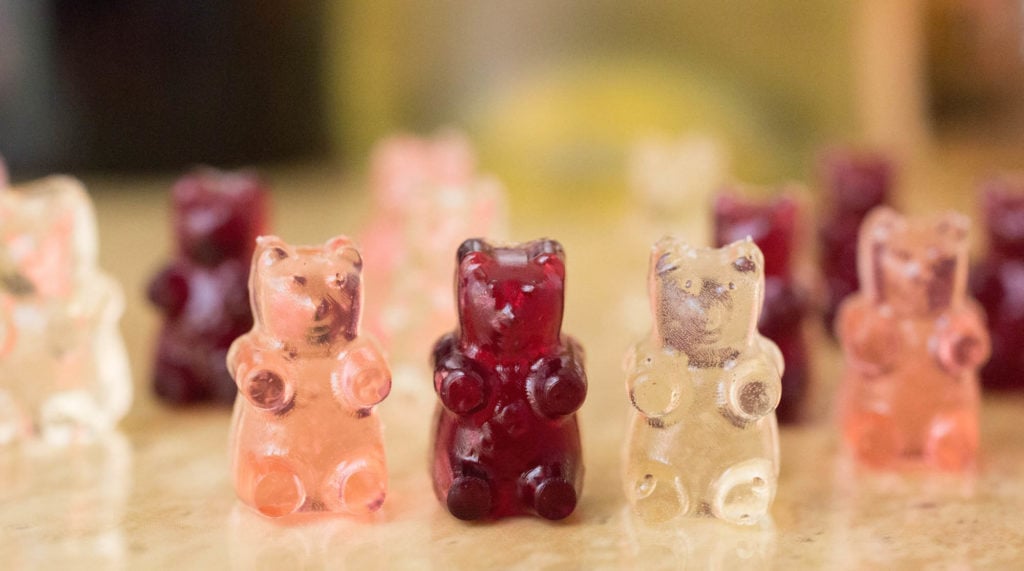 About a month ago, I read about how a website has more than 18,000 people on a waitlist for Rosé Gummy Bears. Sounds delicious, but why wait when you can make your own at home?
I do love Rosé, but I thought why stop there? I'm going to make wine gummy bears of all types. Red, White, and Rosé. It almost sounds patriotic.
This post contains affiliate links (when you buy we make a little money at no cost to you). See our disclosure for more information.
You may be surprised at just how easy it is to make your own wine gummy bears. All you need are two gummy bear molds, some gelatin, and a little sugar.
If you're like me and want to keep them boozy, make sure you monitor it closely with a candy thermometer
. To retain the alcohol, it needs to stay at 160 degrees or below.
I think they truly turned out to be tasty. The red wine gummy bears were my favorite, while Janette was rather fond of the Rosé.
If I made them again I would like to do some fun variations, like maybe mix some peach juice with some Moscato for the white wine version.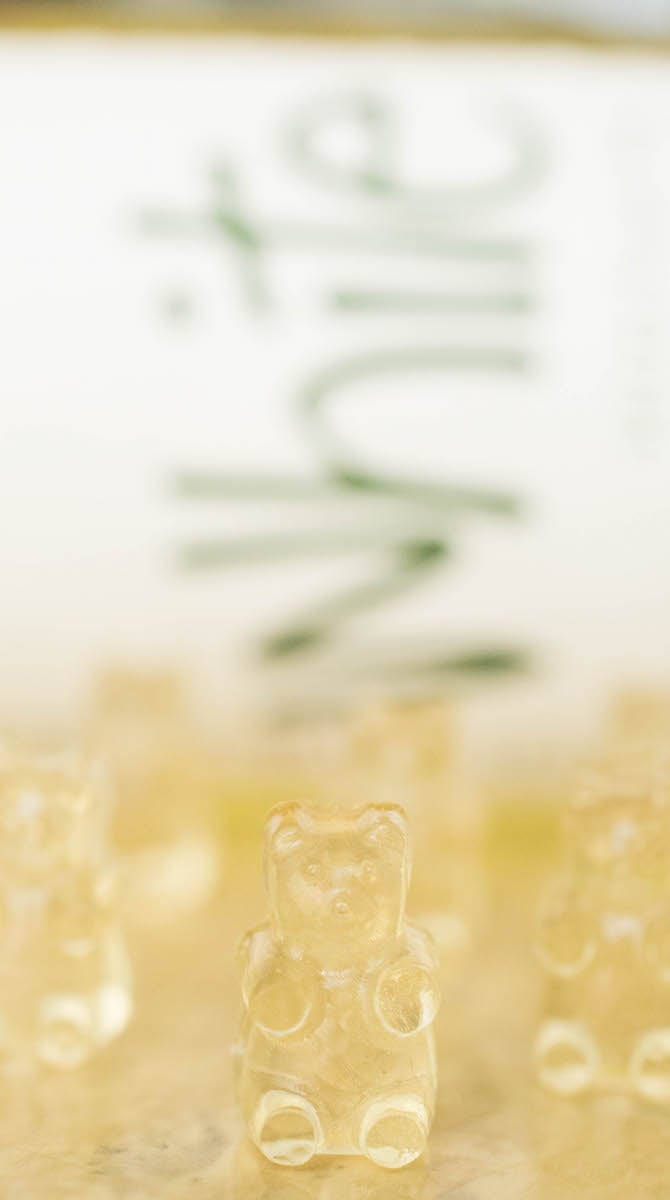 I could also see myself making some champagne gummy bears in a few months to help ring in the New Year!
I hope you enjoy this wine gummy bear recipe as much as we did.
Other Gummy Bear Recipes:

(Red, White, & Rosé)
Wine Gummy Bears Recipe
Update!: I never knew this little recipe would take off like a rocket ship! With thousands of different people testing the recipe and giving feedback, I have tweaked it a little and amended the amount of gelatin. Hope you enjoy!
Print
Wine Gummy Bears Recipe (Red, White, & Rosé)
These homemade gummy bears are flavored with red wine, white wine, and Rosé. 
Author: Jessica Pinney
Prep Time: 5 mins
Cook Time: 90 mins
Total Time: 1 hour 35 mins
Yield: 10 1x
Category: Snacks
Cuisine: American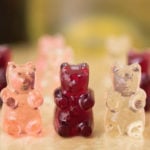 Instructions
Place the wine, sugar and gelatin in a saucepan over medium low heat (if you want to keep the alcohol in, make sure to keep under 160 degrees). Whisk for 2-3 minutes or until sugar and gelatin have dissolved. (Stir in the pink food coloring if making Rosé gummy bears)
Using a glass measuring cup with a spout, pour the mixture over the gummy bear molds. Use an offset spatula to get rid of the excess and ensure all the molds are filled.
Refrigerate for at least 90 minutes.
When gelatin has set, bears will easily pop out from mold.
Store uneaten wine gummy bears in an airtight container in the refrigerator.
Notes
Makes about 125 gummy bears.