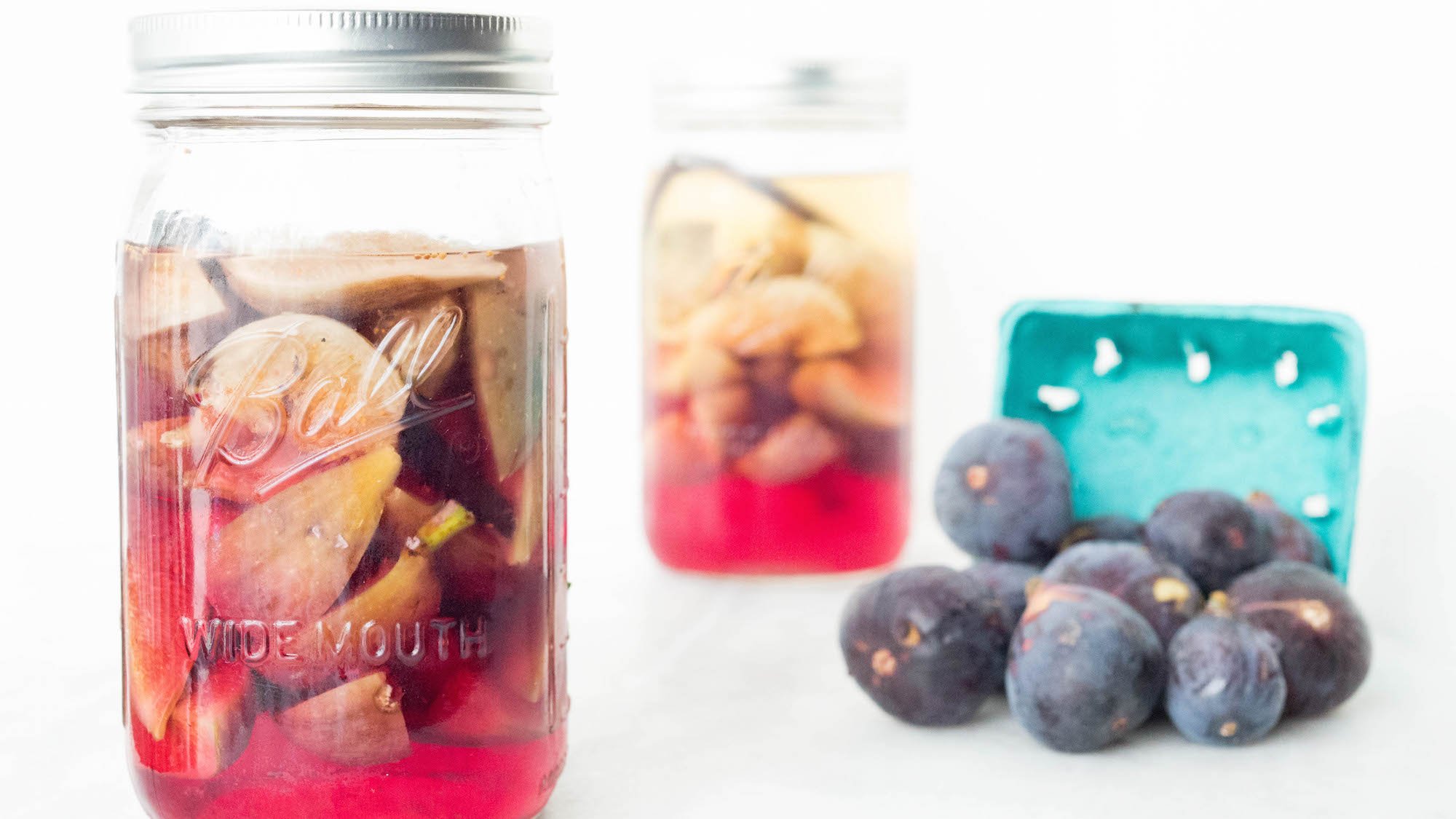 A few weeks ago I bought way too many figs at the farmer's market. There was no way to finish them all before they went bad. In an effort to curb food waste, I decided to make some fig infused vodka!
That's right, I love figs so much that I even feel the need to incorporate them into my cocktails.
Making fruit-infused vodkas is really easy and a great way to impress your friends. The holiday season is coming up and tying a ribbon on a jar of infused vodka makes an excellent, budget-friendly, DIY Christmas gift.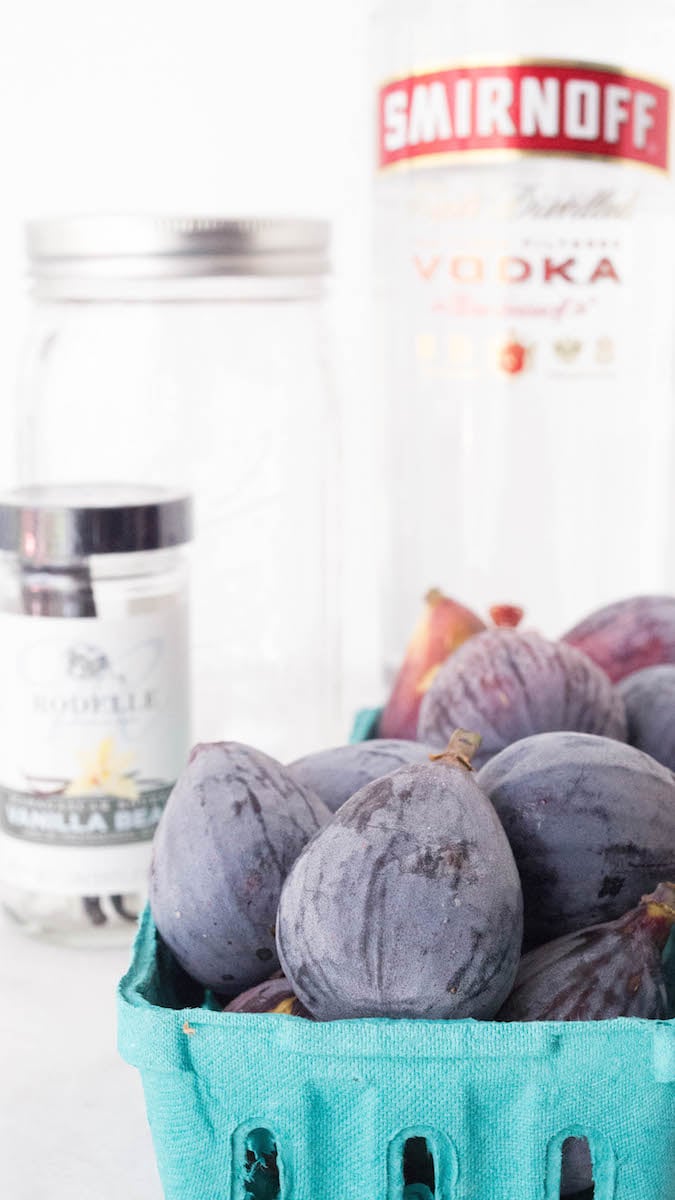 All you need to make my fig infused vodka is a bottle of Vodka, a fresh vanilla bean, 2 mason jars, and 2 pints of fresh figs. I used Black Mission figs because they are generally sweeter than Brown Turkey figs.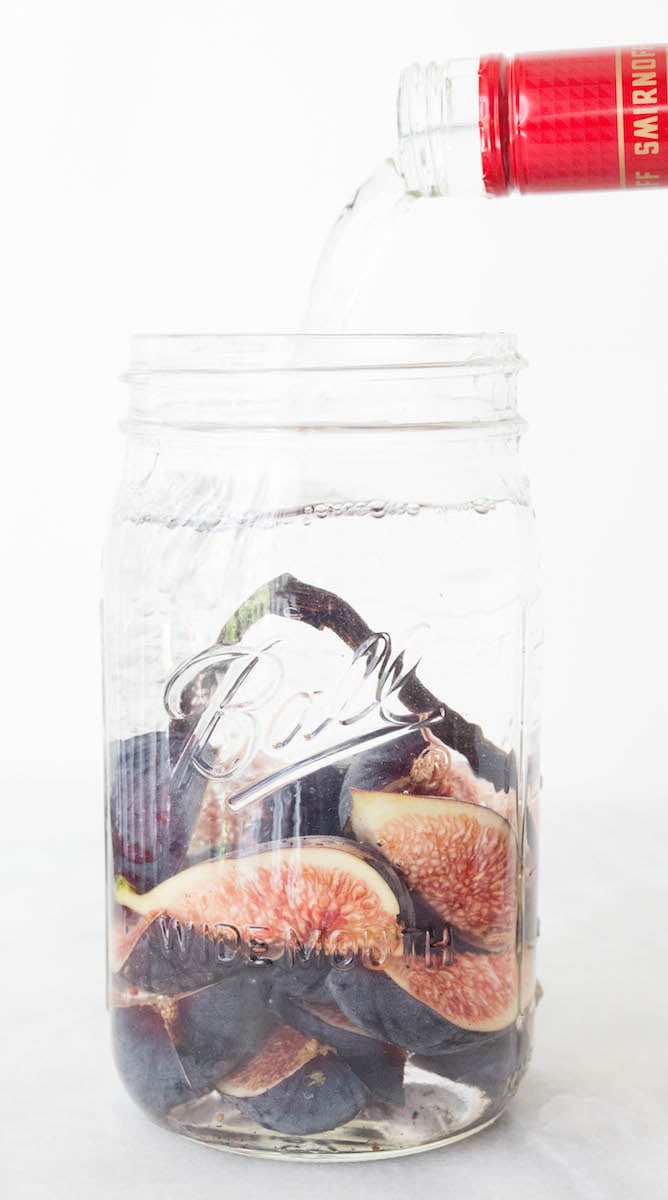 This post contains affiliate links (when you buy we make a little money at no cost to you). See our disclosure for more information.
Put everything together in your mason jar. I spilt mine up between two 32oz mason jars
. You can put them all in one giant one if you'd like, but I was planning on giving one away and wanted two jars.
After securing the lid, store your fig vodka in the refrigerator for 2 weeks. After 2 weeks has passed, the vodka will have turned a bright pink color. Just strain and now you're ready to make some delicious figgy cocktails! We often drink it on the rocks or mixed with Perrier.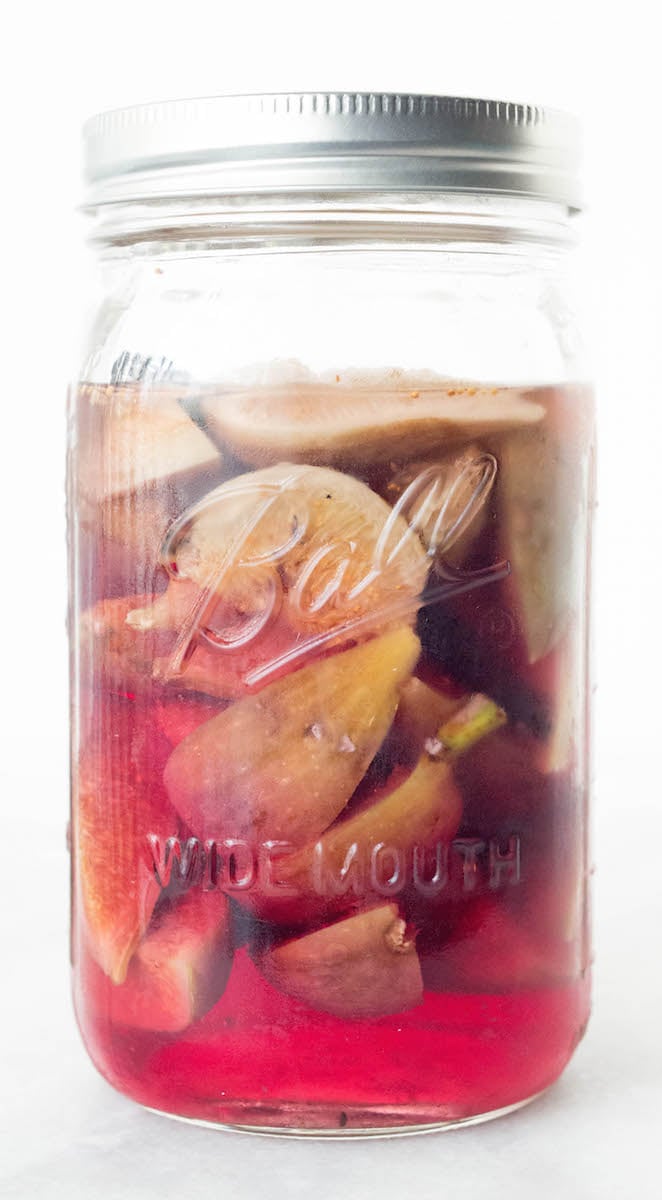 Print
Fig Infused Vodka Recipe
Make your own fig infused vodka at home with this easy recipe.
Author: Jessica Pinney
Prep Time: 5 mins
Total Time: 5 mins
Yield: 15 1x
Category: Cocktails
Cuisine: American
Ingredients
1 Liter Vodka
1lb Fresh Figs
2 Vanilla Beans, split lengthwise
Instructions
Wash the figs, then cut into halves or quarters.
Place all the ingredients into two 32oz mason jars, or one 64oz mason jar and seal.
Place in the refrigerator for 2 weeks.
Remove and strain.
Return strained vodka to jar and seal. Serve immediately or store in the refrigerator.