I am very excited to share my favorite new coffee drink with you: Sparkling Iced Coffee.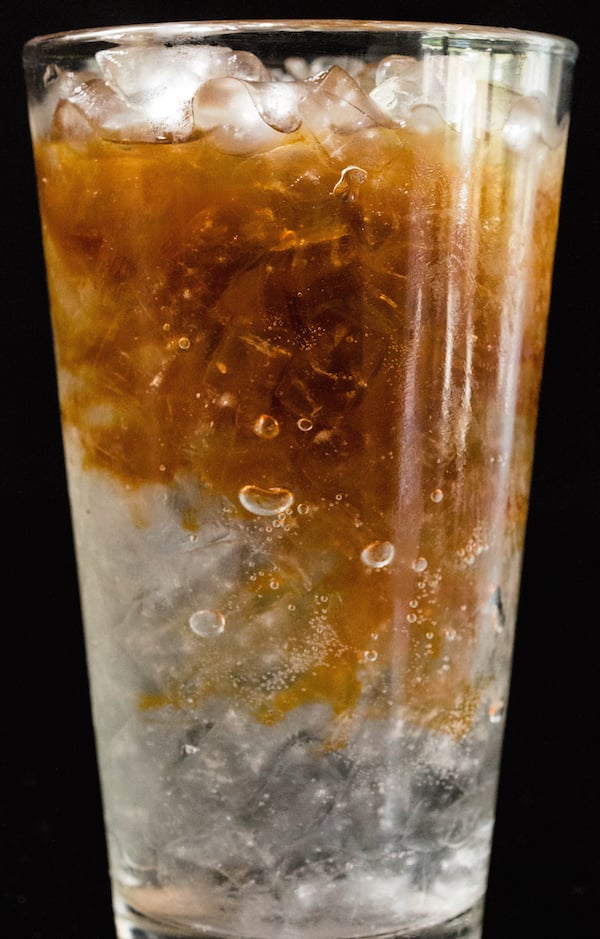 Bubbles…bubbles…oh so many bubbles! They'll wake your mouth up even faster than the caffeine!
This has been my go-to morning beverage this summer because it's so refreshing and very easy to make. It's the perfect way to get that caffeine in without needing any dairy.
This post contains affiliate links (when you buy we make a little money at no cost to you). See our disclosure for more information.
Is Sparkling Coffee A Thing?
Yes, sparkling coffee is totally a thing and you're gonna love it!
How To Make Sparkling Coffee
You can make sparkling coffee using espresso, cold-brew, or freshly brewed coffee that has cooled to room temperature. Simply fill a glass with ice, add the sparkling water and then your coffee or espresso.
What Should You Add To Sparkling Coffee?
I keep my iced sparkling coffee pretty simple, but if you want some extra flavor you can also make sparkling coffee with mint or lemon. If you'd like to add some sweetener, I recommend a little bit of vanilla syrup.
What Beans Should I Use For Sparkling Coffee?
Great question! I wrote a whole article, "What Coffee Beans Should I Buy?" that will help answer that question. I usually make my sparkling using espresso that was brewed using either Stumptown Homestead or Intelligentsia Black Cat.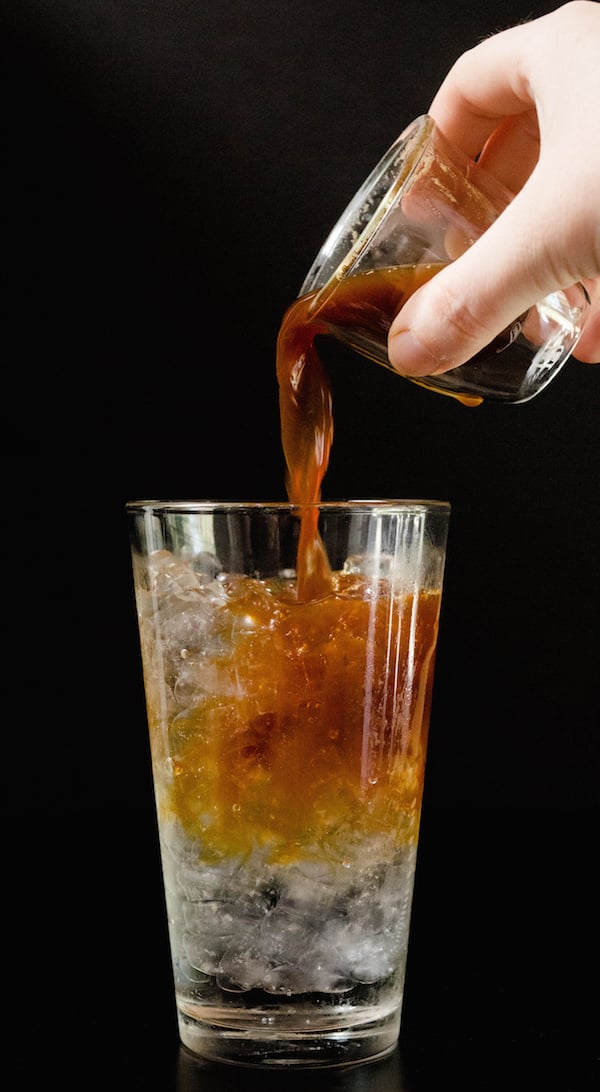 Other Coffee Recipes:
More Related Recipes:
Print
Sparkling Iced Coffee Recipe
Sparkling Iced Coffee is a delicious and refreshing way to get your morning caffeine. A non-dairy, low-calorie coffee drink recipe.
Author: Jessica Pinney
Prep Time: 5 minutes
Cook Time: 0 mins
Total Time: 5 minutes
Yield: 1 1x
Category: Drinks
Cuisine: American
Ingredients
2/3 Cup of Ice
Sparkling Water
3/4 Cup Coffee or 2 shots of Espresso
1 Tablespoon Vanilla Syrup (optional)
Instructions
Add ice to a tall glass, then pour in the sparkling water until the glass is about 2/3 of the way full. Add coffee and vanilla syrup, if desired. Stir lightly to combine and enjoy!