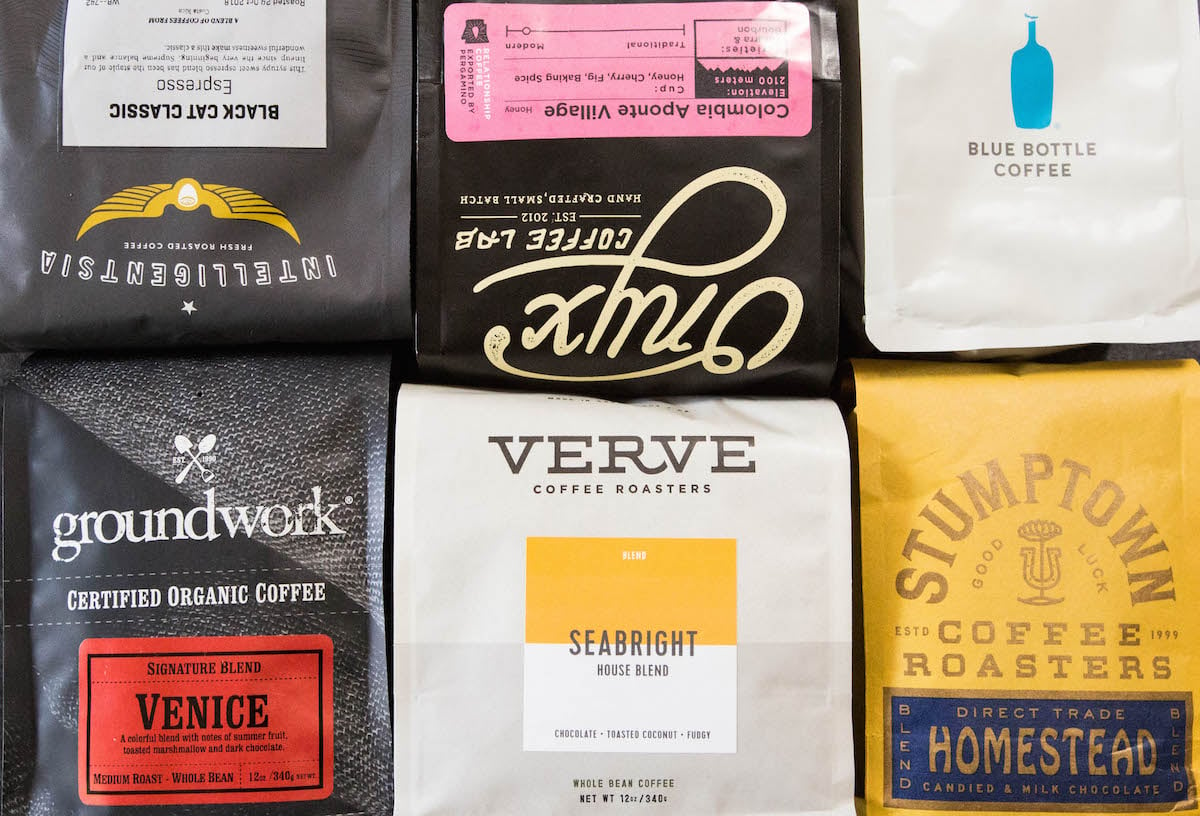 The first step to making a great cup of coffee is using quality beans. Unfortunately, in today's abundant market of quality coffee, it can be overwhelming for consumers to choose. It's great to have options, but too many can lead to analysis paralysis.
To help avoid that, we're going to share our favorite coffee beans with you. Our coffee bar is always stocked with at least two or three bags of these.
We'll let you know why we like each one and how we like to prepare them, so no matter how you make your coffee or what kind of roast you prefer we can help recommend the right beans for you!
While some of the coffee beans listed below may be available to purchase pre-ground, we highly recommend buying whole beans. For optimal flavor, the beans for each cup of coffee need to be ground right before preparing. We recommend using a burr grinder.
This post contains affiliate links (when you buy we make a little money at no cost to you). See our disclosure for more information.
The Best Coffee Beans
Below is a list of the best coffee beans (according to us, of course!). These are the beans we brew over and over again and buy on a regular basis.
Intelligentsia – Black Cat Espresso
Intelligentsia is one of the OGs of the third wave coffee movement. They were founded out of necessity way back in 1995. At the time, finding excellent quality, freshly roasted coffee, was nearly impossible. Twenty-something years later, they're still bringing us incredible beans.
If we had to pick one coffee to drink for the rest of our lives, it would be their Black Cat Espresso. It is hands down our favorite coffee bean, especially when making espresso. It has a bold, classic coffee taste and is perfect served black or with a splash of cream.
Buy Intelligentsia Black Cat Espresso
Stumptown – Homestead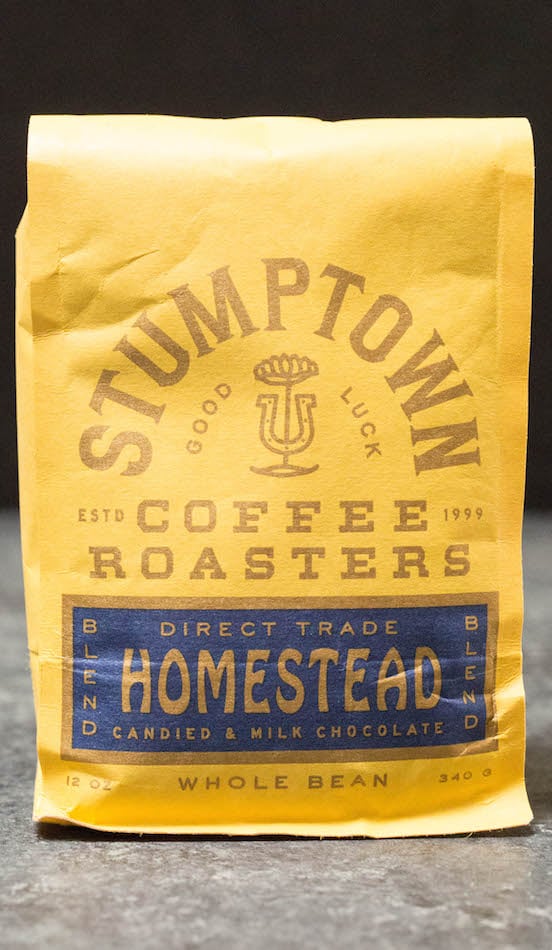 Stumptown is one of the better known third wave coffee roasters. They make fresh coffee beans a priority and generally send out ones that have been roasted within the last 24 hours.
We love practically all of Stumptown's coffee beans, but are particularly fond of Homestead. It's a medium roast coffee that's a little sweet with pronounced notes of milk chocolate and light notes of caramel. I prefer this in a traditional cup of coffee or in a cappuccino.
Groundwork – Venice
Groundwork Coffee has been sourcing and small-batch roasting high-quality beans for almost 30 years in the chill Venice Beach neighborhood of Los Angeles. As longtime Westsiders, we absolutely had to put their "Venice" blend on our list!
This is a great middle of the road coffee that's sure to please anyone. It's not too light or too dark, but a solid & tasty medium roast. A nice balance of chocolate and fruity notes with a bit of smoke.
It makes a delicious traditional cup of coffee.
Buy Groundwork Venice Coffee Beans
Cold Brew – Onyx

These are our absolute favorite coffee beans to make cold brew with. Onyx really did a great job roasting a bean that is everything you would want in your cold brew.
These beans provide sweet notes of dates, woody pecan, and a creamy mouthfeel. It is low in acidity and high in sugar browning, so it reacts well to dairy.
Buy Onyx Cold Brew Coffee Beans
Verve – Seabright
Verve is another great West Coast roaster. It was founded by a few bros in Santa Cruz, CA and they are considered to be one of the top coffee roasters in the US.
Seabright is Verve's house blend and one of my favorite everyday coffees. The low acidity means a smooth cup of joe and the faint notes of fudge and coconut are delicious. It's great made in a French press or Chemex.
Buy Verve Seabright Coffee Beans
Temple Coffee Roasters – Gutemala Hunapu
This is one of our favorite non-traditional coffee beans. I like to use it in everything from espresso to cold brew when I'm looking for something a little different.
Guatemala Hunapu offers a syrupy mouthfeel with notes of citrus, stone fruit, and molasses.
Buy Temple Coffee Roasters Guatemala Hunapu Beans
Blue Bottle – Three Africas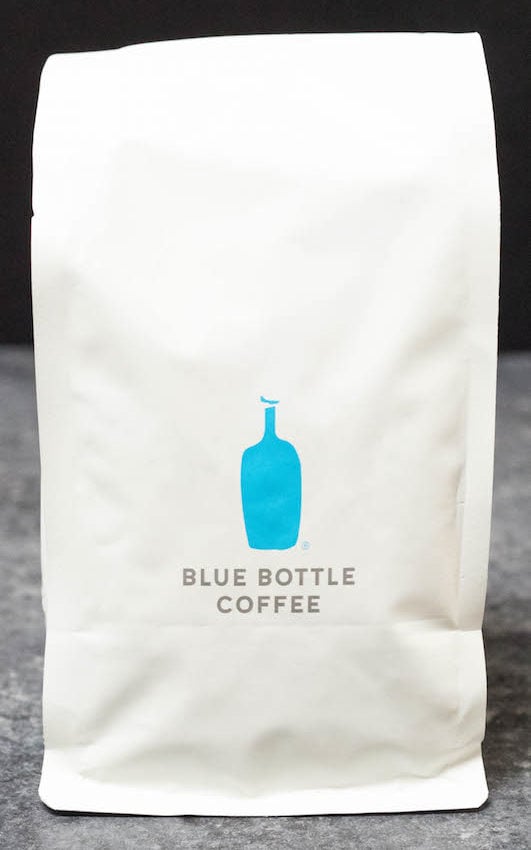 James Freeman started Blue Bottle by roasting small batches of beans and delivering them to customers within 24 hours. It is now more of a traditional cafe, but still leans on its foundation of high-quality single origin beans.
Their Three Africas beans are one of our favorites to make cold brew with. It has a very rich and creamy taste with light notes of fruitiness.
Buy Blue Bottle Three Africas Coffee Beans